Glyndebourne: the Untold History, BBC Four |

reviews, news & interviews
Glyndebourne: the Untold History, BBC Four
Glyndebourne: the Untold History, BBC Four
How an operatic revolution was born in the rural splendour of east Sussex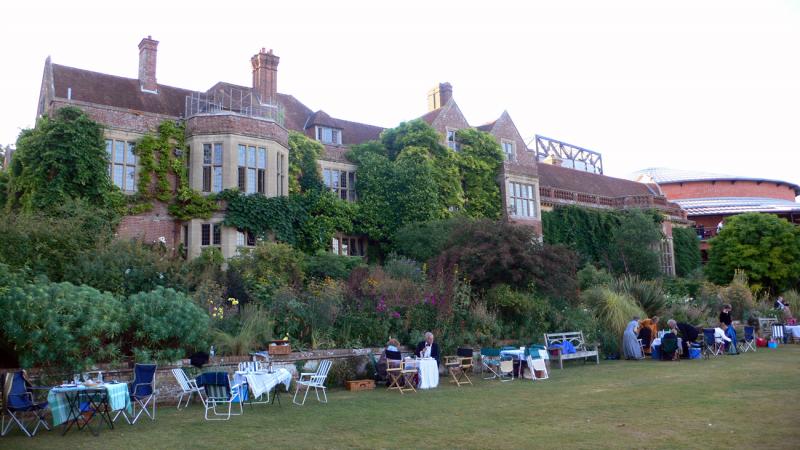 Glyndebourne: not exactly 'opera for the masses'
Celebrating the 80th anniversary of opera at Glyndebourne, this 90-minute documentary was fascinating when it delved into the house's history, but started to lose its bearings when it came back to the present day and dwelt at laborious length over this season's new production of Richard Strauss's Der Rosenkavalier. It was as if nobody could decide what sort of film to make, so they made two and cut chunks of them together.
What might be called the "origin story" of this most resplendently rural of opera houses took us back to the post-World War One era, when decorated Army captain and Wagner enthusiast John Christie inherited the Glyndebourne estate and began staging informal operas. He married glamorous Canadian soprano Audrey Mildmay, and after they'd made a tour of Continental opera houses, Christie dedicated himself to bringing European-style opera to England. From Germany he recruited conductor Fritz Busch, general manager Rudolf Bing and director Carl Ebert, who'd all fallen foul of the Nazi regime, and between them they devised a dramatically intense performing style (there was some great vintage film of Ebert acting out movements and dance steps for the singers). It was unveiled at the inaugural Glyndebourne Festival in 1934 (old Glyndebourne, below).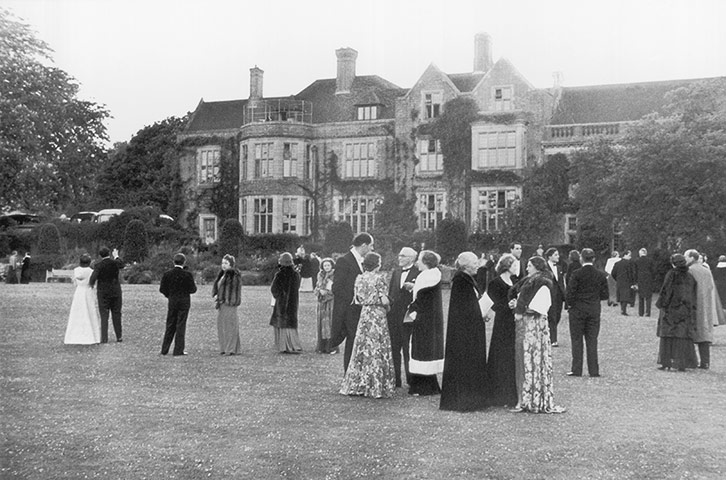 Humphrey Burton, whose own films about Glyndebourne were among a cornucopia of archive footage assembled here, observed that it "created truly professional opera in this country", and through the clips from 40 or 50 years ago you felt a sense of boundaries being pushed and new standards being set. For some, Glyndebourne will always be pigeonholed as a bucolic toffs' playground in idyllic South Downs countryside (it might have been designed to quash any notions about "opera for the masses"), but several interviewees described how having the company sequestered in leafy solitude builds a spirit of intense closeness and collaboration (John Christie, below).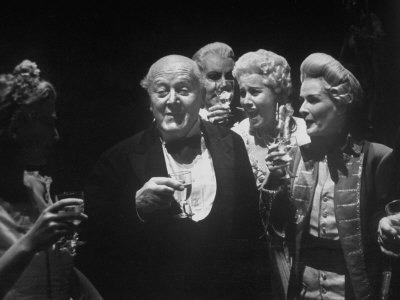 After World War Two, the house's fortunes ebbed and flowed, but it was John Christie's financially savvy son George who launched Glyndebourne into a brighter, more secure future by masterminding the building of a brand new auditorium, a masterly piece of design which could accommodate 1,200 people. Today it's Gus who's carrying on the Christie dynasty, with his wife Danielle De Niese playing the ebullient châtelaine.
The story of Glyndebourne is a rich and rewarding fable in itself, and would have made a perfect hour-long film - perhaps even a 90 minute one. The film-makers must have had enough material for a separate feature about the new Rosenkavalier, but splicing it into the historical account never felt comfortable. It was as if it was saying "we've shown you Glyndebourne's peerless pedigree, now can we sell you this shiny new opera?" (below, Tara Erraught as Octavian with Kate Royal as the Marschallin in Der Rosenkavalier).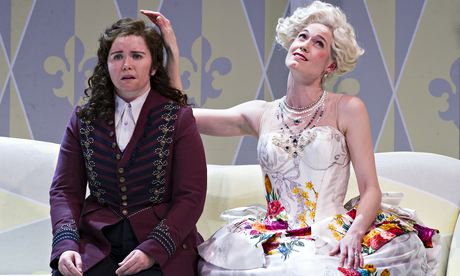 Not that there wasn't some illuminating discussion from assorted participants and critics (including theartsdesk's David Nice) about the staging and the musical and dramatic complexities Strauss and librettist Hugo von Hofmannsthal had built into the piece, and we had a pocket biography of Strauss for good measure. But with all this going on, it was beyond superfluous to include touristic interviews with cast members such as Tara Erraught and Teodora Gheorghiu, eulogising the wonders of the east Sussex countryside during lambing season. When the cameras took off on a behind-the-scenes exploration of Glyndebourne's army of set builders and costume designers, it began to feel as if we'd strayed into of those documentaries about Luton airport or traffic wardens. I reckon that tantalising 90-minute slot was a mixed blessing.