10 Questions for singer Laura Mvula |

reviews, news & interviews
10 Questions for singer Laura Mvula
10 Questions for singer Laura Mvula
The critic's darling talks Birmingham, fame, books and why she's re-recorded her debut album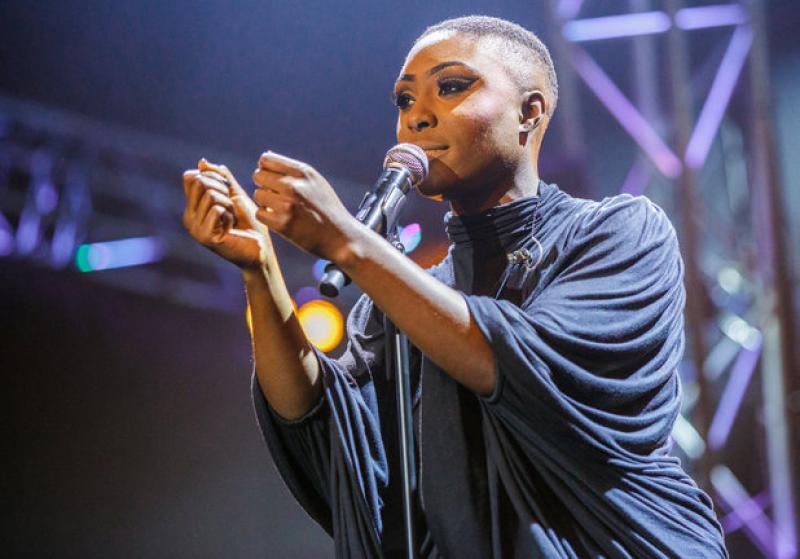 Mvula: treasuring the nerves
Laura Mvula, despite her exotic-sounding name, is a quintessentially British artist. Not just because of where she comes from – Birmingham – but also how she stays humble and understated while dripping with talent. Her story is equally endearing. Mvula was working as a receptionist when her debut, Sing to the Moon, was released.
Overnight, her world was turned upside down and over the next year she was nominated for nearly every major award going, taking home two MOBOs and one Urban Music Award.
Still, Mvula is not ostensibly an r'n'b or soul artist. Her voice may owe a debt to the gospel she once sang but her sound is equally influenced by her classical training (she studied composition at the Birmingham Conservatoire). These influences, along with a hint of pop, result in a mix that defies easy classification but which everyone agrees has a magical, other-worldly quality.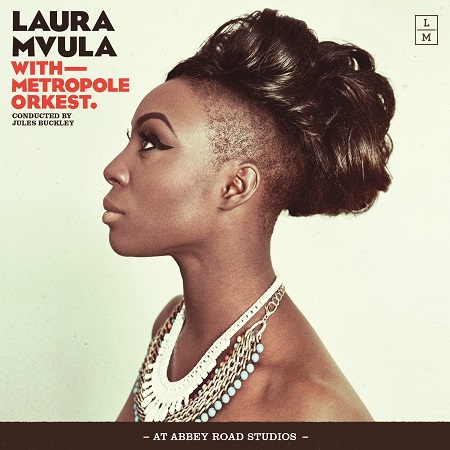 It's a sound Mvula continues to work on. At last year's Urban Classic Prom - part of the BBC Proms - she teamed up with conductor Jules Buckley to perform three songs with a full orchestra. Some months later the pair resolved to record the rest of Sing to the Moon with Holland's Metropole Orkest (Buckley is its principal conductor). The result, an orchestral version of the album (pictured right), is released today.
I call Mvula at her London flat. Her voice is jolly and relaxed as she tells me she has been spending her morning improvising and arranging on the piano. When I ask her what she is wearing today - so I can get a visual sense of our conversation - she laughs like a drain and booms "that sounds a bit dodgy". I don't, then, really get a sense of her wardrobe, but over the next half an hour we discuss the pressures of fame, literature and Black Sabbath. But first, what about that new album?
RUSS COFFEY: Sing to the Moon was a wonderful recording and incredibly well received. So why re-record it?
LAURA MVULA: I don't really like saying "re-record". I automatically feel that's a disservice to Steve Brown who did the first record with me. They may be same songs but these are new expressions - the arrangements are entirely different. The first record was with a group of 22 musicians. I wanted to get this big sound and the best way to do that – the way that felt natural - was to layer up everything, like I had done with my voice on the demos.
The main focus on this record was to use the orchestra as the beast that it is, rather than try and imitate the sound. It is one performance from a whole group. From beginning to end and there were no overdubs apart from percussion and again some of my vocals.
It's a colourful journey - a journey of extremes
This record is where Sing to the Moon finds its climax for me. And that includes the live version I've been touring with a six piece band. If, God forbid, something should happen to me, the orchestral album would at least make me feel that I've said what I needed to say. It's the most fulfilling feeling I've ever had in life. Still, the first record had to happen for this to happen. The two are both important but extremely different.
Over the last year you have become a music star. How do you find that and all that goes with it?
It's a colourful journey - a journey of extremes. I still struggle when anyone says to me "Oh you are a star", because I grew up being encouraged by my parents that all of us kids were stars - not necessarily in a musical sense but just in our development.
I would often hear "Oh Laura you are a star." Now to hear that and for it to mean something very different... sometimes it feels like the sky's the limit. Creatively I often think my mind will burst with all the opportunities and resources now available to me. For instance, if I have an idea it's more likely to be put into motion or realised because of what the album has done. That's really overwhelming.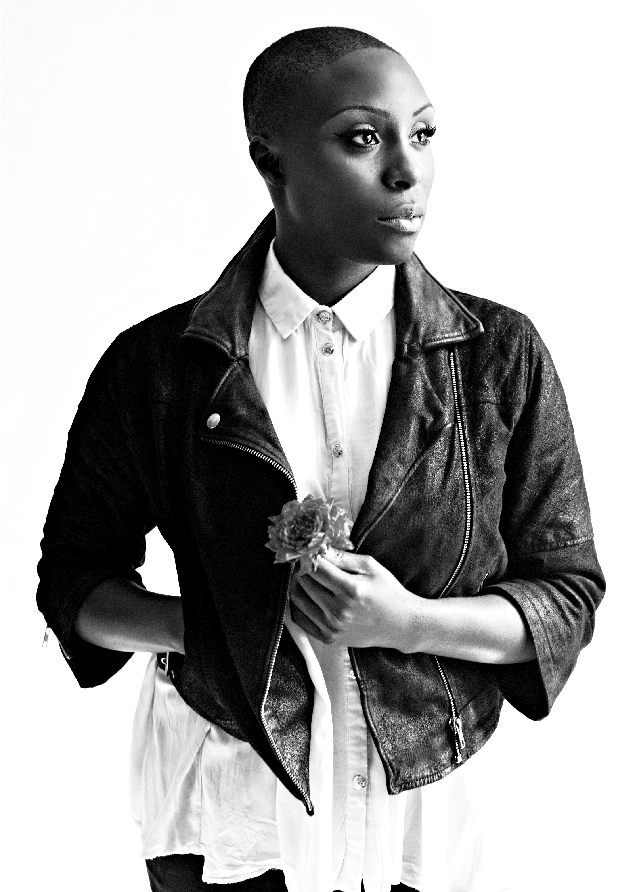 Then there's the other side. Normally you only see your reflection in a mirror. But being in the public eye you see yourself all the time - you are being filmed, and photographs are being taken and you are being watched. You are seeing yourself from different angles and different dimensions which is kind of weird. I'm trying to figure out how to stay relaxed in that, and focussed. It's been so far so good. Mainly because of the people I have around me.
If people still shopped in record stores what section would you like your music to be filed in?
When it comes to categorising music or when someone asks me what kind of music that I write, I think when I say things like "orchestral soul" or "with jazz influences in there" it just seems to confuse people. So in answer to your question I think it should be up to anybody but me!
There aren't really any classifications or comparisons I don't like. I was sometimes bemused at the beginning when people were saying that "you're the next Adele", but I think that people just say that when anybody is female and sings and puts an album out in this country. I just think it's a bit lazy.
How have you found performing a lot in the last year when, as you have often said, you suffer badly from stage fright?
I think you kind of said it – I think it's just doing it lots and lots. That's been the balm - what has helped. It's like anything, once you start doing it a lot, like exercise, you become a little bit more used to it. I still get very nervous but I met with another artist a while ago who said it was their worst nightmare when they stopped being nervous - a horrible numbing feeling. Since that conversation I have found ways to kind of treasure the nerves. I think they are kind of important.
You're becoming well known as one of Birmingham's greatest musical exports. Are you very proud of your city and how does it feel to be in such company as Black Sabbath?
It's amazing – I'm extremely proud of being from Birmingham. So much of my musical education was based there and that's where I went to university. So I'm a product of the Birmingham music system. I don't know whether I could be up there with Black Sabbath or other iconic artists but it feels good to be someone who is seen as an ambassador for new music and creativity in general. That feels really good.
The Birmingham music scene is not like the music industry in London. But, in a way, it is richer because everything is sort of underground. The beauty of my story is that I have been involved in music as long as I can remember – gigging and having instrumental lessons and I was really well nurtured as a Birmingham artist without really even knowing it at the time. I think there's a lot of that that goes on in Birmingham – we have a rich culture of music here. I hope that it gets more recognised and expands.
Laura Mvula performing "Green Garden" at the Birmingham Institute
Outside of music what are your big influences – what, for example, do you like to read?
I love to read. My favourite author is Ben Okri, who wrote "The Famished Road". I first read that book when I was much younger. The book is quite dreamy and there's a lot of African folklore, and I think that had a huge influence on the Sing to the Moon phase. Before the actual writing started I was in that head space.
But I also enjoy spending time with family. My parents are Caribbean and family is hugely important in our culture. Just spending time with people is very important to me. My mum encouraged me to think in a limitless way, and when I listen to Sing to the Moon or the orchestral record there's so much freedom and mystery and I think I was encouraged when I was a kid to be that way by my mum.
Prince says he's a fan of yours. Are you a fan of his and who are your other musical heroes?
I think he may be one of the few music icons left on the earth, that that our generation can draw real inspiration from. I love to listen to his music as much as I love to listen to him talk about music – he's an extremely eloquent and poetic talker when he talks about music and art.
I wouldn't define where I am as necessarily successful
Miles Davis is also huge for me as I grew up listening to him with my dad. There are also a number of artists around Birmingham like Black Voices who I sang with when I was young and who were hugely influential. Then there was the music in the church – a lot of gospel musicians were hugely important to me and still are.As for jazz musicians, there's a singer called Sarah Colman from Birmingham. And Eska Mtungwazi from London. She's hugely inspirational to me. And Erykah Badu is a hero of mine.
You got to where you are through lots of training, study and application – what do you think of faster paths to success like X Factor and The Voice?
I don't know whether it's the path to success. I don't really know what success is – I wouldn't define where I am as necessarily successful. But one thing I worry about with young people is that we encourage them through these TV talent shows to only pursue "music" in a very one dimensional way. There's just so much scope in music – endless possibilities. If we only just feed our kids one idea to sing in this way I'm not sure it's helpful.
I still have a dream to teach again one day. I did some supply teaching but that was a long time ago and when I was just a kid myself really. But if I could find a path back to that I would definitely take it. Now I'm enjoying the opportunities I get. I do masterclasses with young audiences which I always set up as Q&A's because I don't feel I have enough to share yet. It's always interesting to hear people's concerns - people who want to be creative.
What are you most likely to be doing when you're not doing music?
Good question [sighs]. Right now it's just music, because that's what happens when you put music out. Recently I have been on the road doing festivals. We just got back from a European festival tour. That was split between travelling days and gig days. On off days I will usually be resting. If I'm in a foreign country I like to explore. I love to eat my favourite food, which is Indian food. I always try to find the best Indian restaurant wherever I am. And I'm a thinker - I like to think and read. And when I'm on the road with my siblings we're always having conversations about whatever it is that's on my mind. That's how I like to spend my time.
Have you started writing the next album yet?
No. After this year's Prom I may take some time out. Probably a month or so and just be in a quiet space somewhere. Not really sure where. Maybe go abroad because so much has happened here to me it's a bit... the atmosphere's loud.
But quite honestly I don't make plans. It will happen however it happens, whenever it chooses to happen. I don't have a methodology yet. I had a purple patch where I did 14 or 15 songs about two and a half or three years ago. That time the process involved a lot of sitting, improvising at the piano. That's where I feel really comfortable and free. I might also write something down, or sing it into my phone or into my laptop. That was then but this time I am prepared for something different. I'm not really sure.
Below: a sampler of Laura Mvula's new album
.
If, God forbid, something should happen to me, the orchestral album would at least make me feel that I've said what I needed to say
Explore topics
Share this article