Al Murray's Great British War Films, BBC Four |

reviews, news & interviews
Al Murray's Great British War Films, BBC Four
Al Murray's Great British War Films, BBC Four
Military intervention might have helped spark some life into this panel chat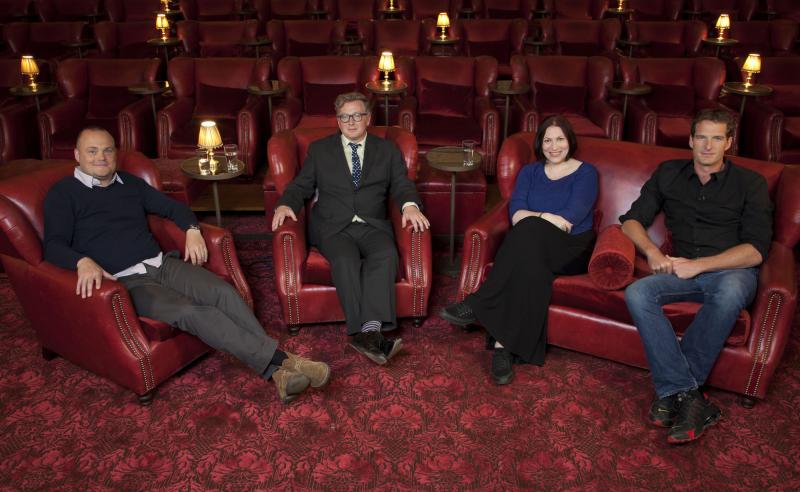 War hoarse: It's battle analysis thanks to (from left) Al Murray, Matthew Sweet, Natalie Haynes and Dan Snow
Fifty-seven minutes into this hour-long programme entitled "Al Murray's Great British War Films", our host put panellist Dan Snow on the spot and asked him to name his favourite war film. "Does it have to be British?" Snow wondered. For a second it looked like Murray and his other two guests might stick him in solitary confinement for a week, yet Snow's dizzy reaction was not only (unintentionally) funny but also gave away just how much he'd switched off by now. And he wouldn't have been alone.
For all that it promised – a comedian with a love of history and three panellists sit in lovely leather chairs and watch some smashing clips of war films while considering what it all meant – it was surprisingly dull. The pictures themselves were great. The Dam Busters (1955), Where Eagles Dare (1968), The Guns Of Navarone (1961) and The Bridge on the River Kwai (1957) were among the movies described and analysed by Murray and Snow, along with Natalie Haynes and Matthew Sweet, who did his best to inject some energy into proceedings.
It was Match of the Day for war film fans
We learned that "so many" war films were made in the 1950s. People were using these stories to find out what happened only five or 10 years before, said Sweet. Fair enough. There was a news element to it, and no better example was there than Michael Redgrave in The Dam Busters (collaged, below right), illustrating as Barnes Wallis how the bouncing bomb was created which, in 1943, had such devastating impact at the Mohne, Eder and Sorpe dams in Germany.
Other films were lightweight when it came to the truth, they argued, and some proposed questions of morality such as, who is chiefly responsible for the carnage of war? Those who do the dirty work or the men who give the orders? Class and national identity were also touched upon, leading to the point made endlessly by Murray that us Brits do a good stiff upper lip.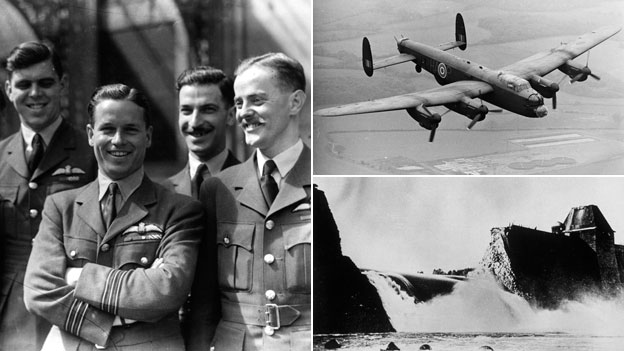 In avoiding a "Hundred Greatest War Movies" format, Murray had ditched the talking heads so loved by programme makers in favour of some guests for a round table discussion (minus the table). It was Match of the Day for war film fans.
Some clear problems emerged. The panellists were far too nice to one another. Murray – in the Gary Lineker role – didn't wind anybody up and didn't challenge his colleagues, so that they ended up agreeing with each other or (in Snow's case) drifting off entirely.
Secondly, there wasn't much in the way of evidence. While some interesting anecdotes and observations were thrown in along the way, the programme cried out for hard facts and some colour to support their opinions. It's okay to talk about the popularity of war films in the 1950s but what does that mean? What figures exist to put this into context? What difficulties did film-makers have in terms of censorship? Sadly no voice was given to anyone involved in the making of these films or, indeed, to those who had watched them at the cinema. The programme didn't help itself by claiming that this brand of war film is never shown anymore on British TV; well, plainly, that isn't true.
This was such a good idea, could have been highly entertaining as well as illuminating, but one that never properly got going: thin on facts and it actually felt like the panellists had only met about 20 minutes before the cameras started to roll. A military operation it was not.
Subscribe to theartsdesk.com
Thank you for continuing to read our work on theartsdesk.com. For unlimited access to every article in its entirety, including our archive of more than 10,000 pieces, we're asking for £3.95 per month or £30 per year. We feel it's a very good deal, and hope you do too.
To take an annual subscription now simply click here.
And if you're looking for that extra gift for a friend or family member, why not treat them to a theartsdesk.com gift subscription?