Cilla, ITV |

reviews, news & interviews
Cilla, ITV
Cilla, ITV
Anodyne biog sanitises showbusiness legend
Tuesday, 16 September 2014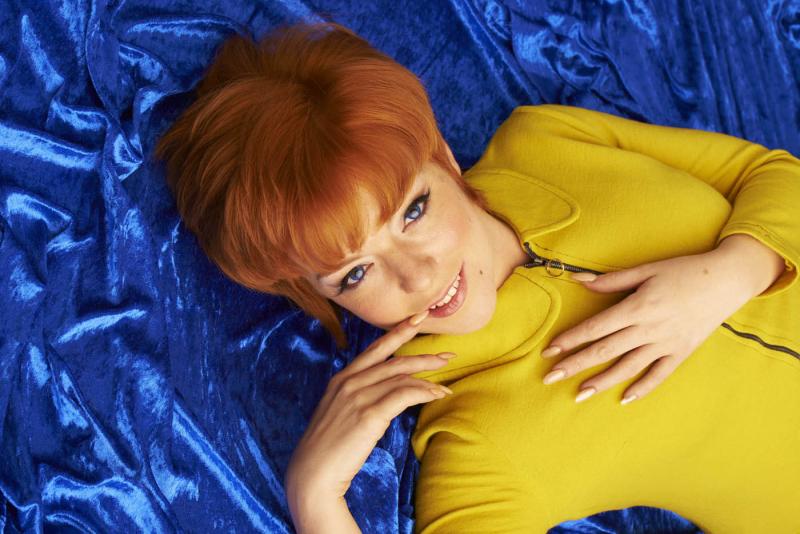 Sheridan Smith as Cilla Black: where's that famous foghorn voice?
With Cilla Black still fighting fit and eminently telly-worthy at 71, it feels a bit odd to find a three-part dramatisation of her life popping up on ITV.
Black apparently gave the project her blessing and has hailed
Sheridan Smith
's performance in the title role, but all this does is to tacitly suggest that it's a fairly harmless piece of entertainment which is unlikely to go poking about in any dark or controversial areas. Team Cilla would surely have had the scheme quashed otherwise.
Thus it was no great surprise to find the first episode (of three) of Cilla bringing us a fluffy, comical, scally-lite vision of early-Sixties Liverpool, all terraced brick-built houses with washing lines out the back, milk bars, boring office jobs and period automobiles. And of course that "cellarful of noise", as pop manager Brian Epstein (played by Ed Stoppard, below) called his autobiography back in 1964, evoked here in jolly mock-ups of primitive beat groups playing at the Cavern Club and the Iron Door.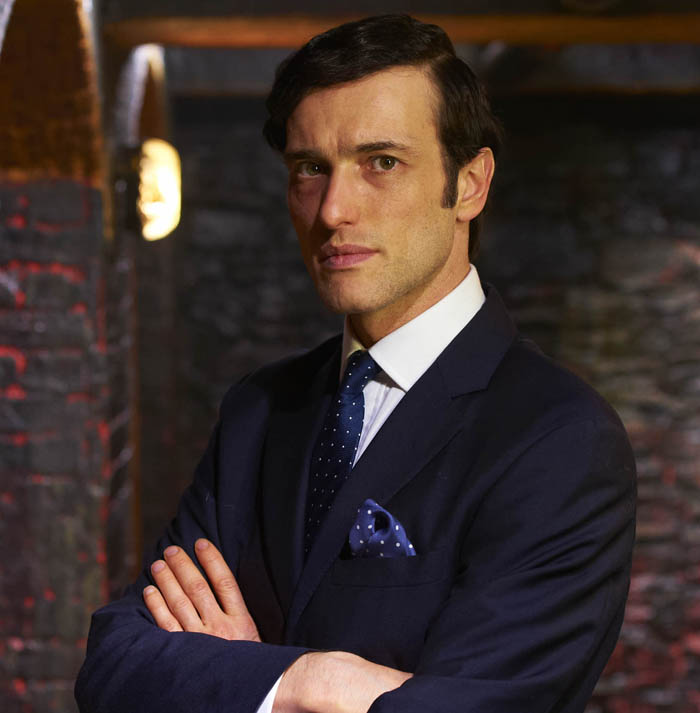 Screenwriter Jeff Pope - writer of Philomena, Appropriate Adult, Lucan and many more - is also ITV Studios' Head of Factual Drama, which cuts out the middleman when it comes to getting his scripts commissioned. Do you think it goes something like this? Jeff: "Hey Jeff, I've got this great idea for a new show" [he rushes round to the other side of the desk while changing hats]. Jeff: "That's brilliant Jeff, let's do it."
But we digress. Sheridan Smith plays Cilla - original name Priscilla White - as a feisty, cheeky, ambitious girl who keeps insisting that she has no time for boyfriends because she wants to concentrate on her music. We see her getting her first shot at singing onstage when, thanks to the chirpy support of Ringo Starr (Tom Dunlea), she jumps onstage at the Iron Door club with Ringo's then-band Rory Storm & the Hurricanes to sing something called "A Shot of Rhythm and Blues". Though we've never so much as seen her miming into her hairbrush in front of the bedroom mirror, she's instantly word and pitch perfect, and in one of those "We can do the show right here!" moments, she transfixes the audience like a seasoned pro.
The drama isn't helped by the fact that there's no iota of doubt about the trajectory the yarn is going to take, though the journey is eased along by likeable if lightweight turns from John Henshaw and Melanie Hill as Cilla's parents (pictured below), while Cilla's future husband and manager, Bobby Willis, is played as a naive but optimistic chancer by Aneurin Barnard.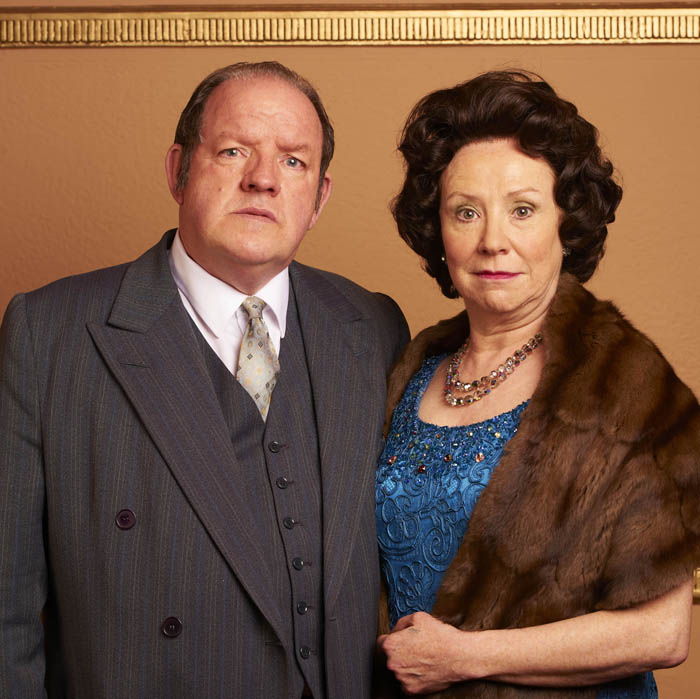 Anyone who had a heart wouldn't have asked a crew of unknowns to play The Beatles - it was a thankless task, and nobody's going to be thanking the present company for their endeavours. As for Smith, she couldn't help being fizzy and endearing even if you cast her as Godzilla or Lady Macbeth. The actress did her own singing, which is competent without even vaguely approximating the startling foghorn blast of the real Cilla. Meanwhile there's been a lot of talk about pop potentate Brian Epstein, but he hasn't had a single line of dialogue yet. Maybe it all improves in part two.