Evita, Dominion Theatre |

reviews, news & interviews
Evita, Dominion Theatre
Evita, Dominion Theatre
Operatic revival lacks satirical bite, but is elevated by a star turn
Tuesday, 23 September 2014
Eva the diva: Madalena Alberto's leading lady addresses her public
Like their divisive protagonist, Andrew Lloyd Webber and Tim Rice could reasonably be accused of valuing style over substance: indelible extravaganza Evita subscribes to the cult of celebrity without truly interrogating it, nor are we given enough dramatised information to make a real judgement about a woman equally lauded and vilified.
Bill Kenwright and Bob Tomson don't address these failings so much as largely distract from them in their marvellously fluid revival, aided by Matthew Wright's mobile set and Bill Deamer's fiery, flamenco-heavy choreography. This may not be the definitive
Evita
, but it certainly dresses the part.
Lloyd Webber and Rice, with typical perverseness, selected a most unlikely candidate for musical theatre in their final, 1978 collaboration. Eva Perón (Madalena Alberto) rises from small-town girl and aspiring actress to adored First Lady of 1940s military dictatorship Argentina via an eye-watering series of cynical couplings and Machiavellian machinations.
Narrator Che (Marti Pellow, pictured right with Alberto) has the unenviable task of conveying the meat of the story through blunt, sung-through exposition. Past Ches emphasised the revolutionary firebrand, furiously suspicious of Eva's actions and stirring us to outrage at the same rate as she seduces with honeyed words, but such a counterpoint is sorely lacking here, with Pellow offering little beyond sturdy physical presence. His thin warble grows in strength during the rockier sections, though sacrifices enunciation, and he fails to deliver the bitter irony of Rice's lyrics.
Alberto, conversely, is a revelation, effortlessly projecting Eva's vaunted "star quality" and producing a fascinating portrait of gradually constructed identity. Her young Eva is a bold, scrappy chancer innately skilled at playing to the gallery and, with an actress's knack for recycling emotions, elements of that fierce naiveté resurface in her polished power-dresser when politically expedient.
There's real pathos in witnessing this full-blooded fighter eviscerated by both terminal illness and unquenchable ambition: the ballad "You Must Love Me" reveals the insecure waif who desperately craves affection. Alberto delivers the iconic "Don't Cry For Me Argentina" with supreme skill, both master manipulator at the height of her powers and tragic fabulist buying her own fiction. However, she struggles with pitch during the admittedly punishing recitative.
Matthew Cammelle brings subtle authority and sonorous tone to Perón, who recognises a similarly savvy operator in Eva, while Ben Forster delights with knowingly histrionic coloratura as the singer who fatally underestimates her. A versatile chorus shifts between oppressed descamisados, snobbish aristocrats and scheming soldiers, and Sarah McNicholas, as Perón's supplanted mistress, provides much-needed evidence of the human cost of Eva's relentless opportunism, exquisitely pure voice suffused with grief in "Another Suitcase In Another Hall".
Evita stumbles when attempting incisive satire – its level of nuance is somewhere between medieval morality play and Downton Abbey – yet if not profound, it is at least resonant, illustrating the overlap between politics and showbiz and the use of those in the spotlight to distract from hardship, gulf in fortunes reframed as aspiration and escapism. This revival itself is more escapism than decisive call to arms, but its high-voltage delivery ensures Eva's legend lives on.
ANDREW LLOYD WEBBER'S BACK CATALOGUE
Aspects of Love. Chamber-sized Trevor Nunn revival misses Michael Ball
Cats. The danciest British musical ever is back
Evita. Operatic revival lacks satirical bite, but is elevated by a star turn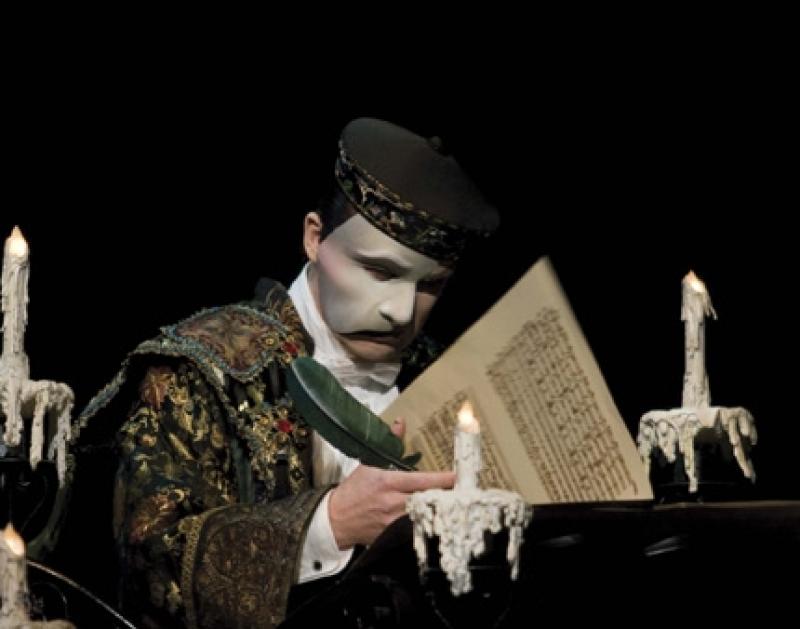 Jesus Christ Superstar. A classic musical reborn for a contemporary audience
Love Never Dies. The bad and the beautiful do battle in Phantom sequel
School of Rock: The Musical. Andrew Lloyd Webber's transatlantic transfer is a blast
Sunset Boulevard. Glenn Close and ENO company do much to fill Lloyd Webber's half-empty vessel
The Beautiful Game. Spirited revival of football musical set in the Troubles
The Phantom of the Opera. Does the most successful entertainment event of all time still have it?
PLUS ONE TURKEY
Stephen Ward. A seedy misfire tells the story of the Profumo scandal
There's real pathos in witnessing this full-blooded fighter eviscerated by unquenchable ambition
rating
Explore topics
Share this article