'71 |

reviews, news & interviews
'71
'71
'Top Boy' director's gripping story of a squaddie pitched onto the dangerous streets of Seventies Belfast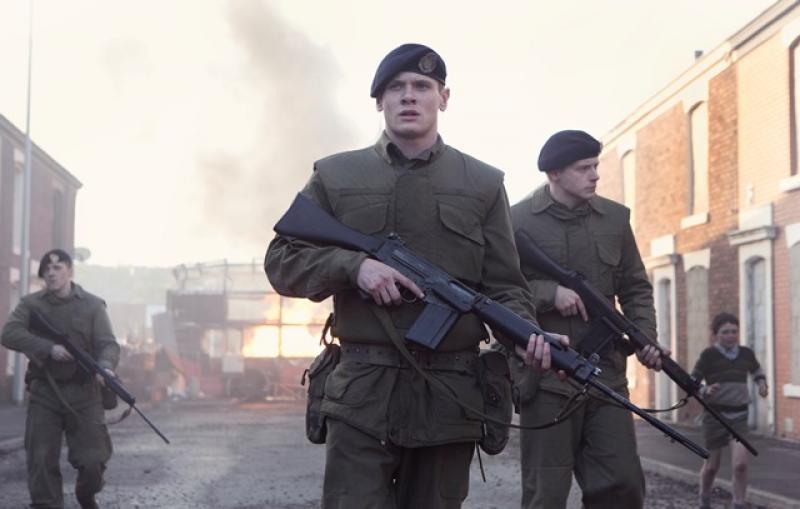 A career-best performance: Jack O'Connell (front) as Gary Hook in '71
"You'll only be staying here until one of the paddies shoots you." The blunt caution given to Private Gary Hook on his arrival in Belfast sets the tone for the army's attitude towards where he's been posted, and the tone of locals towards an army any of them might ostensibly join. The breathlessly hard-hitting '71 not only captures these tensions with flair, but does so from the incompatible, irreconcilable points of view of those caught up in and sucked into them.
'71 is the first feature film directed by Yann Demange, whose most recent television credit was the first series of Top Boy. The similarities between the two are clear: a gritty urban setting with a dehumanising estate; outlaw groups in conflict with each other – a conflict which spills from the underworld onto the streets. Instead of East London and the present, '71 is set in the Belfast of the early Seventies as violence reached such levels that the mainland forces charged with keeping the peace had no idea how to restore order. The local police, as depicted in the film, weren't interested in stability and the floundering, beyond-the-law army received contempt and worse from all sides.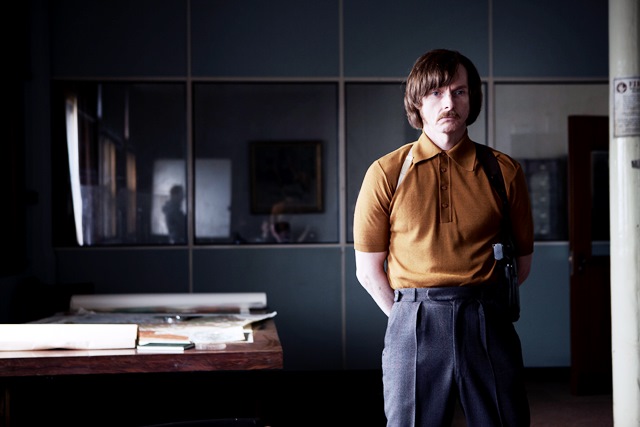 Demange's film is about the Troubles but not an analysis of them. Although '71 presents a complex picture – of a brutal, horrifying mess – there is no need to know the intricacies of Northern Ireland's past to appreciate how profoundly disturbed this society was, and the gross inadequacy of the response by Britain's institutions to addressing the situation. All this is here, but '71 is also a breackneck action film about a young man cast adrift in a strange city where anyone could be friend or foe, and everywhere is in interzone. (Pictured right, Sean Harris as '71's Sandy Browning.)
Gary Hook is a new recruit. He thinks he's about to be posted to Germany from mainland Britain. Instead, he's told "because of the deteriorating security situation in Belfast, your regiment is now being deployed there on an emergency basis." After saying farewell to his younger brother at the children's home where they were both brought up, he and his platoon are dumped in a Belfast school billet with camp beds to sleep on. The next morning, they are tasked with accompanying the Royal Ulster Constabulary on a house search mission. It's already apparent their Lieutenant is green, with no idea of the lie of the land. Hook has also seen shadowy figures from the secret, plain-clothes army unit the MRF (Military Reaction Force) buzzing around. The patrol is a disaster and Hook is pitched onto the streets alone and spends the hours until his rescue the following dawn, running, trying to protect himself and falling to the hands of ally and enemy.
Magnetic and tightly wound as Hook, Jack O'Connell (Skins, This Is England, Starred Up) summons a career-best performance. He is taciturn and watchful, human and, when he has to be, merciless.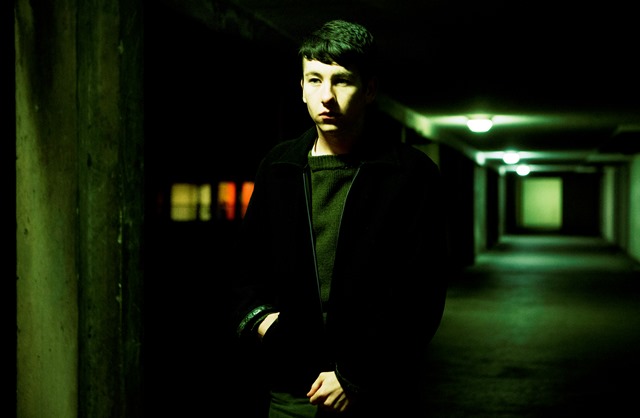 With his fellow cast, O'Connell is in good company. Sean Harris' MRF officer is also extraordinary: a soldier so steely, inflexible and ruthless that anyone falling into his orbit is instantly tainted. Amongst the locals, the unfamiliar Barry Keoghan as young IRA convert Sean Bannon is a stand-out, in turns a blank faced and conflicted adolescent. (Pictured left, Barry Keoghan as '71's Sean Bannon.)
Demange's direction of Hook's odyssey is assured. It's impossible to tell Blackburn and Liverpool stood in for Belfast. The pace is relentless. The tension inexorable. Every scene is precise. There is no flab. '71 is violent. Grim, too. It is also absolutely riveting. Recommended.
Overleaf: watch the trailer for '71
71' is about The Troubles but not an analysis of them. It is also a breathless action film
rating
Explore topics
Share this article