Reissue CDs Weekly: The Bevis Frond
Reissue CDs Weekly: The Bevis Frond
A landmark one-man psychedelic band's debut hits the racks again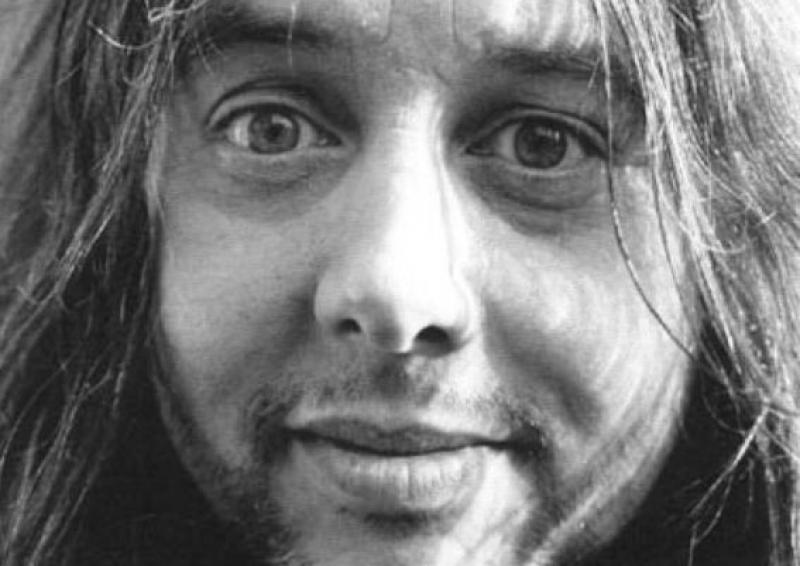 Nick Saloman aka The Bevis Frond: a long-haired man in a T-shirt and jeans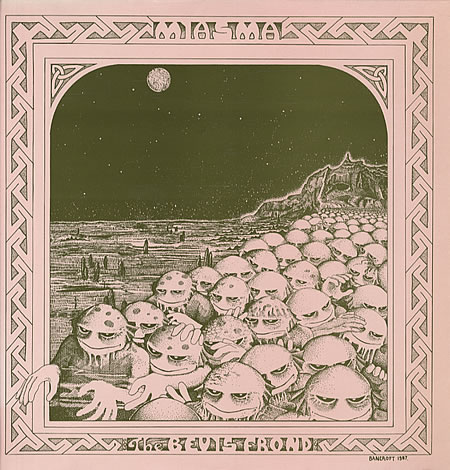 The Bevis Frond: Miasma
Miasma wasn't meant to have an afterlife. The Bevis Frond's debut album wasn't even by a band. Its creator, Nick Saloman, wrote all the songs, played every instrument and recorded it in a Walthamstow bedroom on a 4-track system which used cassette tapes. Saloman pressed the album in 1987 and had few expectations beyond, as he says in the liner notes included with this reissue, "giving it to friends and family and sticking the rest [of the copies] up in the attic forever."
Today, The Bevis Frond are still a going concern and a Saloman-fronted band as such. Their last album, White Numbers, was issued last year. Saloman himself now also runs a record shop and is acknowledged as an expert on the strands of music which coalesced on Miasma: folk, psychedelia, Sixties pop and the questing side of punk. He had been playing in bands since 1968 and, by the time of Miasma, had largely given up on the idea of pursuing music full-time.
His debut as Bevis Frond came at a strange time for a self-pressed, psychedelic-inclined hard-edged album to make an impact. Although Miasma balanced its freaky, fuzzy side with cracking tunes this was not the studied cacophony of the neatly packaged and stylish The Jesus and Mary Chain, who were fellow travellers along the noise-tune axis. The Bevis Frond did not tap into a then-current indie sensibility. This was a long-haired man in a T-shirt and jeans. Much of the audience Saloman initially spoke to were those who held a torch for what was influencing him and that is still, partially, the case. In time, the influenced became an influence: The Teenage Fanclub, who formed in 1989, would cover The Bevis Frond. Fittingly, Miasma's "Splendid Isolation" sounds exactly like The Teenage Fanclub and could be them, even though they didn't exist for another two years.
'Miasma' was an individual artistic statement
Saloman wasn't shy of exhibiting what inspired him. The ascending guitar of The Byrds' "Eight Miles High" crops up in "She's in Love With Time. "Confusion Days" nods explicitly to Portland, Oregon's Wipers. "Wild Mind" was a tribute to guitarist Randy California. The album closes with a snippet of The Goons' "Ying Tong Song". This was not a reverential album
Despite the touchstones, Miasma was a coherent album with a cohesive, recognisable sound. It was also an individual artistic statement summing up one man's musical journey through life, with only one roughly contemporary parallel: Sun Dial's equally extraordinary, also out-of-the-blue, and similarly self-made (by a trio led by Gary Ramon) 1990 debut album Other Way Out.
Listening now, the most striking aspects are Miasma's atmospherically deft production and how Saloman did, indeed, balance the freaky with the melodic. For a home recording, it is fantastic. It would be so even if it weren't a home recording. Not lo-fi as such, it has a compression and sensitive use of reverb which suits the music and brings a power: it feels distant and otherworldly. There is only a slight additional brightness in this new master. The musical contrasts are handled seamlessly. "Wild Mind" is a guitar freak-out comfortably sitting in the slipstream of the ultra-melodic "She's in Love With Time". This was sequenced as an album, and deserves to be heard as originally intended: first side one, then side two.
The one to go for is the new vinyl edition. The original album is supplemented by another, making Miasma into a double set. On the second record, the crown jewel is the lengthy "Death Trip" which occupies the whole of side four, and was previously available only in an edited form on a rare German release from 1989. Despite what the sticker on the front says, some of the other additional tracks are not previously unreleased: "Find my Way Home", "Song From Room 13", "I Eat the Air" and "Time She Loves" have been heard on various previous CDs and EPs. "Big Hole" is the only track to first surface this year. Saloman's liner notes in the insert are ported over from a 2001 CD reissue and mention tracks which are not included, and the ones on sides three and four are not mentioned. This is tagged as a limited edition, but the number pressed is not given.
Nonetheless, despite these bumps in the road, it's gratifying that this essential album is out once again in the form it was meant to be heard.
The Jesus and Mary Chain were fellow travellers along the noise-tune axis
Explore topics
Share this article