Intruders, BBC Two |

reviews, news & interviews
Intruders, BBC Two
Intruders, BBC Two
Some of it looks familiar, but there's enough weirdness to keep you watching
Dead or alive? John Simm and Mira Sorvino as Jack and Amy Whelan
"Baffling paranormal thriller" is your drive-thru soundbite to describe Intruders, but despite a lingering threat of genre-cliché, it holds your attention with a very capable cast and some stylish cinematography. The action is set in Washington State and Oregon in the American Northwest (though it was apparently shot over the border in British Columbia), and the chilly, metallic light has a distinctly Scandinavian air.
It was funded by BBC Worldwide and BBC Two and first shown on BBC America, where it scored healthy ratings. How interesting that a show aimed at the Stateside market, where they understand the power of long-form TV drama, should be an eight-parter instead of the usual three, four or six we get in the UK.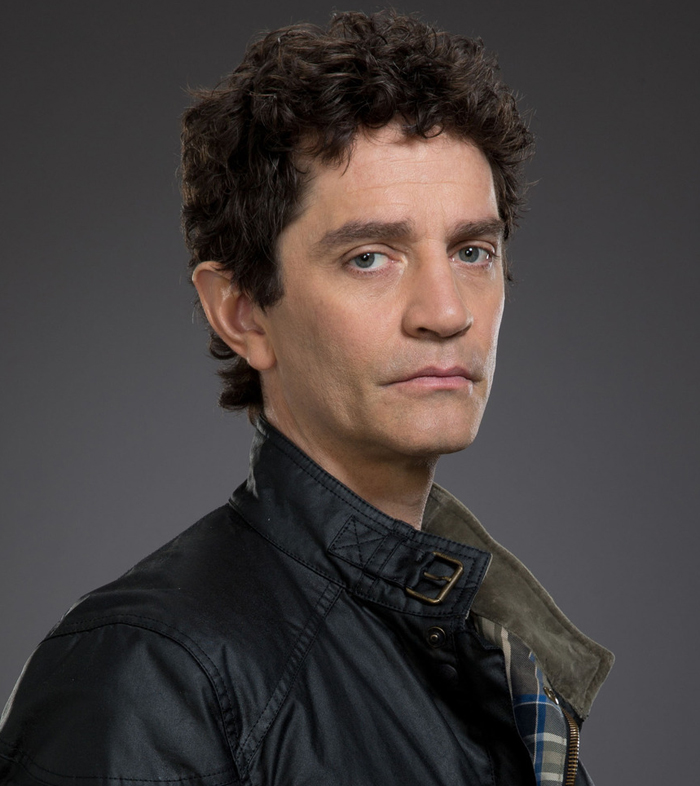 Anyhow, one of the best things Intruders has going for it is John Simm as Jack Whelan, a former LA cop now making a living as a writer up in Washington. His latest book just happens to be called Afterlife. His wife Amy, a corporate lawyer, is played with an aura of glazed unworldliness by Mira Sorvino, but this is appropriate since it appears that Amy may be a special kind of split personality. As the action developed (albeit in a frustratingly fragmented fashion) over this opening pair of episodes, we began to get a glimpe of the bigger picture. Intruders-world is a place where the dead don't always stay dead, and some of them come back to share living people's bodies. "We do die but we can return," as a baleful, Vincent Price-ish voiceover put it. "Welcome back... again."
The main plot-trigger was Amy's disappearance while supposedly on a business trip to Seattle, prompting husband Jack to dust off his detection skills (to go with Simm's unobtrusively persuasive American accent) and go looking for her. He'd realised that all was not quite right with his wife when he found her dancing alone to jazz music, which she normally hated. Odder still, she woke up one morning and started talking in Russian, a language she didn't speak. Having fortuitously tracked down the cab driver who'd driven her around in Seattle, Jack was stunned to be told that he'd overheard Amy claiming to be a member of the Tsarist secret police from the 19th century.
Clearly there's considerable danger of this whole shebang toppling into farce, especially with a guy called Shepherd (James Frain, pictured above right) stalking around in a long black coat and shooting extraordinary quantities of people through the head. It also doesn't help that all this paranormal stuff is linked to an ancient secret society called Qui Reverti ("those who return"?), which is a little too Da Vinci Code for comfort. Their motto is "And in the beginning there was death", which sounds like a badly-conceived commercial for an undertaker.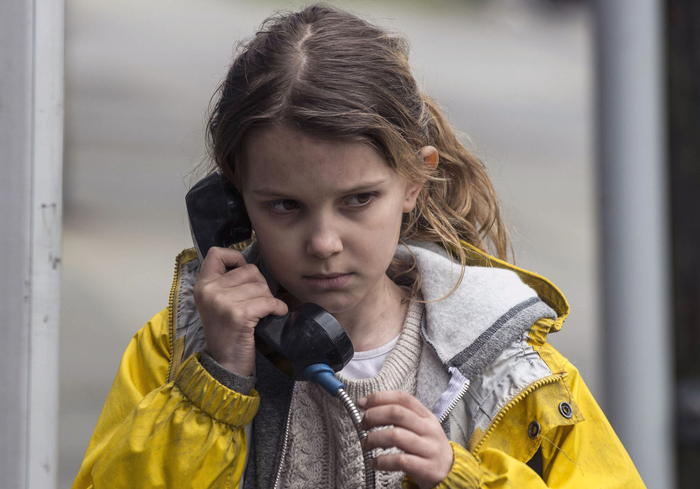 Now that Intruders has established an oppressive atmosphere of doom and menace by chopping up narrative fragments to look as strange and sinister as possible, it remains to be seen if screenwriter Glen Morgan and director Eduardo Blair Witch Project Sanchez can pilot it to a satisfying conclusion. I could do with less of Simm taking phone calls and reading text messages (screenwriters seem increasingly inclined to use the smartphone instead of dialogue or action), though Millie Bobbie Brown's performance as Madison (pictured above left) – outwardly a nine-year-old girl, hiding an unpleasant middle-aged man within – could mark the beginning of a brilliant career.