Seven days of sci-fi |

reviews, news & interviews
Seven days of sci-fi
Seven days of sci-fi
A week celebrating the futuristic and fantastical on theartsdesk. Begin transmission...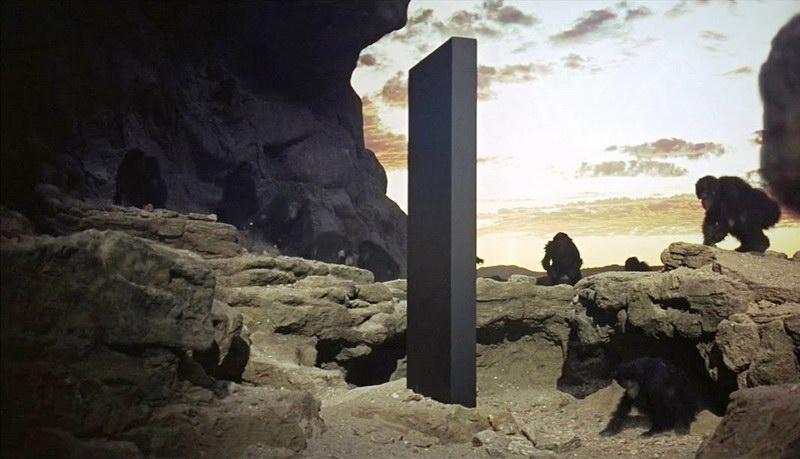 '2001: A Space Odyssey': the future from the past
Welcome to the future; welcome to the ever-present now. Sci-fi is evergreen – perhaps because, unlike other fictional forms, its primary focus is not one style or historic period. It is constantly holding a slightly warped mirror up to our present concerns and extrapolating, asking "is this what you want?", or "could we go here?" or even "this is what you really are."
So while Westerns or crime thrillers can speak of universal human themes, or pose weighty questions, they are always anchored in a specific time. Sci-fi, on the other hand, is barely even a "genre" – it's what happens "next". It's the use of the future tense, in the same way fiction set in the past need not all be "period". As such, it can reinvent and repurpose constantly.
This week, on theartsdesk, we're aiming to prove that sci-fi has true lasting power
Victorian time-travellers faced up to concerns over colonialism, Fifites B-Movies obsessed over the alien invasion, while the "cyberpunk" movement of the late Seventies and Eighties detailed a dystopia of corporate global culture and post-human, invasive technology. Now? You can split the sci-fi of the last decade between the apocalyptic – the coming of the plague/zombie/environmental collapse – and the fantastic escape into another realm, the desire for a simpler time.
This week, on theartsdesk, we're aiming to prove that sci-fi has true lasting power. It could be a lucky coincidence that so much great sci-fi seems to be landing (and re-emerging from dusty bunkers) right now. It may just be something in the stars. Or it could be something else – an attempt to escape austerity, a way of talking about the terrible issues of our times without facing them head-on. Whatever reason, the good news is fearless artists are marching in all directions towards the final frontiers.
This week expect a review of classic BBC science fiction series Out of the Unknown – it started in October 1965, a heady time of Doctor Who, The Avengers, and Lost In Space; science fiction tropes in videogames present and past; and a review of the re-release of Kubrick's classic 2001: A Space Odyssey – the clear inspiration for current, grand sci-fi movies such as Interstellar, Gravity and Another Earth.
We also look at sci-fi in music – with a study of space rock and sci-fi film scores, and, fittingly for theartsdesk, we look at the influence of the late, great psychonaut JG Ballard on contemporary art (he, himself, was much inspired by Magritte, Dali and others).
The future is now. Look to the stars. End transmission.