Jon Hopkins, Brighton Dome |

reviews, news & interviews
Jon Hopkins, Brighton Dome
Jon Hopkins, Brighton Dome
Coldplay and Brian Eno associate musters a feast of plush techno and electronica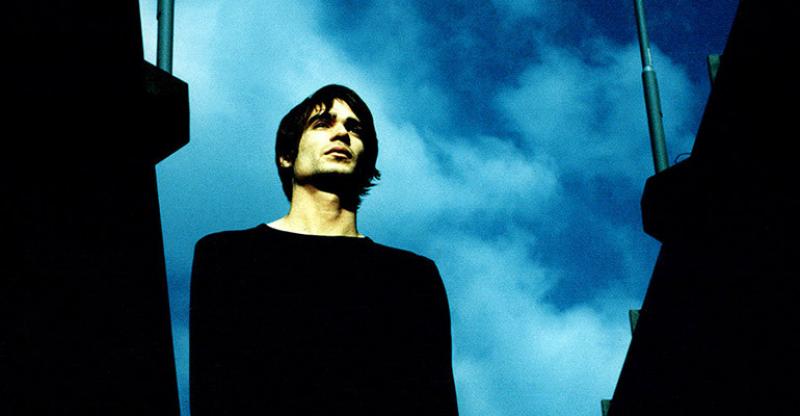 Jon Hopkins: One man band
The last time I saw Jon Hopkins he was bangin' out techno to a marquee full of sweating ravers at a festival on the Silesian plains of Poland, one man and a small gaggle of black boxes. Today the boxes have expanded from a small gaggle into a congregation and he is joined, upon occasion, by guitarist Leo Abrahams and a violinist, as well as a hefty dose of backdrop visuals and lighting.
He also has a grand piano to which he occasionally retreats so that he might play lilting pieces culled from his soundtrack to 2010's giant-aliens-take over-the-Tex-Mex-border movie
Monsters
. The audience is seated, mostly in their thirties, and often bearded, although there's a healthy female presence too. This is a night aiming for art rather than gurn and yet, as we shall see, throwing shapes is where it inevitably ends.
Hopkins is, after all, the bedroom banger with broadsheet kudos for his palette is a great deal wider than simple four-to-the floor crunch. With an in-depth education in classical music from an early age, he moved sideways into electronica and was discovered by Brian Eno which, alongside his work with Scottish singer-songwriter King Creosote, led to a boost in profile and, eventually, to working alongside Eno with Coldplay on their Viva la Vida or Death and All His Friends album. He certainly has a similar epic melodic sensibility - as well as dress sense - to that band, but there the similiarities end.
Kicking off with an instrumental take on "We Disappear", the opening track from last year's Immunity album, each sound is attached to a sequence of visuals behind him, allowing him to enact synesthesiac fantasies that 20th century art-film innovators such as Oscar Fischinger and Len Lye could only dream about. He is dressed down in a dark zipped cardigan and white tee-shirt, and every now and then he puts his raised hands together, as if in prayer, a Thai-style wai showing appreciation to the very vocal audience ("We love you, Jon," a man bellows at the end of one Monsters interlude).
The first half of the set takes the form of a flowing journey loosely themed around cosmic travel, with images bringing 2001: A Space Odyssey to mind, as well as the way Carl Sagan's decades old astronomy TV series Cosmos combined galactic scope with the music of Vangelis. Every now and then, though, there's a booming dubstep breakdown or Orbital-like sonic builds that aim for euphoria. Eventually, the underlying tension of seated theatre versus dance party is released with the arrival of "Open Eye Signal" and its gradually building 4/4 beat. the Dome slowly rises to its feat, hands are in the air and bodies begin to move. There's something of Underworld about what Hopkins is up to, techno which aims for something conceptually weightier at its core, aided on occasion by the violin and guitar that add extra tones and psychedelic flourishes. By the time his three track encore finishes in battering caustic distortion and proper hammering, almost everyone is hopping about, whooping. Hopkins has succeeded in covering all bases: the art-ponderers are raving and the ravers have pondered his art.
Overleaf: Watch the video for "Open Eye Signal"
There's something of Underworld about what Hopkins is up to, techno which aims for something conceptually weightier at its core
rating
Share this article