Listed: The Very Best of 2015 |

reviews, news & interviews
Listed: The Very Best of 2015
Listed: The Very Best of 2015
theartsdesk's writers recommend the one thing above all to look forward to in each art form
Thursday, 01 January 2015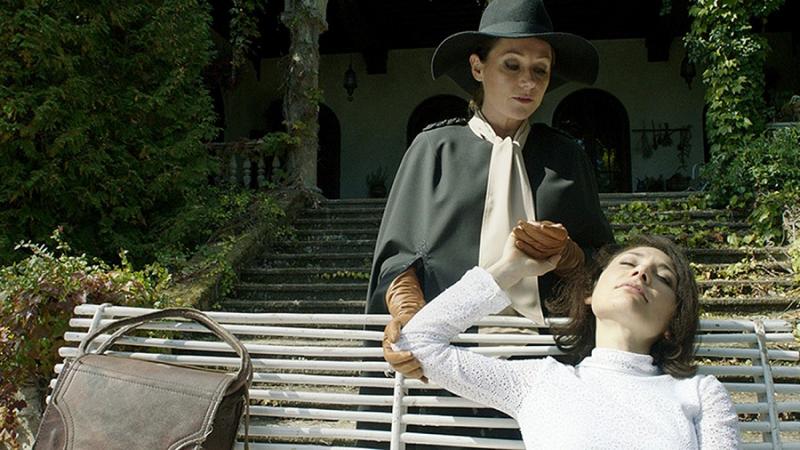 Peter Strickland's The Duke of Burgundy: a film to watch out for in 2015
Don't on any account miss the events in the selection you're about to read. Our rival outlets are currently bludgeoning you into submission with long lists of the many many cultural highlights of the coming year. They won't all be good, and you certainly won't get to all of them. We've taken a different tack, and distilled the concept down to an essence of excellence. We asked our critics to nominate the one indispensable, sell-your-granny-to-get-a-ticket event in their art form in the coming 12 months. Here's what they came up with.
ART
Goya: The Witches and Old Women Album / Goya: The Portraits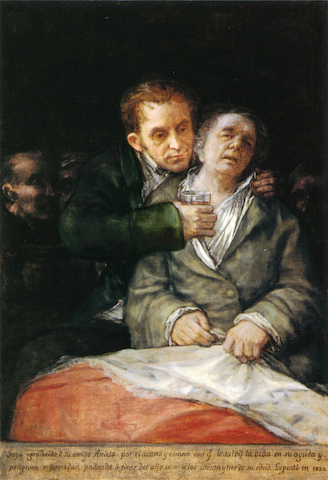 True, this is two exhibitions, but it is one artist – Francisco Goya, the Spanish artist who can be counted as the last of the Old Masters and the first of the great moderns. He came to maturity in the age of Enlightenment, but ceaselessly depicted the unreason of witchcraft and superstition, and the terror of war, despotism and of man's inhumanity to man. The first exhibition is a milestone: it brings together his often humorous, often extremely macabre, drawings of malevolent hags and witches, produced by Goya for himself and intended to be seen only by a small circle of friends. It will be the first time all the single sheets from the eight albums, made between 1819 and 1823 (after recovering from a life-threatening illness in his seventies) have been reunited. The second exhibition brings together 50 portraits, including his self-portrait with Dr Arrieta, 1820 (pictured; Minneapolis Institute of Arts, Minnesota). Goya painted it as a gift to the friend and physician who cared for him through that illness. Fisun Güner
CLASSICAL

Nielsen Symphonies Cycle
In the year of celebrations for the 150th birthdays of Sibelius and Nielsen, probably I should be raving in anticiption of Sir Simon Rattle's Sibelius cycle with the Berlin Philharmonic at the Barbican in February, but I'm keener on the long-term revelations of Finn Sakari Oramo's Nielsen symphonies with his BBC Symphony Orchestra. The cycle, already underway, comes to a close in May with a typically close-woven choice of works from around the same period, probably the next highlight, programme wise, after December's stunner: Sibelius's final symphonic masterpiece Tapiola, Rachmaninov's Fourth Piano Concerto with the fabulous Denis Kozhukhin, a rarity of the English music Oramo likes to champion in the shape of John Foulds's April - England and Nielsen's enigmatic engame, the Sixth misleadingly subtitled "Sinfonia semplice". Bizarrely these BBCSO concerts are never hot tickets in terms of sellouts, but they should be. David Nice
COMEDY
Peter Kay's Phoenix Nights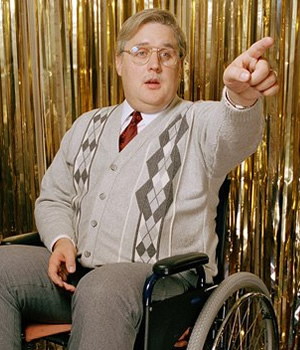 While it may not be on a par with the Monty Python reunion for everyone, the live reboot of Phoenix Nights is certainly this year's biggest draw. The television show ran 2001-2 on Channel 4 and Peter Kay, its creator, co-writer and star, has brought the old gang together for this series of live shows in aid of Comic Relief. Two dates were originally announced and the number of performances has grown to 15, which gives some indication of how hot a ticket this is.
The comedy is set in a working men's club in Greater Manchester and it will be interesting to see how Kay has envisaged such a place surviving to 2014. Kay drew on his family's memories of such clubs, as well as his own experiences as a stand-up in those that survived to paint an affectionate and very funny portrait of customers and staff, who managed to get into all sorts of bother. Kay appears as club owner Brian Potter (pictured left), while Paddy McGuinness is doorman Paddy and Dave Spikey is compere Jerry St Clair. Veronica Lee
DANCE
Sylvie Guillem: A Life in Progress
One of the biggest openings of 2015 is May's Woolf Works, which sees Wayne McGregor creating a major new full-evening work for the Royal Ballet based on the life and writings of Virginia Woolf. Can the science-loving auteur of inscrutable abstract ballets do dance justice to Woolf's razor-sharp intellect and hypnotic prose? I'll be honest: I won't be holding my breath.
What I will be holding my breath before, during and after is another May event featuring another supremely talented woman: Sylvie Guillem's run at Sadler's Wells at the end of that month will, she announced in October, be her last in London. All through her career the intelligent, headstrong French ballerina has been a performer who mesmerises, one of those transcendent dancers who seem to be a different species from everyone else. Her retirement run at the Wells will feature new pieces by two of the collaborators who know her best, Akram Khan and Russell Maliphant, as well as the tremendously likeable Bye (2006), created for Guillem by Mats Ek, which I'd wager won't leave a dry eye in the house. Spare seats might also be hard to come by, but beg, borrow or steal if you can. Any chance to see Guillem is worth taking, and when it's the last chance, triply so. Hanna Weibye
FILM
The Duke of Burgundy

Peter Strickland is one of the best British directors working today thanks to his enormous skill and wealth of film knowledge. His last feature, Berberian Sound Studio, played with giallo tropes through sound to exquisite ends, and in The Duke of Burgundy he serves up another playful and seductive film which channels 1970s erotica yet feels entirely unique. The shifting nature of long-term relationships is explored through a couple with a fetish for butterflies and S&M and it's a sumptuous and spellbinding experience, not to mention very funny. It stars Borgen's Sidse Babett Knudsen. Katherine McLaughlin
The Duke of Burgundy is released on 20 February
GAMING

No Man's Sky

The sheer scale of ambition of space exploration game No Man's Sky is exciting, particularly coming from a tiny British "indie" developer. You can seamlessly fly straight from space battles to land on a planet's surface and encounter alien lifeforms, all in a living, breathing "procedurally generated" universe that's so big, it's effectively infinite. But will there be enough plot and/or enough stuff to do to keep you playing? Simon Munk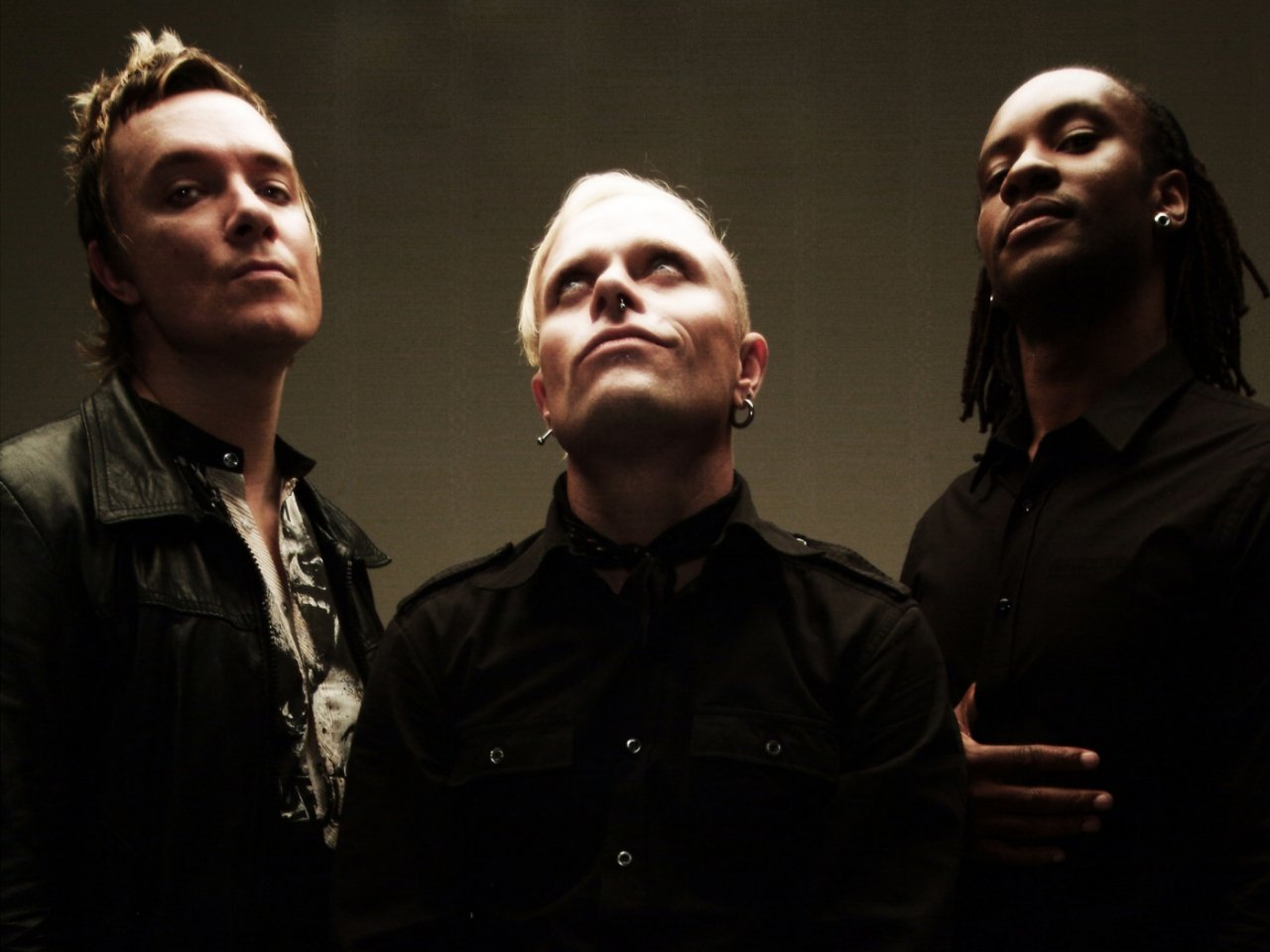 NEW MUSIC - ALBUMS
The Prodigy

Rumoured to have been coming for ages, the new one from Liam Howlett's Essex rave monsters is liable to appear within the first few months of 2015. No longer called How To Steal A Jet Fighter it will almost certainly be a rambunctuous breakbeat-based assault, full of fire and techno-punk energy and including comin'-out-fighting titles such as "Wall of Death" and "Get Your Fight On", plus a guest appearance by Sleaford Mods which should be awash with sweary vitriol. Their sixth album (fifth if you don't include the band-less and crap Always Outnumbered, Never Outgunned from 2004) is a matter of excitement not only for its contents but also because it will put The Prodigy back onstage for festival season. And that is truly somethinmg to behold. Thomas H Green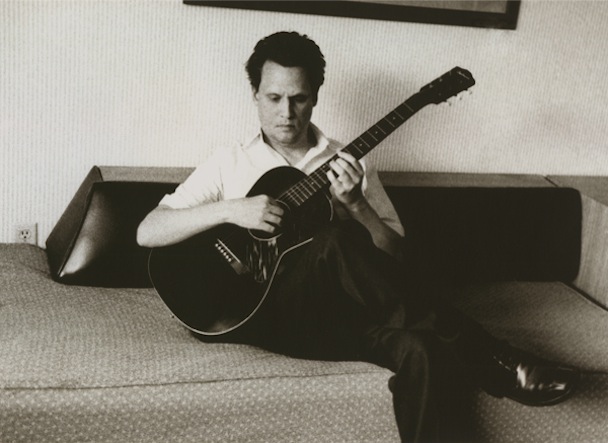 NEW MUSIC – GIGS
Sun Kil Moon

2015 sees much to entice, with big reunions (Spandau Ballet), grand launches (if there's anything left unleaked of Madonna's Rebel Heart) and the budding of all manner of indie talents. But there's little to offer such a bankable emotional hit as June's Barbican appearance by American folk rocker Sun Kil Moon, aka Mark Kozalek (pictured right), performing from this year's widely raved-about album Benji. Kozalek is a boxing fan (Sung Kil Moon was a Korean bantamweight champion in the 1990s), and his music combines ascetic sensibility with a pugilist's directness. Kozalek's world is often a bleak parade of disappointment and death (the body count in Benji approaches Gravediggaz levels), and the singer-guitarist sometimes seems offhand with his fans, but very few singers cut so close to the quick. Matthew Wright
OPERA
Rise and Fall of the City of Mahagonny
"Here you may do anything so long as you can pay for it" is the motto of Bertolt Brecht's acidic 20th-century myth, more compelling than ever in today's climate. Kurt Weill's music for his music-theatre masterpiece Rise and Fall of the City of Mahagonny runs the gamut from popular numbers like the "Alabama Song" to apocalyptic Bach-style chorales. Let's hope hit-and-miss director John Fulljames can rise to the challenge. The cast at the Royal Opera certainly should, and Mark Wigglesworth, due to take over the baton at English National Opera from Edward Gardner, guarantees impeccably high musical standards. David Nice
TELEVISION
Better Call Saul
It's the one Breaking Bad addicts have been waiting for. Penned by Bad creator Vince Gilligan and co-writer Peter Gould, Better Call Saul is the much-anticipated spin-off starring Walter White's delightfully sleazy and conniving lawyer, Saul Goodman, played with lashings of bare-faced cheek by Bob Odenkirk. Except that the show opens six years before Saul and Walter first cross paths, and the future Saul is still Jimmy McGill, a small-time lawyer on the make. Launching on AMC in the States in February. Adam Sweeting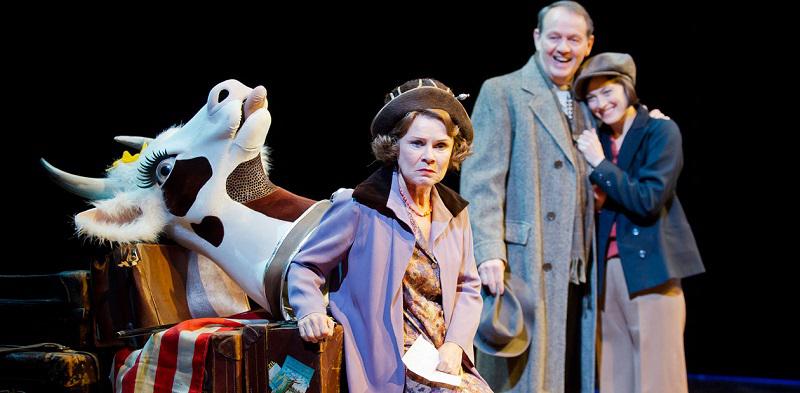 THEATRE
Gypsy
Imelda Staunton (pictured right by Tristram Kenton) brought audiences to their feet and left critics reaching for superlatives when she played Momma Rose in the iconic Broadway musical Gypsy this past autumn at Chichester. Now, Jonathan Kent's revival of the Jule Styne/Stephen Sondheim/Arthur Laurents show about the defining showbiz mother of all time comes to the West End. Expect everything to be coming up roses, indeed. Matt Wolf
Gypsy is the Savoy Theatre from 15 April
Subscribe to theartsdesk.com
Thank you for continuing to read our work on theartsdesk.com. For unlimited access to every article in its entirety, including our archive of more than 10,000 pieces, we're asking for £3.95 per month or £30 per year. We feel it's a very good deal, and hope you do too.
To take an annual subscription now simply click here.
And if you're looking for that extra gift for a friend or family member, why not treat them to a theartsdesk.com gift subscription?