CD: Nicki Minaj - The Pinkprint |

reviews, news & interviews
CD: Nicki Minaj - The Pinkprint
CD: Nicki Minaj - The Pinkprint
Album number three from hip hop's controversial pop empress
Wednesday, 17 December 2014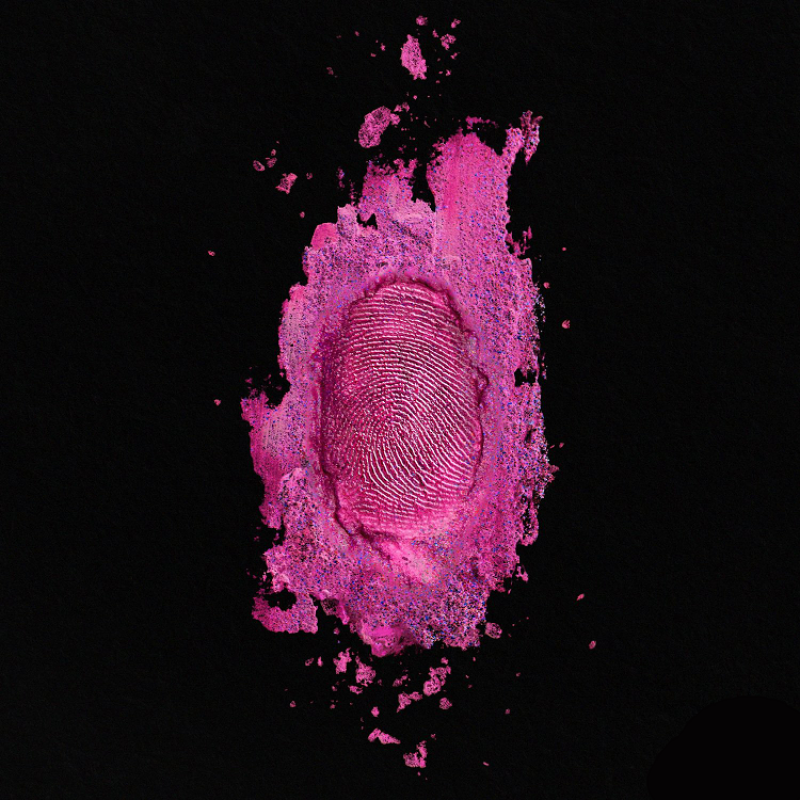 Minaj leaves her imprint on 21st-century pop
The year 2014 has been dominated by this woman's arse. The furore surrounding the video for Nicki Minaj's "Anaconda" put the rest of the bewigged New York hip hop superstar's career in the shade. Her steamy twerk-fest and rejig of Sir Mix-A-Lot's 1991 mega-hit "Baby's Got Back" ("I like big butts and I cannot lie...") opened up internet-breaking levels of debate.
Did she represent modern womankind, strong and in charge of her sexuality, pushing the boundaries for the Afro-American body-shape and fighting air-brushed anorexic celeb culture? Or was it all a load of porno dodginess? I'd veer heavily towards the latter. However, shorn of the notorious video, it's still damn catchy. One thing it isn't, though, is typical of this album.
Both "Anaconda" and the recent single "Only", featuring Drake, Lil Wayne and Chris Brown, revel in salaciousness, playing dick-obsessed "dirty South" rappers at their own game, but Minaj's third album, named in honour of the Jay-Z classic, The Blueprint, also has a lot more going on. First off, the music is a step forward from the EDM pop stylings of her last outing. There's no Guetta fare here and little Katy Perry-esque sucroseness apart from the songs "The Night is Still Young" and "Get On Your Knees". Instead, much of the album lopes along on spartan, albeit stadium-sized, moody downtempo electro, giving Minaj's lyrics admirable space. This is especially effective on the reflective, autobiographical opening "All Things Go" and the more self-explanatory, masturbatory "Feeling Myself", the latter featuring Beyoncé.
As ever with Minaj, one of the pleasures along the way is that her delivery is so thoroughly characterful, unafraid to go out on a limb, from the outrageous way she sneers the word "seasoning" on "Only" to whacky voices and speed-rapping on "Want Some More". Those who enjoyed her on Jessie J's recent "Bang Bang" chart-topper will relish the Diplo-style moombahton frolic of "Trini Dem Girls", a tribute of sorts to her birthplace, meanwhile, at the close, there's a full-on broken-hearted ballad, "Grand Piano". It's not my cup of lovelorn but "I Lied" and "The Crying Game" are much more engaging, the latter with a great post-punk bassline. They're also unexpected displays of emotion. Has La Minaj been in the wars? Whether she has or not, The Pinkprint demonstrates abilities well beyond the whole cartoon sex-android thing.
Overleaf: Watch the video for "Only", featuring Drake, Lil Wayne & Chris Brown
One of the pleasures along the way is that her delivery is so thoroughly characterful, unafraid to go out on a limb
rating
Share this article