Bend It Like Beckham The Musical, Phoenix Theatre |

reviews, news & interviews
Bend It Like Beckham The Musical, Phoenix Theatre
Bend It Like Beckham The Musical, Phoenix Theatre
Successful transfer to stage for feelgood show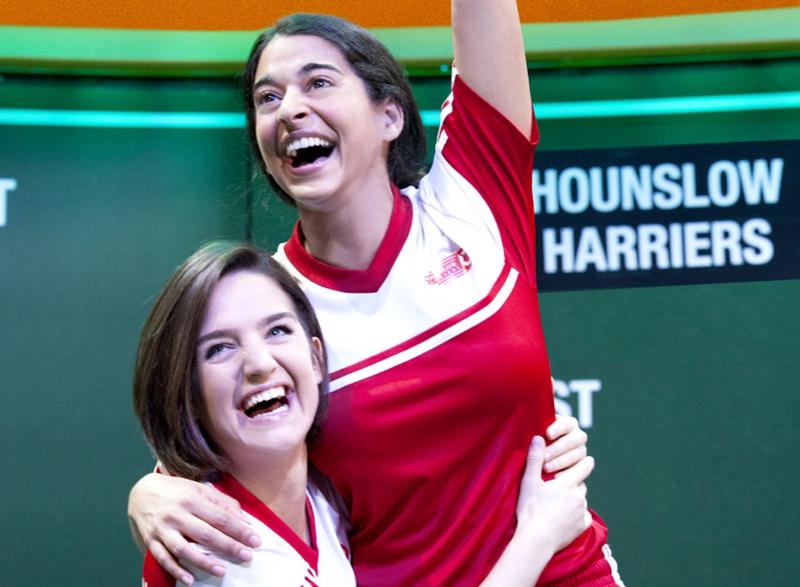 Lauren Samuels (left) as Jules and Natalie Dew as Jess, two football-obsessed teenagers
Gurinder Chadha's Bend It Like Beckham was a huge hit, a small-budget British film that in 2002 unexpectedly found an international audience way beyond its setting in suburban west London, and made stars of its two young leads, Keira Knightley and Parminder Nagra. Now the director (with her husband, Paul Mayeda Berges) has written a stage musical version, with music by Howard Goodall and lyrics by Charles Hart.
The story has undergone some tweaks to bring it to the stage, but the setting – Southall in 2001 – remains the same. Jess Bhamra (Natalie Dew), an 18-year-old girl of Punjabi Sikh heritage, is obsessed with playing football and her hero David Beckham, life-size posters of whom decorate her bedroom. For the uninitiated, David Beckham was famous for "bending" a ball around defenders into the goal when he played - at the time the musical is set - for Manchester United and England.
Her parents want her to concentrate on her studies and go to university to become a solicitor, but Jess (Jesminder to her mother) secretly joins a local girls' team at the behest of Jules (Lauren Samuels).
Jess's story is interwoven with that of tomboyish Jules, whose mother worries that she might be a lesbian, and that of her elder sister Pinky (the superb, scene-stealing Preeya Kalidas, pictured right, in pink), who is Jess's complete opposite - she's interested only in looking attractive to boys and, to her parents' delight, is about to be married to the equally air-headed Teetu (Raj Bajaj). But Jess's footballing ambitions threaten their marriage in this socially conservative community; Jules and Jess, meanwhile, have a blossoming friendship as they play together for Hounslow Harriers but it's threatened when they fall for the same guy.
A few of the story's nuances (not least the sub-sapphic relationship between Jess and Jules) have been lost on its way to the stage, and some aspects - the unusualness of girls playing football, the embarrassment about being gay or having a gay child - feel horribly dated (although one should of course feel thankful about that). It's a nice coincidence that the Women's World Cup is taking place in Canada as the show opens.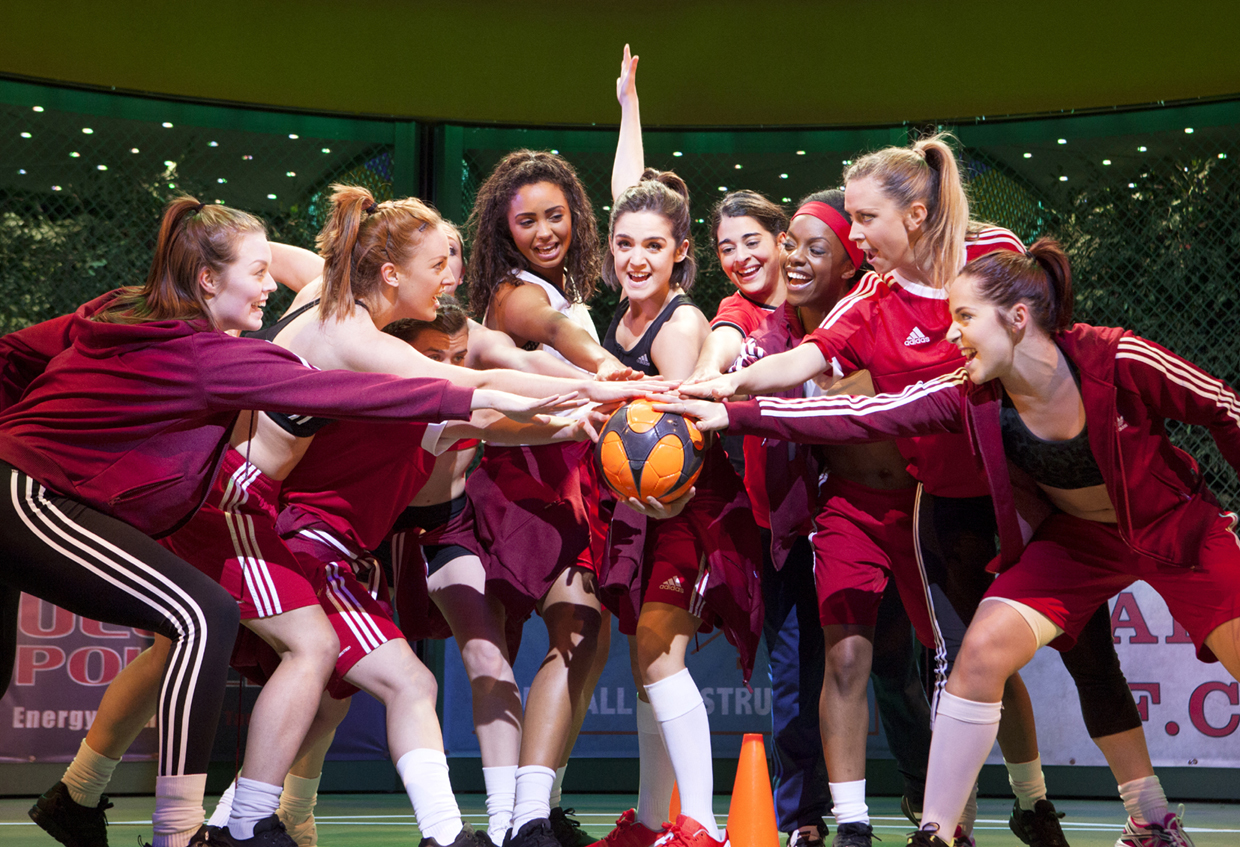 But, agreeably, more is made - most of it comedic - of the story's Asian-ness (if I can put if that way); the social strata of British Asian society is nicely parlayed in the one-upmanship between Pinky's and Teetu's parents (most notably when the Bhamra house is lit up like a Christmas tree in celebration of the wedding), the elderly auntie-jis form a sort of Greek Chorus as they comment on events with withering asides, and Pinky's sassy Hinglish is a particular delight.
Goodall fluently blends pop and traditional Asian sounds, and heritage singers Shahid Khan and Rekha Sawhney perform some haunting traditional songs. "UB2" - Southall's postcode – is a paean to London's multiculturalism and sets the evening's exuberant tone, Sophie-Louise Dann as Jules's mum Paula sings "There She Goes", the highlight of the otherwise unmemorable solos (making up for her much-too-broadly-written character), ensembles including "Just a Game" and "Glorious" are energetic and catchy, and the Bollywood set-pieces are simply wonderful. Aletta Collins's choreography of the football scenes (pictured above) is nicely inventive and the eight-piece band under Andy Rapps is kicking (sorry).
Chadha, who also directs, could chop 20 minutes of a show lasting nearly three hours without losing anything vital and the David Beckham dream sequence feels awkward (although there's a fantastic visual gag about his wife, Victoria, aka Posh Spice in the final scene) - but Dew is utterly enchanting in the lead role and this is a feelgood show for summer.
Bend It Like Beckham The Musical is at Phoenix Theatre, London WC2 until 24 October
Goodall fluently blends pop and traditional Asian sounds
rating
Share this article