theartsdesk in Tuscany: Musical landscapes |

reviews, news & interviews
theartsdesk in Tuscany: Musical landscapes
theartsdesk in Tuscany: Musical landscapes
Encounters of the classical kind in Tuscany's loveliest garden
The estate of La Foce is the nerve centre of Incontri in Terra di Siena
"Treeless and shrubless but for some tufts of broom, these corrugated ridges formed a lunar landscape, pale and inhuman." Lushly green and densely planted, today the view out over Tuscany's Val d'Orcia is unrecognisable as the blasted landscape first witnessed by author Iris Origo in 1923.
From a barren wilderness, the valley was transformed by Origo and her husband into a thriving farm, crowned by one of Italy's loveliest landscaped gardens, where now, some 80 years later, Origo's children and grandchildren continue the family legacy. But while Iris and husband Antonio brought water, life and education to the valley, their children now bring music and art.
Since 1989, the Origo's villa, La Foce, has formed the hub of Incontri in Terra di Siena – a chamber music festival founded by Iris's grandson, cellist Antonio Lysy. Over its short history Incontri has hosted artists including Thomas Adès, The Tallis Scholars, Steven Isserlis and Pascal Rogé, but these international names are only the gloss on what was initially, and still remains, essentially a family affair, as Iris's daughter Benedetta explains.
2015's opening weekend combined a recital by Ian Bostridge with the culmination of John Eliot Gardiner's annual Accademia Monteverdiana
"At the beginning it was just a group of Antonio's friends from the Menuhin School; they would come and stay for several weeks during the summer, rehearsing chamber music and then performing it for the public." As the young musicians grew up the festival crystallised, becoming, according to Antonio himself, "a kind of retreat for musicians to get together with their families and concentrate on the kind of music they really wanted to play and the people they really wanted to play it with". Word spread among local audiences, and now, almost 30 years later, Incontri has grown into a serious concern, with concerts across the region – an annual fixture in the classical calendar.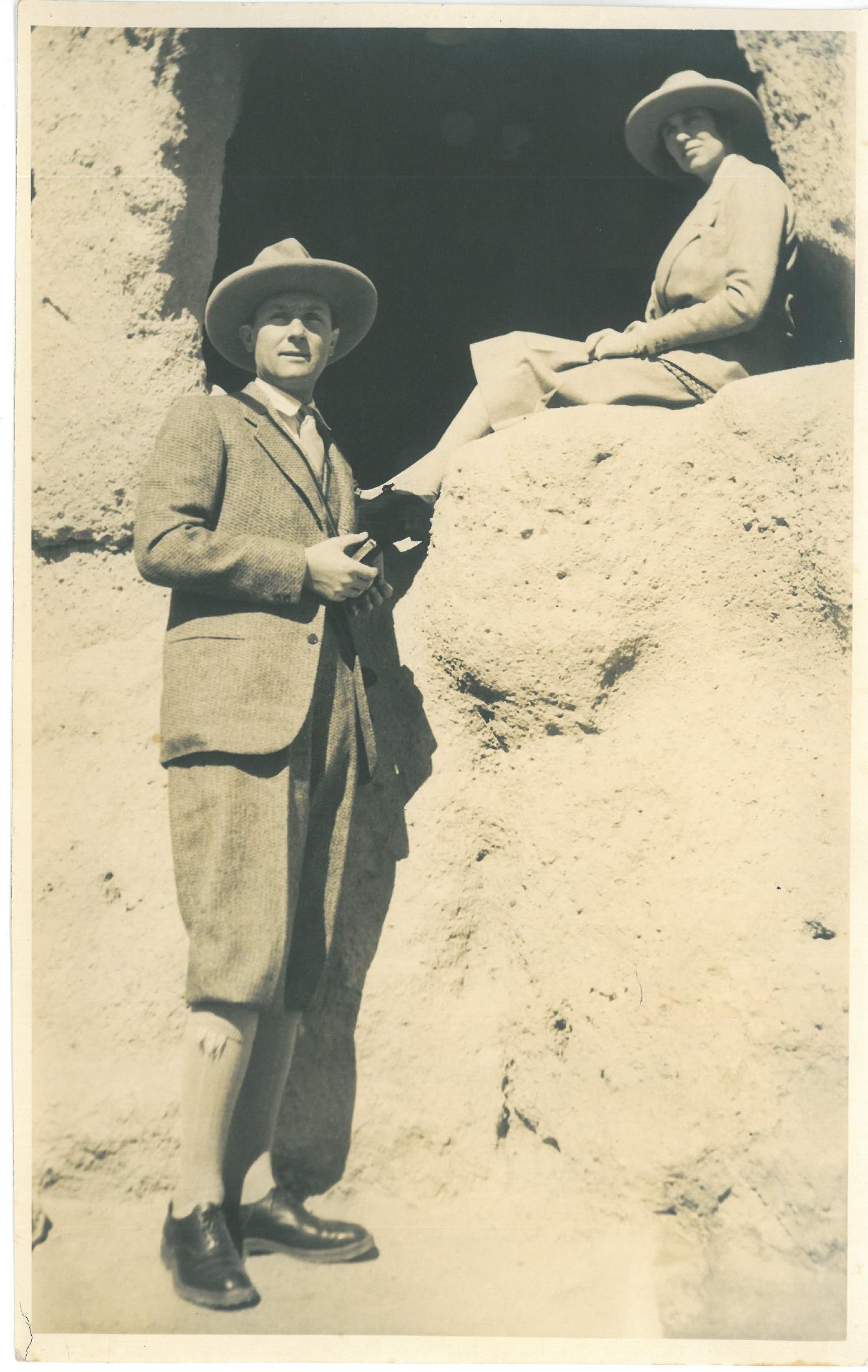 Music has always been a part of life at La Foce, albeit more modestly. Anglo-American author Origo's biography (Origo pictured right with husband Antonio) and her own memoirs are punctuated with frequent trips to concerts and the opera, while her husband's interest was fostered by a mother who had such a good voice that she longed to run away and become a singer (an ambition she never quite summoned the courage to fulfil). Benedetta remembers her mother's English friend who would regularly come and stay. "In the evening they would play four-hand piano arrangements; I still have all her transcriptions of Mozart and Beethoven – quartets, orchestral pieces. It was very fashionable at the time, and almost the only way of hearing music in the home."
Nowadays, music-making at La Foce is rather more ambitious in scope. 2015's opening weekend combined a recital of Schubert's Winterreise by Ian Bostridge and Julius Drake with the culmination of John Eliot Gardiner's annual Accademia Monteverdiana – a performance of Monteverdi madrigals by ten young soloists who had spent the previous week in intensive workshops and masterclasses with Gardiner himself.
Framed in the jewel-box interior of nearby Sarteano's Teatro degli Arrischianti (pictured below), Gardiner and his singers performed Monteverdi's music in a building scarcely younger than the works themselves. Originally built in 1680 (thought substantially reworked in the 19th century), the theatre is just one example of many across Tuscany funded and built by local academies in the 18th century – the work of local doctors, lawyers and other professionals all keen to see culture extend beyond the towns and cities. The friction between space, repertoire, performers and audience is amplified by the theatre's tiny scale. Seating just 150, most of those in miniature boxes rising high above the stage, there's a particular energy, a charge, to a venue that frames its performances quite so intimately.
Handpicked by Gardiner himself, these singers are the next generation of soloists, and English audiences will have the chance to hear many of them take roles in the Proms performance of Monteverdi's L'Orfeo later this month. As individuals they are already impressive, but collectively – working as a musical unit to perform a sequence of Monteverdi madrigals – they are a phenomenon. A blend of individual characterisation and collective unanimity, these performances were death-or-glory urgent, charged with the same intensity of emotion (and yes, a healthy dose of ambition too) with which they were written. Never have the closing sighs and groans ("Ohimè") been so vividly delivered, nor the breezes of "Zefiro torna" played more charmingly. The Accademia has an ongoing relationship with the festival, and future years promise more and similar projects.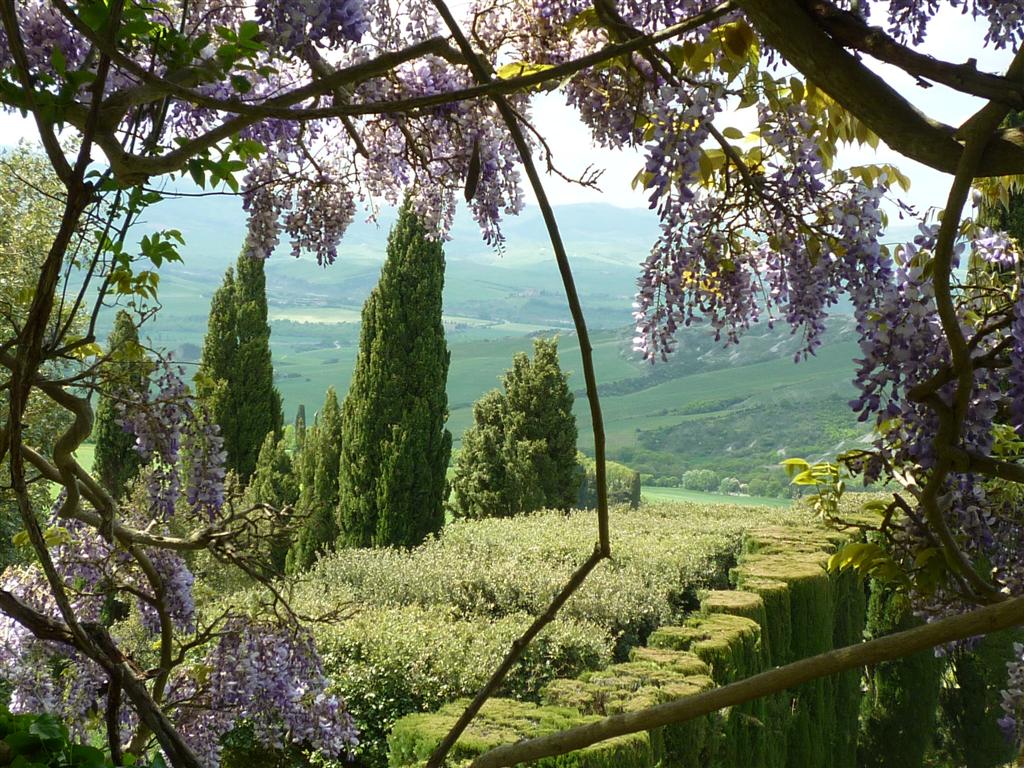 It's hard to imagine Schubert's bleak winter journey of a song-cycle, Winterreise, performed in a less likely environment. Visiting the glorious gardens of La Foce itself that morning (pictured right, open to the public from March to November) – designed as a harmonious meeting of Italian formality and organic English landscaping – the smell of lemon trees and wisteria alleys and the warmth penetrating the dappled, Hopkins-like shade couldn't have been further from the chilly wanderings of Schubert's narrator. But Ian Bostridge – a festival regular – and Julius Drake startled their audience from warmth and comfort to real brutality.
The English tenor's performance of this cycle has undertaken its own journey over the past decade, from somewhere elegant and spare to a place of real violence – at times barely sung, and all the more unsettling for it. Drake's lean accompaniment supported a singer who eschewed the traditional dramatic arc in favour of slapping us straight into madness and despair, sustaining this pitch of intensity throughout, before retreating to an even more unnerving rational bitterness for "Der Leiermann". Emerging out onto the cobbled square of Perugian town Città della Pieve afterwards there was a different quality to the audience chatter, a sober, contemplative undertow startling after barely an hour of music.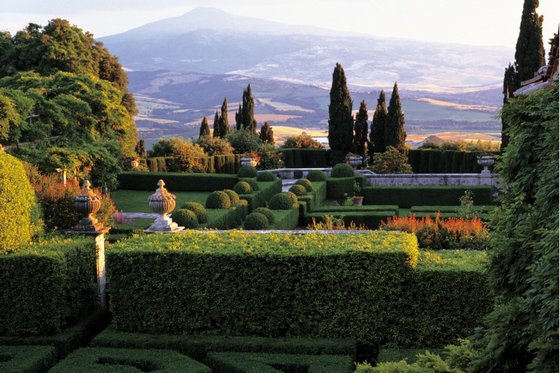 Incontri is a festival embedded not just in the landscape and towns of Tuscany but also its history. The "encounters" staged here between musicians from across the world and the local community take on particular resonance when considered in terms of the history of the region and the Origo family themselves. During the Second World War Iris and her husband refused to abandon La Foce and the social project they had undertaken there. In choosing such an impoverished area and such an unlikely setting for their farm, they had committed themselves absolutely to its betterment – a commitment taken to its absolute extreme during the years of German occupation. While Antonio was forced to enter into blackshirted public life, privately he and Iris did all they could in support of the resistance, housing hundreds of refugee children, escaped POWs and Jewish refugees on the estate and helping many more with food and support. Only when the Germans eventually requisitioned the villa did the family depart, taking all their charges with them. It's a story vividly told in Origo's war diary, published as War in Val d'Orcia, and one that anchors both family and festival irrevocably in this place.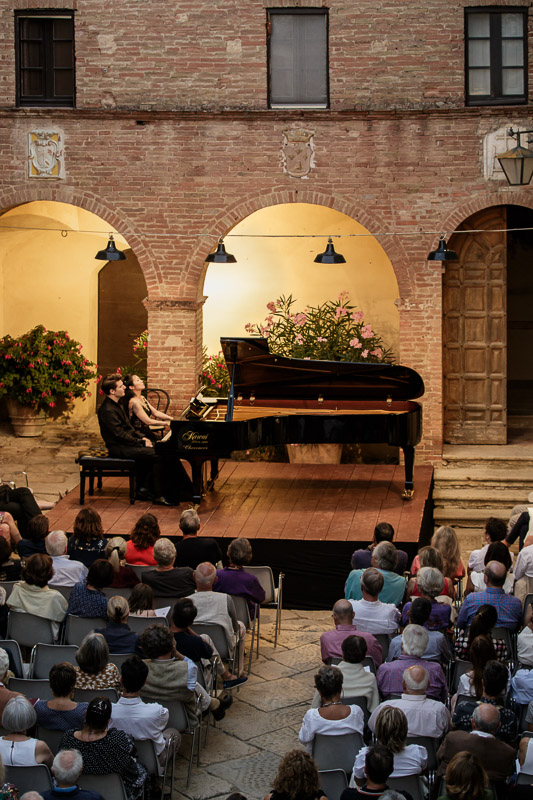 Although Incontri is a moveable feast, varying in length each year from one week to two, and roaming between different venues right across the region, ranging from the galleried loveliness of Pienza's Palazzo Piccolomini (once home to Pope Pius II) to the many local churches, there are some constants. Most striking among these is the Castellucio – the medieval castle perched up on a ridge up above La Foce. Framed in red-brown walls, the castle's central courtyard (pictured right) offers a natural concert space – outdoors, but protected from wind and weather. On a summer evening birds and crickets duet with musicians in performances absolutely embedded in Val D'Orcia's history and environment. It's a venue, however, that's under threat, as Benedetta explains. "We are, as an American friend rather wonderfully puts it, 'heavily over real-estated'. If we want to continue maintaining and restoring this place then we have to sell something off, and that something is the Castellucio."
But the family have a hope, "a dream" Benedetta calls it, of gathering enough backers to create a foundation capable of buying the Castellucio and transforming it into a cultural centre that can amplify and extend the festival's increasingly wide artistic remit. It's an ambitious plan, but one that could secure the festival's future beyond the family who have shaped and nurtured it up to this point. It would be the natural conclusion to Iris and Antonio's project – the final step in a social and cultural mission that has transformed a once-barren valley into one fertile with life and creativity.
Discover more about La Foce and Incontri in Terra di Siena on the festival website