10 Questions for Eno Williams of Ibibio Sound Machine |

reviews, news & interviews
10 Questions for Eno Williams of Ibibio Sound Machine
10 Questions for Eno Williams of Ibibio Sound Machine
British-Nigerian singer and lyricist discusses blending highlife and Western music into a global sound
Wednesday, 05 August 2015
Eno Williams: serious about uplifting music
Eno Williams is lead singer and composer of the band Ibibio Sound Machine, an eclectic fusion in which contemporary dance and synth are laid over classic Nigerian highlife rhythm and vocals. The full line-up consists of eight musicians working with a range of influences, including Brazilian percussionist Anselmo Netto, Ghanaian guitarist Alfred Bannerman, and producer and saxophonist Max Grunhard.
The band's debut album,
Ibibio Sound Machine
, was released on the West African specialist label Soundway, to widespread acclaim last year, and they are already busy performing across the festival circuit.
Born in London, Williams grew up in the Ibibio region of south-eastern Nigeria, a mainly Christian culture where she got to know not only highlife, but also Nigerian gospel music, and many varieties of African and Western pop. Many of her lyrics are in the Ibibio language, telling traditional tales with an enticing blend of morality and humour. She spoke to me during preparations for the band's performance at this year's Wilderness Festival.
MATTHEW WRIGHT: The band's sound is a pretty exhilarating mix of highlife from the 1970s and 80s, with contemporary dance and synth overlaid. Where did the idea for this combination come from?
ENO WILLIAMS: The lyrics are based on the Ibibio language from south-east Nigeria, and on stories I was told growing up in Africa. I'd been toying with the idea of doing something with some of the stories, and I was singing some of the melodies with Max [Grunhard], one of the producers. He commented that the language is really melodious, and said we should do something with them.
We kept adding things, and came up with this glitter of sounds combined with the African lyrics. We thought it was nice doing something unique
You've got a large and experienced band, including several producers, who could all take the music in different directions. How much collaboration is there in the composition?
We decided to put the mix of African lyrics to modern sounds, then Alfred Bannerman, a highlife maestro, came together and put his take on the sound, and Brazilian percussionist Anselmo Netto contributed, and it very much became a studio project. We kept adding things, and came up with this glitter of sounds combined with the African lyrics. We thought it was nice doing something unique, something different that hasn't been done before.
We've got lots of different influences in the band. Growing up, I was listening to everyone from Angélique Kidjo to James Brown and the Beatles... The influences on my part were just vast. For the other members of the band, there's punk rock, Talking Heads, jazz, and funk. Trying to mix the West with Africa is how it came about. Being in London helped to move things along nicely, because it's such a multicultural place. There are Australians, English, French, and Brazilians all involved.
The lyrical content is very much my idea. The collaboration was hands-on. Everyone has contributed. The sounds are tapestries that have been added to by many different people.
You've said elsewhere that the Ibibio language was a starting point for the band. Why was it important to use Ibibio? How much is there?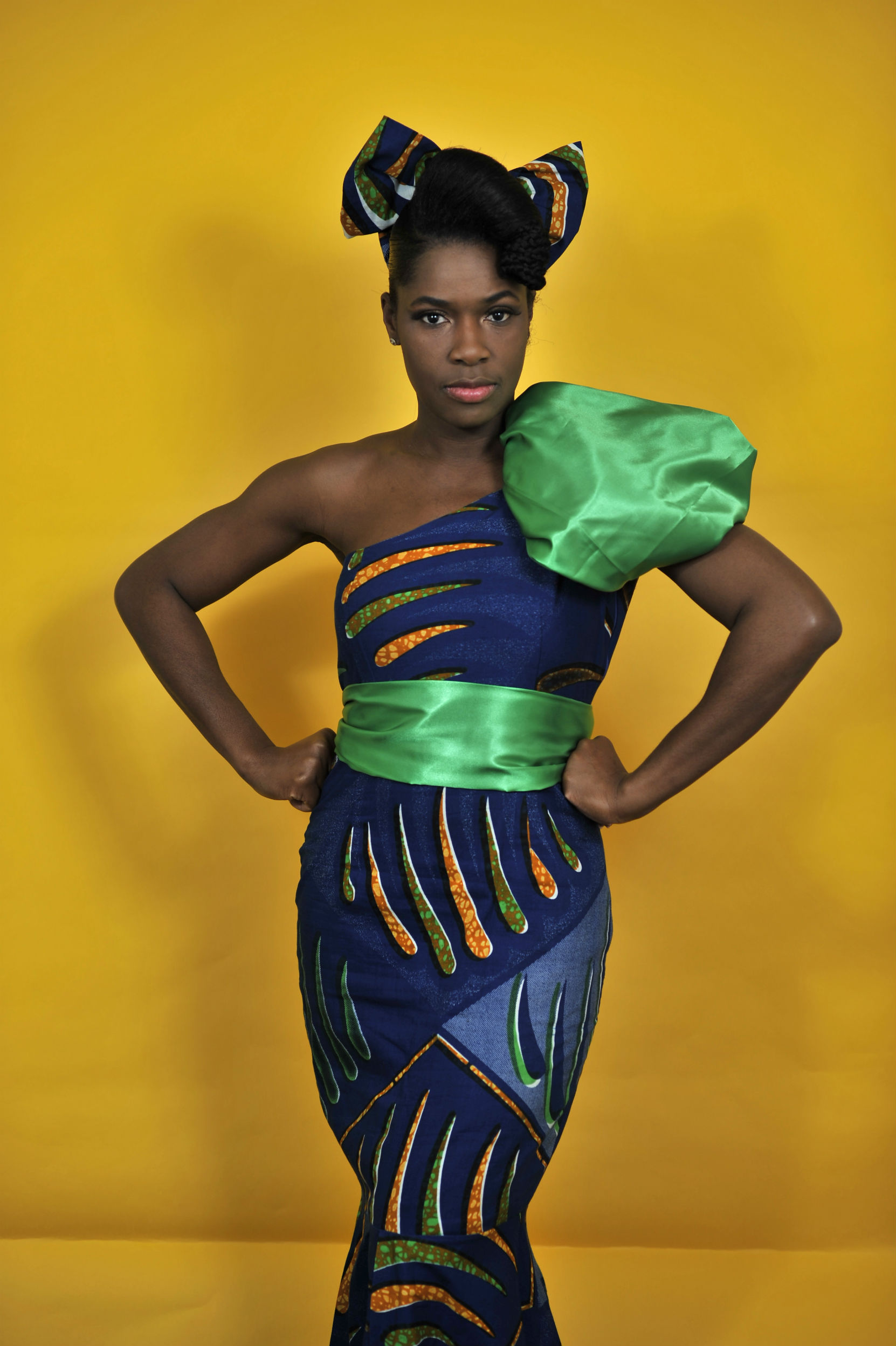 We do have transcripts on website, the meaning of all the songs. When we perform, we do a little background summary. The stories are told in Ibibio, and the language is very rhythmic, and lends itself to music, so it's more authentic, more organic, to keep it the original.
You reference Ibibio folk tales in the songs. Can you give us an example of a tale and how it's used on a song?
There are some funny stories, some moral, and some that are just passed down. For example we have the story of the prodigal son, that was one that stayed with me. It's about a son who wanted to live the good life, he had a rich father, he wanted to get his inheritance before his father passed away. He goes away, leads a rock'n'roll lifestyle, and squandered all his inheritance. Then he wonders what does he do, does he just disintegrate or does he go back home? Then he goes back home and he's embraced by his father, and that shows the strong love that a parent always has for a child regardless. And that's how God loves us as well. The Bible story I discovered later in life, but this is the version I learnt first.
Then we have the funny story of the talking fish. A little girl goes to the river to get some water, she's singing to herself, then she meets a talking fish. She never knew fish could talk. It becomes an situation of amazement, and the whole village comes to look. It's a story about never making superficial judgements, and always taking a scene afresh, on its merits.
There was the story of the cracked-back tortoise, of how the tortoise got his backed cracked by a cunning and tricky gang, who ganged up on him to tell him he can't have his cake and eat it. Singing the lyrics, they're funny at the time, and they mean a lot to me, but we do have 12 other songs.
Did the story of the Prodigal Son come from missionary teaching or was it also an original Ibibio tale?
I thought it would be original to infuse the faith aspect, the message of hope, with uplifting music that makes people smile
It's a bit of both. I knew it as a folk tale long before I heard it in Sunday School. It would have been a missionary story told to people before they could read the Bible, then was passed down and stayed with people as a moral, religious and cultural tale. It's one of the stories that stays with people. It gets told all the time.
Though a large part of your sound is based in Nigeria, there are Brazilian and other international sounds in the mix. How do you describe your cultural identity? Are you the first generation of a global sound?
It's more of a global sound. There are musicians who play African music traditionally without a western influence: we play music of an African heritage, infused with other sounds from around the world. Not a world music sound, but a global sound that people can identify with. Even if you don't understand the language, the music itself gets to you, moves you, is uplifting. The idea was to keep it new and unique and fresh. We could have stayed with African music, but the world is getting so much smaller, and music is a universal language, so we really got into the vibe of creating the first generation of a global sound.
Is the Ibibio culture purely a personal inclusion? Are you trying to create a voice for Ibibio culture in the public sphere as well?
It's just music, it just happens to be a sound that people haven't heard before. We're using something that's always been around to bring awareness of a different kind of music.
Ibibio culture is Christian, and there's a spiritual on your album, as well as songs like Prodigal Son that presumably have a religious foundation. How important is Christianity for the music?
For me, faith is a big thing. I grew up in a gospel background with gospel music. For the song-writing and lyrics, I thought it would be original to infuse the faith aspect, the message of hope, with uplifting music that makes people smile. I hope to share an uplifting, positive message of hope. Music has a way of passing on a message without too imposing.
You're playing live at festivals across the UK and some overseas. Does the reaction of live crowds vary, according to different locations, and how much people know of the background and heritage?
To be honest I wouldn't say it varies that much, there's always the same vibe and same energy across the festivals. The minute the music starts people ride with music, the sound, the energy. There are one or two where the energy is perhaps higher, but not in a significant way. In terms of the songs, there are certain songs that lift audiences more. Some people connect with the laid-back highlife songs more, while for others, it's "Let's Dance" or even "Prodigal Son". We have a new song about a king dancing with careless abandon, and people wonder if it's joy, a spirit, or sheer madness. Sometimes it's the spiritual aspect of music that people catch onto. Getting the audience involved is important.

Have you performed in Nigeria? What do Ibibio audiences make of your adaptation of their stories?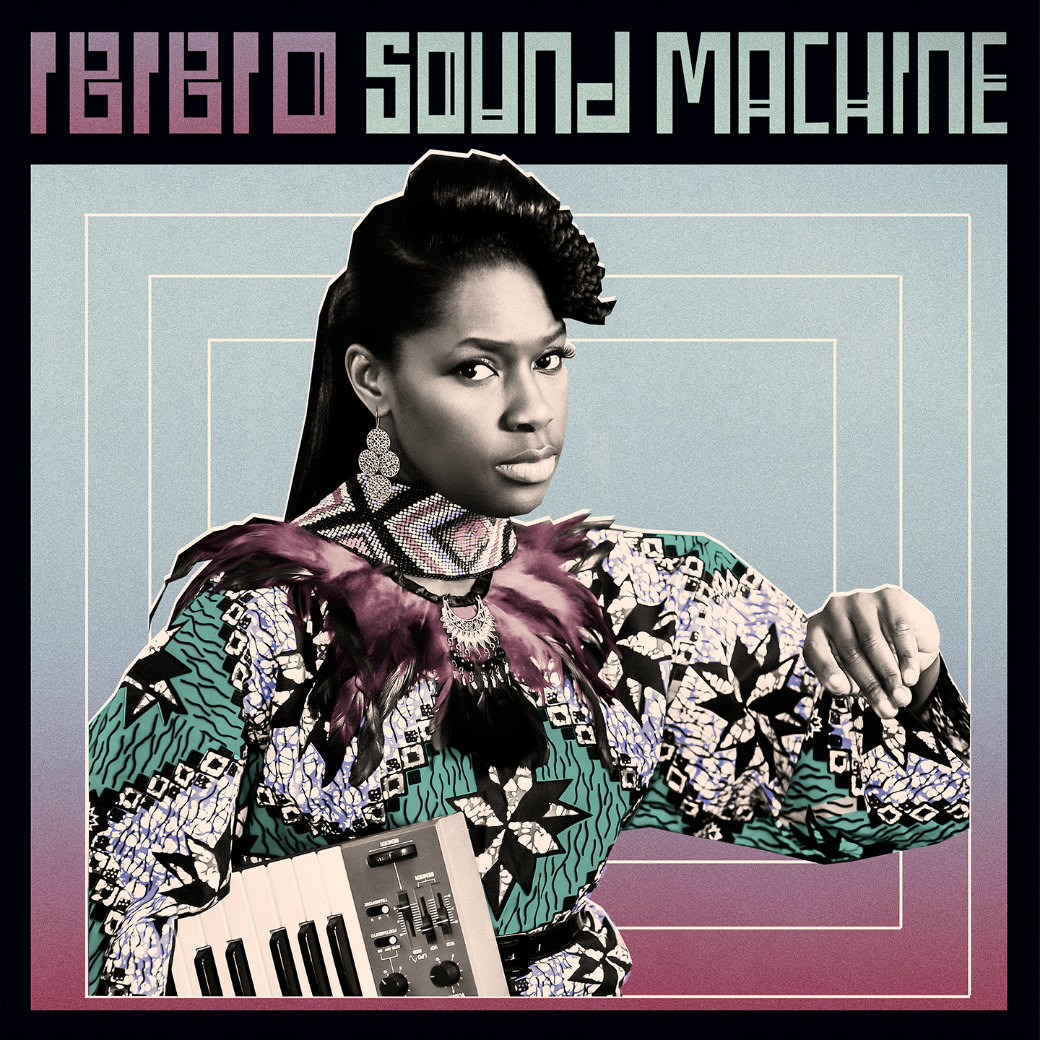 Not yet in Nigeria, but we did Citadel [Festival in Victoria Park, London] and there was a group of Ibibio-speaking people there, and they were completely blown away. They'd never heard anything like that – music that they actually relate with, they were going bonkers. We're looking to going back to Nigeria in the near future, and I'm looking forward to that.
Will Ibibio continue to feature as strongly on your next recordings?
At the moment I can't say too much. We're writing new material. This formula has worked so we're improving what we've done and hoping to take it to the next level. I feel like the music and the language union is what's made the sound. We might have some English to give people a different background to what I'm singing.
You look very serious on the album cover (pictured above), but the music is exuberant and completely about, as your songs say, "Got To Move", and "Let's Dance".
I think with artwork it comes down to a lot of creative brains. They're looking for a strong presence and a strong personality. It kind of looks cool. It's serious music but there's a fun side to it, and some of it's laid-back, too. There are different layers, and the amlbum cover is just one layer. This weekend we talked to some people in the audience who thought the show was all electronic, but our live show starts with just vocal acoustic and synth, and they were wondering where it's going. The different layers keep things interesting.
Overleaf: watch Ibibio Sound Machine perform Let's Dance on Later... With Jools Holland
We really got into the vibe of creating the first generation of a global sound
Explore topics
Share this article