theartsdesk on Vinyl: Volume 9 - Queen, On-U Sound and more |

reviews, news & interviews
theartsdesk on Vinyl: Volume 9 - Queen, On-U Sound and more
theartsdesk on Vinyl: Volume 9 - Queen, On-U Sound and more
From mainstream reissues to deeply underground curiosities, all vinyl life is here
Friday, 18 September 2015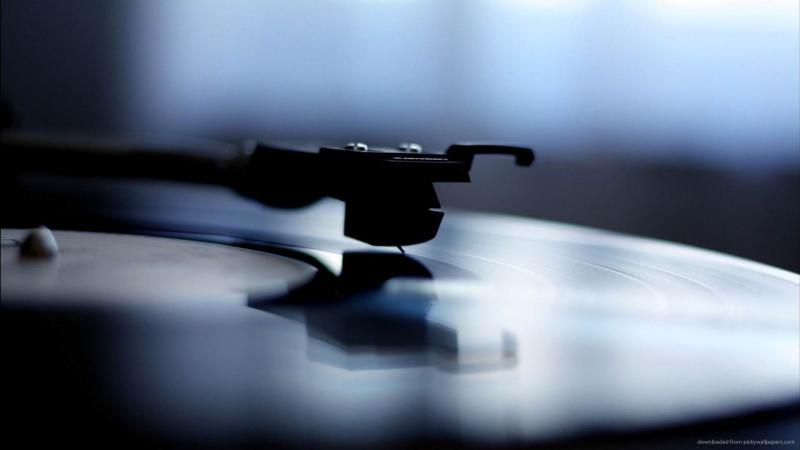 Music in the round
The New York Times recently wrote that, "For the music business over all, vinyl is still a niche product, if an increasingly substantial one." How substantial is slowly becoming clear with dramatic rises in vinyl consumption over the last year. The biggest pressing plant in Europe, in the Czech village of Lodenice, last year produced 14.5 million records, while across the US during the same period 13 million were sold, with around 50% of the buyers under 35.
It is, of course, a drop in the ocean compared to vinyl's glory days but, with predictions of a rise in consumption of up to 50% over the next year, and vinyl bars and clubs popping up all over the place, it's a significant rise.
Pressing plants are struggling to keep up with the demand, although more and more old machines are being discovered and renovated, especially in the US. The backlog caused by such delays is the reason vinyl versions of albums sometimes appear a month or two after the download. At theartsdesk on Vinyl we subscribe to the notion that downloads are usable and functional but vinyl is the treat. We will, then, review vinyl versions however long they appear after the virtual editions. Right now the future of vinyl looks peachy, and the selection below shows the huge range of what's on offer.
Queen The Studio Collection (Virgin EMI)
Queen always were excessive, as is eternally encapsulated by their master-showman singer, Freddie Mercury. Thus, when it comes to reissuing their entire back catalogue on vinyl, trust them to be more over-the-top than anyone. To start with, not only are they re-releasing their 15 studio albums, they're also issuing a record deck created with high-end turntable manufacturers Rega (hand-built RB101 tone arm, low vibration 24 volt motor, etc). The vinyl itself is a distinct cut above the usual, mastered by globally renowned sonic engineer Bob Ludwig and cut by Abbey Road's Miles Showell. The latter has perfected a method whereby the source file and cutting lathe run at half speed, ensuring extra-accurate reproduction. The team behind all this intended to take everything straight from original analogue, to avoid the usual issues with trebly, weak transfers from digital, but they found some of the masters compromised and in need of restoration. Thus, instead, new masters were created with 24 bit samples at a rate of 96 Hz. I don't know what that last bit means either, but these albums have the heaviest, richest sound I've heard on a major label box-set release in recent memory. For said box-set, there's also a 108 page 12" x 12" book of photos, anecdotes and album introductions, and each record comes on different coloured vinyl. Queen II arrives on two discs, each with an etching on its reverse, while the final albums, Innuendo and Made in Heaven, originally intended for CD release and squeezed onto single albums, have now spread over four sides of vinyl. Sold individually, the albums come on the usual 180 gram black plastic. After all that, what about the music? Well, some of it's magnificent, some of it's silly, and some it's magnificently silly. Queen were dealt a rough hand by post-punk taste-arbiters. Their melodrama, bombastic musicianship, and epic flights of fancy just didn't fit in with the zeitgeist. Heard again in 2015, there's some wild stuff to be discovered here, as well as hardy perennials everyone knows, songs that will be played for as long as humans enjoy pop music.
Various Trevor Jackson presents Science Fiction Dancehall Classics (On-U Sound)
In 2015, electronic dance music weirdness is at our fingertips at the press of a laptop key. This was not the case in the 1980s. Back then one of the only reliable sources was the producer Adrian Sherwood, a ground-breaking creator of compulsive, vibed up oddness. This is something the producer-designer-DJ-maverick Trevor Jackson clearly understands as he draws together a three disc set that captures, mastered in all its bass-throbbing glory, On-U Sound's peak time experimentalism. Science Fiction Dancehall Classics is rooted in pulsing dub, but it's attached to all manner of deranged, exciting effects and clattering industrial attack, featuring the likes of Tackhead, Dub Syndicate, Neneh Cherry, Shara Nelson and African Headcharge alongside completely forgotten outfits, such as the PiL-like mentalism of the Chicken Granny. This release superbly represents a moment when the abrasive jazz-punk attitude of groups such as The Slits and The Pop Group collided with dub, hip hop, Afro-tribalism and a kind of proto-techno, pre-empting the most important music of the next two decades.
Rim Rim Arrives (BBE)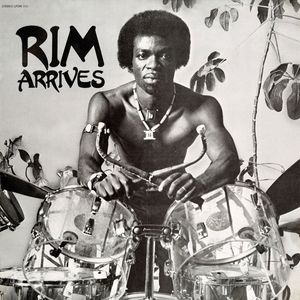 BBE stands for Barely Breaking Even and, despite completely ignoring mainstream commercial concerns, the label makes a living through being the astute disco crate-digger's dream. Take Rim Arrives, for example. It's a re-release of an album by Joan Armatrading's Ghanian percussionist, cut in San Francisco in 1977. Rim is "Rim" Kwaku Obeng, who travelled from continent to continent - and even suffered street-living homelessness - in his pursuit of a musical career. He may never have made the A-league but this utterly obscure album, which arrives coupled with a 12" from 1980, "International Funk", as well as extensive sleeve notes telling Rim's story, is a vibrant amalgam of Seventies club groove and Fela Kuti-style Afro-jive. The 12" is an especially 21st Century dancefloor-friendly tune.
Steve Wilson Transience (Kscope) + Steve Hackett Wolflight (InsideOut)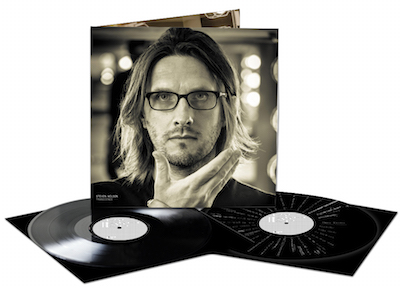 One of the areas that vinyl thrived commercially through the lean years, long before the current boom, is progressive rock. The blokes who like prog – and they nearly all are blokes – also tend to be hi-fi buffs with impeccably archived record collections. Theirs is a seldom reported scene. Mostly middle aged, they've propped up under-the-radar careers for outfits such as Marillion, Dream Theater and all manner of Yes offshoots. Porcupine Tree were another such band but their Hemel Hempstead-based multi-instrumentalist leader Steve Wilson has, in recent years, focused on a Grammy-nominated solo career. Transience is a vinyl-only collection
that includes rarities such as early singles and a new version of Porcupine Tree's "Lazarus", presented in a gatefold sleeve over two discs, the fourth side of which is covered in an etching of Wilson's hand-written lyrics to the song "Happy Returns". The label, Kscope, even promotes itself as offering "post-progressive sounds". I have no stomach for prog but Wilson's material veers close to palatable, featuring poppy songwriting and electronic interludes, all nearer Pink Floyd than Gentle Giant. Genesis guitarist Steve Hackett, however, offers much more what I think of as prog, a double album suite of songs, each illustrated by an image on the inner sleeve. His virtuoso guitar work wanders about gothic new age synths and baroque orchestration but, despite being richly recorded, it's definitely not my cuppa. That said, the notion of this geeky micro-scene pootling along unconcerned with the rest of the music biz has a certain appeal.
Emika Drei Remixes (Emika)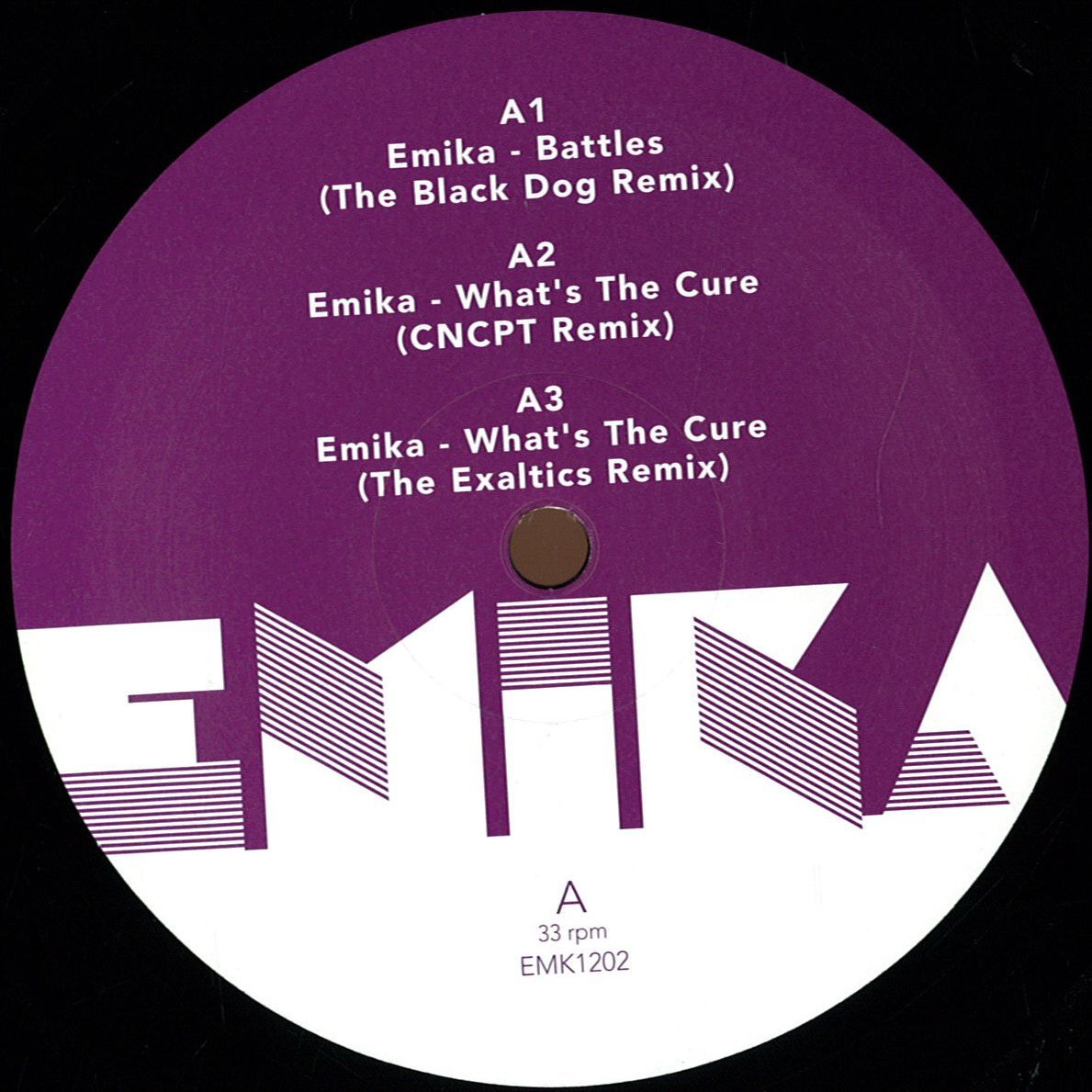 Emika is one of electronica's more fascinating women yet, unlike equally talented peers such as Grimes or Gazelle Twin, her profile has not risen dramatically since she first appeared on Ninja Tune half a decade ago. In an alternate universe this year's Drei album, her fourth, drew critical applause and wide success, appreciated for maintaining her usual balance of classic electro-pop, catchy song-writing and futuristic production. Maybe, back in our reality, this remix EP will boost things. Highlights of the six-tracker include a whispy, ethereal Emika & Borai remake of "What's The Cure" and a chunky electro version of "Battles" by the Black Dog, but the whole is well worth a listen.
Suede Dog Man Star, 20th Anniversary Live, Royal Albert Hall (Edsel/Demon)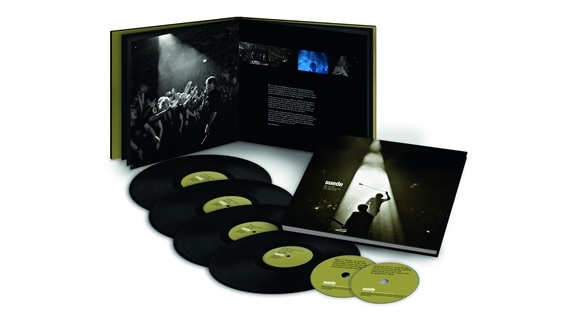 At the end of March last year Suede performed the 1994 album many regard as their masterpiece at the Royal Albert Hall. It was done for the Teenage Cancer Trust, the very same charity (as well as the very same venue) that the band originally reunited for back in 2010, after seven years away. I've always had mixed feeling about Suede, regarding them as a retro irrelevance during the golden years of rave when they first existed, but hindsight has been kinder to them than most of their peers, and this package is extraordinarily opulent. It consists of a book of records, in the way they used to release classical records back in the day, a true collector's item – multiple pages of black'n'white photos, introductions by Anderson and writer Mark Beaumont, four vinyl records and two CDS. And then there's the music, captured lively and raw, replete with strings and horns. It's bootleg messy in places – notably when Anderson hands the mic to the crowd for the acoustic b-side "The Living Dead" – but it also emanates a real sense of occasion, closing with an explosive greatest hits selection. Suede have heavy duty fans, true devotees, and this one's for them.
Thool Tepeu EP Deek
Who is Thool? Could it be genre-mashing London producer Bullion himself, the man behind the Deek label? If it is, it's not typical fare for this 12", recorded in the phattest bass-heavy style, contains three instrumental electronic pieces with varying degrees of dancefloor-friendliness. The title track is Orbital-esque, but smeared in a thuggish low-end funk, while my own favourite is "The Dome", which sits somewhere between pared back Krautrock, electro and Cabaret Voltaire, meanwhile closer "Body Scan" slows things down to a gloopy, blurred Mogadon throb. All very intriguing and more-ish…
Pavement The Secret History Volume 1: 1990-1992 (Domino)
A vinyl excavation into the undergrowth of Pavement's haphazard career. The one true indie band of the grunge era, they weren't aligned with the metal-flavoured bands that broke big, but stayed attached to punk-ish lo-fi in a manner Kurt Cobain could only pine for in his diaries. This double album, full of interviews and info on both inner sleeves, offers as a completist set of extras from the era surrounding the career-defining Slanted and Enchanted album. It should be noted, however, that all these tracks were previously released in 2002 on the Slanted and Enchanted: Luxe & Reduxe set but that was only on CD. Running from rough b-sides cut in original drummer and wild hippy Gary Young's Stockton, California, studio, to Peel Sessions, to a concert taped at the Brixton Academy in the winter of 1992, not too long after the album's release, it's a fittingly rumbustious and messy memento for a band who revelled in both those adjectives.
Various Seth Troxler DJ Kicks (!K7)
Why buy a mix CD when you can buy a selection of the tracks, unmixed on vinyl, and have the CD thrown in for free? Seth Troxler, a US DJ always riding the accessible ground around house and techno, says he did the mix in one take after a day "micro-dosed" and running errands. He adds, "I see this mix as a gay man named Rodney. Or a big black woman named Birtha." The mix is 17 tracks long, housey and not too tough, veering on the jazzy side. The vinyl contains two 12"s, two tunes per side, pressed up loud and spacious for DJs. It veers away from the mix's more outré and ambient material (Sun Ra, DJ Kose, etc), although does include Phil Parnell's quiet piano version of Matthew Herbert's "Suddenly". The rest is jackin' house, vocal cuts from Mood II Swing, K-Alexi Shelby, Urban Soul, Andy Vaz, Vanessa McMillan, Dean Street Crew and Club Artists United.
ALSO WORTHY OF MENTION
Petite Noir La Vie Est Belle/Life Is Beautiful (Double Six): This is a beautifully produced and presented album that clearly has high aspirations. Petite Noir is South African singer-songwriter Yannick Iluga whose music is original yet familiar. The nearest comparative description would be a meeting of prime time Tears For Fears with contemporary solo piano prodigy Benjamin Clementine. For me, it doesn't quite work but I can see it creating waves among those inclined towards Wild Beasts or Dev Hynes.
The Arcs Yours, Dreamily (Nonesuch): Dan Auerbach of the Black Keys hooks up with a new bunch of jamming pals for an outing that's less riff heavy than his day-job but no less fun. There's something filmic about The Arcs, tinted with a dirty Memphis soul sheen, and Auebach appears incapable of writing anything less than golden catchy songs. Hardly a vinyl essential – although it comes with a double 12" poster of two naked women, shot Electric Ladyland-style, tuning into The Arcs - but solidly enjoyable, nonetheless.
Tracer Water For Thirsty Dogs (Odyssey/Rough Trade): Usually theartsdesk on Vinyl is inundated with coloured vinyl but this month only Australian nouveau-grungers Tracer manage it, with a lime green transparent number. For those who wish it was the first half of the 1990s, that Nirvana were still in their prime, this is for you, a perfectly executed, tuneful and passionate pastiche, albeit laced with Seventies heavy rock.
The London Souls Here Come The Girls (Feel/Round Hill): New York trio The London Souls can channel anyone from Mungo Jerry to the Beatles to Deep Purple and write cannily constructed songs, such as the sweet acoustic gem "Hercules", but this one's mostly for the resolutely retro Sixties freak.
Samantha Crain Under Branch & Thorn & Tree (Full Time Hobby): Anyone looking for a fresh source of thoughtful, country-tinged feminine songwriting need look no further. Of Native American heritage, Crain's music, at its best, is injected with the melancholy of the American Midwest's empty spaces of. Comes in gatefold with 12" x 12" lyric sheet.
We welcome any and all vinyl for review. Please hit thomash.green@theartsdesk.com for a postal address. Unless otherwise stated, all albums come with a CD or download code, all 7" and 12" singles do not.
We subscribe to the notion that downloads are usable and functional but vinyl is the treat
Share this article