Music for Misfits: The Story of Indie, BBC Four |

reviews, news & interviews
Music for Misfits: The Story of Indie, BBC Four
Music for Misfits: The Story of Indie, BBC Four
From The Smith's Sundays to the Happy Mondays – the story of the musical outsiders continues
Saturday, 10 October 2015
Shaun Ryder: An x-rated Edward Lear and probable genius
If there was any doubt as to the musical preferences of BBC4's commissioning arm, consider this: the whole history of funk got an hour. Meanwhile, indie music – a niche, artistic movement that somehow ended up drinking champagne while wallowing in its own mess by the mid-Nineties – gets a three-part series. Just thought I'd mention it.
With time on its side, as we began part two, Music for Misfits was up to the Eighties. Following last week's implication that punk was some kind of year zero for privately pressed records (it wasn't), this episode started with the claim that, in the Eighties, modern life was rubbish. While Kajagoogoo's Nick Beggs hopped from foot to foot looking like a braided dandelion, we heard critic Alex Petrides telling us that the only interesting pop music in the mid-Eighties was Madonna and Prince, the rest of it absolute rubbish. Despite being demonstrably wrong, it did capture something of the polarising effect of much of what passed for pop music back then. Enter The Smiths, stage left. With their studied studiousness, they took the charts, if not by storm, then certainly by surprise, making introspective misery cool and leaving glads all over.
I've often struggled with The Smiths. I just don't get the adoration. I like Johnny Marr's guitar playing perfectly well, but Morrissey has always struck me as a thundering arsehole, possessed of quite staggering and thoroughly misplaced confidence. It was then, enlightening to hear James Dean Bradfield (pictured below) give his take on the importance of someone "asking the world to listen, but not necessarily like you", which provided more than a little food for thought. As in the first episode, the talking heads added greatly to the whole.
While Morrissey may have not cared who loved him, it's plainly apparent he wanted someone to join him. Robin Guthrie and The Cocteau Twins, on the other hand, operated as if in a vacuum, "we never, ever thought about the audience," he said. The brothers Reid, front gunners for the Jesus and Mary Chain, went one step further, appearing to actively despise theirs, occasionally subjecting them to torrents of abuse during their short, sharp, shock sets. Of course, when you're happily playing in a walled garden, without the need to people please, you have the luxury of time to experiment and aim for the extraordinary.
It was a point the programme was, quite rightly, keen to elaborate on. We saw how Manchester's Factory records took the idea to an extreme, putting complete faith in the artists and building what in-house designer Peter Saville called "a playpen of indulgence – an art project". It was, sadly, an attitude that was to eventually break them, putting into doubt the notion that indie labels ever really troubled the majors, who, in any case, tended to simply buy the opposition. There was the famous fable of New Order's "Blue Monday" 12" (Stephen Morris and Gillian Gilbert pictured below), a single with a sleeve so elaborate and costly, the more they sold, the more money they lost. Forget home taping, commercial success was killing music. Although a tired anecdote, given the context, it proved a hell of a metaphor. If you want to get art, you'd better forget money. It's an idea that was, sadly, drowned out by the awful, cash-cow cacophony of the mid-Nineties.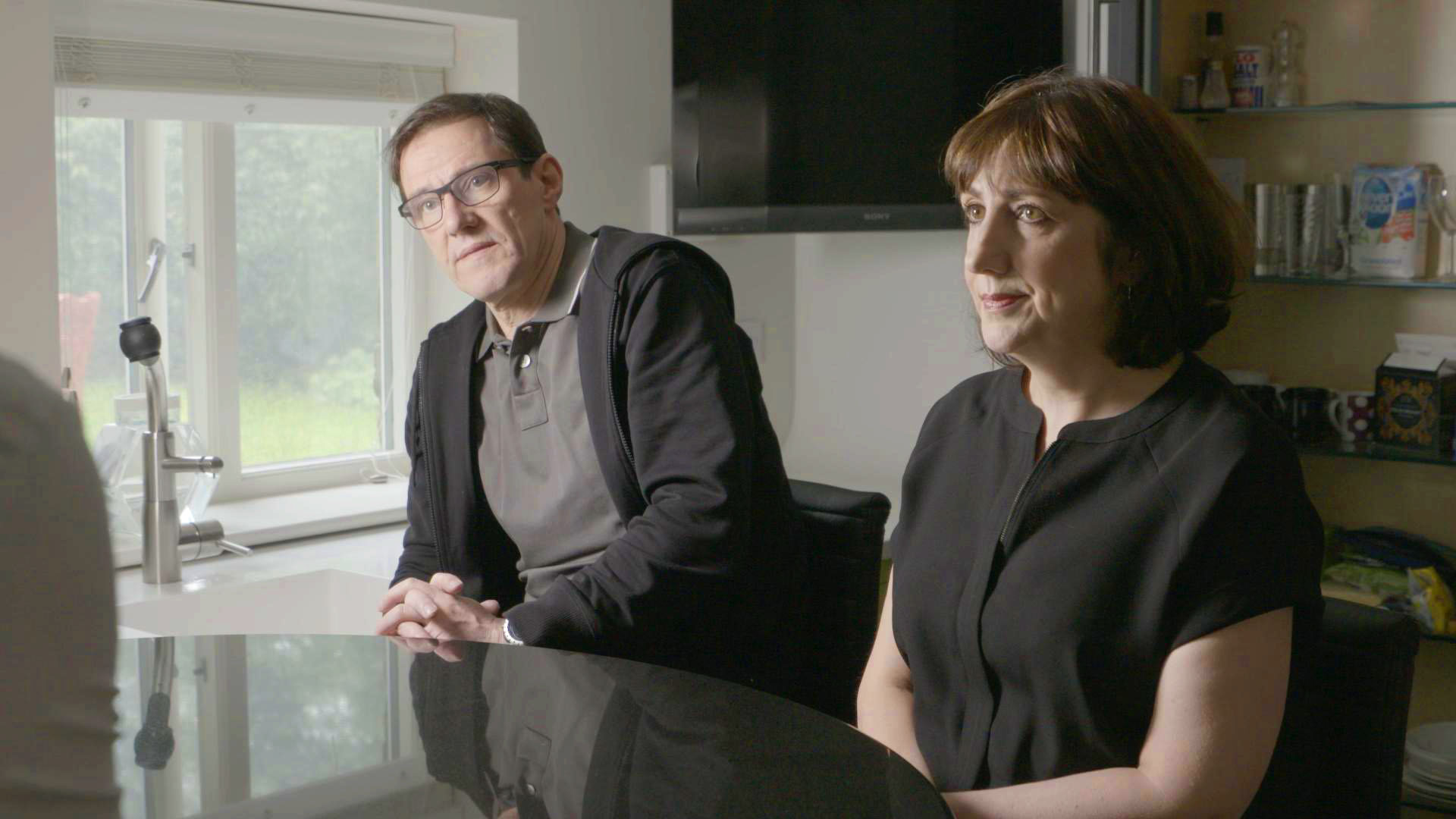 With the C86 jangle disappearing in Doppler effect and delay, we sped towards the end of the decade. Things started to get messy, but this wasn't entirely the fault of the programme – the events it was describing have to take some of the blame. The genius of the KLF's Bill Drummond and Jimmy Cauty strode confidently into the foreground of a picture in which guitars were giving way to the dancefloors on which thousands of teens found repetitive beats and drugs, while losing their inhibitions and temporary control of their jaws. Meanwhile, Stock, Aitken and Waterman topped the indie charts with the sort of pop fodder that this music was supposed to have been a reaction against, and the Stone Roses and Happy Mondays delighted kids with their ramshackle romps through the Top of the Pops studio. Distinctions were blurring, edges burring.
Overall, it's an interesting story and one worth telling, but this felt much like a too-subtle remix of a well-known tune. "Nostalgia is just a form of curation," said Alex Petrides at the top of the show, "you get rid of the crap". On this point he's absolutely right of course and Music for Misfits is no exception. How they intend to sift through the sewer of Britpop, however, is anyone's guess.
It's an interesting story and one worth telling, but this felt much like a too-subtle remix of a well-known tune
rating
Explore topics
Share this article