Downton Abbey – The Last Episode, ITV |

reviews, news & interviews
Downton Abbey – The Last Episode, ITV
Downton Abbey – The Last Episode, ITV
The final episode of the last series... and not quite all is revealed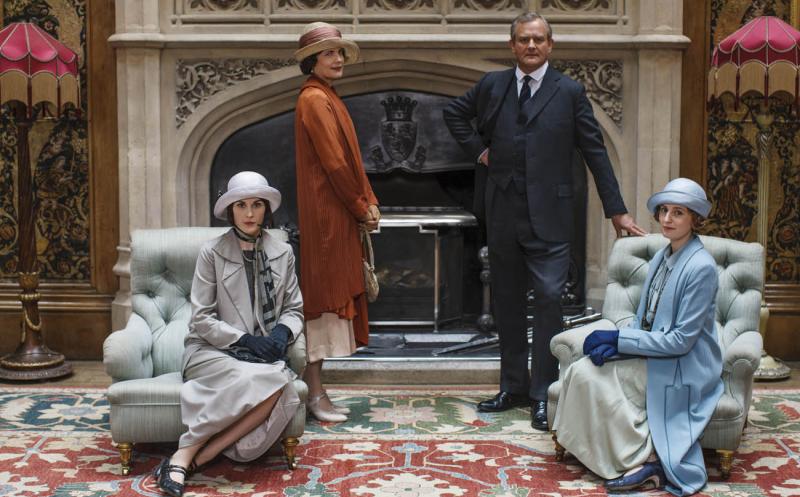 The Crawleys: will we ever see their like again?
They said there'd never be an audience for a period drama about an aristocratic Edwardian family. Six series later, we're bidding adieu to a national (and indeed global) institution, as Julian Fellowes's motley band of ridiculous, ahistorical and frequently exasperating characters potter off into the fading TV sunset. There's still the Christmas special, but – though we might not admit it – we'll miss them.
It was the casting wot dunnit. Some will undoubtedly argue that you can find more plausible characterisations in CBeebies or the new-look Thunderbirds, but despite the non-sequiturs and plot-holes, Downton has given us a batch of performances that are going to linger in the memory as long as anything from Corrie or Minder or Shameless. Take a bow, Jim Carter and Phyllis Logan as Mr and Mrs Carson (how typical of them to soldier on as Mr Carson and Mrs Hughes, so as not to provoke social discomfiture in the household).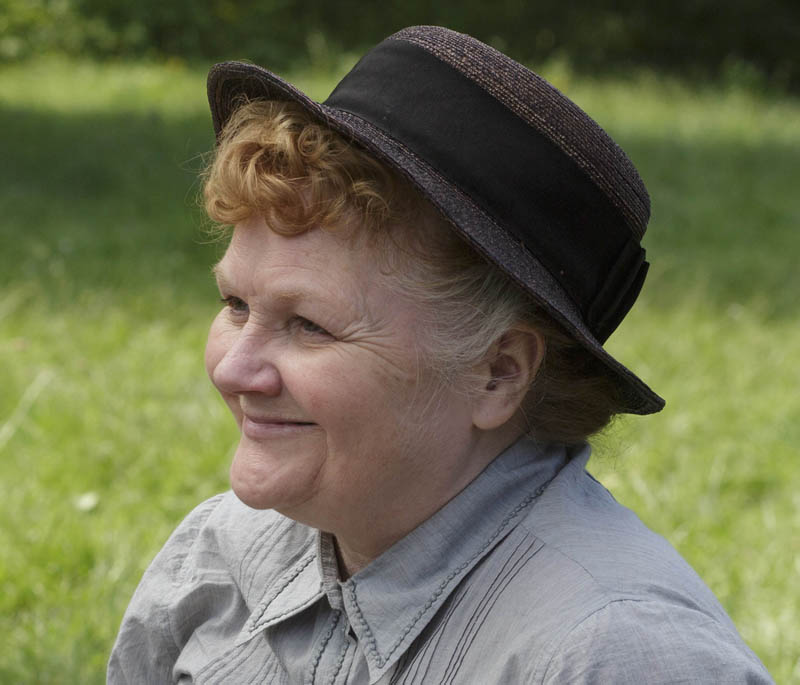 While you're at it, flick out the red carpet for Maggie Smith and Penelope Wilton and their incomparable bickering double-act as the Dowager Countess and Isobel Crawley. In the previous episode, Lord Fellowes had saved up a special moment of icy inspiration for the Countess's visit to the fiancée of one of Lord Merton's vile sons, where she ruthlessly stripped away the younger woman's cynical intention to cast Mrs Crawley as carer to the doddering Merton while making sure she wouldn't get her hands on the family silver. At the same time, it revealed the Dowager's real affection for the bossy, high-minded Crawley.
Joanne Froggatt as Anna Bates has been the acme of determined stoicism in the teeth of failed pregnancies, accusations of murder, having to buy contraceptive contraptions for Lady Mary and the near-death experience of her husband, and tonight we left her at last teetering on the brink of successful motherhood. Down in the Downton kitchens, how legendary was Lesley Nicol as the great Mrs Patmore (pictured above), culinary doyenne and a perpetual fountain of good sense? The woman deserves a special medal for putting up for so long with the bipolar rantings of Daisy (Sophie McShera). In the finale, the Crawleys were given a chance to show some gratitude to Mrs P with a collective photo opportunity, after her joy at opening her new boarding house had been torpedoed by news that she was sheltering an adulterous couple. Moral hazard, it seems, may lurk behind the most innocent-looking hedgerow.
I even began to feel a sort of grudging sympathy for Molesley (Kevin Doyle), the hapless wannabe-butler who has graduated from hand-wringing uselessness to a new calling as local schoolteacher. But can anyone be taken in by Fellowes's 11th-hour attempt to drum up sympathy for the iniquitous Thomas (Robert James-Collier), melodramatically recast from conniving backstabber to unloved social outcast, doomed to wander in an existential wilderness?
The big news about this finale was it was finally time for Lady Mary (Michelle Dockery) to be forced to see herself as she really is, after she'd deliberately blown her sister Edith's chance to marry Bertie Pelham (who'd unexpectedly become Marquess of Hexham). First Tom Branson (Allen Leech) laid into her, Edith called her a bitch, and even the Dowager told her she was "the only woman I know who likes to think herself cold and selfish and grand." Mary was so shocked she suddenly found herself at the altar with racing driver Heny Talbot (Matthew Goode, pictured above), though she still kept addressing him in that bored, drawling monotone that makes her sound like a shopped-out Sloane overdosing on mogadon. And as for Edith and her marital chances... we'll have to wait for Christmas.
Flick out the red carpet for Maggie Smith and Penelope Wilton and their incomparable bickering double-act as the Dowager Countess and Isobel Crawley
rating
Explore topics
Share this article