Albums of 2015: Ruf Dug – Island
Albums of 2015: Ruf Dug – Island
The DJ and producer tops the pops in a year where machines breathed life into music
Thursday, 24 December 2015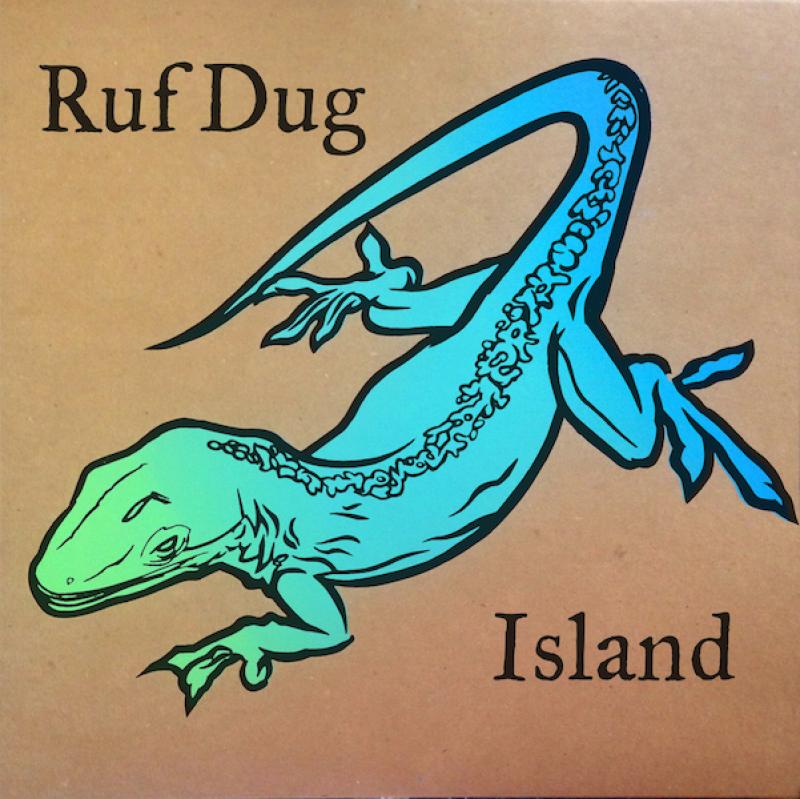 'No one's putting THIS lizard in a box… oh'
2015 was a phenomenal year for new music. As such, choosing just one album seems an arduous if not impossible task. But Christmas is, as we know, a time where arduous tasks are very much the order of the day, as we inconvenience ourselves routinely and with at least the appearance of good grace.
It's been a year where some of the most moving and emotional music has been made using machines. Enigmatic house producer Man Power revealed himself to the world as Brit Geoff Kirkwood with a breathtaking, self-titled debut, while Ukranian producer Vakula (Mikhaylo Vityuk) wowed those who paid attention to his A Voyage to Arcturus album. Old favourites The Orb returned with their best work in an age, while new upstarts Paranoid London's thrilling album won hearts and minds by repeatedly kicking people in the chest and head. Their dark and insular debut is an amazing achievement and if I could have multiple albums of the year, this would be right up there.
The same must be said of Spectres' magnificent event horizon, Dying. This is a guitar band who have managed to define my year like no other. Meanwhile, Panda Bear's glorious explosion of ideas, Panda Bear Meets the Grim Reaper, fused experimental sensibilities with acute melodic understanding, and John Grant made a literate and piercingly funny return with Grey Tickles, Black Pressure.
All of these albums have become part of the furniture since their release, but when it comes to albums of the year ­– much like that bloke out of Highlander – there can be only one. The one in this case is Ruf Dug's Island. Released in June, this record immediately set the pace – and the place – for the summer and well beyond. Without wanting to repeat myself, it's a record that you can lose yourself in completely, an album into which you can dive and swim about a bit. The biggest achievement of Island, though, is that this collection of wildly different songs is brought together with a clever and subtle palette that never overstates, but carefully underlines.
This collection of wildly different songs is brought together with a clever and subtle palette that never overstates, but carefully underlines
rating
Explore topics
Share this article