Dutilleux Centenary, BBC NOW, Rophé, Cardiff |

reviews, news & interviews
Dutilleux Centenary, BBC NOW, Rophé, Cardiff
Dutilleux Centenary, BBC NOW, Rophé, Cardiff
Well planned tribute to a great French composer who bucked the fashion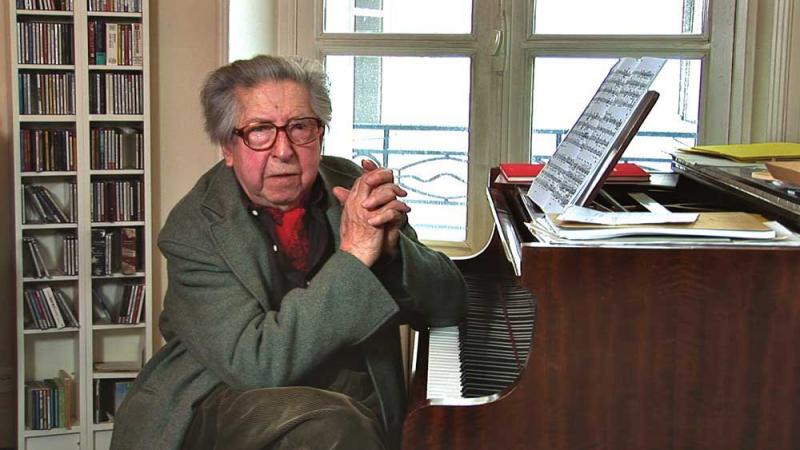 Henri Dutilleux: the best influence is in the soul, not the style
The French composer Henri Dutilleux would have been 100 last Friday if he had lived that long, which in fact he very nearly did; he was 97 when he died in 2013. Five years before that he had been awarded an honorary doctorate at Cardiff University, amid pomp and ceremony and performances of several of his works.
So it made sense that Cardiff, including the university, should have been at the forefront of his centenary celebrations this past week, including a pair of concerts by the BBC National Orchestra of Wales, and a symposium on Dutilleux put on by the university's enterprising School of Music.
For the greater part of his life Dutilleux was an unfashionable composer in the avant-garde circles that for too many decades governed what was and wasn't to be taken seriously by thinking musicians. He was notoriously on poor terms with his younger contemporary Pierre Boulez, an implacable foe of any music that didn't fit in with his vision of recherche musicale.
The best influence is in the soul, not in the styleYet Dutilleux was no backslider, nor did he ever compromise his own idiom in the way that plenty of aspirant avant-gardistes have subsequently found convenient. His music, painstakingly composed often over long periods with much agonised heart-searching, has a deeply impressive consistency of quality and stylistic evolution. It's music that belongs unmistakably to the severe Gallic tradition of Fauré and César Franck, with little trace of Ravelian showiness or the candy-floss elements in so much French music after 1918. I've heard most of his music and can't recall anything that was less than beautifully conceived or immaculately composed; and that goes as much for his very last work, the song cycle Le temps l'horloge, performed in Wednesday's BBC NOW concert in Cardiff's Hoddinott Hall, as for the middle-period Métaboles, in the orchestra's St.David's Hall concert on the actual birthday.
The song cycle, settings of poems by Jean Tardieu, Robert Desnos and Baudelaire for soprano and orchestra, reveals that even in extreme old age Dutilleux, like Elliott Carter before him, lost nothing of that clarity of ear and mind that had plainly always been his lifelong ideal. It was fascinating to hear these fine, concentrated songs in the same concert as Julian Anderson's exquisite Shir Hashirimi, a setting of the Hebrew Song of Songs, for soprano and chamber orchestra.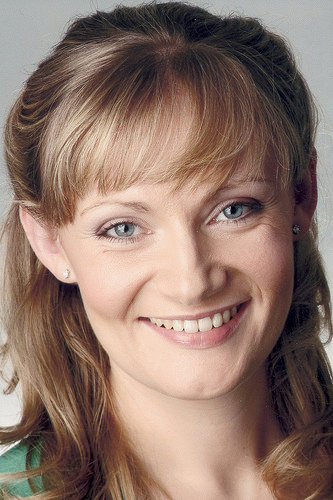 Both composers balance their dangerous forces so skilfully that the listener is hardly aware of the temptation to over-colour the instrumental texture, to the point of drowning out the poor soprano altogether. Anderson creates a sumptuous backcloth to his vocal line, with its ecstatic melismas and arabesques, yet only lets the orchestra loose when the voice is silent. Dutilleux, as in all his works, controls the orchestral registration with a strong hand, balancing wind and string textures while the voice floats clear. These are model compositions, matched here by some wonderful singing by Elizabeth Atherton (pictured above by Brian Tarr) and exemplary accompaniment by the orchestra under the brilliant Pascal Rophé.
The concert as a whole was nicely planned round Dutilleux's memory. Shir Hashirimi was a BBC commission to mark his 85th birthday and is dedicated to him. Kenneth Hesketh was a pupil of his, Eric Tanguy a protégé, Thierry Pécou an admirer at least who found unexpected inspiration in restudying Dutilleux's music after his death. This point is only worth making, perhaps, because of the important fact that none of these composers, whatever their love of and debt to Dutilleux and his work, have found it necessary to imitate.
His influence is of the finest kind. Hesketh's Graven Image, a rather densely composed orchestral memento mori, impressed as a gripping if somewhat over-scored tapestry of orchestral polyphony. Tanguy's Affettuoso, dedicated to Dutilleux's memory, appeared to have learnt from the Master the art of separating orchestral sonorities within a clearly – at times perhaps too clearly - balanced form; I at least became a little too conscious of its metric regularity (in three, then in four, with downbeat thuds) and its slightly limited harmonic range, zeroing in on D major.
Of all these works Pécou's Les liaisons magnétiques seemed the most remote from Dutilleux's urbane form of intellectual lyricism, even though Pécou himself maintains the opposite. The piece, possibly (it wasn't quite clear from the programme note, nor was the point of the title) inspired by the music of the Andes, has in any case a decidedly ethnic twang, with wind soloists made to sound intriguingly like strange mountain beasts and strings as if wielded by gifted peasants. I liked it all very much; but as for Dutilleux, it only showed once again that the best influence is in the soul, not in the style.
I've heard most of Dutilleux and can't recall anything that was less than beautifully conceived or immaculately composed
rating
Explore topics
Share this article