Oscars 2016: Between Chris Rock and a hard place |

reviews, news & interviews
Oscars 2016: Between Chris Rock and a hard place
Oscars 2016: Between Chris Rock and a hard place
Hollywood self-lacerates in a political ceremony which shared out the gongs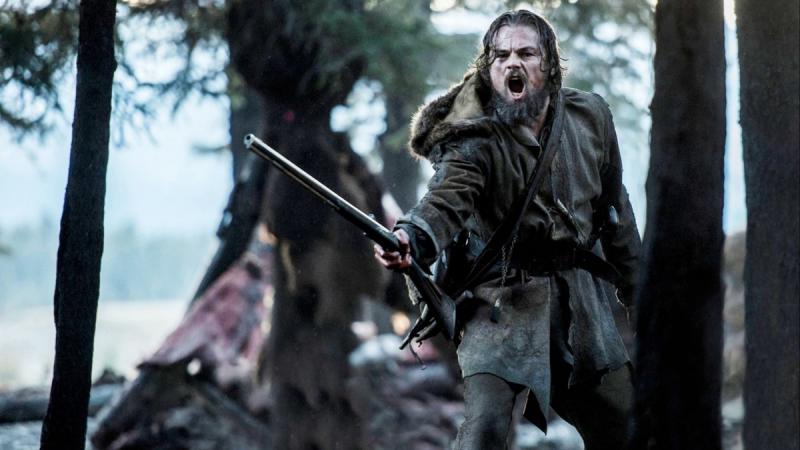 Leo roars, finally: DiCaprio slays the opposition to win Best Actor for The Revenant
The causes kept coming – diversity, of course, but also climate change, sexual abuse, LGBT rights and more – at the 88th annual Academy Awards, which surely ranked as the most politically charged Oscars in years. And that's not only because one of the warmest welcomes of the night went to the American vice president, Joseph Biden, in an evening during which Donald Trump's name – surprisingly or mercifully, or maybe both – was heard only once.
As expected, and ever since this year's nominations were first announced, the #OscarsSoWhite hashtag promised a provocative evening, and host Chris Rock didn't waste a second tackling diversity and race head on as he welcomed people to what he termed the "White People's Choice Awards" in an opening monologue that kept to a single thematic and hit it hard.
Sure, somewhere across a nearly four-hour evening, the Brits nabbed six Oscars – including the documentary Amy and, in a major surprise, Mark Rylance pipping Sylvester Stallone to the post for supporting actor for Bridge of Spies – while Leonardo DiCaprio emerged sixth time lucky, winning as expected for The Revenant, with Spotlight scoring a Best Picture upset.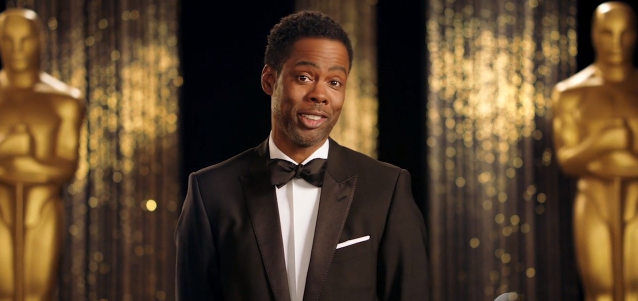 But what many doubtless took away from a message-intensive night were some of the more daring jabs with which a purposefully impolite Rock (pictured) let rip. In previous decades, he said, blacks were too busy being "raped and lynched" to bother themselves with such trivia as cinematography, while the yearly In Memoriam section, he deadpanned later, was going to be "a little different" in its focus on "black people that were shot by the cops on their way to the movies". One could practically hear the rank and file of the GOP tuning out in droves.
For the rest of us, the result often felt like a necessary eruption of anger, or at least frustration, amidst which some prizes happened to be given out. Rock was clever, too, to complicate his argument, taking issue from the start not just with the white faces that greeted him as he took to the stage but with the protesters themselves. He made the point that while it may not have been fair that Will Smith missed out on an Oscar nod for his (indifferently received) performance in Concussion, nor was it fair that the actor received $20 million for his performance in Wild Wild West.
And in a twist on the sorts of freewheeling montages in which Billy Crystal once specialised, a droll film montage showed what various Oscar hopefuls might have looked like with black performers added to the mix. And so it was that we saw Whoopi Goldberg jostling Jennifer Lawrence to claim top mop (as it were) in Joy and glimpsed 30 Rock's Tracy Morgan all dolled up in a putative remake of The Danish Girl.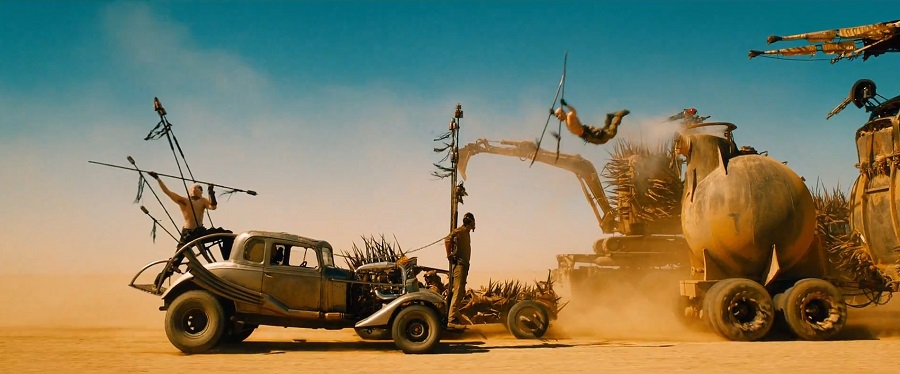 As for the winners? You may well ask. A pleasing mixture of names anticipated and not took to the podium, Mad Max: Fury Road (pictured above) threatening an all-the-way sweep early on as George Miller's operatic action film swept six technical awards, including editing – the trophy often seen as the bellwether for Best Picture. In the end that all-important prize went not to The Revenant or The Big Short but to a film, Spotlight, that put investigative journalism centre-screen to an extent perhaps not heralded in Hollywood since the heyday of All the President's Men some 40 years ago. Director Tom McCarthy took time at the podium to call on Pope Francis to "protect the children and restore the faith". For what it's worth, Oscarologists will surely note that Michael Keaton has now starred in two Best Picture winners in a row: is the Birdman star a sort of lucky talisman?
Sam Smith used his Best Song victory for Spectre to give an impassioned shout out to the LGBT community though the 23-year-old singer-songwriter must have been as stunned as anyone that his category didn't go to Lady Gaga for "Til It Happens To You" – especially since Gaga's rousing performance, introduced by Biden, was accompanied at its close by a stage full of sexual assault survivors, their experience visible from written testimonials on their arms.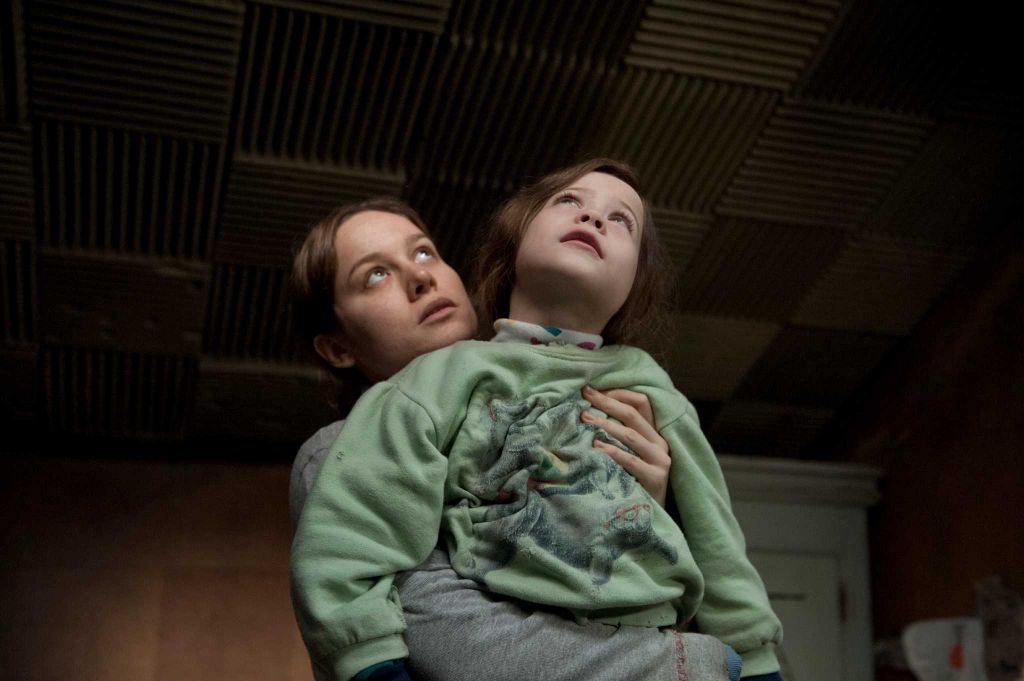 Both actress prizes went to the presumptive favourites in their categories – Alicia Vikander in The Danish Girl, followed later on by an exultant Brie Larson in Room, whose diminutive co-star, Jacob Tremblay (both pictured), was surely the evening's cutest presenter. The nine-year-old was given a block to stand on so that he could help present the award for live action short film.
What did this year's Oscars not have? Noticeably in abeyance was the self-congratulatory tone of many an Academy love-in, replaced as was surely inevitable by industry self-laceration at the expense, it must be said, of fun. On that latter topic, the introductory blather with which multiple pairs of presenters stepped to the podium seemed lamer than ever, though that might have had something to do with the seriousness of purpose elsewhere: at no point, for instance, did Rock do the usual thing of pausing to identify and congratulate the various nominees scattered around the house. What he did do was launch an ardent sales pitch on behalf of his daughters' Girl Scout Cookies, a gambit that must have seemed better in the writing room than it was as tediously played out live.
Still, as an opportunity to allow an open societal wound to fester in full public view, it's entirely possible that this may well have been a watershed Oscars – the problem being, as Rock cannily pointed out, that the real issue on the race front has less to do with nominations or lack thereof than with having the opportunities to work. As it was, by the time Alejandro González Iñárritu (The Revenant) stepped up to take his second consecutive directing Oscar, you could feel the auditorium nodding as one when he spoke of "liberat(ing) ourselves of all prejudice," so that skin colour becomes "as irrelevant as hair length". A good-time Oscars will have to wait for another year. This one was about penance, purgation, and allowing Leo the lion his chance finally to roar.
The full list of 2016 Academy Award winners
Best Picture: Spotlight
Direction: The Revenant, Alejandro G. Iñárritu
Actor: Leonardo DiCaprio, The Revenant
Actress: Brie Larson, Room
Supporting Actor: Mark Rylance, Bridge of Spies
Supporting Actress: Alicia Vikander, The Danish Girl
Adapted Screenplay: The Big Short, Charles Randolph and Adam McKay
Original Screenplay: Spotlight, Josh Singer and Tom McCarthy
Cinematography: The Revenant, Emmanuel Lubezki
Production Design: Mad Max: Fury Road, Colin Gibson and Lisa Thompson (set decoration)
Film Editing: Mad Max: Fury Road, Margaret Sixel
Visual Effects: Ex Machina, Andrew Whitehurst, Paul Norris, Mark Ardington and Sara Bennett
Costume Design: Mad Max: Fury Road, Jenny Beavan
Makeup: Mad Max: Fury Road, Lesley Vanderwalt, Elka Wardega and Damian Martin
Sound Editing: Mad Max: Fury Road, Mark Mangini and David White
Sound Mixing: Mad Max: Fury Road, Chris Jenkins, Gregg Rudloff and Ben Osmo
Score: The Hateful Eight, Ennio Morricone
Song: "Writing's on the Wall", from Spectre, Jimmy Napes and Sam Smith
Foreign Language Film: Son of Saul (Hungary)
Animated Feature: Inside Out
Documentary Feature: Amy
Animated Short: Bear Story
Documentary Short: A Girl in the River: The Price of Forgiveness
Live Action Short: Stutterer
In previous decades, Rock said, blacks were too busy being raped and lynched to bother themselves with such trivia as cinematography
rating
Explore topics
Share this article