Reissue CDs Weekly: The Kinks |

reviews, news & interviews
Reissue CDs Weekly: The Kinks
Reissue CDs Weekly: The Kinks
Ground-breaking collection of the songs Dave and Ray Davies gave away
Dave Davies (left) wonders if the song brother Ray has just played will end up with The Kinks
Although The Kinks' world was turned upside down from the moment "You Really Got Me" hit the charts in August 1964, the band's main songwriter Ray Davies still had songs to spare. Some of his compositions ended up with singers like Dave Berry, Leapy Lee and Mo & Steve. Ray's brother Dave even found that one of his songs was recorded by Shel Naylor. This extra-mural world fascinates Kinks fans.
Even more enticing are the recordings by other artists to which The Kinks actually contributed. Leapy Lee's 1966 single "King of the Whole Wide World" featured Dave, Pete Quaife and maybe Mick Avory too. The band backed Barry Fantoni on "Little Man In A Little Box", a performance described in the liner notes to Kinked! as "pretty much a Kinks record in all but name".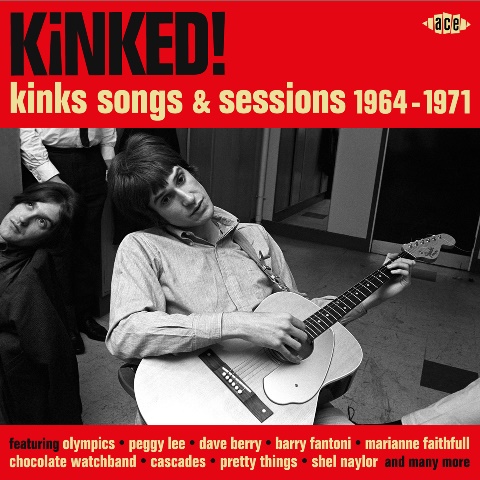 Kinked! - Kinks Songs & Sessions 1964-1971 is ground-breaking as it is the first compilation to properly document this alternate-world Kinks. Indispensable for any fan of the band, it is also a must for anyone with even a passing interest in British music of the Sixties. The package includes in-depth liner notes examining each of the tracks compiled, written in chronological order of recording date to bring a sense of an unfolding story.
Two previously unreleased tracks by Goldie & the Gingerbreads (pictured below left) and The Olympics are heard for the first time, as is an alternate version of The Thoughts' "All Night Stand". Marianne Faithfull's "Rosy Won't You Please Come Home", which was recorded in 1966 but first released in 1988 is also compiled. The Rockin' Vickers' "Little Rosy" and Wild Silk's "Toymaker" are not included as the related research has shown them not to be Davies compositions. Kinked! defines diligent.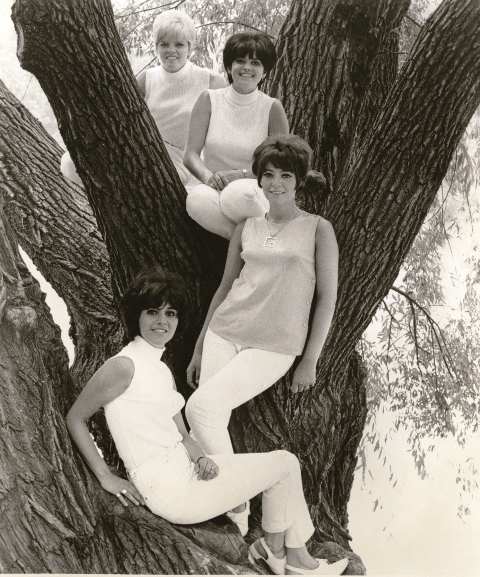 The motive for recording a Davies song was much the same as that of recording, say, a version of The Beatles' "You've Got to Hide Your Love Away": the hope that the magic would rub off, and that a hit would be scored. For the songs of Ray Davies though, the one which made most waves was Dave Berry's July 1965 single of "This Strange Effect". The moody vignette only made 37 in the British charts but was a massive hit in Belgium and the Netherlands. Recording a Kinks-originated song did not guarantee success, however. Nonetheless, as the 26 tracks of Kinked! amply show, that was no obstacle to giving it a go.
What's heard on Kinked! falls into two categories. First, songs which reached other acts via those involved with the band: usually co-manager Larry Page, producer Shel Talmy or publisher Edward Kassner. Each, to varying degrees, had a vested interest in ensuring The Kinks and Ray Davies stayed in the market as long as possible, and with as high a profile as possible. Second, there are songs which were cover versions plain-and-simple. The American garage band The Chocolate Watchband's rendering of Dave's "I'm Not Like Everybody Else" is always wonderful, as is Petula Clark's "Un Jeune Homme Bien" – a French-language "A Well Respected Man" – but beyond emphasising that The Kinks and their songs were hot property, and on an international basis too, such adaptations reveal little about the band and its affairs. Most of Kinked! dwells on the first category, and this is where the alternate Kinks narrative is revealed.
The earliest song heard on Kinked! is not one of Ray's but is instead Dave's "One Fine Day", which the nascent Kinks had taped a demo of in October 1963 when they were called The Boll-Weevils. This rough-edged beat number was recorded by one of Page's other charges, Shel Naylor, whose session was produced by Talmy. Fantastic as it is, the really fascinating aspect of Naylor's "One Fine Day" is that it was issued in March 1964, months before The Kinks hit big. Even at this early stage, the band was being tapped for their songwriting skills.
After they did hit big, it was open season on the Ray Davies songbook. While in America with The Kinks in June 1965, Kassner and Page placed "I Go to Sleep" with Peggy Lee. Her magical take on the song produces shivers. The Kinks did not record it. Amongst the other songs the band did not tape themselves was Ray's "King of the Whole Wide World" which, when recorded by Leapy Lee, features the unmistakable crunching rhythm guitar of Dave. It was produced by Ray.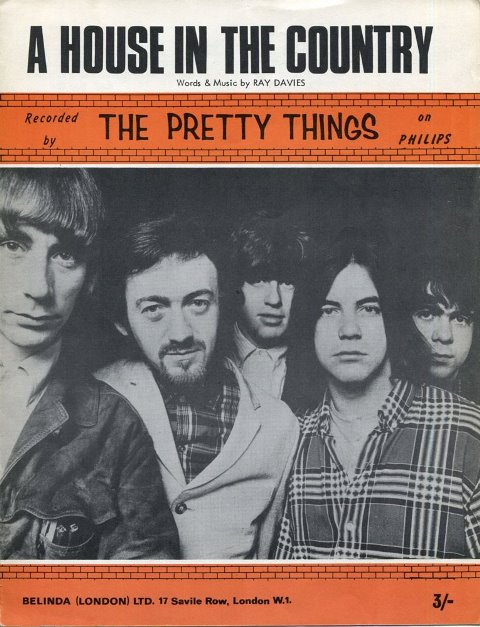 Another tremendous Ray production is Barry Fantoni's May 1966 single "Little Man in a Box". With Ray-esque vocal inflections and backing from the whole band, it really might as well be a Kinks' record. Although not quite as revelatory as "Little Man In A Little Box", The Pretty Things' version of "House in the Country" intrigues as it includes a whole verse of lyrics which did not appear in The Kinks' version: The Pretty Things must have been working from a demo, rather than the released version of the song.
Also showcased on Kinked! are noteworthy curios like regular Kinks' session pianist Nicky Hopkins' version of "Mister Pleasant", the Ray-penned instrumental "The Virgin Soldiers March" (in the film, it was heard with lyrics for which Ray did not have an input) and "Nobody's Fool" by Cold Turkey, recorded for the TV series Budgie.
With treasure after treasure, Kinked! is exactly what a reissue should be as it tells a new story about an important aspect of the history of pop, and tells it in a compelling way. This is essential.
Next week: New York individualist James Chance aka James White
It tells a new story about an important aspect of the history of pop, and tells it in a compelling way
Share this article