'What's he doing - this kid - where's he going?' |

reviews, news & interviews
'What's he doing - this kid - where's he going?'
'What's he doing - this kid - where's he going?'
'Boy', the Almeida's latest new work, grapples with poverty. Its playwright introduces it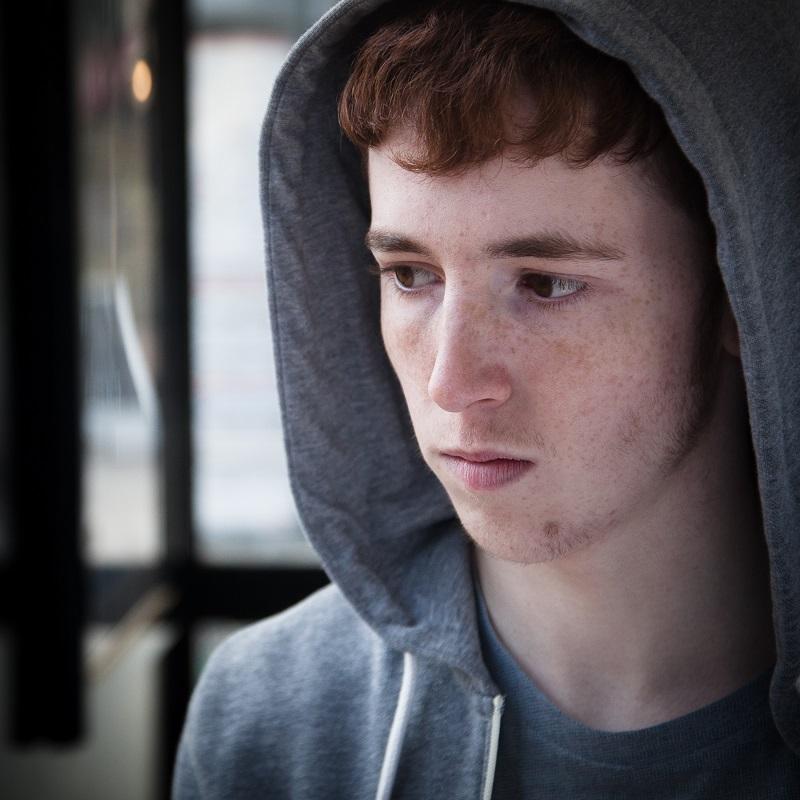 Frankie Fox plays the lead in 'Boy'
I notice a teenage boy hanging around the bus stops near where I live in south-east London. I'm reminded of myself when I was 17, after I'd left school with hardly any qualifications, looking for something to do, suddenly lost without the day-to-day structure of lessons, breaks and home-time.
I think to myself, "What's he doing – this kid – where's he going? What's going on in his head? How is his life different to mine when I was his age?" I decide to call my character Liam and I write a number of unrelated scenes as he drifts through different locations – his bedroom, the park, the bus-stop, the doctor's surgery. I don't know what the story's going to be, and I'm not that interested in joining the dots just yet. But I'm starting to get to know Liam, and I'm enjoying seeing the world through his eyes. (Pictured below: cast member Mohammad Amiri.)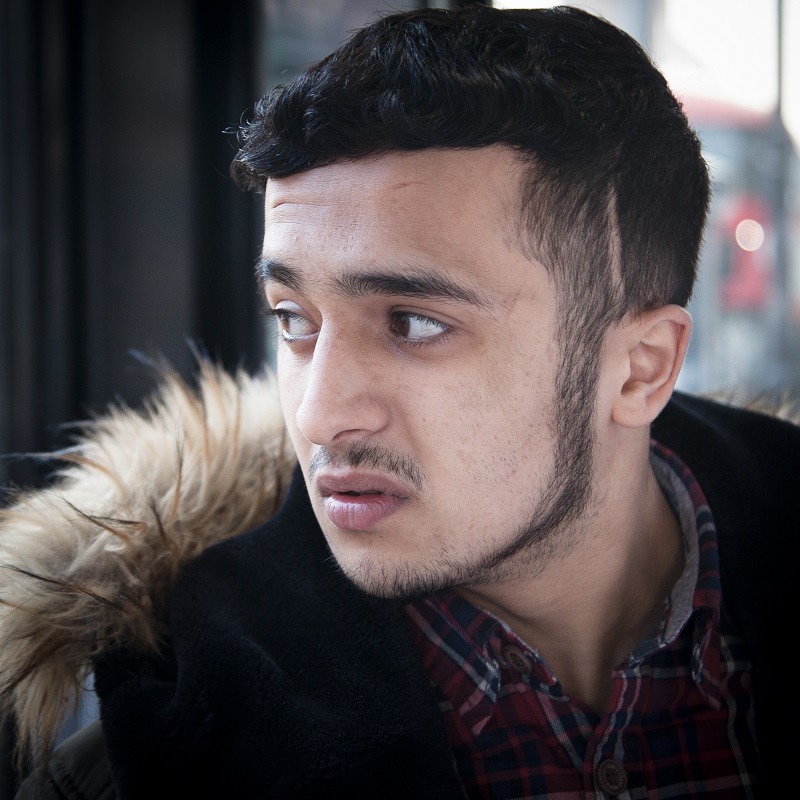 Most of my plays have had female leads, and my last couple of plays have been in single-space settings, so it's great to be doing something new. I'm thinking about Lucy from my 2001 play Redundant, but Liam doesn't have her sense of injustice or sexual superpower. I'm thinking about Charlie Chaplin in Modern Times, but Liam doesn't have his resourcefulness or idealism. I'm finding that characters in the play tend to keep a distance from Liam, or they don't notice him at all. But I'm going to stick with him, I think.
I want to see how he survives without money and without support. And I'm determined to show the reality of his everyday life, even if nothing particularly dramatic happens. In fact, as soon as I try to shoe-horn in a big dramatic incident, it feels like a cheat. Liam's inarticulacy doesn't make it easy for me either. It would be handy if Liam had an awareness of his situation, to be able to give him scenes and speeches in which he voiced his frustration and anger. (Pictured below: cast member Wendy Kweh.)
But this is another cheat. Liam doesn't have big speeches; his language is "nah" and "yeah". He's an ordinary kid in intolerable circumstances, and it's made all the more intolerable because he accepts things as the way things are even though he's hungry and lonely and doesn't have anywhere to go. I could poeticise his poverty or criminalise his behaviour to make the play more palatable, but that's not the point. The violence of impoverishment is subtle and goes largely unnoticed because it's an everyday reality that increasing numbers of people are forced to adapt to. You may manage to get through each day hand-to-mouth, but the long-term consequences are physiologically, psychologically and spiritually corroding.
Early drafts of the play have a fairly small cast size which limit how much of the wider world I can explore. Thankfully, the director Sacha Wares and Almeida artistic director Rupert Goold encourage me to think about a much larger cast than I thought would be possible. So I write an appendix of extra scenes and characters that's almost as long as the play itself. Some of the scenes play simultaneously with the main scene, others book-end the action of a scene, or both, or there's some other configuration that I either put in the stage directions or that I leave open for Sacha and the cast to discover in rehearsal.
The script is now littered with characters such as "Toilet Attendant", "Fashionable Foreign Student", "Shopper at Sainsburys", and they're all as important as Liam, all of them in similar circumstances, fighting against similar economic pressures, with time stretching ahead of them. And now there's a story to tell. It takes a while to join the dots sometimes.
I'm determined to show the reality of his everyday life, even if nothing particularly dramatic happens
Explore topics
Share this article