Classical CDs Weekly: Ibert, Martinů, Ravel |

reviews, news & interviews
Classical CDs Weekly: Ibert, Martinů, Ravel
Classical CDs Weekly: Ibert, Martinů, Ravel
Czech piano trios and fireworks from 20th century France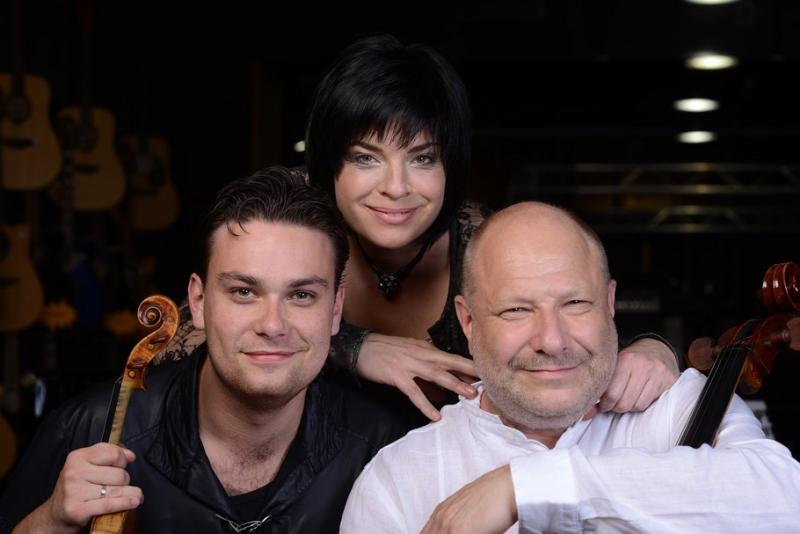 The peerless Smetana Trio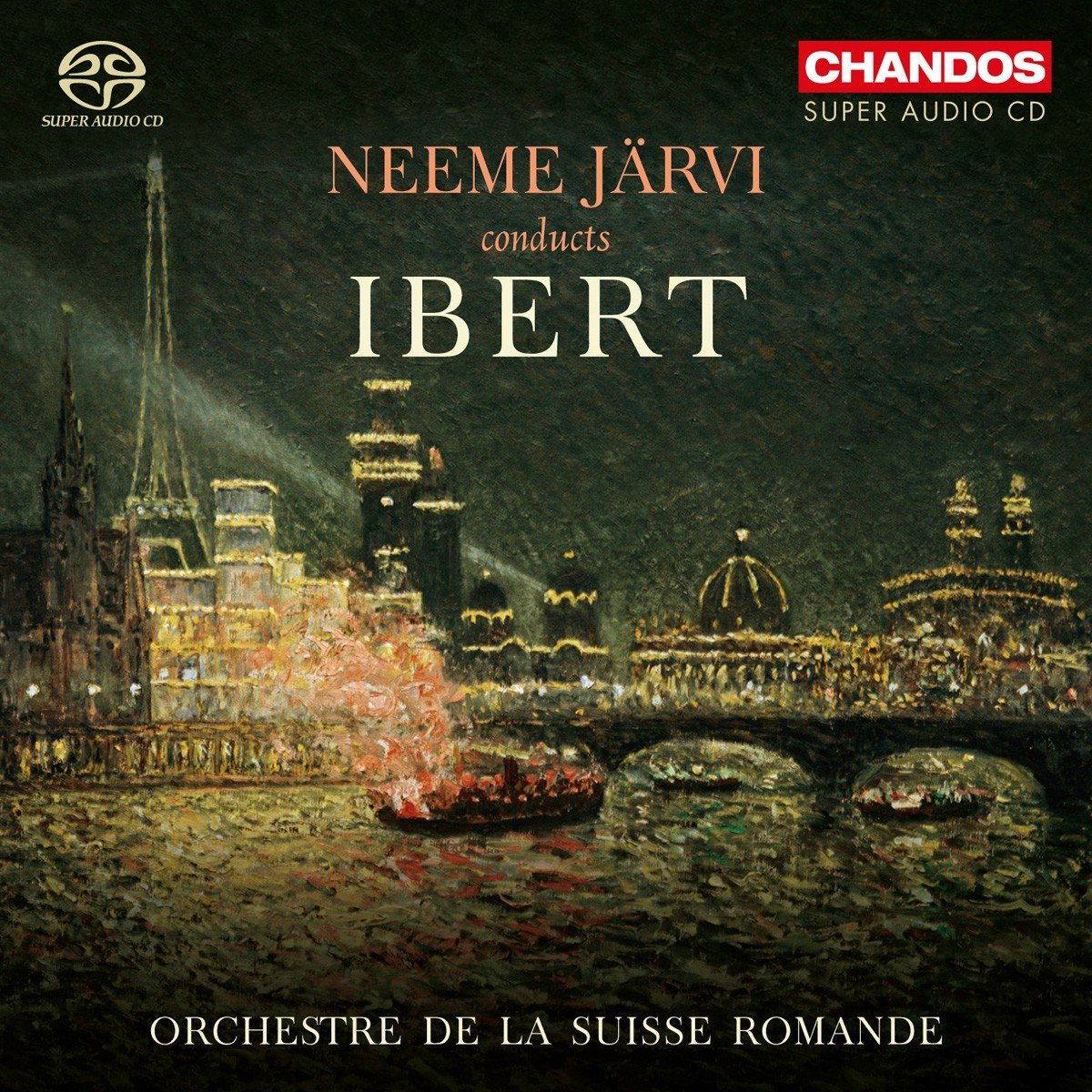 Ibert: Orchestral music Orchestre de la Suisse Romande/Neeme Järvi (Chandos)
Eighty-two minutes of Jacques Ibert's music may seem a lot to digest in one go, but this disc provides nothing but unalloyed pleasure. One of a minority of French composers who won the Prix de Rome but didn't slump into obscurity, the difficulty with Ibert is in pinning him down. He refused to ally himself with any compositional school, his career taking in comic operas and a score for Orson Welles's 1948 film of Macbeth. Best known is the 1930 Divertissement, adapted from music for a silent film comedy. It stands up brilliantly well, and Neeme Järvi's gleeful performance highlights the piece's similarity to Shostakovich's more frivolous output. Blaring trombones nearly derail Ibert's cheesy waltz, and the closing gallop is sabotaged by a police whistle. The transparent orchestration is a joy – low piano and string harmonics to the fore at the start of the jaunty "Parade". The Suite symphonique 'Paris' was also recycled from incidental music. It includes a startlingly original musical depiction of the Paris Metro and another goofy finale.There's a lot more to Ibert though: the early Escales is an impressionistic, sumptuously-scored triptych, the final portrait of Valencia another piece of outstanding Spanish music written by a French composer. Ibert's Ouverture de fête was one of a number of works commissioned to celebrate the anniversary of the Japanese empire in 1940 (Britten's Sinfonia da Requiem having been rejected), its iffy provenance failing to obscure the music's sparkle and sheer craft.
More innocent is the 1956 Hommage à Mozart, a delectable bit of classical pastiche reminiscent of Prokofiev's Classical Symphony. The same year also produced the Bacchanale, written to celebrate 10 years of the BBC's Third Programme. Ibert's manic opening paragraph recalls Khatchaturian's Sabre Dance. A terrific, life-enhancing album – Järvi's tempi make this entertaining music sing, and the Suisse Romande's playing is pin-sharp. Handsomely recorded too.
Martinů: Complete Piano Trios Smetana Trio (Supraphon)
The radiance of Martinů's output is among its most endearing features, and it's striking that a composer so close to some of 20th century history's darker moments was able to express himself with such humanity and warmth. These four works for piano trio tick every box on the Martinů checklist, from affability through to wisdom and wit. I can't imagine anyone's life not being enriched after a few minutes' exposure to his late Piano Trio No. 3, a glorious distillation of all that's good about this composer's mature music. The singing theme which swells into life just a minute or so into the slow movement is indecently lush; it's hard to believe that only three musicians are playing. There's a similar passage in the finale's central section, before the motoric toccata music returns. And what a coda – soulful, nostalgic and rhythmically exhilarating. A genuine masterpiece.
The Piano Trio No. 2 was also written during Martinů's post-war spell in the US. There's a similarly propulsive finale, though the pensive opening movement is the most striking. The Piano Trio No. 1, written in 1930, consists of "Cinq pieces bréves". Four of them are giddy romps. They pass in the blink of an eye, the gravitas reserved for a spare, elegiac second movement. Pianist Jitka Čechová's jazzy swirlings at the start of the final section are something to cherish. Completing the disc are the five Bergerettes, their irregular phrase lengths and soulful harmonies unmistakably evoking Czech folk music. Martinů composed them early in 1939: the sleeve essay's reference to this composer's "ability to free himself of the weight of the overbearing tension of the time" reads like a massive understatement. This is the greatest chamber disc I've heard in ages, and I can't imagine a better introduction to Martinů's music. Violinist Jiří Vodička and cellist Jan Páleníček match Čechová with rich, resonant playing. Truly excellent – trust me.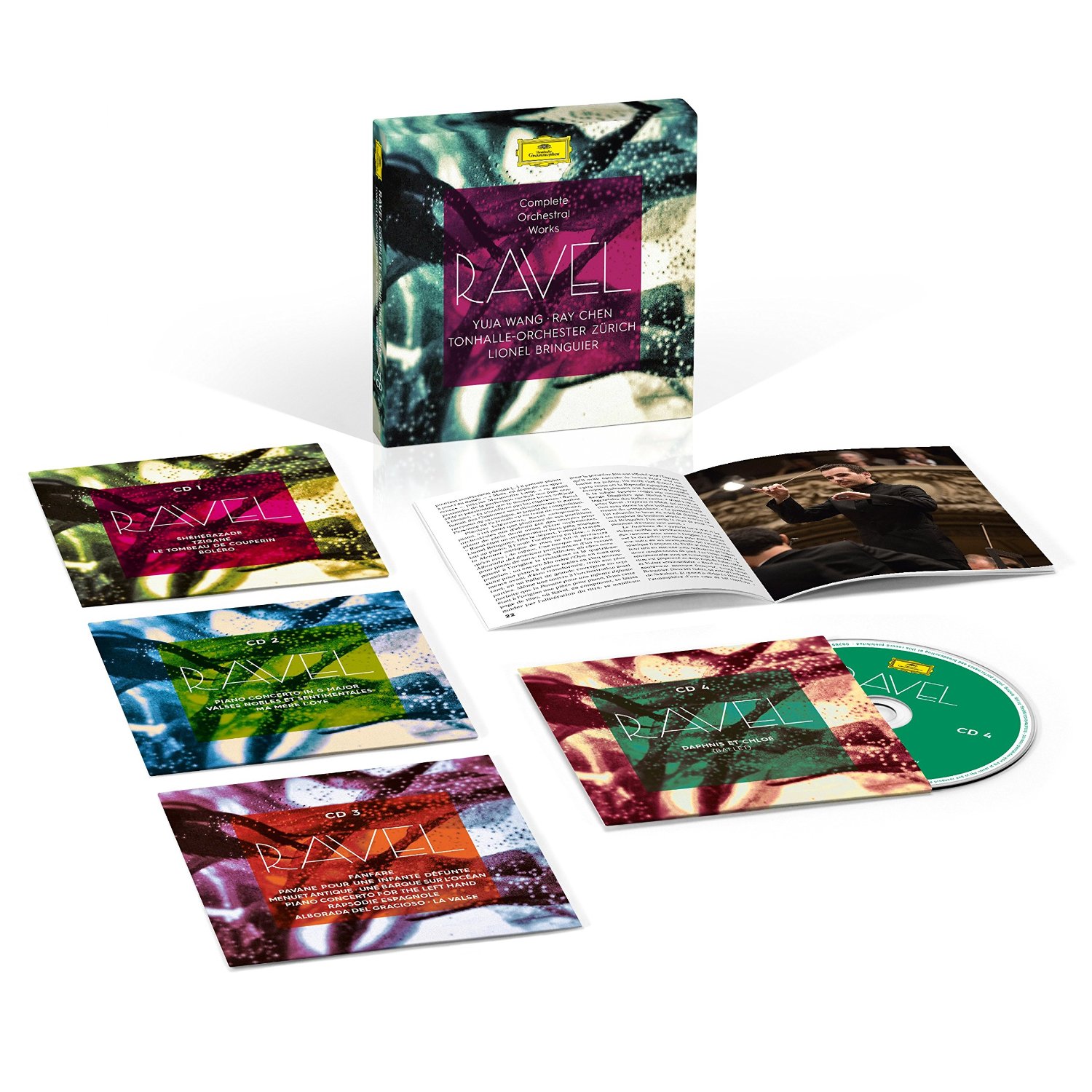 Ravel: Complete Orchestral Works Yuja Wang (piano), Ray Chen (violin), Tonhalle-Orchester Zürich/Lionel Bringuier (DG)
Ravel's orchestral music is notoriously difficult to record well. The dynamic extremes can be huge: works like Daphnis and Chloë and the Piano Concerto for the Left Hand begin almost inaudibly, but contain earth-shattering climaxes. Vintage analogue recordings from the likes of Monteux and Ansermet still sound superb, but this music deserves fulsome digital reproduction. Charles Dutoit's Montreal discs can still be snapped up, but this handy box set, taped live, offers a more comprehensive survey. Lionel Bringuier's Zurich forces play superbly and are beautifully recorded. Disc 1 opens with Ravel's earliest surviving orchestral piece, the overture Shéhérazade. It's a delight, very much indebted to Debussy, though the glittering scoring sounds like mature Ravel. Other rarities include the perky fanfare composed to open the collaborative ballet L'éventail de Jeanne, its spiky trumpet writing nicely realised along with a sumptuous tamtam stroke at the close. Ravel's orchestral transcriptions of the Pavane, Une barque sur l'océan and Alborado del gracioso are deliciously done, the latter sharply witty but oozing charm: Ravel can too easily sound mechanical and cold. Bolero is on the swift side and all the better for it, with a matchless trombone solo. Le Tombeau de Couperin is fun, and there's a brilliant, suitably harrowing account of La Valse.
The concertante works are neatly done too: Yuja Wang and Bringuier understand the left-handed concerto's dark swagger, and they're up with the best in the G major's jazzy outer movements. Ray Chen's Tzigane fizzes. Ma mère l'Oye's sublime conclusion glows. Bringuier's complete Daphnis and Chloé benefits from superb chorus work and excellent solo work. All handsomely presented and reasonably priced, though the sleeve notes tell us more about Bringuier than Ravel.
Bolero is on the swift side and all the better for it
Explore topics
Share this article