theartsdesk on Vinyl: Volume 17 - Paul McCartney, Moby, Grace Jones and more
theartsdesk on Vinyl: Volume 17 - Paul McCartney, Moby, Grace Jones and more
From Afrobeat to psychedelia, from electronica to guitar pop, it's all here on plastic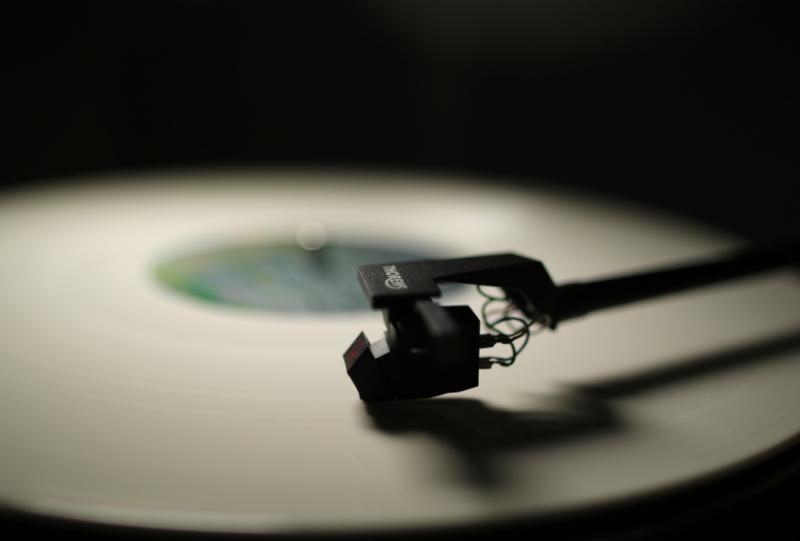 News just in that the vinyl soundtrack to Star Wars: The Force Awakens will feature holograms that can seen as the record is played, if a light is shone upon it. It seems that every month there's a similarly bizarre development in the many ways that vinyl is returning to the public eye. It's now commonplace for Graham Norton to introduce the musical guests on his TV show by waving about a vinyl copy of their new album, something unthinkable even a year ago.
Here at theartsdesk on Vinyl, however, while we would certainly welcome a holographic Star Wars OST or, indeed, Graham Norton for tea, we mostly focus on the sounds that pour out of the speakers. And this month great music abounds. So dig in...
On Dead Waves On Dead Waves (Mute)
This delicious David Lynch trip of an album has been released by Mute with little fanfare despite the fact it's the singer Polly Scattergood's new band, a duo with James Chapman of electronic space cadet unit Maps (with assistance from Daughter/Slaves producer Jolyon Thomas). It's a twangy, opiated outing, overlaid with Scattergood and Chapman's joint voices, singing as if they were a half-asleep Nancy Sinatra and Lee Hazlewood, the whole thing hazily constructed but with absolute emotional purpose. Every one of the ten songs earns its space, adding up to a set that combines old-fashioned indie with narcotic sweetness, and a hint of Ennio Morricone's longing, cinematic sense of the melodic. On single vinyl with a lyric/picture inner sleeve and 12" x 12" print signed in gold by Scattergood (at least, mine was). On Dead Waves is one of the year's essential albums.
Paul McCartney & Wings Vs Timo Mass & James Teej Nineteen Hundred And Eighty Five (Phonica)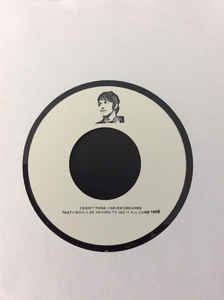 Originally the closing track from Wings's 1973 album Band on the Run, "Nineteen Hundred and Eighty Five" always had a housey thump to its opening drums. What German DJ-producer Timo Maas and Canadian DJ-producer James Teej (AKA My Favourite Robot) have done is chop out the pub knees-up piano and climactic guitar, so the song now sounds like something Soulwax might have come up with. McCartney's voice is in high-pitched mode, riding a sassy bass funk, with punchy stabs of guitar, a tissing hi-hat, the emphasis on echo and reverb. The duo have, essentially, dubbed it up for a modern dancefloor. It's a bit of gem, with a "We Are You Friends" vibe to it, although it's a short edit and I wouldn't pay the £200 it's being exchanged for online. Limited edition of 100 in plain white sleeve with a small print of Fab Macca's head on the label.
Max Graef & Glenn Astro The Yard Work Stimulator (Ninja Tune)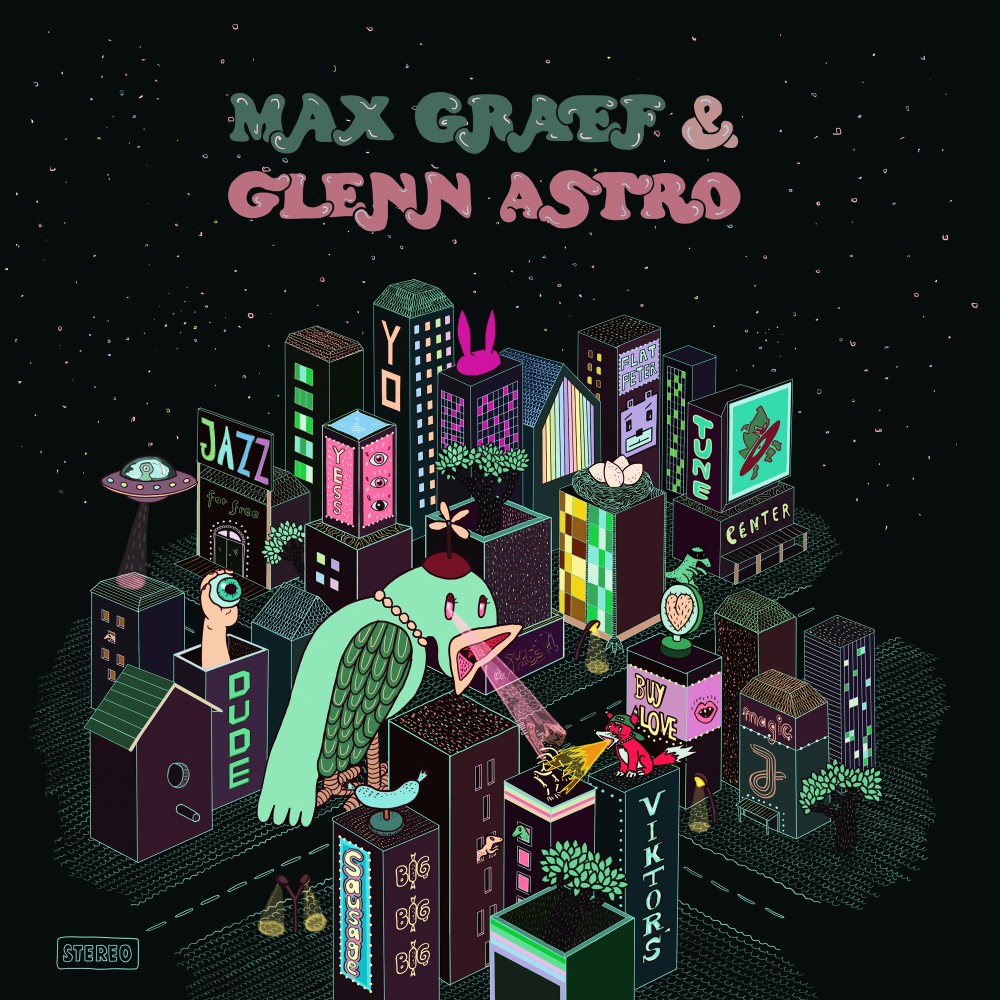 Berlin DJ-producers Max Graef and Glenn Astro first made clubland waves via their deep house releases; indeed, they run a label called Money $ex which has a small but solid rep in that area. So their debut album is a surprise as it's packed to the gills with truly adventurous, wibbly, electro-funk, head-warping gear that just about stays within reach of the more unconventional dancefloor (at least, most of the time). Perhaps being released on Ninja Tune forced them to up their brain-mashing potential. Having a tune on board called "Where The Fuck Are My Hard-Boiled Eggs" is a bonus, naturally, but this album is no novelty. Instead, it's a genuine and warmly approachable step sideways and forward from Thundercat, Teebs and even ye olde Parliament/Funkadelic. Comes on double vinyl with the cut, as ever with Ninja Tune, rich and bass-heavy.
Grace Jones Warm Leathette (Universal)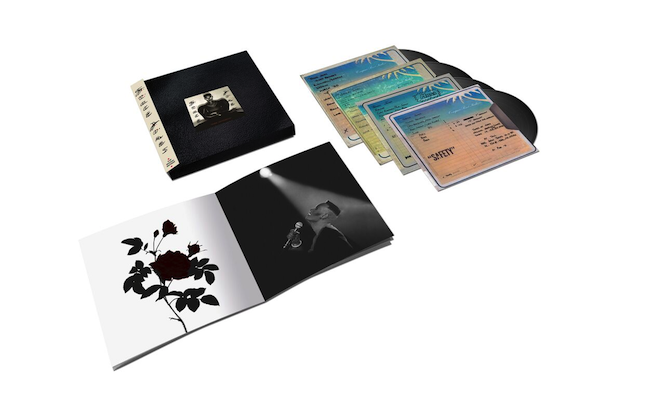 This is really one for the Grace Jones completists but it comes as such a juicy package it will make most vinyl junkies drool a little, whether they're fans or not. When originally released in 1980, it transformed Jones from Studio 54 disco queen to something altogether sterner (and she was hardly a pussycat to begin with!). Put together with an impeccable band, including Sly & Robbie and Wally Badarou, at Compass Point Studios in Nassau, the whole project was personally overseen by Island Records boss Chris Blackwell himself. The title track was – and remains – a genius idea: a cover version of the caustic black electro-pop nugget with which Daniel Miller launched Mute Records, putting Jones firmly in the post-punk firmament. The rest of the album has the same ice-cool, Spartan funk to it. The package has long versions, short versions, remix versions, dub versions and alternate versions of most tracks on the original album, much more than I personally need – although wallowing in the best of the long and dub versions is a treat. Comes on four discs with a 12" x 12" booklet of photos etc., the whole presented in a leather-effect box.
Pedram Lex/Cloned (Born Electric)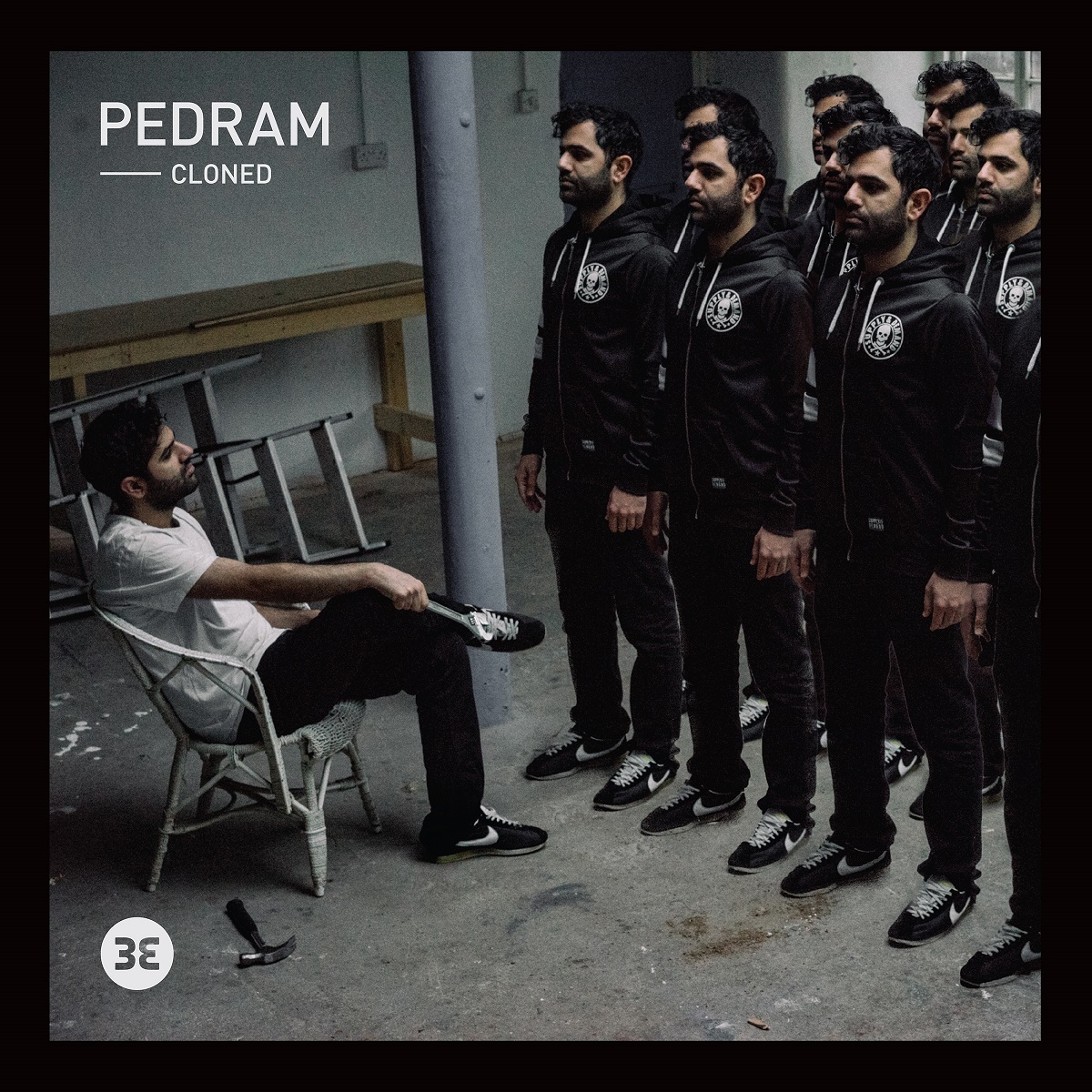 Sheffield-based Iranian producer Pedram has been around for a couple of years, slowly building his standing as a dance producer. This 12" on DJ James Zabiela's Born Electric label sees his track "Lex" given a superbly uncluttered – yet invigoratingly busy – "Magic Carpet Remix" by long-standing London DJ Craig Richards. It's a stately but moody affair, filled with interest, bubbling along on a glitchy rhythm midway between house and electro, chock full of mechanical ping pong sounds that make the head spin. On the flip is "Cloned", a slow, electro-anthemic battering, not really dancefloor, more waiting for the synch rights to be picked up for the end-theme to a violent HBO series about corrupt policemen or similar. Zabiela is on hand to deconstruct it on his mix, although never moving too far from the original.
FEWS Means (Play It Again Sam)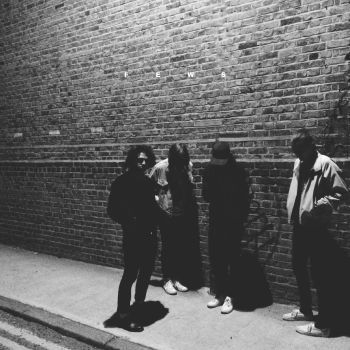 Swedish-American quartet FEWS's debut album is this month's tightest proposition for those who like skinny wannabe-rock star lad-bands full of vodka and attitude. Produced by Bat For Lashes/Franz Ferdinand studio whizz Dan Carey, Means flies out of the traps riding a tight propulsive rhythm section that owes much to NEU! and the like, although Krautrock isn't really FEWS's thing. The tunes are often held by a clanging guitar somewhere between U2's The Edge and an African jit band, sparkling amid their driving sound. They're one of those groups where the power isn't about explosion, a la punk, but about tension. In this sense there's a vague similarity with Joy Division, but more with all those 21st-century bands who came in their wake (e.g. Editors). However, they avoid any sense of pastiche, and their tight guitar pop might one day give Kasabian a run for their money.
Flamingods Majesty (Soundway)
Flamingods, an international collective, centred around Bahrainian producer Kamal Rasool, are on their third album. Their beyond-eclectic stew of ethnic instrumentation now focuses more sharply on a psychedelic direction. Rasool formed the band in the UK but now lives in Dubai, and they apparently create most of their music online, separated by continents, thus it has a flighty global aesthetic, wherein a multitude of exotic percussion, plus flutes, sitars and heaven knows what else flit about Rasool's, rather Syd Barrett-ish voice. The first side keeps things light but the second becomes more explicitly head-fried in a very Sixties lysergic way. Which is, of course, a good thing, because they're not adhering dogmatically to a style – as, say, a band like Kula Shaker did/do – but to the ethos of mind-expanding freak music. Arrives on single vinyl in picture sleeve.
Various Rich Medina Presents Jump'n'Funk (BBE)
A compilation, put together by New York DJ-promoter and hip hop poet Rich Medina, representing his 15-year-old club/party operation Jump'n'Funk, itself a celebration of Afrobeat – or, as he puts it in his notes on the gatefold sleeve for these two discs, a "20 track celebration of Fela [Kuti]'s militant musical legacy". In fact the vinyl version only has 10, but among them are two by Fela's son Seun, including one of the best, "Na Oil", which harks back, an update of the classic Afrobeat sound. There's also room for much more modern fare, such as Brit producer Atjazz's soulful house take on things. The cover art's a bit rubbish, but it's an album full of spirited up-tempo energy and includes a 7" single featuring The Original Nairobi Afro Band and, going really, really old school, one of Nigeria's first home-grown pop acts, Sir Victor Uwaifo & his Melodie Maestros.
Gabriel Bruce Come All Sufferers (Virgin/EMI)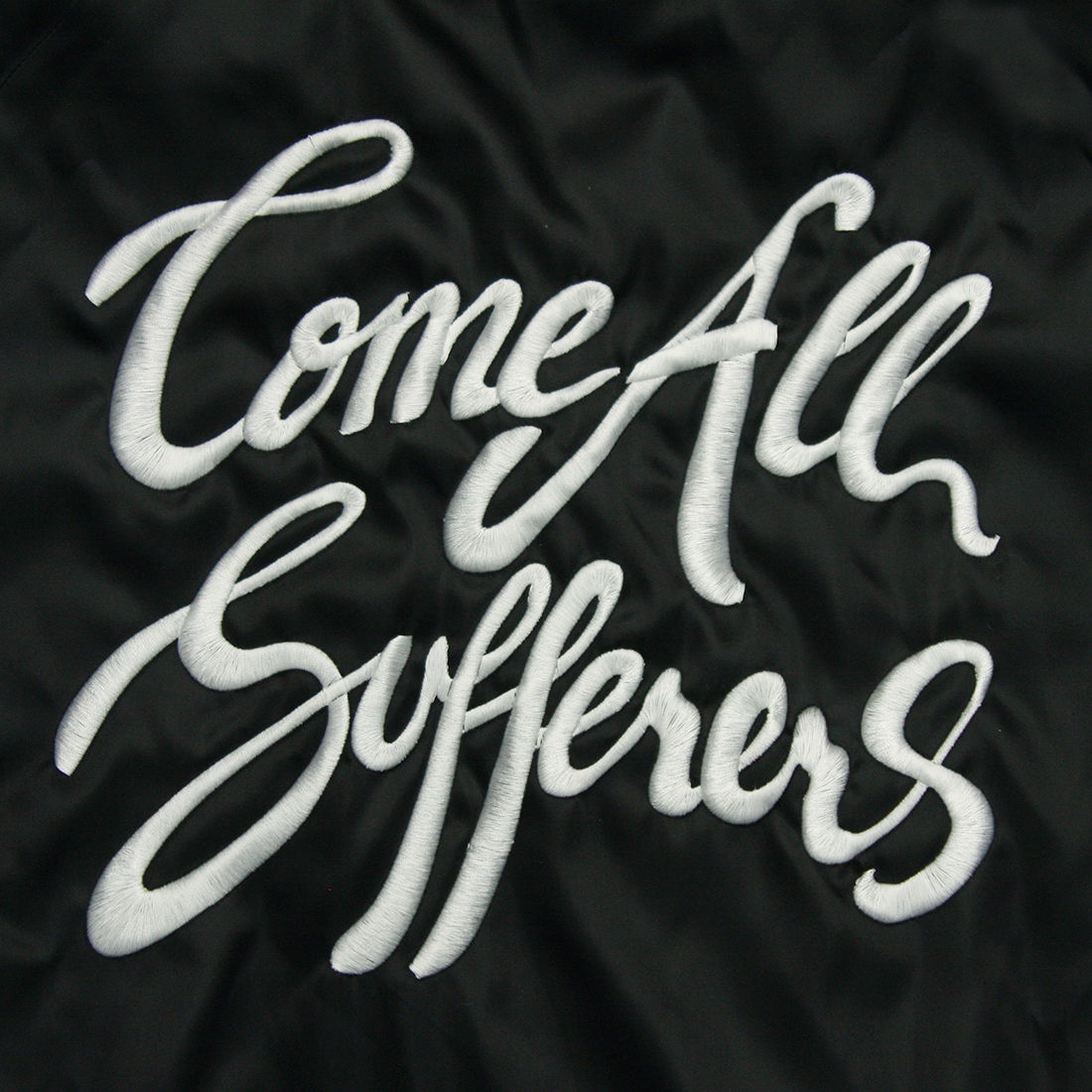 Three or four years ago, Gabriel Bruce generated bloggy waves with a few EPs and an album. In the age of the male falsetto, his bass voice is hugely welcome. In an unlikely turn of events, to say the least, his hand was crushed by a fossilised dinosaur (no, really) and he disappeared from view. He resurfaces on double vinyl in a fold-open gatefold sleeve which features him naked in the bath, his hand barely covering the dark curls of his bloke-bits. The album ranges from heavy-metal glam stomp of "Jesus Drag Queen", which sounds like something Al Jourgenson might have come up with, through to Leonard Cohen-esque mopes such as "Metal Soul". The voice, as has been said before, is very Johnny Cash-meets-Nick Cave but the sound isn't, although he should avoid his occasional Joe Cocker-ish tendencies. Bruce's is a voice it would be good to have on the pop landscape and this album showcase him well.
Brodka Clashes (Play It Again Sam)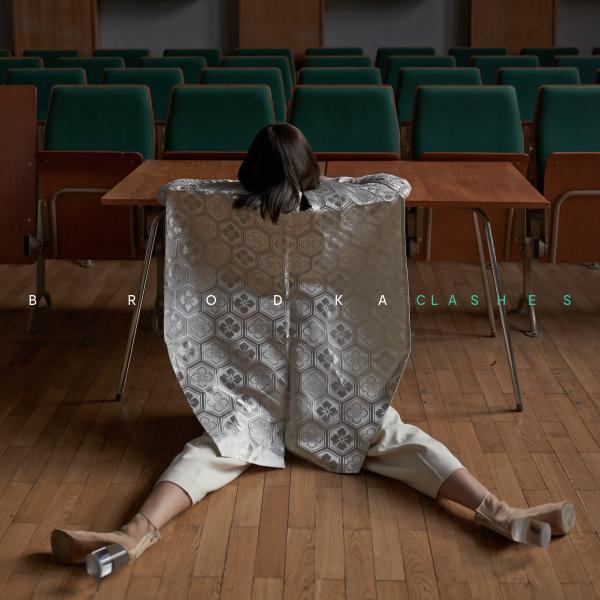 When you hear that Monika Brodka won the Polish version of Pop Idol, you will doubtless, as I was, be inclined to leave this album in its sleeve. Fortunately, the vinyl comes in such a striking shade of mauve it's hard to resist bringing it out. When it does hit the decks, visions of Warsaw's own Simon Cowell are not what spring to mind. Produced with Noah Georgeson, LA freak-pop production maestro and close collaborator with Joanna Newsom and Devendra Banhart, it's an entertaining, varied feast that offers up an alternative vision for modern pop, away from the ear-bud vacuousness of the current Top 10. Brodka runs the gamut from the garage punk zap of "My Name is Youth" to the swooping electro-pop balladry of "Horses", as well as much else. One to keep an eye on. Comes on single vinyl in picture inner sleeve with a set of six art-photo postcards, five of the singer and one of an analogue studio.
Various DJ Format's Psyche Out (BBE)
Party-rockin' hip hop DJ Format collaborates with compilation mecca Barely Breaking Even Records to drop four sides of "International Funky Fuzz Laiden Gems". Passing swiftly over the spelling, what this subtitle means is cuts that derive from international Sixties and (mostly) Seventies psychedelia and prog, ones that have real funk and heaviness to them. Format's taste veers towards organ-fuelled kitsch, rather than truly demented LSD odysseys, so the flavour throughout is like watching a drive-in Italian horror flick of the same era. There are outstanding moments of wild lunacy, such as the shouty squall of Poland's Krzysztof Klenczon's "Nie Przejdziemy Do Historii" or the Santana-like percussive rock attack of La Logia Sarabanda's "Todos O Ninguno" from Uruguay. There are also tracks from long-vanished countries such as Czechoslovakia, West Germany, Yugoslavia and the USSR, as well as France, Singapore, Italy, USA and the UK. It's not all gold but there's enough obscure derangement here to make it worth investing in. Comes in gatefold with plain inner sleeves.
Moby Everything Is Wrong + Animal Rights + Play (Mute/BMG)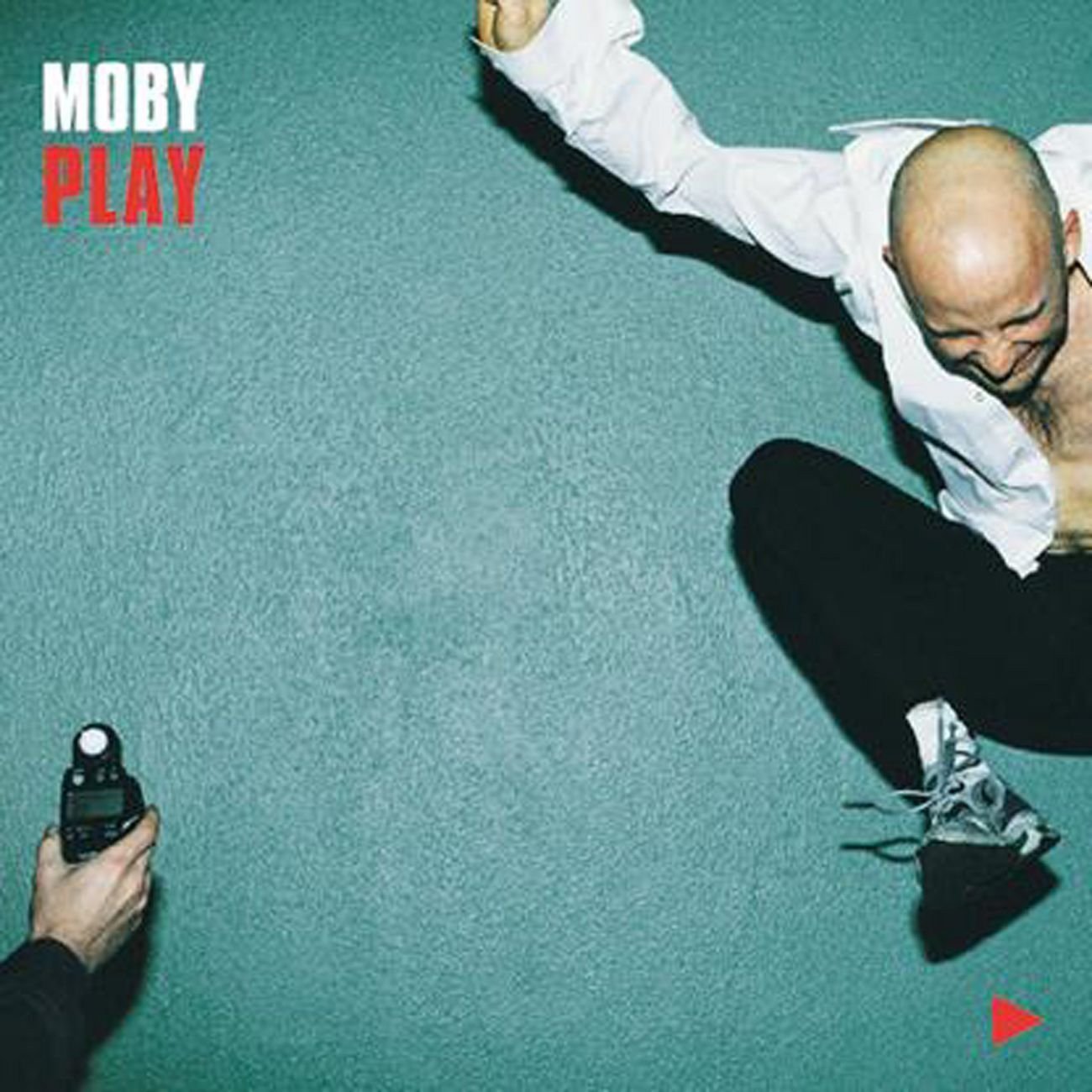 These albums originally came out in 1995 (Everything Is Wrong), 1996 (Animal Rights) and 1999 (Play) and it's fascinating, 20 years on, to hear them as Moby working through his issues. Everything Is Wrong is a bizarre album. It contains gorgeous cuts such as "Hymn" and "First Cool Hive", where the New York producer allows his classical-melodic tendencies free reign, but it's interspersed with dated rave tics, including junglist MCs, and two punk cuts, "All That I Need is To Be Loved" and "What Love". It is the sound of a man, born of the straight-edge punk scene, who's been at the forefront of the hedonic firestorm that was 1990s dance culture for five years, and he's starting to feel ideologically compromised.
Thus he came back with Animal Rights, a proper punk album, not an especially good one, but not as bad as has been made out. It's intriguing to ponder what might have happened if it had been a success. It wasn't. Moby went away and embraced his musicality, his punk side's need for grounded authenticity assuaged by the use of roots blues a capellas he dug up, around which much of Play is built. The songs have become ubiquitous, wallpaper music – "Porcelain", "Natural Blues", "Why Does My Heart Feel So Bad" and so on. It's an album I've heard too many times when I didn't want to, although it still sounds ecstatic and luscious and, in truth, the latter half is rarely aired.
It made Moby millions and he's never looked back, yet he's still never taken seriously by our musical tastemakers. I've never understood that, given the bands they do foist upon us. Are Arcade Fire really that fantastic? Twenty-six years ago Moby understood what the sweaty, E-crazed European dance scene was really about before any other major US club music producer (the Detroit and Chicago originals were all stuck in their own, admittedly often awesome, bubbles). These albums are part of his journey, although I'd advise only buying Play (which you probably already have) and digitally cherry-picking the best of Everything Is Wrong. Two come with picture inner sleeve – Animal Rights doesn't.
The Poisoned Glass 10 Swords (Ritual Productions)
From the same Seattle bloodline that spawned robe-wearing drone metal dons Sunn O))) comes an album of tonal darkness. The only real sign of the duo's heavy-rock origins in the sludgecore band Burning Witch is the grating, caustic bark of the lyrics. For the rest, G Stuart Dahlquist and Edgy59 make use of a less-is-more policy which multitudes of their peers would do well to learn from. They muster a sound that's horror filmic, flowing electronic notes that ebb and flow, and growling bass humming, disturbing whispering and bird-like effects, all flitting in and out. It's a sinister six track journey that's as unsettling as its cover art. Comes on single vinyl with lyric/picture inner sleeve.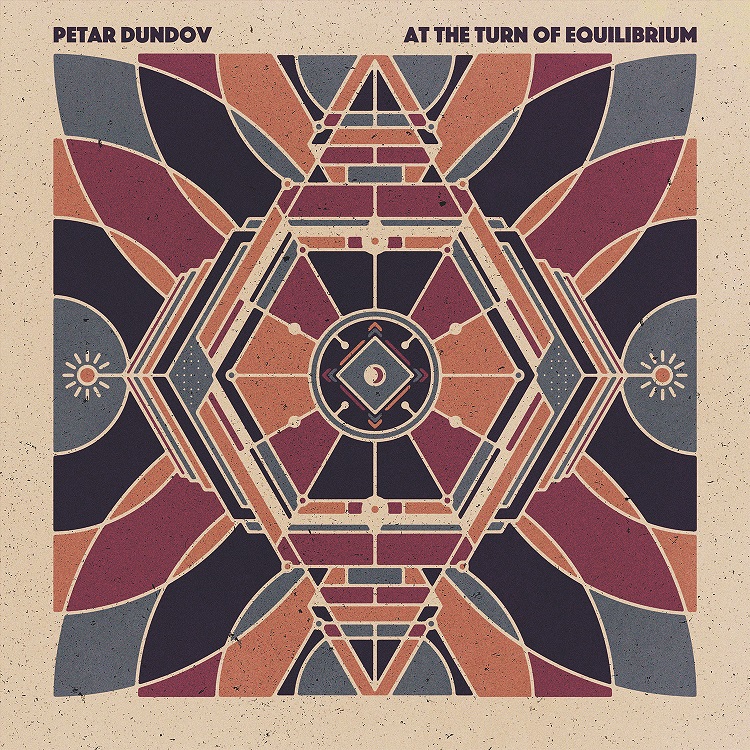 Petar Dundov At The Turn of Equilibrium (Music Man/NEWS)
Croatian producer Petar Dundov has a long-standing relationship with Belgian techno label Music Man, who have released his last four albums, yet Dundov isn't really techno as it's now understood. Most of At The Turn Of Equilibrium plays out at a slower pace than techno and even most house, instead taking a trip into history, right back as far as the Seventies, where the likes of Manuel Göttsching, Giorgio Moroder and Vangelis created great flowing suites with huge, antiquated synthesizers. Over eight sides of vinyl, one track per side, all in simple, elegant, art-clad sleeves, Dundov leads the listener off on a trip that would only work on the most spaced, outdoor dancefloors, for this is listening music with an electronic heartbeat, twilight-hewed and intoxicating.
The Hillbilly Moon Explosion With Monsters And Gods (Jungle)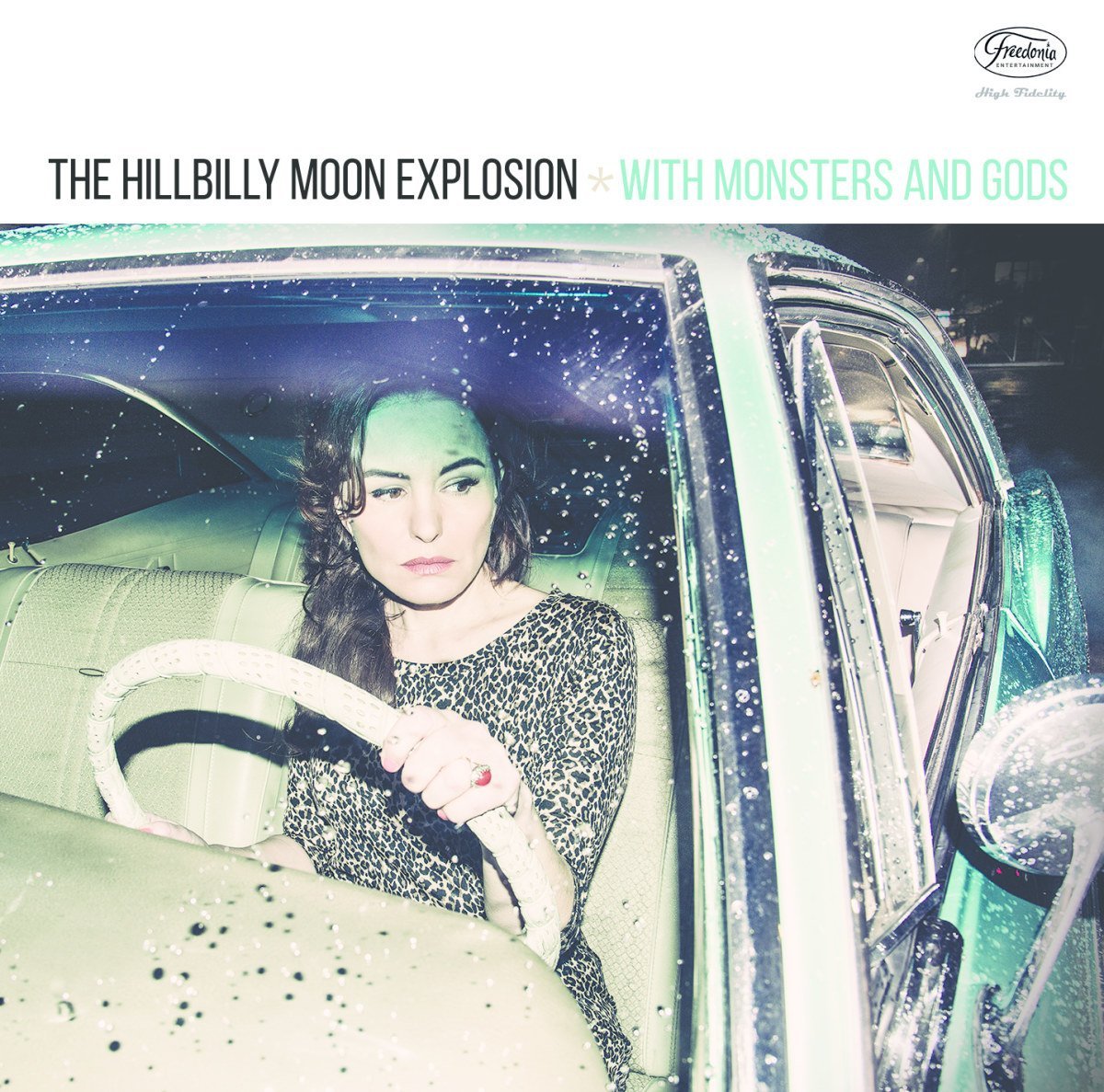 The ninth album from an outfit I'd never heard of, despite their having recorded an album only last year with cult actress-singer Arielle Dombasle. A four-piece of international origin, based in the Zurich rockabilly scene, their sound is far from predictable. Certainly songs such as "Deep Depression", sung by English double bassist Oliver Baroni, are pure Stray Cat strut, but elsewhere, mostly fronted by the Italian-Swiss Emanuela Hutter, they slap on distorted guitars, or an almost motorik rhythm section, with ska even popping in for a visit. They sound like a cross between a great boogie bar party band and a Quentin Tarantino fantasy. Comes in picture inner sleeve.
Wrangler Sparked: Modular Remix Project (MemeTime)
This one is synth geek heaven on double vinyl in gatefold sleeve. Wrangler are Stephen Mallinder, once of seminal Sheffield electronic act Cabaret Voltaire, vintage synthesizer archivist Benge, and Phil Winter of folk-electronic pioneers Tunng. Their debut album, LA Spark, appeared a couple of years back and they've now asked a selection of producers they admire to remix tracks, the only rule being that "a modular synthesizer system of your choice" had to be used in the process. The album contains an über-tech-trainspotter description from each remixer as to how they did they're mix, for those interested in such things. The rest of us can enjoy 11 ear-engaging trips into android originality that range from the doomed Dead Fader-ish threat of Chris Carter and US duo Zombi's Steve Moore, to Dean Honer of I Monster's R2D2 has-a-weird-party take on "Space Ace", to Mute Records head honcho Daniel Miller's 4/4 dancefloor, to the Wrangler closing side-long "Theme Meme" which paces and pulses, channelling both Tangerine Dream and Jean-Michel Jarre.
Manzana Kicks In Knots EP (Bodytronic)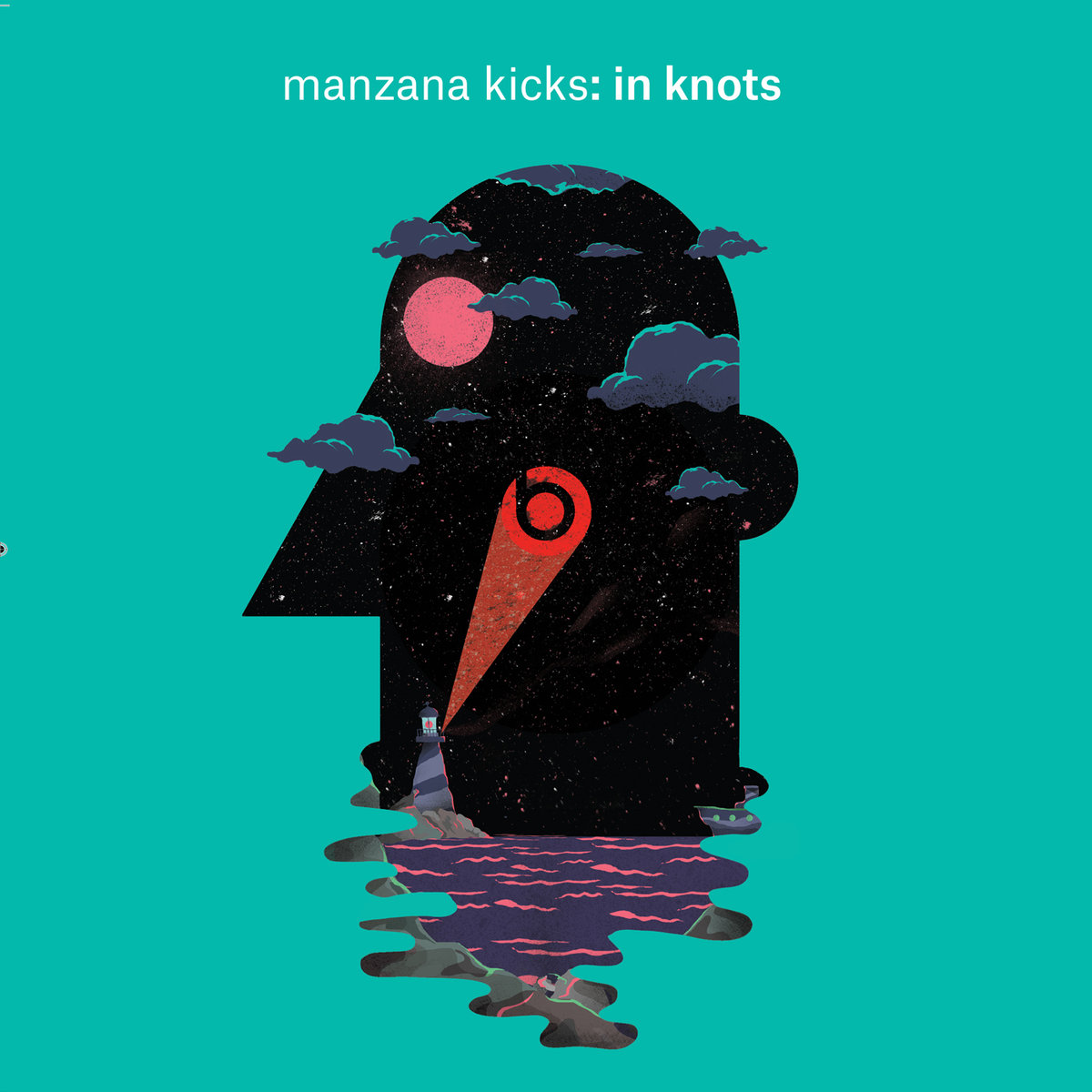 theartsdesk on Vinyl is a bit behind on this one, as we only just got our hands on it, but it's still a hot five-tracker, so why not. Irish label Bodytronic show eclecticism and imagination in their A&Ring, so there's material for both DJs and heads. The title track is a plodding groove but amped by gentle keys and, more particularly, an excellent acidic farty effect that makes the tune. Of the others on the A-side, "Slow Train" is a warm but stripped back 3am house zone-out, followed by the Optimo dub which takes it to a darker, driving acid house place, meanwhile on the flip, Chicago original Mr Fingers shows he's still got it with the genial Balearic house niceness of his "After Dark Mix", before taking it to the beach with his over-nine-minute long "Midnight Ambient Pass". All in all, a tasty 12" package with a little something for everyone.
ALSO WORTHY OF MENTION
Various Give Me New Noise: Half-Mute Reflected (Crammed Discs): To accompany a re-release of Half-Mute, the ground-breaking album by Californian post-punk freaks Tuxedomoon, Crammed Discs have commissioned an album of cover versions by Foetus, Derek Jarman associate Simon Fisher Turner, Norscq and other doyens of sonic exploration. The Cult With No Name's lush piano-tronic version of "Loneliness" captures Tuxedomoon's innate cabaret side especially well. It's released with picture inner sleeve and a 7" single that features the recently resurrected Aksak Maboul covering "Tritone (Musica Diablo)" and Non-Finito Orchestra attacking non-album single "Crash". A project done for love, and it shows.
Messenger Threnodies (InsideOut): The press release has this one down about right: "A modern day mix of progressive rock, hard rock and psychedelia." That said, the emphasis on London band Messenger's second album is on the prog and the heavy. Fortunately the five-piece can write a meaty song when required, it's not just riffage, although for me the two opening cuts, the ballistic "Calyx" and "Oracles of War", outshine the rest of the album, which veers into 1970s-style proggy part-song folkery in places. Arrives in gatefold sleeve with 10 page 12" x 12" lyric/photo booklet.
Mop Mop Lunar Love (Agogo): If Sun Ra were about today, he might appreciate this album, since it continues his mission to take jazz into both cosmic and global places, mingling funky Moogs with all kinds of rhythms that range across the African and South American continents with delightful ease. Mop Mop is Italian musician Andrea Benini but he has an armada of assistance over these four sides (in gatefold with an eye-grabbing poster of the cover art), including Brit-Trinidadian poet Anthony Joseph who gently raps out poetry over four of these mellow, jazz-funkin' exploratory tunes.
Foy Vance The Wild Swan (Gingerbread Man/Atlantic): Any album that starts with a song called "Noam Chomsky is a Soft Revolution" would get my vote, even if the music were piffle. Fortunately, the music is a chunky barroom blues. I had Foy Vance down as Ed Sheeran's Northern Irish mate making equally pallid singer-songwriter homogeny. Indeed, I just went and checked his Joy of Nothing album to make sure and, yes, it's as bad as I recalled. But for his third album, Vance attempts to reinvent himself as a bluesman, with an injection of Americana in his veins. It's a hat he's trying on and this would be a cracking album if he stuck to that Faces-tinged path, but there's too much jiggy folking and bedroom whingeing in-between. Better than expected, though. On gatefold with lyric inner sleeve.
Arthur Beatrice Keeping The Peace (Vertigo/Universal): Opener "Real Life" is a female-fronted, euphoric, gospel-tinged indie monster of a song and sets the scene. Arthur Beatrice are a four-piece fronted by Ella Giradot whose voice has a swooping, almost classical mezzo-soprano quality, large and soulful but also capable of conveying a sweet Englishness. Keeping The Peace is their second album and it's an ornate, considered, clever version of indie-pop, occasionally boasting orchestral flourishes. The best of it has a dainty but sufficiently wide-eyed sense of guitar pop uplift but when Keeping The Peace grows elegant it leaves this listener behind. Arrives on single garish bright pink vinyl in an outer sleeve covered by decorated transparent plastic
The Creaking Chair Pieceworker (Bouffant): A one-sided transparent 7" single that arrives in a brown paper bag with a likeable aquamarine watercolour abstract print on hard card enclosed. Apparently there are 10 different versions of the latter, painted by one Ozzy Ellis. The Creaking Chair is Brighton musician Andrew A C Cooper and "Pieceworker' is a dense, drone-flavoured thing, somewhere between tUnE-yArDs and a smacky Velvets numbers, spiked with swirling sound effects. It's intriguing rather than essential, but bodes well for debut album Mainframe.
Monster Treasure Monster Treasure (Leisure + District): Fuzzed-up all-girl punk-pop from California, a debut album that rushes at you eagerly, its ballsy sound, its songs and its primitivism yelling proudly that Monster Treasure listen to The Ramones, thus coming on like all those messy Eighties indie bands who sounded like "da bruddas" but looked like provincial Velvet Underground clones. Fast forward 30 years and it's one to file beside Sharkmuffin and Dum Dum Girls, i.e. a garage blast from a band who may have the melodic suss to soar, given time. Comes on single vinyl with picture inner sleeve.
Trondheim Jazz Orchestra with Kim Myhr & Jenny Hval In The End His Voice Will Be The Sound of Paper (Hubro): With that Dada-meets-Burroughs cut-up title, this was never going to be a sparkly pop moment. Hubro Records are a reliably offbeat entity, the cover art here, as so often, a simple snapshot representing the majesty of their native Norway. Jazz and experimental is their thing, and this album, on double vinyl with lyric inner sleeves, veers towards the latter, as improvisational composer Kim Myhr has the Trondheim Jazz Orchestra lay out rustling, off-key, string-led sound beds, with the singer Jenny Hval whisper-singing over the top. My ears found its scratchy downtempo dissonance grating quite quickly but, as ever, I admire Hubro's pluck for pumping this stuff out, offering a true alternative.
Moskus Ulv Ulv (Hubro): Title of the month. "Ulv Ulv" is my new battlecry. Another Hubro release and more approachable than the one reviewed above. It's the third album from a Norwegian trio, with the addition of fine work on an eight-stringed Scandinavian violin known as a Hardanger fiddle from Nils Økland. Recorded in a gallery that the press release describes as being designed by an "anthroposophically orientated architect". I had to look up "anthroposophical", which relates to the belief that spiritual aspects to reality can be found through mental practice. It fits the music quite well, which is folk-flavoured jazz abstraction within which there is, indeed, a kernel of something lovely, although it would take the listener a while and much contemplation to truly tune into it.
The Hummingbirds Pieces of You (Gladstone): Nope, not the return of the Australian Eighties indie-pop outfit. This lot are a five-piece from Liverpool whose default setting is upbeat country & western. They have an easy, cheerful way with harmony and melody (too cheerful on the whistle-laden shuffle of "Emma"). Think The Rockingbirds by way of Aztec Camera. There's talent here and it's starting to shine. Comes on white vinyl.
Jasmine Power Stories & Rhymes EP (Jasmine Power): Gilles Peterson-endorsed Welsh jazz-pop singer who appeared with the title song of this 12" EP early last year. It's the stand-out song here, very catchy with its chorus, "Come and find me where and when you wish to/I'll be sitting beneath the sea like I used to/Writing stories and rhymes inside my head". The rest of the EP is more for the Ronnie Scott's crowd, likeable enough but with not nearly the same crossover potential. With her dark, coil-haired looks and the voice she has, the word "Winehouse" won't be far from people's lips if Power gains profile but, for the moment, a self-released 12" calling card…
Smokey Joe & the Kid Running to the Moon (Banzai Lab/Believe): Electro-swing is a much-maligned music style among the tastemakers. I can see why. It's bourgeois, obvious and fun, but, you know what? It rocks a festival, so why not! It may not break through the vanguard barricades, but it's a blast and the best of it has real musical wit. Smokey Joe & the Kid are a duo of producers from Bordeaux and their second album is a hip hop-flavoured frolic with plenty of pokey woodwind swing breaks and brassy parps. More breakbeaty and sampledelic than Caravan Palace but a close relation, nonetheless, and full of zesty, good time feeling.
Beth Orton Kidsticks (Anti): "Return to form" is an over-used phrase among music journos, usually frothing too hard over the return of a once-great hero. However, for those who enjoyed Beth Orton when she veered more towards the electronic than the pastoral, Kidsticks is, indeed, a return to form. It's reviewed elsewhere on theartsdesk, but I'm here to remind that, arriving in picture inner sleeve, the vinyl cut is good, deep and clean, emphasising the bang up-to-date production by Orton and Fuck Buttons' Andrew Hung, as well as that the singer, in strong voice, has hit a feisty vein of songwriting.
Recreations Baby Boomers 2 (Xtra Mile): Sam Duckworth used to record (and possibly still does) as Get Cape Wear Cape Fly, a band I never especially took to, despite their magnificent name. I was traumatized at Glastonbury 2007 when Q made me review them while Shirley Bassey was on. In fact, I swore I'd never obey such editorial nonsense at Glastonbury ever again. The bliss potential is too short to be wasted on that.
But, I digress. No grudge remains, and happily this debut album from Duckworth's new project is better than GCWCF. It's jovial electro-pop with chatty lyrics and sometimes tunes that stick in the head, albeit occasionally too twee and self-consciously whacky for me. It comes in smart packaging, with a die-cut "R" on the black outer sleeve through which the rainbow-psychedelic mural of the inner sleeve can be seen. My copy has a sticker on the outside saying it contains "limited edition transparent purple vinyl" – but it doesn't. Cheeky!
Crazy P/Steve Cobby/Flash Atkins Look Forward And Back (Paper): After their last couple of 12" single releases, which have seen regular action at theartsdesk on Vinyl's mansion parties, Paper Records now slow the pace with this soulful deep house triple header. It's well-executed, gently hypnotic and squelchy in the case of Flash Atkins, and woozily funky in the case Crazy P, but a little too genial and earthbound for the way we party round these parts.
Bob Mould Patch the Sky (Merge): Bob Mould is one of the reliable old guard of American alt-rock, with his band Husker Du a foundation stone of grunge. His solo output has always maintained a high-quality threshold (with the exception of when he took an admirable but not-quite-good-enough left turn into electronic dance music) His 13th album, born of personal upset, continues the trend for grit and tunes melded together, but it's reviewed elsewhere on theartsdesk so suffice to say it comes in a picture sleeve on transparent vinyl and it rocks loudly and well.
Manik Weights & Measures EP (Poker Flat): New York DJ-producer who's released through Josh Wink's Ovum imprint and Jamie Jones' Hot Creations in the past, and now has this triple header on hardy perennial German label Poker Flat. It's one for the DJs – the lead cut, "Thirsty Crow", especially, isn't a bad floor-holder, chugging along with slivers of sci-fi echo and hissing hi-hat – but there's too much of this 'Beefa-friendly tech-house about lately. It's alright, but it doesn't say anything.
Methyl Ethel Oh Inhuman Spectacle (4AD): Good band name. Bedroom producer Jake Webb, based in Perth, Australia, created the album himself, although Methyl Ethel is now a three-piece, thus taking a now common path to blossoming into the public realm. Clanging tuneful guitar, redolent of the House of Love or even Robin Guthrie himself, is moulded round Webb's effective, pleading voice, and on songs such as "Twilight Driving", with its faux-sax accompaniment, he shows real pop chops. Single vinyl, plain inner sleeve.
Wray Hypatia (Communicating Vessels): The second album from Birmingham, Alabama, alt-rock trio Wray was released in March but now arrives on vinyl. It's for fans of early New Order and those who like a bit of jangle and underplayed shoegaze vocals tied to a steady rhythm section and a non-agressive post-punk stance. There's a cover of Faust's "Jennifer", signifying again, where this album stands, but neither the songs nor the sound ever really catch alight and blaze.
Olga Bell Tempo (One Little Indian): What's really well-estimated about this album is the way Olga Bell presents herself, from the bizarre, playful cover shot of her excited face rising from black gloop, to the music, which has her singing, chatting, serious but with a lightness, having a vocal ball, all played out over quirked-out, clattery electronics, with just enough poppiness to interest a wider audience. Born in Moscow, raised in Alaska and based in Brooklyn – surely a CV in itself – Bell is a proven, auditorium-filling classical prodigy and composer who's stepping sideways into arty, Björk-ishness. It's has its moments and it's certainly interesting – "Stomach It" is a corking odd-pop tune – but it's not an album I warmed to. Arrives on single vinyl in picture sleeve with an internal loose pocket containing six 12" x 12" lyric/art cards.
Se Delan Drifter (Kscope): The G-word is all over this one like a rash, whisper it… Goth. Personally, I like a bit of that classic melodramatic Eighties Goth sound, and Se Delan – made up of Brit musician Justin Greaves (of rockers Crippled Black Phoenix) and Swedish vocalist Belinda Kordic – deliver something akin to The Mission having a very bad day, fronted by a breathy, mordant child-like female voice. Echoing bell-like guitars and misery, seasoned with melody is the game on the duo's second album, and they do it well, although I can only listen to a little of it before it grows tiresome. On single vinyl, plain inner sleeve, with 12" x 12" four page lyric/art booklet.
Stimming Alpa Luisia (Diynamic): Martin Stimming was an accomplished musician from an early age but, now on his fourth album, has long geared his energies into the world of club music and electronica. Hooking up with Hamburg house kingpin DJ Solomun while still in his teens, his career has been well nurtured, riding the crest between thoughtful album music and 4/4 foot-moving fare. Alpe Luisia is named after the Italian mountain where the album was created. It has a crafted delicacy but also bubbling, soulful deep house flavours; in fact, it's a bit too subtle and comfortable for my tastes, reflecting instead the tasteful place where this kind of music often resides these days. On double vinyl in single sleeve.
Graham Nash This Path Tonight (Blue Castle): Graham Nash has seen it all. He was the nice guy in Crosby, Stills & Nash, the glue that kept those two other nutters together. And he's forgotten more about harmony than most 21st-century folkies will ever start to know. This is his first album in 14 years and there are signs of the old flame burning on songs such as "Another Broken Heart", but this stripped-back acoustic collection doesn't set my ears alight or cry out for repeat listening. Single vinyl in gatefold sleeve.
Palace Winter Waiting For The World to Turn (Kartel): Following the "Medication EP", which was previously reviewed in theartsdesk on Vinyl, comes the debut album from Danish duo Palace Winter. There's a pun in there somewhere about how if they were called Winter Palace they'd be storming… but they're not, they're Palace Winter, and they make understated, synth-tinged, post-Coldplay prog-pop with a smidgeon of Scandinavian melancholy. It's either wimpy or rather beautiful, depending where you stand, and you can probably guess where I stand. Single vinyl in gatefold sleeve with lyrics on.
We welcome any and all vinyl for review. Please hit thomash.green@theartsdesk.com for a postal address.
Any album that starts with a song called 'Noam Chomsky is a Soft Revolution' would get my vote
Explore topics
Share this article