Becca Stevens Band, Sam Wanamaker Playhouse |

reviews, news & interviews
Becca Stevens Band, Sam Wanamaker Playhouse
Becca Stevens Band, Sam Wanamaker Playhouse
Sensational performance from Lauren Laverne's Wonder Woman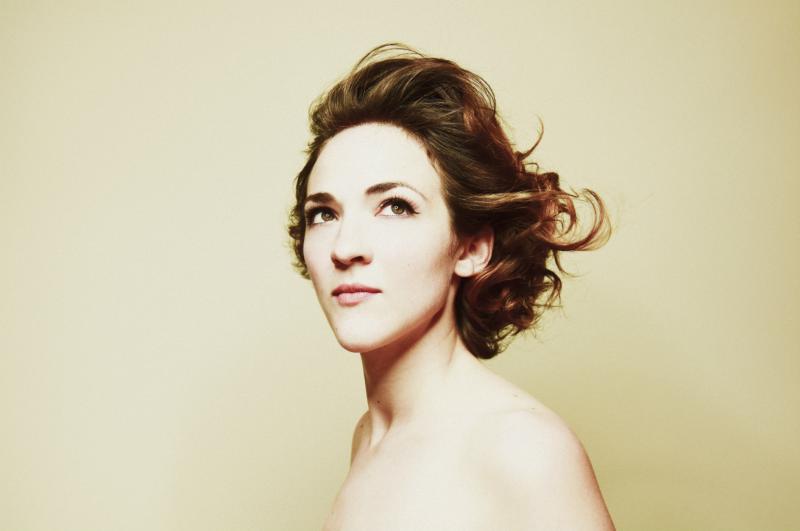 Becca Stevens: limpid fusion
Becca Stevens' limpid, luscious and artful fusion of Appalachian folk, jazz and indie rock found a perfectly empathetic setting in the Sam Wanamaker Playhouse, in an inspired choice for Lauren Laverne's Wonder Women series of summer gigs. Stevens' band began honing their connoisseur's stylistic melting pot more than a decade ago, and has been a fixture on the New York scene for some years. As she begins to make a name over here, British audiences are due for a treat.
Stevens blends original compositions with covers of a broad range of sympathetic writers, from Usher to Joni Mitchell. But what makes this band such a compelling live prospect is less the lyrics than the mesmeric intensity of their performance, which each time manages to lure the audience up close enough to see (metaphorically) the whites of the singer's eyes, and the palpitations of her heart. Emotional close-ups are her subject, whether in relationships, memory, or occasionally more abstract musing.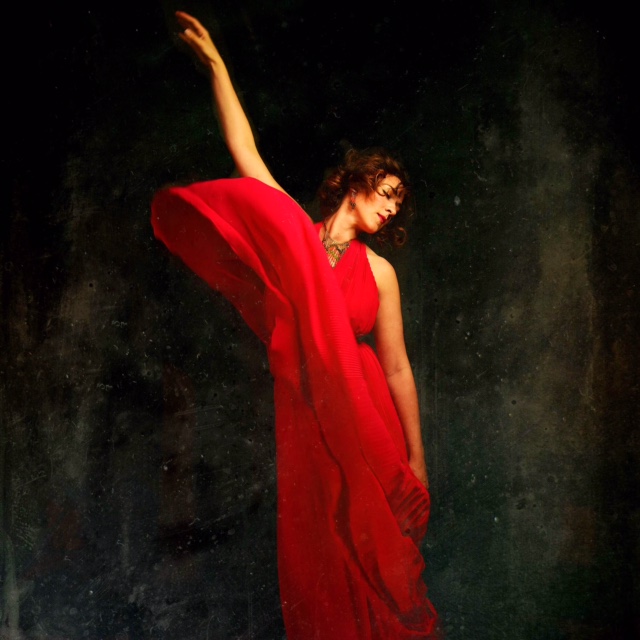 Stevens' voice has a luxurious elasticity that massages the most from every phrase. At its best, this is a team performance, however: Liam Robinson on accordion and keyboards, Chris Tordini on bass, and Jordan Perlson on drums and percussion all sing close harmony that simultaneously evokes the folk history in Stevens' music, and hugs the audience tight. She opened the first set with "Tillery", a song that's both rhythmically tricksy and emotionally charged, with multi-part harmony choruses that could make a skeleton's spine tingle.
The cover of Usher's "You Make Me Wanna", which ended the first set, also used choruses as a kind of call-and-response to dramatise the song's debate about a new relationship. In a candlelit venue like the Playhouse, which like this music summons the best of cultural history, put to contemporary ends, the sensation was transcendently beautiful.
Stevens' eclectic song settings are instantly visible in the band's instruments. She alternates between electric guitar, ukelele and the South American charango, and with each change of instrument a new musical palette arrived. Her version of Frank Ocean's "Thinkin' About You", in which she plays ukulele, immediately switched the focus inwards. The same was true of Liam Robinson's shift between keyboard and accordion. The band has one foot in acoustic heritage traditions, another in a contemporary electronic world, and dances beautifully with both.
Stevens is an experienced collaborator with other American musicians of similar generic fecundity, such as Snarky Puppy, Gretchen Parlato and Brad Mehldau. Stevens has already performed at a few clubs and festivals with the young British improvising virtuoso Jacob Collier, who came on for a charming improvisation of Stevie Wonder's "As".
Though hugely skilful and musically informed, Stevens is, in the best sense, a pop singer. This is approachable music that appeals across all boundaries of age and taste, as the show's diverse audience profile suggested. She shows how innovative, historically informed, multi-genre music making can also be addictively, thrillingly enjoyable. Catch her when you can.
Emotional close-ups are her subject
rating
Explore topics
Share this article