Classical CDs Weekly: Bach, Graeme Koehne, Schubert |

reviews, news & interviews
Classical CDs Weekly: Bach, Graeme Koehne, Schubert
Classical CDs Weekly: Bach, Graeme Koehne, Schubert
Baroque piano concertos, dazzling Australian orchestral music and a great song cycle from a young British tenor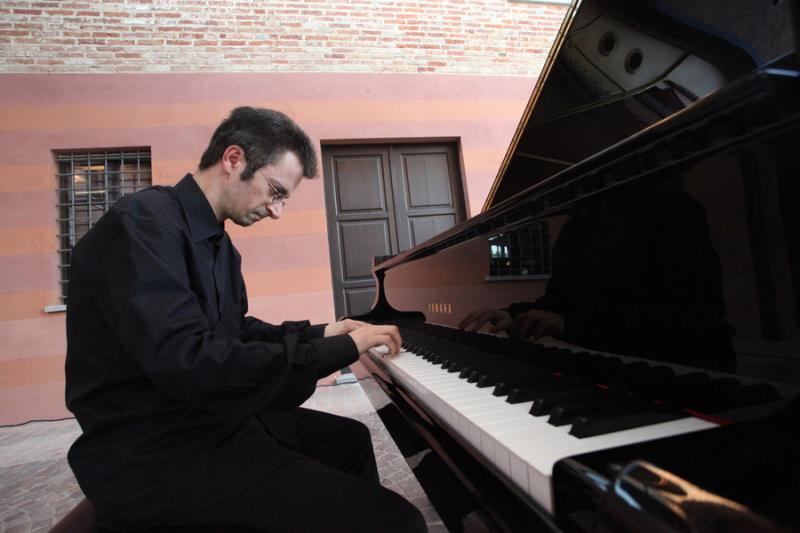 Pianist Andrea Bacchetti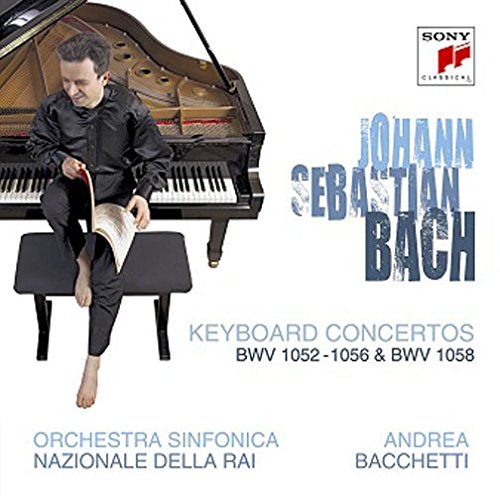 Bach: Keyboard Concertos Andrea Bacchetti/Orchestra Sinfonica Nazionale della RAI (Sony)
My only niggle with this invigorating set is that we don't get all seven of Bach's keyboard concertos. Having six is splendid, but there's bags of spare space on the second disc for more music, even if the missing No. 6 is a transcription of one of the Brandenburgs. That said, these are supremely enjoyable performances. Andrea Bacchetti has an ear for the bigger picture. Bach's elaborate noodlings can sound laborious in some hands, but Bacchetti's lightness is a thing to treasure. You can always hear the tunes. And however big a fan you might be of weighty D minor piano concertos by Brahms and Rachmaninov, Bach's BVW 1052 says almost as much in less than half the time. Bacchetti's tempi in this work sound ideal, the performance unfolding with clockwork precision and plenty of deft humour. We're constantly wrongfooted, Bach constantly sending us off in unexpected directions. There's an unobtrusive yet earstretching harmonic event just over a minute into the E major concerto's "Siciliano". Bacchetti relishes it for just a second, before slyly moving on.
The outer movements of the three major key works sparkle, though the performances which really hit home are Nos. 5 and 7. The former's elegant slow movement speaks with world-weary profundity, though Bacchetti regains his mojo for a scintillating though unhurried "Presto". You probably already own and admire Perahia, Gould and Schiff in these pieces, but Bacchetti is as good, and he's neatly accompanied by the strings of the Orchestra Sinfonica Nazionale della RAI. Bach has rarely sounded so approachable, and these performances are very well recorded.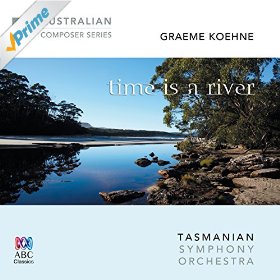 Graeme Koehne: Time Is a River Tasmanian Symphony Orchestra/Richard Mills (ABC Classics)
This disc is a blast, and sent me online in search of more music by the contemporary Australian composer Graeme Koehne. I wasn't disappointed. Anyone who cites among his influences Boulez, Takemitsu and Henry Mancini has to be worth investigating, and this anthology contains some gloriously uninhibited music. Powerhouse, Elevator Music and Unchained Melody should be on everyone's playlists, but they're not included here. But we do get the "festive fanfare", Forty Reasons to Be Cheerful – an invigorating opener and a joyously cheesy chaconne, its over-familiar chord progression never sounding naff. The side drum ostinato can't help recalling Bolero, and there's a similarly bold key change just before the close. It's followed by The Persistence of Memory, a gravely beautiful concertante piece for oboe and strings, wonderfully played here by David Nuttall.
The Divertissement: Trois Pièces Bourgeoises is an effective orchestral transcription of an early string quartet, Between Two Worlds a suite extracted from a full-length ballet. Anachronistic in style, undoubtedly, but exquisitely written and difficult to resist. As is Time Is a River, originally a chamber work for clarinet and string quartet, soloist Paul Dean's soft legato playing a consistent pleasure. Performances from the Tasmanian Symphony Orchestra under Richard Mills are superb, as is the recording. Buy this and you'll be hooked. Next seek out Koehne's oboe concerto Inflight Entertainment, and the suite of Tivoli Dances. Unashamedly tonal, brilliantly orchestrated and appealingly big-hearted, this music deserves to be much better known.
Schubert: Die schöne Müllerin Robert Murray (tenor), Andrew West (piano) (Stone Records)
Comparing Robert Murray's new disc of Schubert's Die schöne Müllerin to the likes of Fritz Wunderlich and Dietrich Fischer-Dieskau is instructive. Crucially, Murray sings like a young man, his lightness of touch and vocal agility completely winning. There's a disarming honesty to his approach, as you'd expect from someone who's been singing the work for years. The cycle's downward trajectory is projected with raw honesty, the bleak ending all the more affecting after such an upbeat, ardent start.
"Danksagung an den Bach" and "Die Neugierige" are exquisitely sung, Murray capturing to perfection the miller's wide-eyed optimism. There's an abrupt chill when Murray reaches "Der Jäger" and "Eifersucht und Stolz", and genuine desolation in "Trockne Blumen". The final two songs pack a huge punch, Murray's sincerity making us take every word at face value. Andrew West is a superb accompanist, making Schubert's occasionally florid writing sound easy and knowing exactly when to step back and let Murray take the limelight. Highly recommended – full texts and translations are provided, and Murray's account of his relationship with the cycle is a fascinating read. Beautifully recorded too.
Anyone who cites his influences as Boulez, Takemitsu and Henry Mancini has to be worth investigating.
Explore topics
Share this article