Edinburgh Festival: Bartoli, Barry Humphries, Deep Time |

reviews, news & interviews
Edinburgh Festival: Bartoli, Barry Humphries, Deep Time
Edinburgh Festival: Bartoli, Barry Humphries, Deep Time
An audio-visual extravaganza, transcendental Mahler and raunchy Weimar cabaret at EIF
The EIF's 'Deep Time': a son et lumiere spectacular at Edinburgh's Castle Rock kicked off the festival season in style
The big yellow banners proclaiming "Welcome, world" are out. And judging by the seething, heaving crowds, a fair portion of the world has indeed descended on Edinburgh, where the annual August festivals season has now been up and running for just shy of a week.
For the Edinburgh International Festival, the city's big brother event – as opposed to its unruly and far fatter sibling the Fringe – it's been a very strong start, with a universally adored Bellini Norma starring Cecilia Bartoli (pictured below) kicking things off, and audio-visual son et lumière extravaganza Deep Time illuminating Castle Rock and the imposing edifice that is Edinburgh's Castle. It's become International Festival director Fergus Linehan's new tradition to launch the event with a big, free, public, outdoor show – this one was actually two days after the EIF's official start, but hey, who's calendar-watching?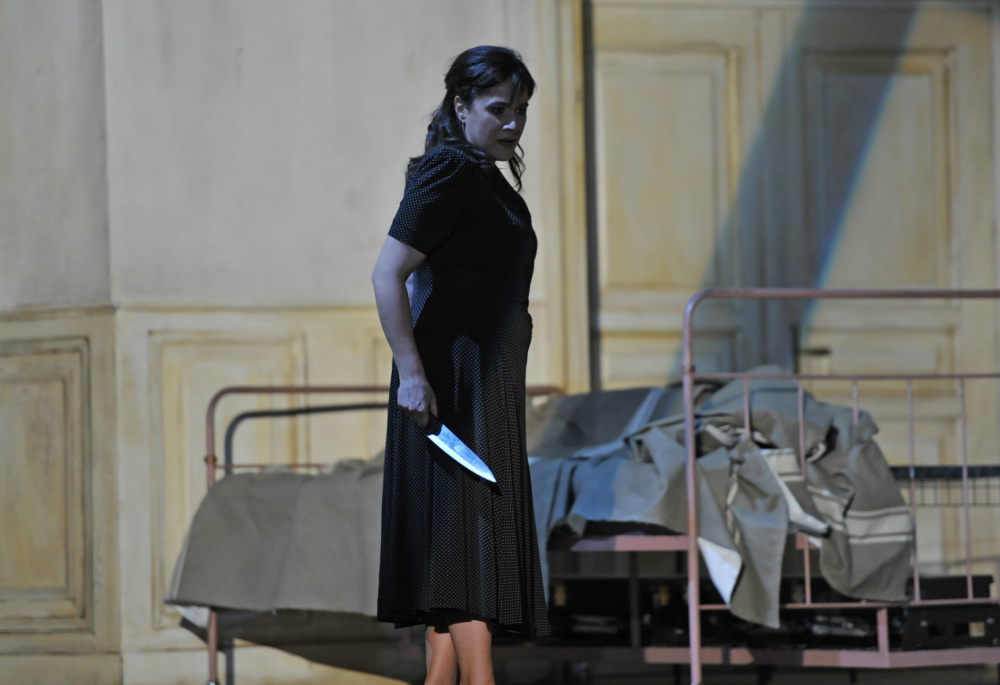 It felt like a very different show from last year's The Harmonium Project, which threw largely abstract digital animations onto the Usher Hall to the accompaniment of John Adams's choral Harmonium. This year the music was from Glasgow post-rockers Mogwai, and the projections told more of a story – scrolling us back 350 million years to the site's origins as a volcano, and celebrating 18th-century Edinburgh geologist James Hutton's theories that the world really was that old. It was a stunning visual achievement, and it turned the Castle's west facade into something of a movie screen for images of fossils and churning lava – maybe a touch too narrative, but it still brought together almost 30,000 townies and visitors alike in the festival spirit.
The first of the International Festival's Queen's Hall concerts, the day before, was a gripping concert from the Australian Chamber Orchestra, whose opener of Wagner's Siegfried Idyll – a warm, glowing account – actually felt low-key compared with what came after the interval: Mahler's Das Lied von der Erde, in Schoenberg's chamber arrangement. It's rarely done, but it's a fascinating transcription whose single strings and soloistic wind and brass bring a glorious transparency to an already chamber-like score, with the twang of mandolin and parp of harmonium occasionally breaking through the textures. The ACO gave a typically strongly etched, finely detailed account, each gesture and shape wrung for meaning, although it felt far less studied than some of their performances can be. And if there were balance issues at the start with singers Stuart Skelton and Alice Coote, they were soon overcome: Skelton was all swagger and insouciance in the work's drinking songs, whereas Coote fixed the audience with an unsettling stare for her more serene, philosophical sections, maintaining the blistering intensity for a closing "Der Abscheid" which left her visibly moved, and seemingly unable to acknowledge the audience's applause for several seconds. It was a truly transporting experience.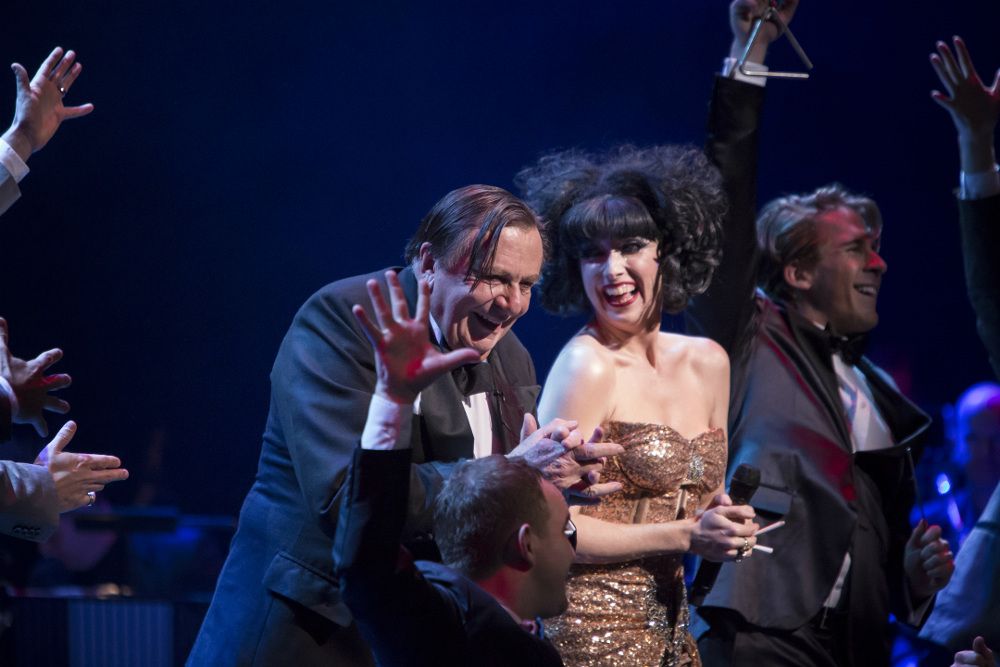 Over in the Usher Hall, the Orchestra dell'Accademia Nazionale di Santa Cecilia under Antonio Pappano launched the EIF's orchestral concerts with Rossini's Stabat Mater, following it the next day with a second, purely orchestral concert in which Boris Berezovsky gave a seething, highly theatrical account of Rachmaninov's Rhapsody on a Theme of Paganini. But it was the ACO who returned the following evening for a more unusual event that attracted quite a different audience to the Hall, entitled Barry Humphries' Weimar Cabaret. Joined by their eminent compatriot, and with Dame Edna nowhere in sight, they gave a thoroughly entertaining, also very enlightening survey of so-called 'degenerate' German music from the 1920s and 1930s, with cabaret and jazz-inspired works by Weill, Hindemith, Krenek, Schulhoff and others performed by saucy Aussie chanteuse Meow Meow (pictured above with Barry Humphries). It was just the kind of show that, a few years ago, might have only found a home on the Fringe, and which is gratifyingly broadening the International Festival's serious music audience to invite in a far bigger crowd – while still keeping the quality and ambition high. And although, after just a few days, it feels like Edinburgh's festivals have already been running for weeks, there's still plenty more to come.
'Deep Time' turned the Castle's west facade into a movie screen for images of fossils and churning lava
Explore topics
Share this article