theartsdesk at the Edinburgh International Film Festival 2016 |

reviews, news & interviews
theartsdesk at the Edinburgh International Film Festival 2016
theartsdesk at the Edinburgh International Film Festival 2016
Little pomp but plenty of eclectic entertainment at the EIFF's 70th edition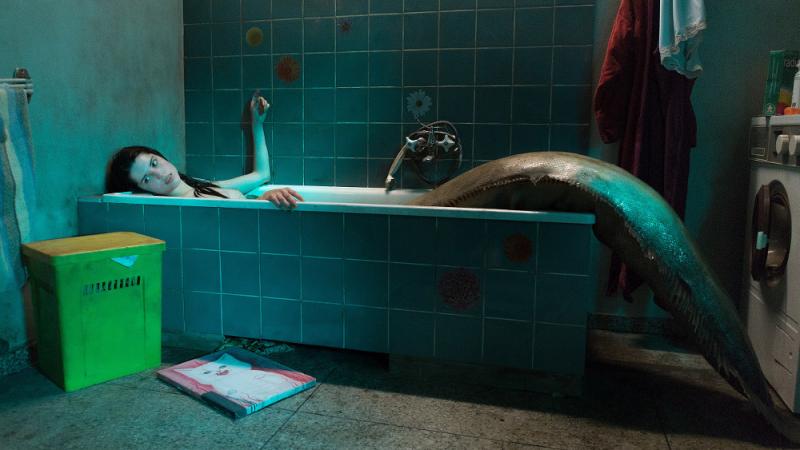 Fishy tales: bizarre Polish mermaid vampire musical 'The Lure' was one of EIFF's highlights
Even without any particular pomp or focus for celebration, the 70th Edinburgh International Film Festival has felt like a particularly strong and broad-ranging one, with a programme so big it was a struggle to take it all in.
Opening golf drama Tommy's Honour (reviewed by Demetrios Matheou last week) may have failed to thrill, but there's been plenty more to entertain and provoke. And as the EIFF heads towards its closing gala – with the Gillies MacKinnon's remake of Whisky Galore! on Sunday evening – it's inevitably time for the festival to reveal its award winners.
The Michael Powell Award for best British feature went to Ben Sharrock's deadpan romcom Pikadero, with Mercedes Grower's Brakes (starring Noel Fielding, Julian Barrett, Julia Davis and others) getting a special mention. Best performance in a British feature went to Catrin Stewart as vengeful twins in Welsh-language thriller The Library Suicides; best international feature was Greek director Argyris Papadimitropoulos's Suntan; and best documentary was Johan Grimonprez's Shadow World, exposing the workings of the global arms trade.
Eclectic hardly begins to describe EIFF's bewilderingly diverse offerings this year – here are just a few of them, from teen dramas and strong docs to the downright strange.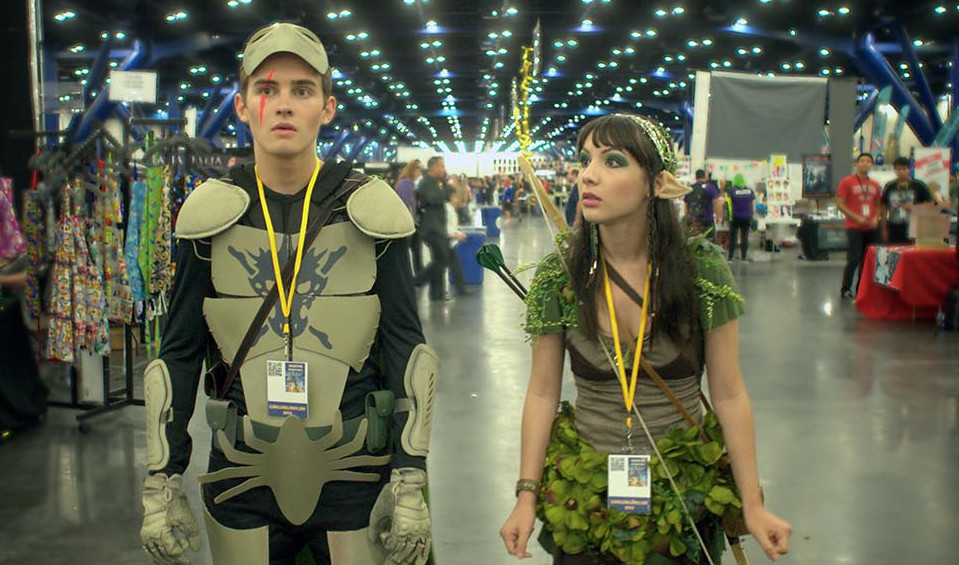 Slash (Clay Liford)
An engagingly deviant spin on coming-of-age movies, Clay Liford's charming offering follows geeky, friendless, Texan 15-year-old Neil (a brilliantly deadpan Michael Johnson, pictured above with Hannah Marks) on his journey of self-discovery in the world of erotic fan fiction. His explicit homoerotic stories imagining intimate liaisons between cherished sci-fi heroes make him a laughing stock at school, but attract fellow fan-fiction scribe Julia, aka Fain the elf (a hilariously sassy, gobby Hannah Marks), who drags him to celebrate his talents at a Comic-Con in Houston. Although it deals nimbly with issues of underage sexuality and keeps a gratifying sense of respect towards its often comical sci-fi/fantasy obsessives, in the end it feels like it could have had a harder edge – sweet and captivating rather than particularly provocative.
Sparrows (Rúnar Rúnarsson)
More teenage angst, but of an altogether more serious kind in this quietly devastating Icelandic drama, which paints a perhaps too damning portrait of village life in the country's remote West Fjords. Reykjavík teenager Ari (an angelic and increasingly forlorn Atli Óscar Fjalarsson, pictured above) is moved, against his wishes, out of the capital and in with his estranged father in the isolated fishing village of his birth, where he gets his first tastes of drink, drugs, abuse and neglect. Despite a few chinks of light, things spiral ever downward to a truly desolate, shocking conclusion. But with his lingering shots of the rugged Icelandic landscape and reflective pacing, director Rúnarsson conveys all his turbulent tragedy with disarming restraint, and Fjalarsson is magnificent as a study in repressed desperation in the central role.
Brahman Naman (Q)
Not so much existential angst here, more straightforward sexual frustration. This charmless Indian college sex comedy tries to break away from frustrated-nerds-obsessed-with-shagging cliches, but just ends up seedy and unpleasant anyway. The set up's promising enough – a Bangalore team of over-educated high school quizzers on a trip to a big contest in Madras, with interesting nods to caste divisions and prejudices. But any sense of plot is soon overshadowed by endless scenes of drinking, far-fetched tales of sexual exploits and the humping of various household appliances. With its quiz-question intertitles and retro animations, it feels like director Qaushiq Mukherjee (aka Q) is desperate to throw anything at Brahman Naman to make it feel quirky, but it's at the expense of simple matters of plot and character – and none of those characters are drawn in enough depth to make them even partially sympathetic. It's about as much fun as it can be watching a gaggle of undergrads getting drunk again and again and again.
The White King (Jorg Tittel & Alex Helfrecht)
A post-revolution, agrarian USA; totalitarian surveillance and disappearances; a young boy charting his way through this dangerous world. The White King, getting its world premiere at EIFF, has plenty going for it – not least a luxury cast including Jonathan Pryce, Fiona Shaw, Greta Scacchi and Agyness Deyn, plus youngster Lorenzo Allchurch (pictured above with Jonathan Pryce) very strong in the tormented lead role. It's directors Tittel and Helfrecht's feature debut, based on the well-received novel on Ceaucescu-era Romania by György Dragomán. They paint in the jarring details of their dystopia brilliantly – CCTV cameras lining arid country roads; chess-playing androids alongside rickety horse-drawn carts. But their story struggles to spark into life, with the result that the movie feels like an awful lot of set-up for little in the way of memorable plot. For a convincing vision of a post-technological future, though, The White King is fascinating and unsettling.
Gary Numan: Android in La La Land (Steve Read & Rob Alexander)
Onto a selection from EIFF's fine documentary strand. Granted intimate access to 1980s pop icon Gary Numan (pictured above right) and his family, directors Steve Read and Rob Alexander have created a revealing, affectionate biopic that captures the man at a pivotal moment – his move from the English countryside to downtown Los Angeles, and the recording and release of his 2013 album Splinter. There's plenty of great concert footage, some disarming frankness in one-to-one interviews, and touching family scenes, even a mobile home holiday across the US. But despite – or perhaps because of – their closeness to Numan, the two directors seem to skim the surface of more challenging areas of his personality and history, which are acknowledged but seldom investigated – his Asperger's, his near financial collapse in the mid 1980s, his marriage to superfan Gemma O'Neill, astonishingly supportive though their relationship clearly is. It's stylish, cleanly structured and pacey, but in the end it feels more like a fan doc than an objective appraisal.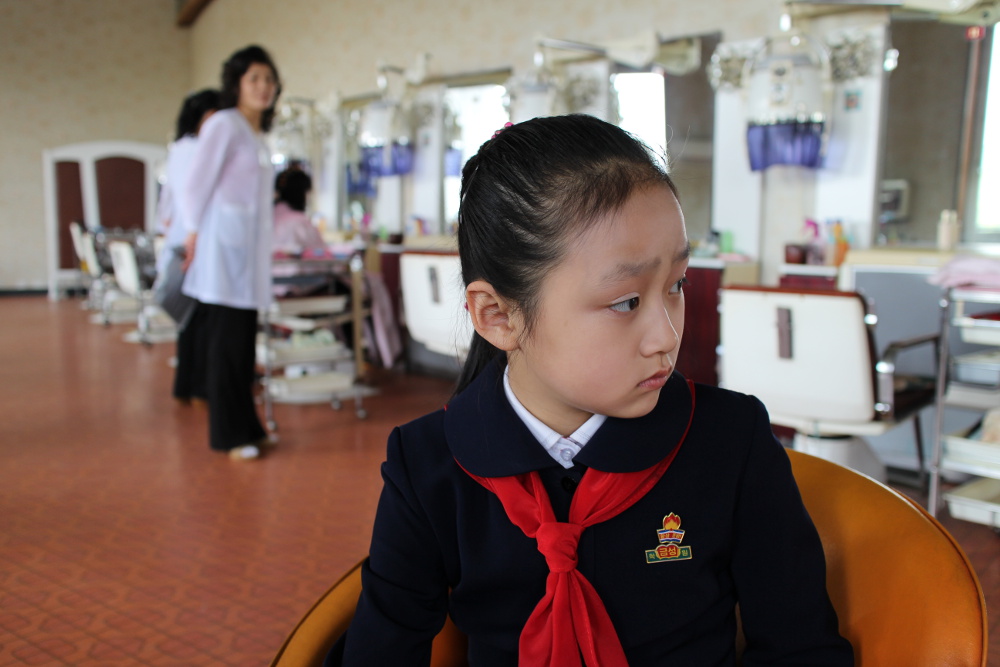 Under the Sun (Vitaly Mansky)
Veteran Russian film maker Vitaly Mansky takes a gloriously simple concept in this quietly harrowing documentary on family life in North Korea. Chaperoned, guided and coerced by the regime's authorities into filming their staged versions of reality, he simply retains the intrusions from state officials in his final cut of seemingly innocent ordinary life in the secretive state. A family is thereby encouraged to extoll the health-preserving benefits of kimchi in increasingly elaborate terms in the same scene repeated over and over again. A factory team's praise for their top-performing worker is never enough, and they're asked to repeat until they reach the required level of enthusiasm. You get the idea. It works brilliantly, and speaks for itself. But whereas recent North Korea doc The Propaganda Game took an almost gleeful delight in exposing the regime's excesses and lies, Under the Sun focuses squarely on the human victims, especially eight-year-old Zin-mi (pictured above), who might begin by spouting pearls of nationalistic pride as a model citizen, but is later reduced to tears by the stress of the subterfuge. Far from a political condemnation, it's a profoundly human expose of life under terror and deception.
Chicago Boys (Carola Fuentes & Rafael Valdeavellano)
Getting its European premiere, this even-handed account of neo-liberalism in Chile tells the stories of Santiago students who travelled to the University of Chicago in the 1950s to study under Milton Friedman and others, returning home to construct the country's freewheeling free-market economy under Pinochet's dictatorship. It's a fascinating tale, compellingly told. And the men involved – many of whom went on to hold major positions under Pinochet – speak frankly and unashamedly about their involvement, and about the supposed economic miracle they achieved in their country, even if they deny any knowledge of the atrocities or human rights abuses that contributed to its "success". If it could do with a bit more detail on their project and its outcomes for inequality in Chile and elsewhere today, Chicago Boys is nevertheless a thoughtful reflection on whether economic success should be our goal at any price.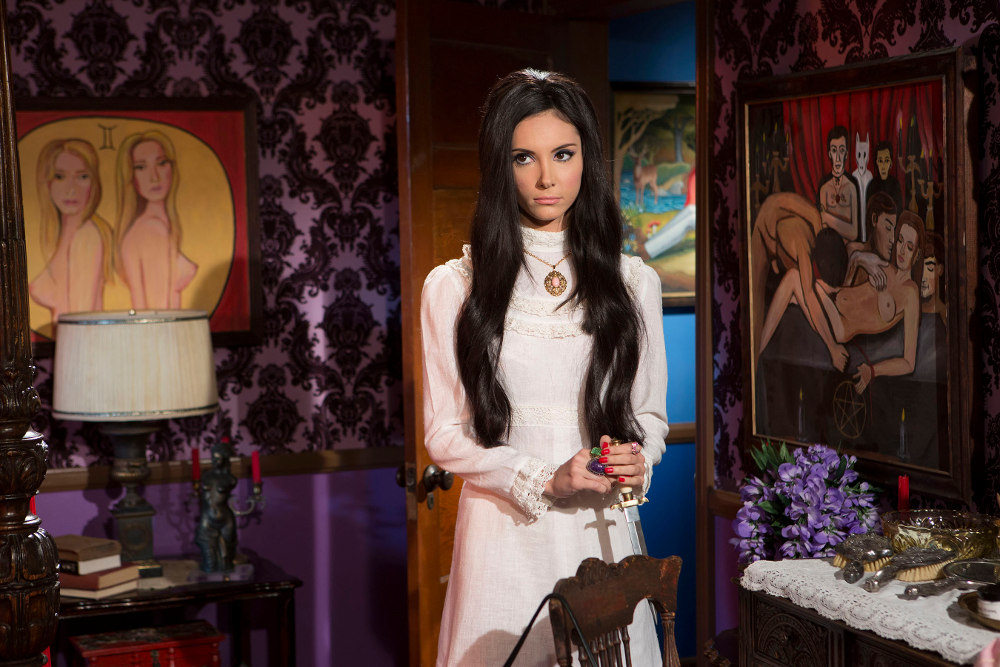 The Love Witch (Anna Biller)
And to end with, two oddities. You could be right back in the 1960s or 1970s with US visual artist turned director Anna Biller's subversive homage to classic sexploitation flicks, in which newbie witch Elaine (Samantha Robinson, pictured above) tries increasingly desperate means to snare and hang onto the man of her dreams. It's a breathtaking visual achievement in Biller's stunning retro visuals and exquisite sets stuffed full of bizarre period details, from medieval pageants to occult ceremonies to a house like the Addams Family's on acid. She achieves a provocative feminist spin on her genre, too, even if the themes she attempts to pull in – gender stereotypes and identities, modern-day witchcraft and more – are a bit too sprawling for her to truly do them justice. But if only for the staggering, Rachel Maclean-like alternative reality that Biller creates, The Love Witch is a transgressive joy from start to finish.
The Lure (Agnieszka Smoczynska)
There are times, of course, when only a Polish vampire mermaid musical will do. And in those rare moments, look no further than The Lure. This sumptuously executed and at times entirely baffling movie is every bit as bizarre as that outlandish combination of genres probably sounds. When two young fish/women encounter a crummy Warsaw club trio singing on a beach, they decide to team up and prove a massive hit with club regulars. But just when things are going well, those age-old problems of inter-species sex, heart-eating and interfering mermen raise their heads. With exquisite photography and a thumping 1980s-style soundtrack, this is a real treat – even if it's often unfathomable.