Natural World: Jaguars – Brazil's Super Cats, BBC Two |

reviews, news & interviews
Natural World: Jaguars – Brazil's Super Cats, BBC Two
Natural World: Jaguars – Brazil's Super Cats, BBC Two
Conservationists to the rescue of one of the world's most elusive animals
Thursday, 15 September 2016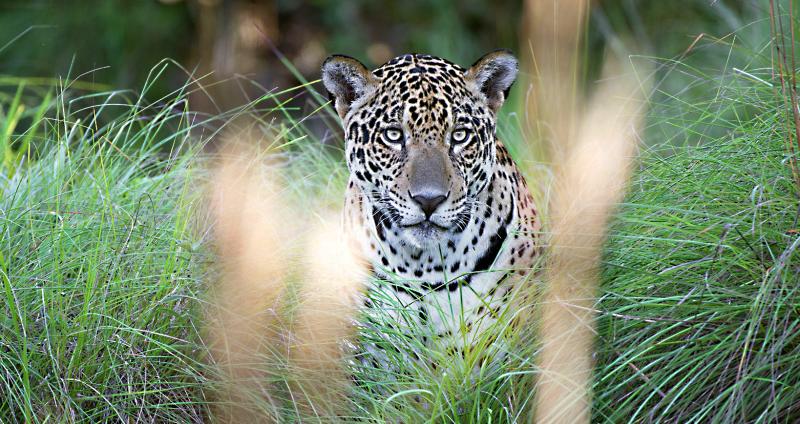 Jaguar on patrol
In film and photography, zoos and on safari (we should be so lucky) we admire the great cats, kings of jungle and forest, top of the food chain, predators, and gorgeous to boot. But in spite of this admiration, some human populations hardly bear affection for the cheetah or lion because of their perceived threat to cattle, while human encroachment on their habitat is leaving many a feline population vulnerable and endangered.
Following the Rio Olympics and huge political scandals in Brazil, this quiet and surprisingly emotional documentary on jaguars is curiously topical. For jaguars, powerful, nocturnal, secretive, elusive and when full grown over 90 kg of gorgeous grace, are under threat. None has ever been successfully rehabilitated or rewilded, and until recently they haven't been the object of well-heeled ecotourism. The film followed both strands of possibility. It began with an emotional moment as a mother jaguar brought her two cubs to safety across a swollen river and through floods, into what seemed to be a trailer park in the city of Corumbá. The government wildlife unit arrived to tranquillise the jaguar, which was now resting up a tree, but she fell and died apparently of exhaustion, leaving two orphaned young daughters, just as appealing as you might expect (jaguar cub, pictured below).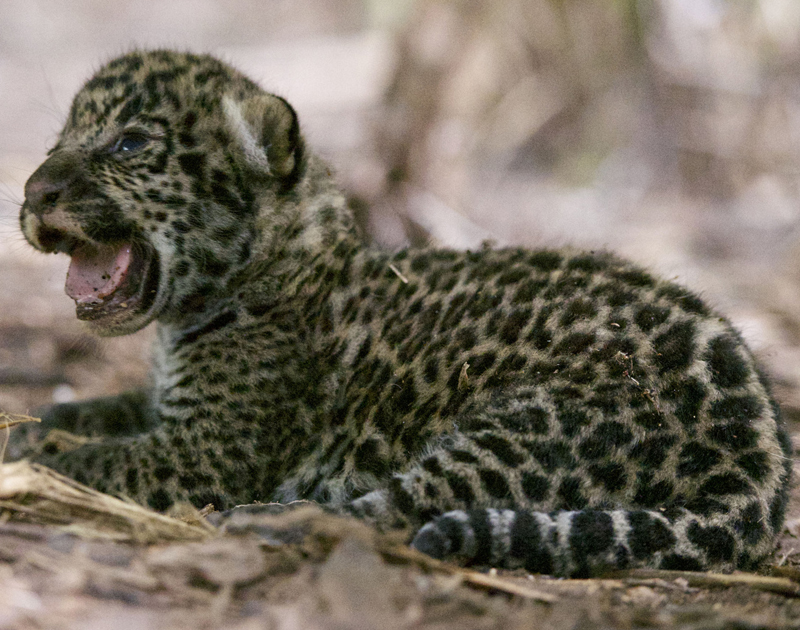 Off the sisters went, in all likelihood to spend their lives in small concrete cages – but not in this case, as experts united for the first attempt ever to rewild jaguars. Corumbá is on the edge of the world's largest wetland (75,000 square miles), the Pantanal, home not only to four million cattle on privately-owned ranches, but also to a fragmented jaguar population.
Deep in the Pantanal, cowboys still illegally shoot jaguars, and our intrepid team managed to put a tracking collar on the magnificent Esperanza, an eight-year-old about to give birth. While the unnamed twins were being prepared for rewilding – this had a time limit, in case they became too accustomed to humans – Esperanza was getting used to vehicles and human observation, the better to play her new role in ecotourism. The personal became the political, too, as Lily, one of the environmental scientists involved in the projects, told us it was close to her heart; like the feline twins she too had recently lost her mother.
A huge enclosure was built for the twins in the Pantanal. For the adult humans and adolescent jaguars, the 1240 km from Corumbá to the wetlands took a mere 19 hours by very bumpy road. Live prey – capybaras and pigs – was provided to teach the sisters how to hunt, and while we did not witness the actual kill, we saw both capybara and jaguars swimming in the river.
Could the twins manage? Put into cages for their final health check, one became so frantic she broke a tooth in her agitation. So it was affecting to see the radio-collared cubs venturing forth from their enclosure into the endless possibilities of the Pantanal; to find evidence of their successful hunts; and see that quite soon one twin had already hitched up with a dominant male. We also saw Esperanza, wearing her radio collar with grace (the collars are programmed to fall off after a year) while teaching her six-month-old cubs to hunt.
Meanwhile the human population of the Pantanal was being gently persuaded of the employment possibilities of ecotourism. Practically the final images were of smartly dressed ecotourists in their night time jeep, on the trail of the jaguar. In spite of the irritatingly portentous musical accompaniment, a great deal of information was painlessly imparted.
The patience and intelligence of the human guardians of wild animal welfare was an underlying theme, as well as their genuine pride in their work and affection for their subjects; anthropomorphism was kept at bay for most of the time. Would that humans could care for threatened humans with the same efficient and caring diligence.