Sunday Book: Alan Bennett - Keeping On Keeping On |

reviews, news & interviews
Sunday Book: Alan Bennett - Keeping On Keeping On
Sunday Book: Alan Bennett - Keeping On Keeping On
Wit, whimsy and compassion - age has not withered the great diarist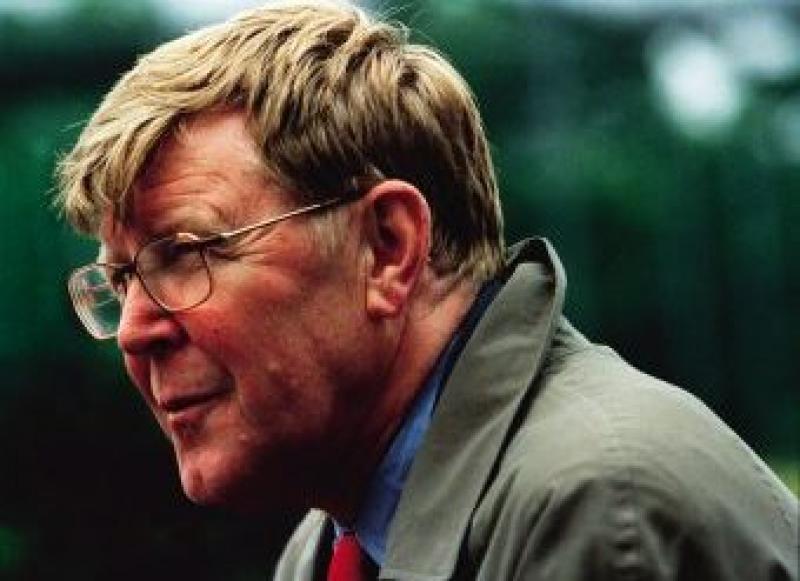 Alan Bennett: a deep well of compassion
To settle down on a darkening evening with a new volume of Alan Bennett is to be in the company of an old friend. Someone you don't see as often as you'd like but with whom you immediately pick up where you left off. Midnight will come and go and you'll still be chatting… or reading.
Keeping On Keeping On is the latest volume of diaries and writings from the man who first impinged on public consciousness more than half a century ago, when he stepped out with Peter Cook, Dudley Moore and Jonathan Miller in Beyond the Fringe. Having grown out of the Oxford Revue, it was a success in Edinburgh and transferred first to the West End and then to Broadway, where President and Mrs Kennedy came to see it. BTF helped launch the Sixties and, in retrospect, helped define them. Without it, That Was the Week That Was, which brought satire to the masses, might not have happened.
It's Bennett's deep well of compassion that marks him out, his morality and his righteous anger
Now 82, but still recognisable from early publicity shots, Bennett seems an unlikely game-changer because, as he notes in this third volume of his diaries, he is seen as "a teddy bear". Appearances deceive, as Keeping On Keeping On once again proves. Bennett is never cosy, but he is loved and cherished because he has always been resolutely himself. His plays make us laugh and cry, sometimes painfully poignant (A Cream Cracker Under the Settee, Waiting for the Telegram, from his Talking Heads series of monologues for example) and always revealing uncomfortable truths about society and about ourselves. In person and in prose, he is quietly outspoken (if that's not an oxymoron), the economy of his criticism making it all the more powerful, as does its often bitter irony.
Bennett is willing to speak up for justice in circumstances where many people feel justice can be suspended: Abu Hamza's views are "reprehensible… But he is a British citizen and he should not be extradited to the United States". Guy Burgess and Anthony Blunt "spent their lives paying for the mistakes of their Cambridge youth". He is outraged that Jean Charles de Menezes, the young Brazilian shot in the aftermath of the London bombings, is misrepresented in the press and the news that the policeman who shot him remained in his post makes Bennett "ashamed to be English". Writing about Ian Tomlinson, the newspaper vendor who was shoved to the ground and died amid the G20 demonstrations, he notes an Economist report that no policeman was ever convicted for the deaths in custody over 10 years of 400 souls. That standards have slipped, "fair play" no longer order of the day, is one of the book's recurring themes.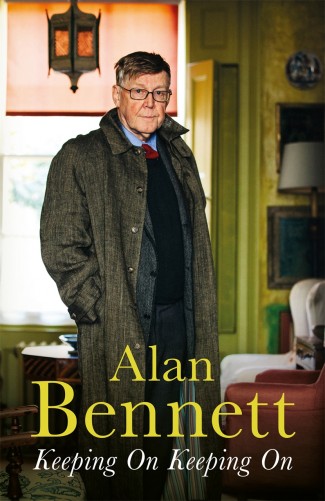 It's Bennett's deep well of compassion that marks him out, his morality and his righteous anger - qualities that run through both his life and his work like letters through a stick of Scarborough rock. The book's span includes four National Theatre premieres, including The History Boys and the film of The Lady in the Van. Less happily, it also includes the Iraq war, Labour's defeat and the coming of coalition and, finally, Conservative victory. Bennett's discomfiture and anger is palpable throughout, as he campaigns to save local libraries, joins the Occupy campers at St Paul's Cathedral and speaks out from the pulpit of King's College Chapel about the iniquities of private education. Out and about in Camden Town the morning after Labour's 2015 defeat, he detects "a sense of bereavement in the streets" and even finds himself "as very rarely shouting at the top of my voice" when a woman asserts, "They're all the same". He fears he will die under a Tory government.
Keeping On Keeping On is not all sturm und drang. There are wonderful character sketches (Alan Clark "began life as a used car dealer and though with a silver spanner in his mouth remained one") and random thoughts and witty aperçus fill the book, the serious and the silly cheek by jowl. In the Vatican Museum, Bennett conjures up an image from a Donald McGill postcard, eyeing "a Michelangelo hulk – hunk, too, probably once upon a time – thighs and crotch that has lost its cock but kept its scrotum." Footballer Roy Keane "has the face of a mercenary". He worries about the impoverishment of language and our lazy reliance on shorthand and cliché: "Nowadays the road to Damascus would be called 'a steep learning curve'."
A fuller picture emerges of Bennett's domestic life, spent with Rupert Thomas, editor of World of Interiors. Thirty years apart in age but well matched in every other respect, they wander the countryside visiting old churches, rummaging in antique shops and occasionally picking mushrooms or blackberries, communing with nature in a manner surprising for two seemingly urban creatures. Hens, he notes at one point, "don't repay affection", and: "One of the real regrets in my life is that I have never kept a donkey."
The diaries, familiar to readers of the London Review of Books, comprise two-thirds of Keeping On Keeping On. Miscellaneous writings, including introductions to four plays, among them The Habit of Art, and two scripts make up the balance. In sum, an endlessly rewarding read by a man for all seasons and one who occupies a unique place in our culture and affections.
There are wonderful character sketches, and random thoughts and witty aperçus fill the book, the serious and the silly cheek by jowl
rating
Explore topics
Share this article