Nocturnal Animals |

reviews, news & interviews
Nocturnal Animals
Nocturnal Animals
Tom Ford's film starring Jake Gyllenhaal and Amy Adams is deeply disquieting
Nightmares: Amy Adams in `Nocturnal Animals'
Tom Ford steps up to the celluloid big leagues with Nocturnal Animals, a deeply disquieting film that resists classification
-font-family: 'Times New Roman'; mso-bidi-theme-font: minor-bidi; mso-ansi-language: EN-GB; mso-fareast-language: EN-US; mso-bidi-language: AR-SA;">– even precise meaning
–
up until the final frame. A failed-relationship drama that enfolds elements of mystery and horror into its tightening grip, this adaptation of the 1993 Austin Wright novel
Tony and
Susan
finds its designer-turned-director combining style and substance while doubling as an ace director of actors, several of whom here deliver some of their best work in years.
That's true of ancillary roles handing the likes of Michael Sheen and Laura Linney enlarged cameos that both performers bat out of the park. (Linney's killer hair alone is worth the price of a ticket.) And it's especially true of Amy Adams and Jake Gyllenhaal, playing a one-time couple reconnected by a manuscript penned by Gyllenhaal's wannabe writer, Tony, whose disturbing content begins to invade the already anxious mind of Adams's gallery owner, Susan.
It seems that some years back, Susan was none too supportive of the guileless Tony's literary aspirations, since which time she ditched him for the coolly implacable (and unfaithful) Walker (Armie Hammer), a moneyman with whom Susan lives in icy splendor, LA arrayed like so many dots beneath the kind of palatial accommodation that one would hardly call a home.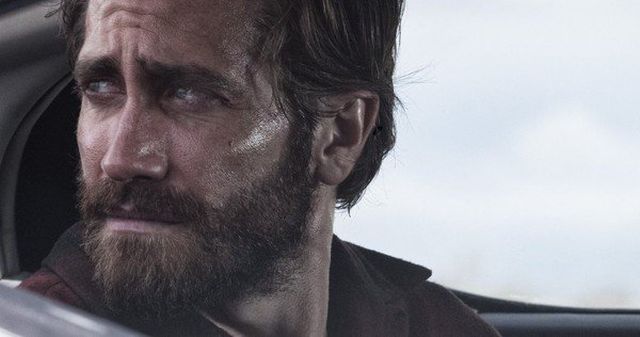 Imagine, then, the grim avidity with which Susan tucks into the new novel that Tony unexpectedly sends her way. Working as his own screenwriter, Ford cuts deftly between the forbidding impassivity of Susan as she carefully manages her high-profile life and the frenzied events depicted in Tony's book. Those, in turn, start to comment upon, echo and/or subvert Susan's own troubled existence amid the chilling discovery that imaginative endeavour – in this case something entirely fictional from a person thought relegated to the past – can very much erode one's present.
The dramatised contents of the novel contain what is sure to be the film's principal talking point: a nightmarish encounter on a remote stretch of Texas freeway during which Tony and his wife and daughter are forced off the road by some local thugs who have no intention of listening to reason. The toughs, led by Aaron Taylor-Johnson in accent-perfect (and scary) form, separate Tony from his family, leaving this desperate family man under the advisory eye of a grizzled detective (Michael Shannon), who in turn is embarked upon his own mating dance with mortality.
Throughout, Ford posits a tug-of-war regarding people's looks: the film opens with a provocative art installation involving a purposefully malformed woman whose physical imperfections are at the opposite end of the spectrum from the impossibly sleek Susan and her square-jawed husband, Walker. Later, it seems telling that Taylor-Johnson is such a swaggeringly sexual bad guy – a thing of beauty except, of course, that he's a beast.
The acting is top-drawer down the line, from a gaunt, expectorant-happy Shannon to Gyllenhaal, shifting neatly from sweetness to fear-induced sweat. Adams, meanwhile, makes stillness both alluring and forbidding, communicating a woman under siege from within. The ending finds a director who came to attention with A Single Man focused this time on a lone woman, bereft of all company except for the cruel ravages of a newly awakened and inflamed mind.
Watch the trailer to Nocturnal Animals