Autechre, Royal Festival Hall |

reviews, news & interviews
Autechre, Royal Festival Hall
Autechre, Royal Festival Hall
How do the daddies of electronica deal with a concert hall?
Saturday, 26 November 2016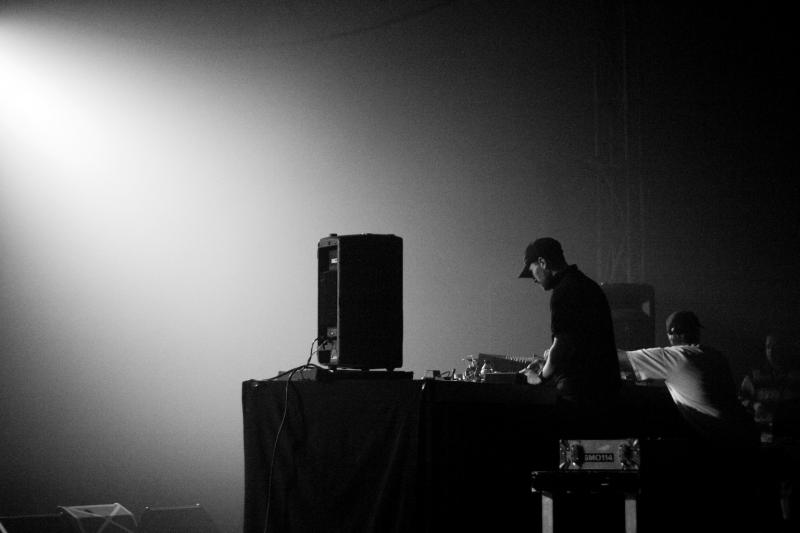 'In an Autechre set, it's impossible to pick out individual tracks as such'
At the Royal Festival Hall the cliché seemed complete. Milling around were white men, white men and more white men – all in their late thirties and older, most looking a little bohemian and a lot geeky, with a few of them a little more hardcore in black bomber jackets, black jeans, black trainers and black baseball caps.
These were London's electronica fanboys out in force for Autechre, the duo who, second only to The Aphex Twin, epitomised the moment the rave generation went weird and disjointed, and since the mid-Nineties have explored all the sonic abstractions that technology has to offer.
As we got to the bar, and then to our seats, it became thankfully clear that the crowd wasn't quite as homogeneous as the swarms outside had suggested. OK, it's unlikely that women made up more than 20 percent of the audience, and it was certainly still overwhelmingly Caucasian, but at least there was a little more variation than we'd thought. In the hall, Andy Maddocks was DJing: an old associate of Autechre's from the north-west, and the man behind the Skam record label, he played a lot of beats that sounded a lot like familiar club rhythms, yet were surrounded by infinitely complex and sophisticated tones and textures.
Then Russell Haswell (pictured right) came on stage. The Midlander, who looks like a heavy metaller, has had a long relationship with the electronica and techno world, but has never had any truck with overt sophistication: he is all about making a racket, and so it proved last night. Drinking champagne from the bottle, and making pronouncements between tracks without a microphone, seemingly aimed to a bunch of mates at the back of the hall, he wrenched squeals, roars and staggered drum machine patterns from a synthesiser bank. He made a point of making up track titles as he went along - "This one's called Stochastic Jazz Funk!" he yelled before wrenching out a track that sounded exactly like the one before – and reminded us that this was the 29th gig in 29 nights of this tour.
But actually his music was extraordinary. Whether it was the track he called "Constitutional" which sounded like a superhuman-sized lorry dealing with a case of diarrhoea while being pestered by a flying trombone, or "I Fucking Hate All That Shit We See All the Time Every Fucking Day" which consisted of about 20 seconds of screeching horror, there was an incredible amount of variation and surprise in his belligerent sounds. The disco lights and smoke machines all seemed very silly next to his racket, but it was a splendid racket. It was certainly a great psychic palate-cleanser before 20 more minutes of Maddocks, and then Autechre.
When the duo came on, the lights went off, leaving us in as close to pitch darkness as the venue could manage, bar a couple of exit signs and blinking lights on the lighting rig above, and all reference points were jettisoned. Autechre's "thing" is to use the available processing power of modern computing more efficiently than anyone else in generating sounds, and it's clear that they haven't stopped doing this. Their latest release, the four-hour Elseq 1-5, goes from tectonic roaring to sidereal drift as easily as most acts change from one chord to another, and given a stupendous soundsystem and a pitch-dark concert hall, they were determined to push further.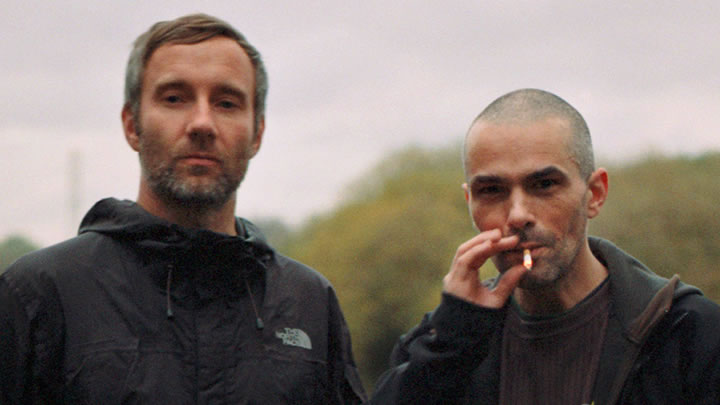 In an Autechre set, it's impossible to pick out individual tracks as such: their digital systems generate new patterns, and how they relate to what they've put out on record is never quite clear. What became clear in this set is that they've really bridged the gap between what sounds "digital" and what sounds "acoustic". The scrubbed strings of violins and the manipulated innards of grand pianos were repeatedly evoked, but each time the sounds would spread out or collapse in on themselves, turning into something that had no "real" reference point.
The set was disjointed: maybe, like Haswell, the duo were feeling the pressure of 29 solid dates travelling, playing and partying. But it never slipped into being nonsensical – however the sounds evolved, they felt stupendous in their scale, and there seemed to be an underlying logic to their unfolding. And when they came together around an early Nineties rave riff, or a hyper-dramatic set of pipe-organ chords, or a blissful ambient dub finale, they turned into something that nobody else can do.
In the total darkness, each sound could demonstrate its endless complexity, like an audio firework in a night sky, exploding into further explosions – but these were fireworks that spoke to one another, that constantly resolved back into comprehensible patterns even as they dissipated. It was music of seemingly impossible complexity that, at its best, just felt natural and right. When it stopped meandering and reached those best moments the set was better than transporting: it kept us exactly where we were, but provided a demonstration of just how much our brains were capable of taking in at once. For once, it felt like middle-aged white man culture actually had something unique, new, and of serious value to offer.
The sounds would spread out or collapse in on themselves, turning into something that had no "real" reference point
rating
Explore topics
Share this article