DVD/Blu-ray: Finding Forrester |

reviews, news & interviews
DVD/Blu-ray: Finding Forrester
DVD/Blu-ray: Finding Forrester
Connery the actor gives his last hurrah for Gus Van Sant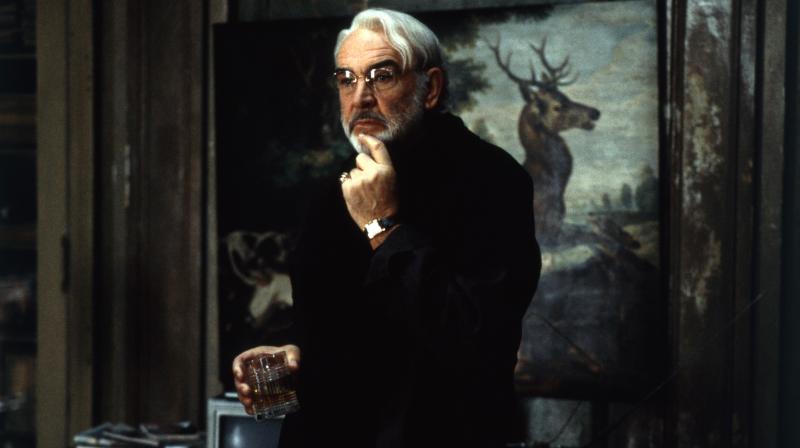 Sean Connery as the reclusive novelist, William Forrester
It's strange to think that Sean Connery is still out there somewhere, aged 86. But this 17-year-old Gus Van Sant cousin to the director's Good Will Hunting remains the great Scot's penultimate film (Sam Mendes pulled back from the Skyfall cameo that should have been).
His brawn, brusque charm and impatient street-wisdom are undiminished as the J.D. Salinger-like William Forrester, who wrote a generation-defining novel, but now lives as a secretive recluse in a locked Bronx apartment. This
Oscar
-winning role joins
Playing By Heart
(1998) in reviving Connery's range, away from the wry old-time action men in rejuvenating white wigs of his final Hollywood phase.
Finding Forrester's most remarkable performance, though, comes from 16-year-old Rob Brown, (pictured below right), a non-actor who auditioned for a role hoping to pay his phone-bill. As Jamal, a privately literary black Bronx kid who breaks into Forrester's top-floor eyrie on a dare, he matches Connery at the film's centre.
Echoing both Robin Williams in Good Will Hunting and numerous white teacher-black pupil films of its era (see Dangerous Minds), Forrester becomes Jamal's mentor in literature and life. Though Van Sant admits in the Extras to desperately calling Spike Lee for casting help, so marginal was African-American talent then, this relationship is healthily balanced. Brown is soft-spoken and watchful, with a pressure-cooker calm tested in a sickening moment when a police car slows as it passes him, and when the private school he's sent to, in its oasis of Central Park greenery, doubts his writing talent. "They only let you get so far – then they take everything away from you," his brother Terrell (Busta Rhymes) gruffly warns.
Brown matches Van Sant's observational, soft-footed presence amongst Bronx streets and people, and a jazz soundtrack from Bill Frisell, Miles Davis and others which seeps into the film's gentle character. F. Murray Abraham's sneering English professor nears caricature, though, as Van Sant seeks the truth in Mike Rich's fascinating but fanciful screenplay.
Finding Forrester did well at the time, was quickly forgotten, and is worth rediscovering. Afterwards, Van Sant finished his Hollywood A-list vacation in favour of an avant-garde return, Connery loathed The League of Extraordinary Gentlemen so much he never worked again, and Brown followed up his brilliant debut with difficulty. Only the third turn of events was predictable.
Connery's masculine brawn, brusque charm and impatient street-wisdom are undiminished
rating
Explore topics
Share this article