Little Boy Blue review – 'the sum of all fears' |

reviews, news & interviews
Little Boy Blue review – 'the sum of all fears'
Little Boy Blue review – 'the sum of all fears'
Skilful ITV dramatisation of real-life murder story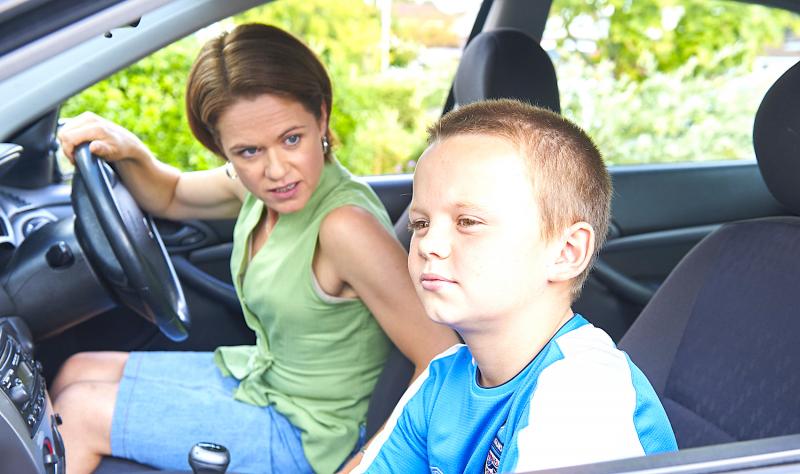 Sonny Beyga as Rhys Jones with Sinéad Keenan as his mother, Mel
Turning the real-life murder of an 11-year-old boy into a four-part TV drama carries obvious risks (might it be exploitative, sick or in bad taste, for instance?), but judging by this opening episode of Little Boy Blue (ITV), screenwriter Jeff Pope has skilfully walked the line.
His account of the shooting of Rhys Jones in Liverpool 2007 managed to combine sympathy with objectivity, and laid out the story with a careful restraint which was far more effective than shrill hysterics would have been.
The way it's told here, Jones was the unwitting victim of a local gang war between the so-called Croxteth Crew and a rival bunch from Norris Green. Walking home alone from football practice (he was an Everton fanatic), he was shot through the neck by a bike-riding gunman while crossing a pub carpark, the intended targets escaping unscathed. Thanks to a number of eyewitnesses and anonymous tip-offs, the police had a pretty good idea who was responsible within a few hours. Proving it would be another matter.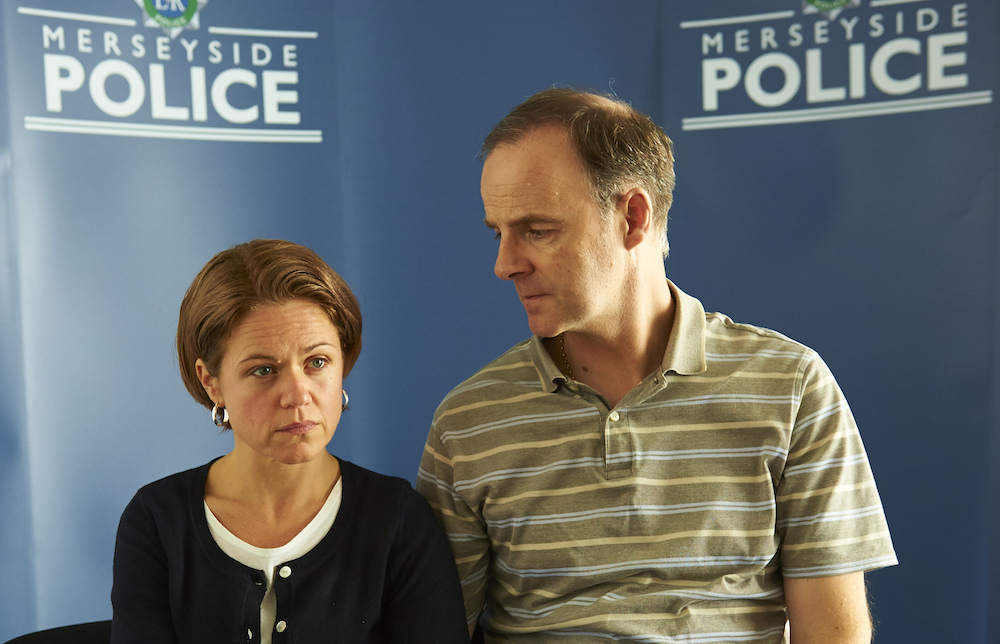 But before we got into the investigation, we shared the anguish of Rhys's parents, Mel and Steve (Sinéad Keenan and Brian F O'Byrne, pictured above), whose routine suburban day suddenly melted down into the sum of all fears. His mother Mel's disbelief at the news that her son had been shot, her horror as she rushed to the scene, then her fluctuating emotions as it looked for a while as if Rhys would survive before he succumbed to his wound were depicted with measured but crushing effect. The moment when the supervising doctor quietly announced that the medical staff had done everything they could and now they had to let the boy go was followed by a long, motionless pause from everyone in the emergency room.
The flip side to the shock and grief of the Jones family was the bustling activity of the police as they set about finding the killer. It was a masterstroke to cast Stephen Graham (below) as Detective Super Dave Kelly (known to his pals as Ned), because not only is he from Merseyside (Kirkby, to be specific) but he also possesses just the qualities you'd want if you were in that ghastly situation – he can be warm, witty and informal, but he's also built like a pocket battleship and looks as if he'd cheerfully nut you if you started taking liberties. Nor was he about to take any nonsense from his superior officer, ACC Pat Gallan (Sara Powell), quashing her imaginative notions of a high-speed arrest and conviction with blunt reminders that there would be plenty of legwork and long hours before anything like that that was going to happen.
Kelly had a good idea of the kind of people he was up against. The gang members are unpleasantly well cast, with Paddy Rowan bringing an attitude of contemptuous threat to his portrayal of Sean Mercer, in the centre of the frame as the shooter. His sidekicks Dean Kelly (Jack McMullen) and James Yates (James Nelson-Joyce) project a similar aura of lobotomised thuggery, though all of them were quick off the mark to get lawyered up as soon as the police started hauling them in for questioning. The notion of a turf war between atavistic tribal factions was evoked in a bugged conversation inside Mercer's home, where his father was heard saying that "if anyone opens their mouth it'll be very unhealthy for them."
It's a chilling but morbidly fascinating story. How will it hold up across the remaining episodes?