Folk Singer Shirley Collins' Pick of Brighton Festival 2017 |

reviews, news & interviews
Folk Singer Shirley Collins' Pick of Brighton Festival 2017
Folk Singer Shirley Collins' Pick of Brighton Festival 2017
What has caught the acclaimed folk artist's eye in the Brighton Festival programme?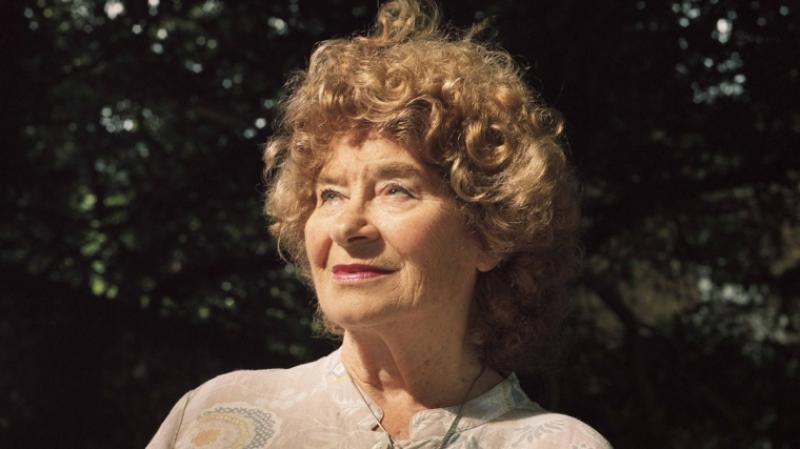 A genuinely game-changing vocalist
Shirley Collins was one of the Sixties British folk music revival's central figures. Having built a reputation as a highly rated innovator and interpreter during the course of the decade (initially with her lover/partner, American folklorist Alan Lomax), she released her Anthems in Eden album in 1969, a key text for all that followed in folk and folk-rock.
She went onto co-found the Albion Country Band and the Etchingham Steam Band in the Seventies but, by the end of the decade had retired from music, due to vocal dysfunction caused by the stress of her second husband, Fairport Convention/Steeleye Span bassist Ashley Hutchings, leaving her. Since 2014 she has slowly begun singing publically and recording again and will present her 2016 album
Lodestar
, her first in 38 years, at the
Brighton Festival
on Sunday May 14. "The Festival has an amazing array on offer, and I'm proud to be part of it," she explains. Below she chooses her own highlights of the Festival.
For the Birds: Artist Jony Easterby's ecologically-themed immersive night-walk, rife with light, sound and moving sculpture (May 6-28, bus to a woodland location) – Shirley Collins says, "This promises to be a most magical experience, and is, I think, an imaginative and unusual item for the Festival."
Collisions: Artist/director Lynette Wallworth's virtual reality film experience based on the memories of indigenous Australian Nyarri Morgan, now a Martu elder (May 6-28, Lighthouse) – Shirley Collins says, "Having recently been enthralled by BBC2 Two's Stargazing Live from Australia and learning how the indigenous people there explained the world around them by the stars, I'm intrigued to hear about Nyarri Morgan's experience of witnessing an atomic test in the 1950s."
I Fagiolini – Monteverdi: The Other Vespers (May 7, Glyndebourne) + Monteverdi: Il Combattimento (May 21, Dome): Two events celebrating Monteverdi's 450 birthday, the first featuring acclaimed vocal unit English Cornett and Sackbut Ensemble and the second featuring French Baroque master musicians Les Talens Lyriques with Christophe Rousset – Shirley Collins says, "A wonderful opportunity to hear the music of Monteverdi, one of my favourite composers, played by superlative musicians. As the programme says, one sacred, the other, worldly. This is truly exciting."
Billy Bragg in Conversation with Alexis Petridis: The songwriter talks about his new book on skiffle with the Guardian's chief music correspondent (May 11, The Spire) – Shirley Collins says, "It's always good to hear Billy talk – he's forthright, funny, and knowledgeable."
Casus Circus presents Driftwood: Pared back theatrical Australian circus show (May 11-14, Theatre Royal) – Shirley Collins says, "I'm prepared to be amazed!"
The Furrow Collective and Anna & Elizabeth: (May 15, The Spire) – Shirley Collins says, "I admire the Furrow Collective, four very fine musicians and singers, with a quality repertoire. I haven't heard Anna and Elizabeth, but I love Appalachian music, and I'm intrigued by their 'crankies' [the duo's name for their quilted art]."
The Gabriels: Election Year in the Life of One Family: Tony Award-winning playwright Richard Nelson follows up his Apple Family set with a trilogy charting America's 2016 election travails (ACCA, May 20-27) – Shirley Collins says, "This must be irresistible to us all! And now we've got to go through it ourselves. It sounds fascinating and compelling."
Rich Hall's Hoedown: The American comedian's music and comedy night (May 21, Theatre Royal) – Shirley Collins says, "I love his grumpy, deadpan humour, and as I haven't yet heard the music, it's something to look forward to."
Watch the video for "Death and the Lady" from the Lodestar album by Shirley Collins
A wonderful opportunity to hear the music of Monteverdi, one of my favourite composers, played by superlative musicians
Explore topics
Share this article