theartsdesk at Tectonics Glasgow 2017 |

reviews, news & interviews
theartsdesk at Tectonics Glasgow 2017
theartsdesk at Tectonics Glasgow 2017
A new-found restraint replaced the festival's infamous flamboyant excess
Luke Fowler and John Chantler: an ear-bending electronic soundscape kicked off Ilan Volkov's eclectic festival
Has Glasgow's Tectonics weekend turned away from its wilder excess? Has it, in its fifth outing, even – well, grown up and got serious?
That was partly the sense from the opening day of conductor Ilan Volkov's visionary mix of contemporary classical,
rock
, folk,
jazz
,
electronica
, and all the uncategorisable hinterlands in between them, a concept that he kicked off in Reykjavík and which he's now delivered all over the globe. In
Glasgow
's previous offerings, we've had works directed from a kids' sandpit, foley artists making music from scrunching packets of dried pasta and flicking through paperbacks, and plenty more that was just as flamboyant. The offerings this year, on its first day at least, were far calmer, quieter and more introspective – yet no less provocative in their own ways.
Take the afternoon's chamber concert from US piano and percussion quartet Yarn/Wire, for example. Andrew McIntosh's Hyenas in the Temples of Pleasure (receiving its European premiere) was about as far from the excess that that title suggests as it's possible to be – a restrained, understated, three-movement work where Nancarrow-like piano patterning gave way to gentle clicks from woodblocks, or infinitessimal pitch changes from a ceramic bowl gradually being filled with water. The accompanying piece, Thomas Meadowcroft's Walkman Antiquarian, was livelier, pitching chopped-up samples from the record collection of the composer's father against skittering drumbeats and a languid jazz piano, but there was still a mood of melancholy, even nostalgia, behind the whole thing.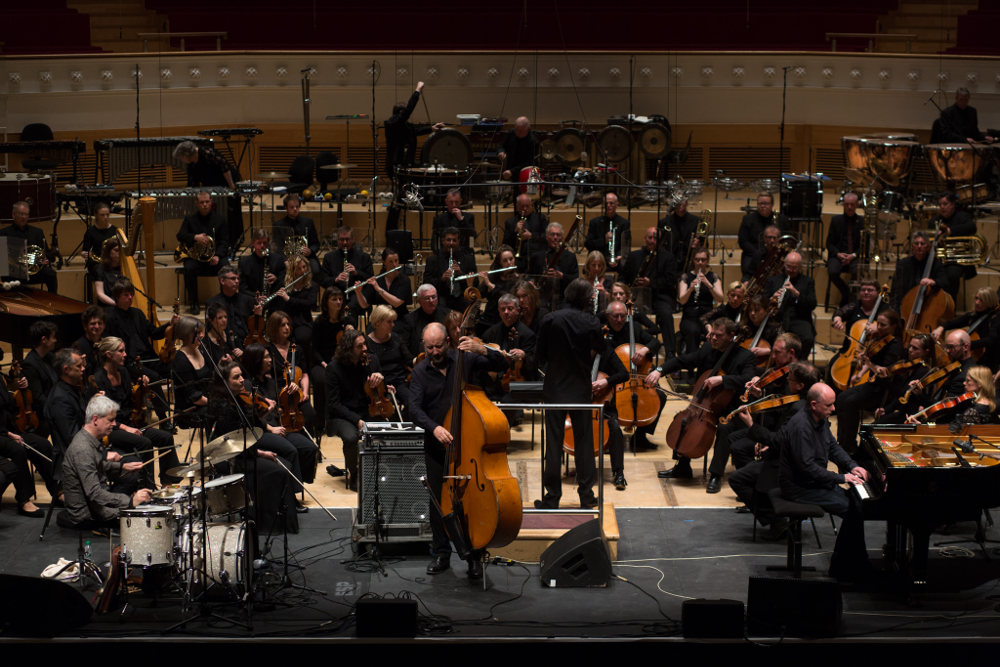 Or take the Saturday evening concert from the BBC Scottish Symphony Orchestra, on reliably adroit form across a demanding quartet of pieces. The 1977 Kassandra by François-Bernard Mâche was a gentle dialogue between taped nature sounds – thunderstorms, hailstones, buzzing insects and chattering voices – and an ensemble that transformed those sounds into musical gestures, all carried off very persuasively. There were more suggestions of the natural world in Wilderness (another European premiere) by New York-born, Toronto-based Linda Catlin Smith, one of the weekend's featured composers. It was a sensuous, expansive work of quiet grandeur, a seemingly endless violin melody – delivered with poise by BBC SSO leader Laura Samuel – supported by opulent stacks of harmony from the orchestra. Alongside an introspective new work for cello and orchestra by Lori Goldston, with the composer as soloist, Catlin Smith's evocative piece invited contemplation, or immersion within its slowly developing ideas, to truly experience the restrained riches it had to offer.
Taking that idea even further was the BBC SSO's improvised collaboration with Australian minimalist jazz trio the Necks (pictured above), which turned tiny cells of ideas over and over, slowly building majestic textures – kind of like Steve Reich meets Sigur Rós. The result was a slowly changing, monolithic wall of sound, across about an hour, which felt deeply satisfying on several levels: as a piece of music, as a process in action, and as an exercise in orchestra-wide improvisation, led by an alert Volkov on the podium, responding to the trio's musical gestures.
Even the afternoon's rather wilder opening concert in Old Fruitmarket invited contemplation – with ecstatic, circular-breathing solos from US jazz saxophonist Roscoe Mitchell, and an ear-bending, all-consuming electronic soundscape created and manipulated by John Chantler and Luke Fowler (main picture).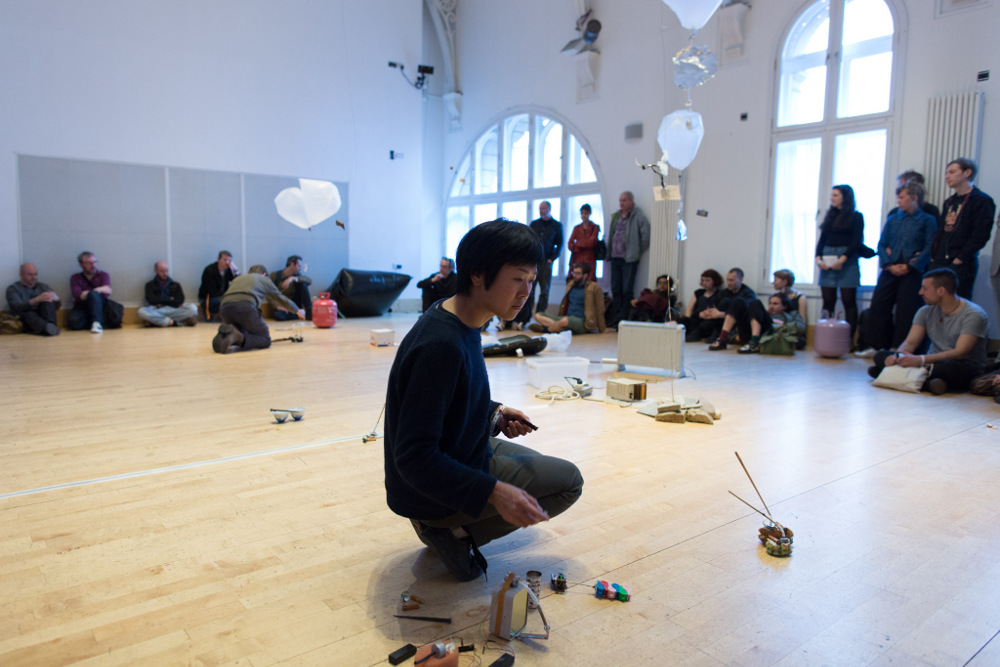 But the piece – if you can call it a piece – that really seemed to epitomise Tectonics' new introspection was an installation by artists Pierre Berthet and Rie Nakajima (pictured above). Set apart in City Halls's intimate recital room, and with entrance understandably limited to a few people at a time, it was a menagerie of whirring, clicking, pulsating mini-machines, inflated pedal bin-liners held aloft by the warm air from electric radiators, massive inflated black bin liners seeming to breathe and purr as air entered and escaped them. It was homespun and kooky, certainly, but poignantly beautiful, too, in its fragility and delicacy. And it served as a touching symbol for the festival's new-found restraint – without losing any of its desire to prod and provoke.
The BBC SSO's improvised collaboration with jazz trio the Necks felt like like Steve Reich meets Sigur Rós
rating
Share this article