London Vocal Project, Jon Hendricks review - towering homage to a Miles Davis classic |

reviews, news & interviews
London Vocal Project, Jon Hendricks review - towering homage to a Miles Davis classic
London Vocal Project, Jon Hendricks review - towering homage to a Miles Davis classic
Kings Place hosts European premiere of vocalese master's magnum opus
Committed to memory: the London Vocal Project
Almost 50 years since he started working on it, and following its world premiere in New York in February, it was a huge thrill to hear Jon Hendricks' lyricisation of the classic Miles Davis-Gil Evans album Miles Ahead at Kings Place.
That the vocalese master not only got to finish, but also hear, his labour of love is thanks to a cat's cradle of happy circumstance involving a conversation between Hendricks and Pete Churchill at the Royal Academy of Music in 2010, the doggedness of Churchill in following up his offer to perform the work, the long-term commitment to the music of the incredible London Vocal Project (directed by Churchill), and the generous assistance of Quincy Jones in ensuring that the entire choir and rhythm section were able to premiere the work in New York in the presence of maestro Hendricks himself.
Its European premiere started slightly inauspiciously, with Churchill, reacting to some quite audible on-stage noise, remarking that "I think I'm getting The Archers through the monitors". It was the merest blip on an otherwise flawless evening.
As a fascinating prelude to the main event, the opening set offered an assortment of vocalese lyrics written by Hendricks, commencing with "It's Sand, Man!" from the landmark 1957 Lambert, Hendricks and Ross album, Sing a Song of Basie. Indeed it was the succcess of this album which gave Hendricks the initial spark to lyricise every single note of Gil Evans' arrrangements for Miles Ahead.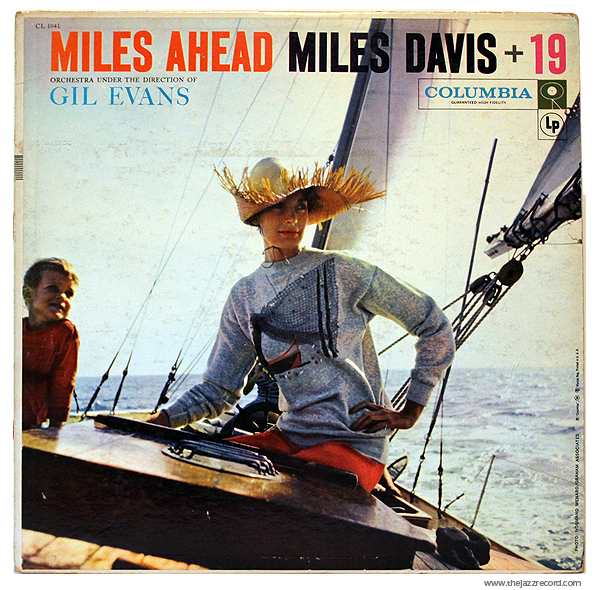 Taken from another classic Miles Davis/Gil Evans album, excerpts from the Gershwin opera Porgy and Bess, "Summertime" featured new lyrics by Hendricks and a fine solo by London Vocal Project alto, Jess Radcliffe.
The choir then left the stage for songs from each of the evening's soloists: Hendricks's daughter Michele, his long-standing musical asssociate Kevin Fitzgerald Burke, and "national treasure" Norma Winstone, backed by the outstanding trio of Churchill on piano, bassist Dave Whitford and drummer Steve Brown. Wittily introduced by Churchill as "one of the first romantic stalking songs", Burke gave a propulsive reading of "I'll Bet You Thought I'd Never Find You", a Les McCann tune with lyrics by Hendricks, dusting down a nifty vocal trumpet solo for good measure.
No slouch in the lyric-writing department herself, Winstone ensured that the rhythms of the Randy Weston standard "Hi-Fly" were buoyantly sprung, while Michele Hendricks drew rapturous applause for her joyous take on "Ev'rybody's Boppin", from her father's classic mid-1990s live album, Boppin' at the Blue Note.
Returning to the stage for the final two numbers, the London Vocal Project summoned up ravishing palettes of sound in "Li'l Darlin", written by Neal Hefti for the Count Basie band, and, following the addition of Hendricks's lyrics, later covered by Mark Murphy, Kurt Elling and many others. Here, Dave Whitford's final bowed bass note gave an exceptional gravitas to the concluding chord. LVP soprano Andi Hopgood was the sweet-toned soloist. Arranged by LVP bass Brendan Dowse, the comic riffing of "O Pato" (Jaime Silva/Neuza Teixeira, English lyric by Jon Hendricks) brought the first set to a light-hearted close.
With Churchill taking his place in the basses, the performance of Miles Ahead faithfully followed the order of the original album. From the ecstatic quality that Burke brought to the magical reworking of Delibes' "The Maids of Cadiz" and the way in which Winstone gracefully floated over the top of the choral harmonies in "My Ship", it was as if you were hearing the album entirely anew.
Marked by its characteristic shift between free time and a double-tempo feel, and between the minor and major mode, "Blues for Pablo", a cry for the soul of the Spanish people, was most movingly sung by Michele Hendricks. And hats off to the LVP soprano Katie Teage: I'm not sure what note she hit at the end of the piece but, to quote Woody Allen, I think it might have been an M over top C.
With Winstone proving an ever-nimble soloist, Whitford and Brown both shone in Ahmad Jamal's "New Rhumba", creating an unfailing pulse and that sense of space which Davis so admired in Jamal's music. Burke made use of his transporting falsetto in "The Meaning of the Blues", while Michele Hendricks sprinkled her own vocal magic over the Jamal-inspired "I Don't Wanna Be Kissed (By Anyone But You)". Horace Silver's "The Preacher", with ample soloing space for all, provided the feelgood encore to a remarkable evening.
In its ambition and scale, this lyricising of an entire album - including not only all of Miles's solos but also all of the orchestral parts - was a towering and unique achievement. Recorded in May 1957, it seemed especially fitting that Miles Ahead was receiving this new lease of life in its 60th anniversary year. Hearing the album in all its glorious contrapuntal detail, its particular lyrical quality - Miles played flugelhorn exclusively - was beautifully reflected in the singing of the London Vocal Project, who performed the entire work from memory.
Churchill deserves huge credit, too, for shoehorning all the orchestral parts - five trumpets, three tenor trombones, bass trombone, three French horns, tuba, alto sax, bass clarinet, three flutes doubling clarinets, bass and drums - into a piano version and then re-scoring the music for up to 11-part vocal harmonies.
It's exciting to report that the London Vocal Project have already started recording Miles Ahead, with a release planned in 2018 together with a tour of the UK and Europe. Having now, finally and somewhat miraculously, seen the light of day, this crowning masterpiece needs to be heard far and wide.
Pete Churchill on bringing Miles Ahead to Jon Hendricks