DVD/Blu-ray: Mulholland Drive |

reviews, news & interviews
DVD/Blu-ray: Mulholland Drive
DVD/Blu-ray: Mulholland Drive
Restoration of Lynch's Hollywood enigma retains its haunting depths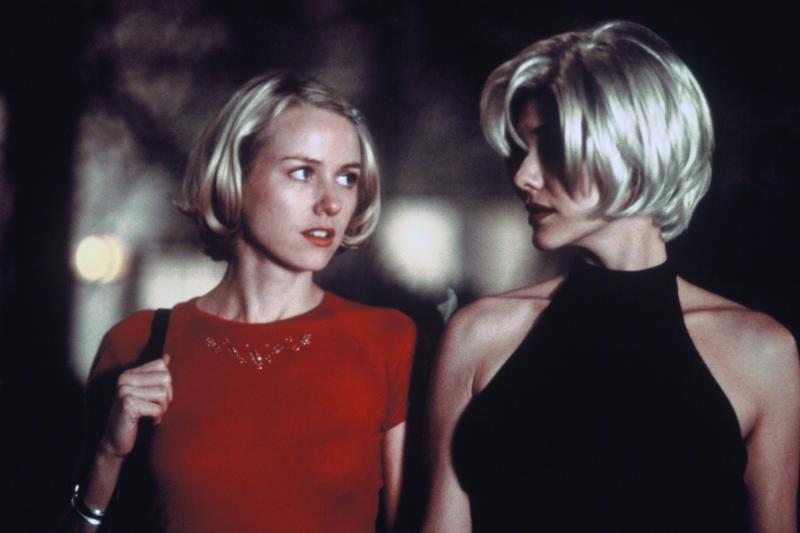 La La Land: Betty (Naomi Watts) and Rita (Laura Harring) get lost in Hollywood
David Lynch's Hollywood horror film is casually stripped here of what seemed fathomless mystery back in 2001. Former Cahiers du Cinema editor Thierry Jousse kicks off a packed extras disc by using Lynch's 10 clues on the original DVD case to easily decode its otherwise utterly disorienting last 30 minutes.
The relationship between Betty (Naomi Watts), a perkily indomitable blonde actress from Deep River, Ontario, statuesque brunette amnesiac Rita (Laura Harring) and their seedier inversions of those characters in the final reel becomes almost mundane, when viewed through Jousse's prism.
Finding an earthier film noir in Lynch's Chinese box, rooted in Watts' later, degraded character Diane as she orders a hit on haughty star Camilla (Harring), the lover who's leaving her and her own acting career in the dust, is a reading which sees the preceding two hours as Diane's guilty dream. But it can't account for the sucking vertigo of crucial scenes: the nightmare eruptions and gnomic absurdities, the glamour which glows from Harring, or the similar erotic heat which coats her and Watts' characters long before their justly famous love scene. Cameos portraying grotesque Hollywood relics and studio heads compete with sunny beauty that's prone to curdle. The half-buried corpse of the pilot for the Twin Peaks­­-style series which constitutes most of this footage - rejected by NBC, Lynch recalls, by an executive who watched it on a small TV screen while making morning phone-calls - is also vital. Tendrils of plot and characters reach out emptily for further episodes that never were.
Jousse's theorising is among disc extras first used in StudioCanal's 2010 Blu-ray release, which also include the thoughts of director Richard Kelly, whose Donnie Darko opened almost simultaneously (and whose later The Box awaits this sort of lavish reappraisal). The addition of an interview which reunited Lynch (pictured above) and Watts for the 2015 Criterion release gets nearer to Mulholland Drive's heart. Both seem touched by what they did for each other, Watts most of all, as she recalls the decade of rejection she had already endured in Hollywood. She knew Mulholland Drive as a road she had felt like swerving off. The film stripped back the carapace that had covered her talent.
"You took all that crap away from me that told me I was no good," she tells Lynch, almost in tears. An audition scene in which Betty melts the old stagers around her with the heat of her talent and desire is her favourite. No wonder. Lynch loves the "yearning to express yourself" massed in Hollywood, and Mulholland Drive is both his love letter and tombstone to the town's delirious psychic energy, and human cost. Watts and Harring were already considered too old by NBC. Their thwarted longing, residual innocence and grasping at salvation by this film powers its opaque vision.