Reissue CDs Weekly: Anne Briggs
Reissue CDs Weekly: Anne Briggs
The intense British folk classic 'The Time Has Come' hits the racks, again
16 May 1965: Anne Briggs outside The Druid's Inn, Derbyshire
The Time Has Come was issued in late 1971. Anne Briggs' second album and her second to reach shops that year, it followed an eponymous set released that April. That was on the folk label Topic and produced by the pivotal A. L. Lloyd, who had been key to propagating Britain's traditional music since the late 1930s.
The Time Has Come
was issued by CBS and produced Colin Caldwell who, at that time, was also working with the rock bands Aynsley Dunbar and Curved Air. The time had come for Anne Briggs to dance with the mainstream.
In the liner notes of this new reissue of The Time Has Come, she is quoted saying that "Jo [Lustig: her manager] asked me if I'd make five LPs in five years. I said 'Okay, I'll have a go at it." Even so, after The Time Has Come there were no more records from Anne Briggs. A further album was made, shelved and eventually issued in 1996.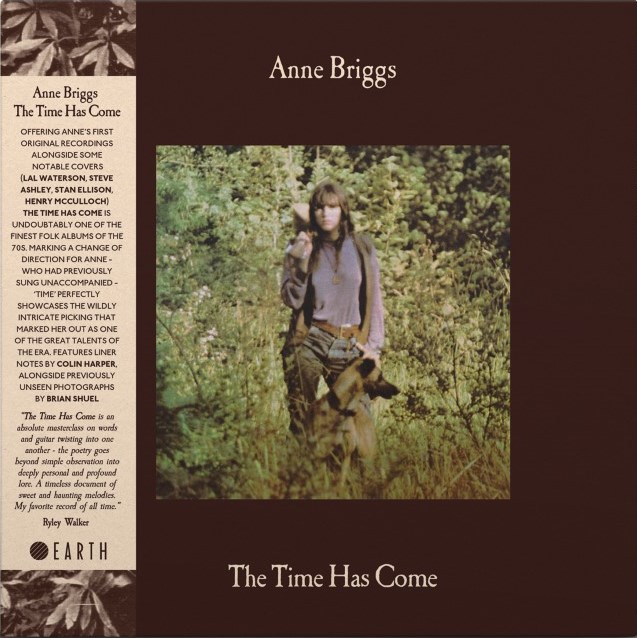 It was in keeping with her famously reticent approach to recording. Her first release was an EP issued by Topic in 1963. Lloyd first encountered her in 1962 soon after she began singing in front of audiences at age 17. Then, he said "Many young singers prettify their songs and make them trivial in an anxiety to please. Not so Anne Briggs." There were also specifically recorded appearances on compilations in 1963 and 1966. But the two 1971 albums were the high-water mark of her fragmented association with the music industry.
Although Briggs has followed her own path, those on the folk scene knew her – she was influential. Bert Jansch, with whom she was linked, recorded her arrangement of "Blackwater Side" which then passed onwards to Jimmy Page and Led Zeppelin. "Rosemary Lane", which appeared on her 1963 EP was later adapted by Jansch. She was linked with Johnny Moynihan of Sweeney's Men. Sandy Denny was a fan and sang "Annie wanders on the land. She loves the freedom of the air. She finds a friend in every place she goes. There's always a face she knows. I wish that I was there." Nonetheless, despite being embedded in the Brit-folk world, Anne Briggs rendered herself hard to pin down.
Her reputation has grown and she has been sporadically interviewed over the last 20 years or so. For BBC Radio, Briggs told Alan Hall that one reason for the slim discography is that her voice could not do what she wanted. For her, it had inherent shortcomings: ones which haven't put collectors off. Her music is in demand. Original pressings of The Time Has Come sell for between £160 and £425. It has been reissued on CD twice before in Britain, but this new edition twins a third CD version with its first UK vinyl reissue. Of the two, the CD version is the nicer: a book-bound package attractively showcases Colin Harper's essay – an update of what he wrote for the last CD version.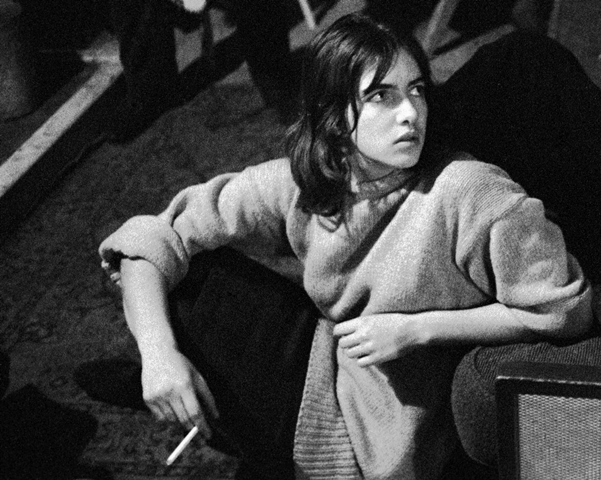 Despite being a major label release, The Time Has Come was a weak seller. She did not comfortably fit the idea of what folk should be. Her support slot to Bert Jansch at the Royal Festival Hall on 30 June 1971 was reviewed as "balanced between monotony and fascination." Hardly a press notice to lay the ground for her forthcoming album. (pictured left: Anne Briggs in London, 1962. © Brian Shuel)
Listening to The Time Has Come now cannot reveal what Briggs was striving for but not attaining. However, it is impossible to hear her voice as flawed though it is possible to hear what may have flummoxed reviewers. In spite of an ever-present voguish reverb on her vocal to add body and the accompaniment of her guitar and bouzouki – up to this point, her recordings were mostly vocal only – this raw, direct album has very sharp edges. On her own songs – eight of the album's 13 – melody lines feed into each other or set the basis for the next. With this, she would never have been seen as a folk musician being repositioned as a singer-songwriter despite that being the case.
The Time Has Come has a reputation as psychedelic or as an acid folk album. This is hard to support. Her penchant for repetition might just be defined as psychedelic but, again, that's off base.
All of which makes The Time Has Come an intense experience; one akin to opening the door on a very private session of self-examination. Back in 1963, Lloyd had said Briggs' "care is to present the truth of her songs". There are tales of her childhood, when she was told of UFOs and lights over the sea. There is her tribute to a hare. There is a rumination on her dog catching a rabbit. There is a song about someone she thought was playing games with her. All may be figurative but, equally, all have the bluntness of reportage. No matter how often it is reissued, and whether or not Anne Briggs consents to be interviewed, The Time Has Come will never fully reveals its mysteries.
Next week: The Ramones' second album Leave Home is made over

Anne Briggs' 'The Time Has Come' will never fully reveals its mysteries
Explore topics
Share this article