CD: Red Axes - The Beach Goths |

reviews, news & interviews
CD: Red Axes - The Beach Goths
CD: Red Axes - The Beach Goths
A masterful sketchpad of songs from the Tel Aviv producers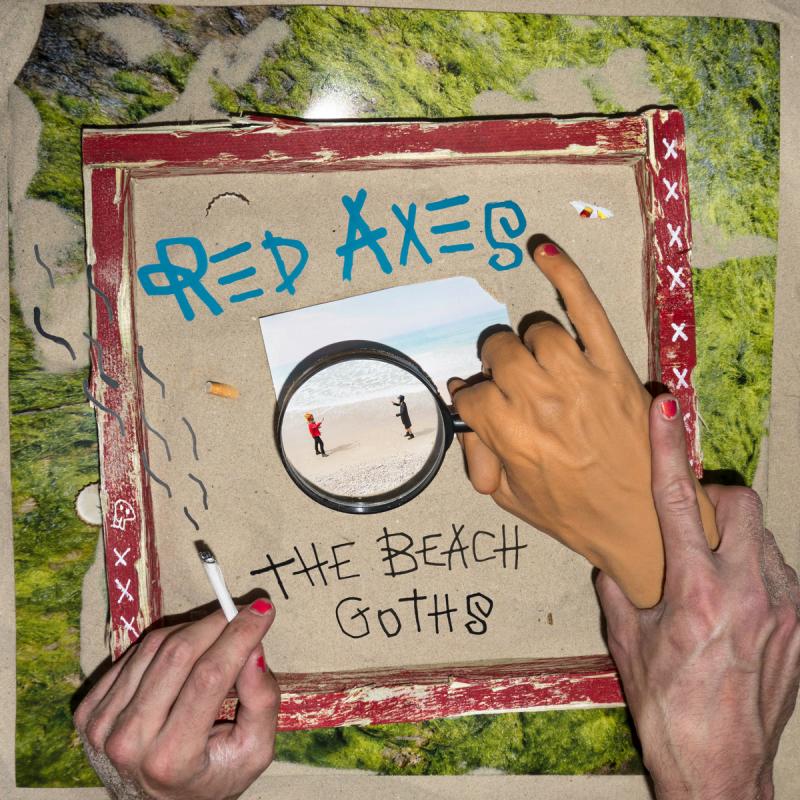 Red Axes: The Beach Goths is a hands-down contender
It's telling that, on their 2014 debut LP, Ballad of the Ice, Dori Sadovnik and Niv Arzi covered Bauhaus' epic proto-gothic ode "Bela Lugosi's Dead". The 1979 single, with its incessant shuffle, dubbed-out tape delay and post-punk guitars, straddled the worlds of rock and dance with perfect balance and fine judgment.
It has, quite clearly, been an influence on
Tel Aviv
's Red Axes, who, with their second full-length offering,
The Beach Goths
, have delivered a collection that shares a similar sense of poise and purpose.
After a slew of single releases on labels including their own Garzen imprint, the home of this new album, you might be forgiven for thinking that Red Axes were primarily a dance outfit. However songs such as 2015's "Hamem Oti" and "Kol Sof Sof", along with a particularly impressive re-edit of The Shocking Blue's 1969 psych belter "Love Buzz", have shown the much wider terrain over which their net is cast.
As a whole, the album feels like the perfect party – part gig, part club, with a house band playing call and response across the decades. Opener "Ride the Sus" sounds like Joe Meek overseeing a session in which Raymond Scott guests with the Cramps. There's a similar feeling of history folding back on itself with the exotica loops and spaghetti-Western hoops of "Cooked Banana", the urgent, heads-down adrenaline rush of "Tarzan Blues" and the near-perfect pop psych of "What Is in Your Head", all rendered with impressive authority and whip smart production.
But that's far from the only trick they have up their sleeve. "Shir 1" and "Talmood" combine the hum of machinery and thrum of the drum to create a sense of alchemic experimentation similar to what has come before, only a little later in the evening, when the lights are off and the eyes are narrowed.
They're not above throwaway either – the knowingly dumb, arch comedy of "Relaxation (For Your Mind and Body)" may seem a little odd at first, but it serves a purpose as a clever and refreshing palate cleanser before the launch into the album's second half.
With an array of friends and family including Nadav "Autarkic" Spiegel and Yovav Arzi – an impressive producer in his own right – on hand to embellish and add colour to this amazing sketchpad of songs, Red Axes have come very close to creating a ramshackle but essential masterpiece.
Red Axes have come very close to creating a ramshackle but essential masterpiece
rating
Share this article