CD: Man Power – Man Power |

reviews, news & interviews
CD: Man Power – Man Power
CD: Man Power – Man Power
The story of a hidden identity and a debut full of personality, wit and invention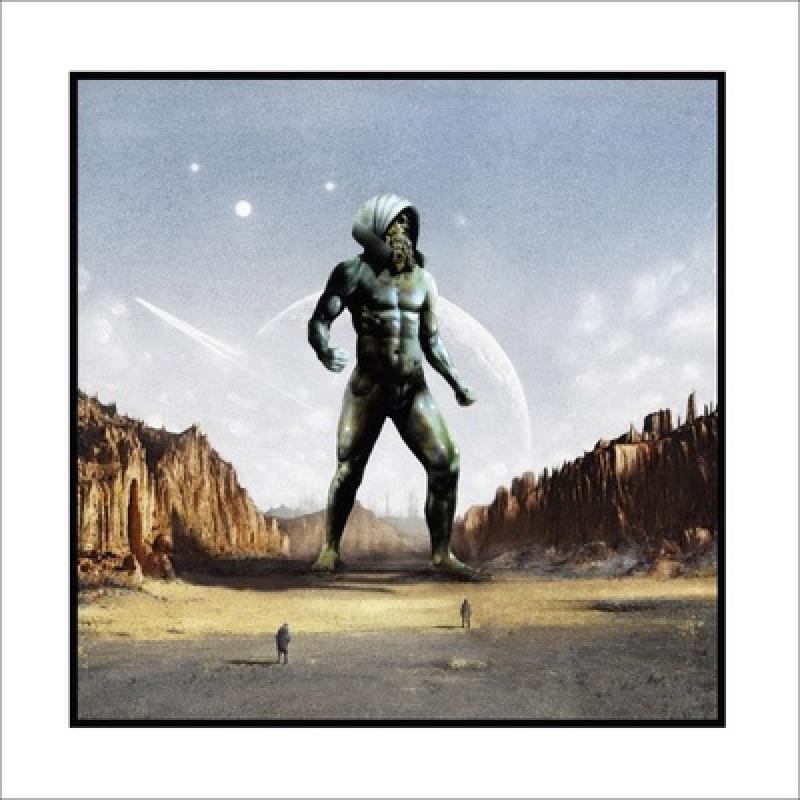 Man Power: a giant among men
The mysterious figure of Man Power has been making waves for a while now. A series of mixes and remixes and frankly jaw-dropping EPs have seen his star rise, though his actual profile has remained obscured – largely by his hand in a series of promo shots. His true identity remains a secret. So, who is Man Power and why should you care?
The first of those questions will remain unanswered. The second is, in any case the more important. You should care because this is clever music aimed at the head, heart and feet, made by an artist capable of wringing emotion out of machines in a way that, if I'm honest, I've not felt since Aphex Twin's Selected Ambient Works 85–92. From the opener "A Start of Sorts", which drifts us in on a bamboo raft of noise (one that we revisit on the perfectly mid-placed "Lude" and drift out on with "Fin"), we make blissful headway through the deep waters and subtle rapids of deep house jam "Boys Beware".
Turning a corner into the unexpected terrain of "Bielsteiner", we find a break-led builder boasting the vocal talents of Mick Rolfe (Last Waltz, The Great Curve), which lends a welcome fuzzy shuffle and blurs the edges a little to make everything seem wonderfully human. "French Basic", "Ten" and "Tofu Ist Der Teufel" cover the sort of dark, subtle and supple dancefloor groove that Mr Power has made his own, but do so with the sort of scope, wit and invention that will surely mark this out as a classic of its kind. The latter, in particular, lurches into unexpected computer-horn funk that may well be my favourite moment of anything ever – at least while it's on.
As a whole, it's simple, clean, and stark while also being clever, layered and warm. It's all over the place and yet retains a clear vision and focus, plus a playful vitality bursting with purpose and feeling. In short, I'm struggling to think of an electronic album I've enjoyed more in a decade or more. I can't give a stronger recommendation that that.
Overleaf: Watch the video for "Bielsteiner"
I'm struggling to think of an electronic album I've enjoyed more in a decade
rating
Explore topics
Share this article