10 Questions for Pianist Søren Bebe |

reviews, news & interviews
10 Questions for Pianist Søren Bebe
10 Questions for Pianist Søren Bebe
Lyrical jazz composer discusses the fulfilment of classical music and the lure of internet success
Wednesday, 13 September 2017
Søren Bebe: looking for a natural rhythm
Danish pianist Søren Bebe has led a trio for 10 years, building a reputation as one of Europe's most distinctive jazz ensembles. His warm, spacious and melodic sound is often compared to Esbjorn Svensson and Tord Gustavsen, or the influential sound/genre of German label ECM.
Yet the lyricism of Bebe's piano - balanced throughout by the energy and sharper edges of long-standing drummer Anders Mogensen - has an emotional accessibility that elicits a passionate response from audiences across jazz and beyond.
In the last few years, he has launched a spectacularly successful sideline as a composer of music for ballet classes. Having worked as an accompanist in a Copenhagen dance conservatory, he realised how important suitable music was for dance students. While YouTube views for contemporary jazz performances often number three figures, some of his ballet music videos have been watched more than half a million times.
MATTHEW WRIGHT: Much of your music, especially on your latest album Home, is about places, or journeys to particular places. Why is this a recurring theme?
SØREN BEBE: Six months ago I moved, with my wife and kids, out of Copenhagen into the countryside around Sorø, in central Zealand, 60km west of Copenhagen. There is usually no theme to my compositions initially: they're based on a feeling, and I create the titles later. The piece "Haarlem Landscape" (commissioned by the National Gallery of Denmark) was inspired by a landscape painting of Haarlem, in the Netherlands, while "Trieste" was written as a homage to the city after we played a concert in the city before a very appreciative audience in 2015.
How do you compose?
I write in chunks. I plan so that I can write for a couple of hours every day. Sometimes ideas will come out of the blue, but most of that time I dig and craft, working on eight or 10 ideas at a time, according to which one speaks to me most that day. After I've written the piece we rehearse with the band, and often change it later, either after rehearsal or a couple of performances. It keeps on improving that way.
You've been working with your current drummer Anders Mogensen ever since you launched the trio 10 years ago. How does that relationship work?
Anders was one of my teachers at the conservatory. I met him 15 years ago, and we've worked on numerous projects since. He joined the band when I formed it in 2007. Anders comes from a hard-bop, avant-garde tradition, and plays a more, physical, energetic kind of music. Mine is from the other side of the spectrum. Anders ensures we don't sound too polished, or smooth. To complement his sound, three years ago I switched from semi-acoustic to upright double bass player Kasper Tagel (pictured below from left: Tagel, Bebe, Mogensen). That acoustic, woody timbre suits how my music has changed.
Do you have plans for a new album after Home?
I have plans for a collection of versions of classical pieces that I'm arranging for the trio. There will be a few of these new songs at the gig on Sunday. I've been studying classical music recently, and have been fascinated by what that has taught me.
Your earlier albums, From Out Here and Searching, sound slightly more abstract, and your recent work more melodic. Would you agree that your career has developed in this way?
Definitely. When I began we were more abstract and expressive. In the last 10 years, I've gradually developed a more open, clean sound, ECM vibe. The latest album is really me. I've been looking for a natural rhythm, as I get older, and have moved to the countryside.
There are distinctive contemporary classical and folk music influences in your music as well, obviously, as jazz. What did you listen to when you were growing up?
In fact, the first music I listened to was hard rock and heavy metal, when I was 11 or 12. I've always been fond of melodies, though, and my sister's boyfriend was a jazz guitar player who introduced me to John Scofield and Oscar Peterson, and I became hooked on bluesy jazz for the rest of my teenage years. I first played classical music when I was studying at the conservatory. After five years of jazz and improv, I began to develop a feeling that I wasn't using the whole piano, and classical music cured that. Today, I listen to a lot of singer-songwriters, especially folk-influenced music.
Your trio is playing at the Sounds of Denmark festival in Soho this week. What do these sounds have in common? How would you describe the Danish scene today?
I haven't been so much in touch with the young scene for the last few years, but I don't think there is a Danish sound, as such. There has always been a strong connection to the US. Denmark is not like Norway, which has a more local sound, and has cultivated its own artists. Denmark has a lot of free jazz, with a few strong labels that cater to that scene. There is also a big straightahead scene.
In the UK, the Danish concept of "hygge" is currently very popular and widely discussed. There is often a folkloric quality to your music, that seems to exemplify this quality. Is it something you identify in your music?
Yes and no. Hygge means many different things, and is often just another term for having a good time. It can be a quiet time, in a small group of friends or family, but it can also describe a bigger party setting: not a rave, exactly, but a larger, more boisterous group.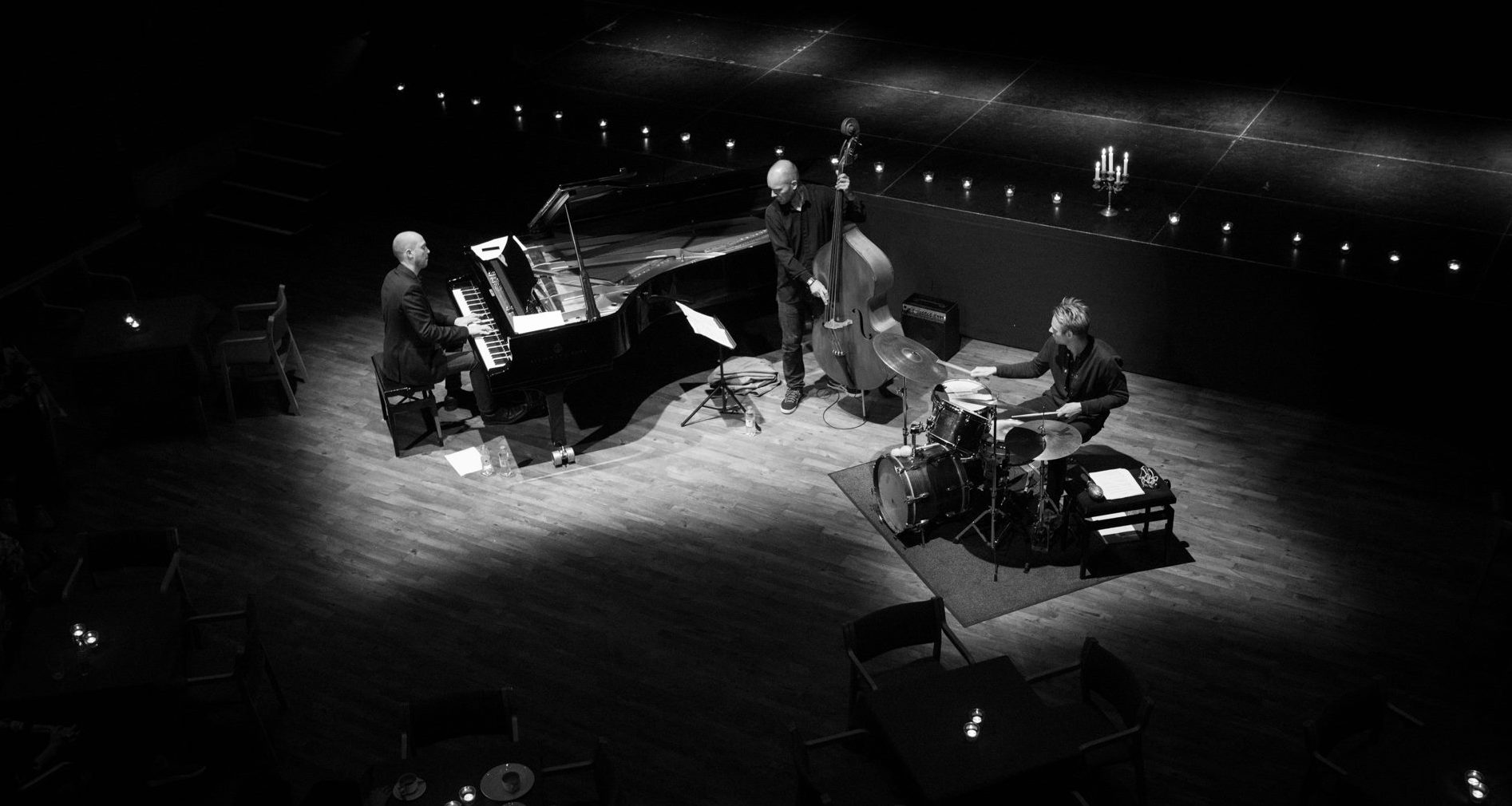 You're frequently compared to Swedish and Norwegian pianists Esbjorn Svensson and Tord Gustavsen. Is there a Nordic sound, as such?
Yes, there's definitely a Nordic sound. There are so many contributing factors. It's partly the influence of shared folk traditions, and the shared landscape of sea and mountains. There are touches of the music of Satie, and Pärt. There's a lot of care for the details of the music, and the sounds each instrument produces. There's also the ECM effect: the label started by reflecting the Nordic scene, but has come to define it, even inspire it.
You've become something of an internet sensation with four volumes of music for ballet classes. Your ballet compositions share the lyricism of your trio compositions: do you think of them as related to your trio work, or completely separate?
Some of the ballet pieces are adaptations of the same songs I've composed for the trio, just designed to fit ballet classes. Some of them are more technical in approach, designed specifically for a certain set of exercises. I wouldn't do a whole album like that, though. When I moved to Copenhagen from Aarhus, ten years ago, I started looking for part-time work as an accompanist. I was offered work as a piano player for the choreography students. It was a lot of fun: there was a lot of improvisation based on watching the dancers. The accompaniment taught me the basics, and as soon as I posted some of my compositions on YouTube, they gained a lot of attention. I enjoy composing, and am glad of the opportunity to release music. It's lovely to be heard, and to see people using my music.
After five years of jazz and improv, I began to develop a feeling that I wasn't using the whole piano
Explore topics
Share this article