Oliver Sacks: The River of Consciousness review - a luminous final collection of essays |

reviews, news & interviews
Oliver Sacks: The River of Consciousness review - a luminous final collection of essays
Oliver Sacks: The River of Consciousness review - a luminous final collection of essays
Intellectual rigour, huge humanity: a farewell gift from the great neurologist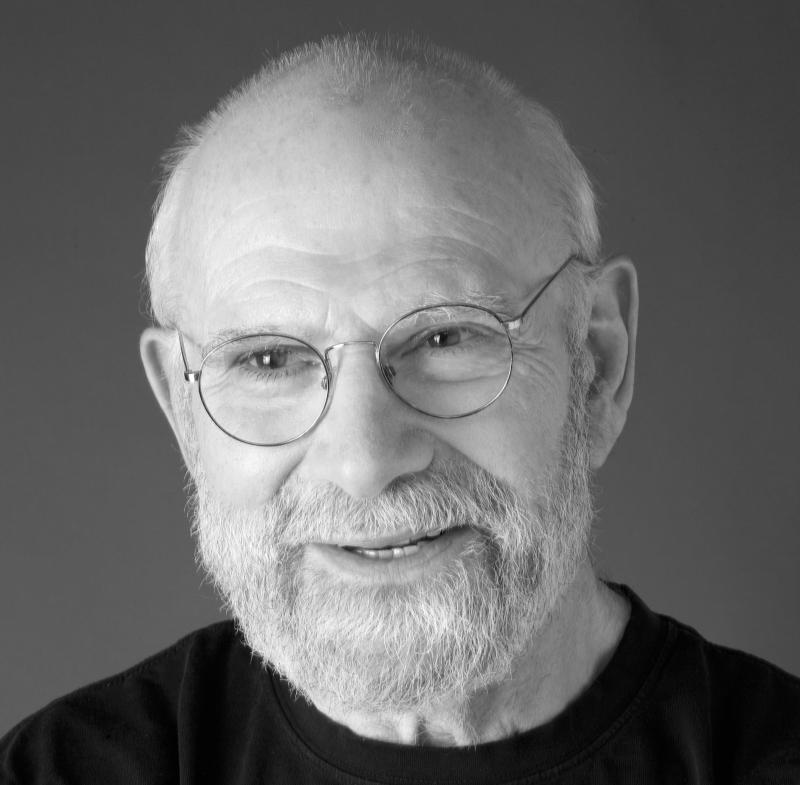 'I am now face to face with dying but I am not finished with living'
Oliver Sacks was the neurologist – and historian of science, and naturalist – whose exceptionally elegant, clear and accessible prose has captivated that almost mythical creature, the general audience, through more than a dozen books as well as many essays.
Who could resist
his narratives
of patients who had, to say the least,
unusual brains
: the subject of
The Man Who Mistook His Wife for a Hat
, the astonishing musical savants who could communicate only through music in
Musicophilia
, or
Awakenings
about brain-damaged people affected by the infamous "sleepy sickness" (
encephalitis lethargica
) who could emerge briefly after being administered the medication L-DOPA.
An autobiographer too, aware of his own flaws and talents, Sacks was an enthusiastic mountain climber (he suffered a bad leg injury while climbing), a drug addict as a young man, a passionate swimmer all his life; in his last decade he found and realised, after a past of transitory gay affairs, that profound human dream, a loving and fulfilling emotional and intellectual relationship with a committed partner. Diagnosed with inoperable cancer in early 2015, a short book titled, accurately but not mawkishly, Gratitude, was published with his epigraph: I am now face to face with dying but I am not finished with living. He died at the end of August that year, aged 82.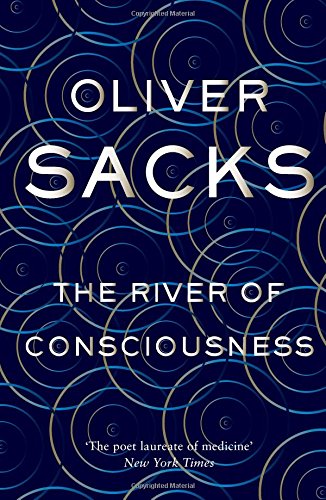 What is entrancing is the depth of his self-knowledge, translated and metamorphosed into an engaged, intense intellectual – and deeply affectionate – connection with scholars alive and dead, including friendships with WH Auden and Francis Crick. Above all there is his ability to empathise, always with profound curiosity, with the quirky and idiosyncratic brains of his patients, who were so beyond the norm neurologically.
As he himself said, he worked at the interface between biography and biology. His reporting of human incidents was concerned with those unable to function in ordinary society, but Sacks never saw them as damaged or alien "others", more as different. The result for readers has been a sequence of mesmerising, ever entertaining and hilarious, but nevertheless serious meditations on the brain – and consciousness.
This selection of 10 essays, chosen by Sacks in the last months of his life, is just that, but more too: it echoes Sacks' preoccupation with the interstices, intersections and crossovers between what may be traditionally known as the arts and sciences. It is initiated by a startling essay on Charles Darwin's profound engagement with attempting to find out how plants operate, how they may learn, adapt and communicate.
In just a few pages Sacks casts new light on the popular image of the scientist of evolution as being more concerned with animal rather than plant life, showing him as a passionate botanist. He carries this topic on another journey as he looks at the question of sentience, in plants and earthworms (that other Darwinian topic). There is an absorbing and succinct discussion of sentience and habituation, of forms of learning, short- and long-term. Your garden will never seem the same again. Nor will jellyfish, which can also learn and adapt: they have 1,000 nerve cells, while human beings have a hundred billion. There is emotion, and character: each living thing is unique, literally.
Sacks has always excelled in showing the reader all kinds of information, and different ways of looking and understanding through personal anecdote and case history
The essay "Scotoma: Forgetting and Neglecting in Science" narrates a handful of astonishing episodes over the millennia where major discoveries were made and simply forgotten about until the time came when others would make the same discoveries, which were then assimilated. Scotoma comes from the Greek word for "darkness", and in medical terminology we are told means a neurological lesion in the brain which produces a gap in consciousness. Sacks applies this to learning things about Tourette's syndrome and migraine, as well as the phenomenon of phantom limbs (when an amputee has physical sensations from a leg or arm which is no longer there): all these had already been researched before later being disregarded. Perhaps the most striking regression was that in the third century BC, when Aristarchus proposed a heliocentric solar system; his observations were accepted by his peers, then disregarded for millennia.
"Speed" looks at just that, its perception and the ways in which normal actions – walking, running a bath, whatever – are distorted and changed when a person is neurologically challenged. HG Wells comes into play with his notion of "The Accelerator" and "The Retarder", explored in The Time Machine and The New Accelerator, which Sacks had read as a child. He shows us how different people with different conditions move to different tempos. A man with Parkinson's wiping his nose takes hours, but himself perceives the gesture as just a moment: there is both "personal" and "clock" time.
Sacks has always excelled in showing the reader all kinds of information, and different ways of looking and understanding through personal anecdote and case history: everything he touches has a living, if not always human face. Even in this sequence of short essays he relates people to all living things, rejoicing in connections: for just a moment you honestly think you are grasping the most complex of ideas and histories. There is an excellent ten-page bibliography, a fine jumping-off place to help us go further.
Sacks is also a very attractive fan: from the past he had Freud, William James and, of course, Darwin, who in his way saw unity in all things. His own vitality in these pages seems so extraordinary that it is difficult to believe he is no longer here, and that he confronted and wrote about his own mortality so eloquently. In a delicate irony this posthumous book is dedicated, as he wished, to Bob Silvers, the legendary founder-editor the New York Review of Books, who died this year. Rarely in such small compass can a writer have given us so much to think about, engaging our imagination as well as our mind.
The River of Consciousness by Oliver Sacks (Picador, £18.99)