Murder on the Orient Express review - lushly upholstered, lightly remodelled ride
Murder on the Orient Express review - lushly upholstered, lightly remodelled ride
Branagh's all-star Christie is a vivid comfort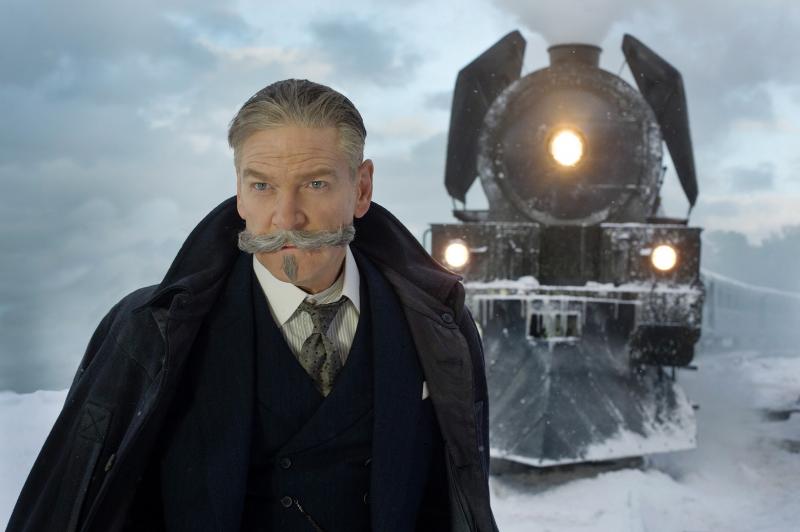 Cold justice: Kenneth Branagh as Poirot
Kenneth Branagh, like his Poirot, cares about cutlery. The director and detective's fastidiousness both find their ideal home on the Orient Express, where waiters measure fork placement with the precision of Poirot's sacred monster of a moustache.
This
Murder on the Orient Express
follows 1974's Sidney Lumet version and the train itself in ensuring its customers' well-being with well-appointed luxury. Finding a proper film star in almost every compartment only adds to the steam age glamour.
Branagh's glaring problem is that the audiences most likely to see Agatha Christie at the cinema will already know the 1974 mystery's outré solution. He has approached this as he did his Shakespeare films: by upping energy, broadening scope, and throwing high-class thespians at every scene.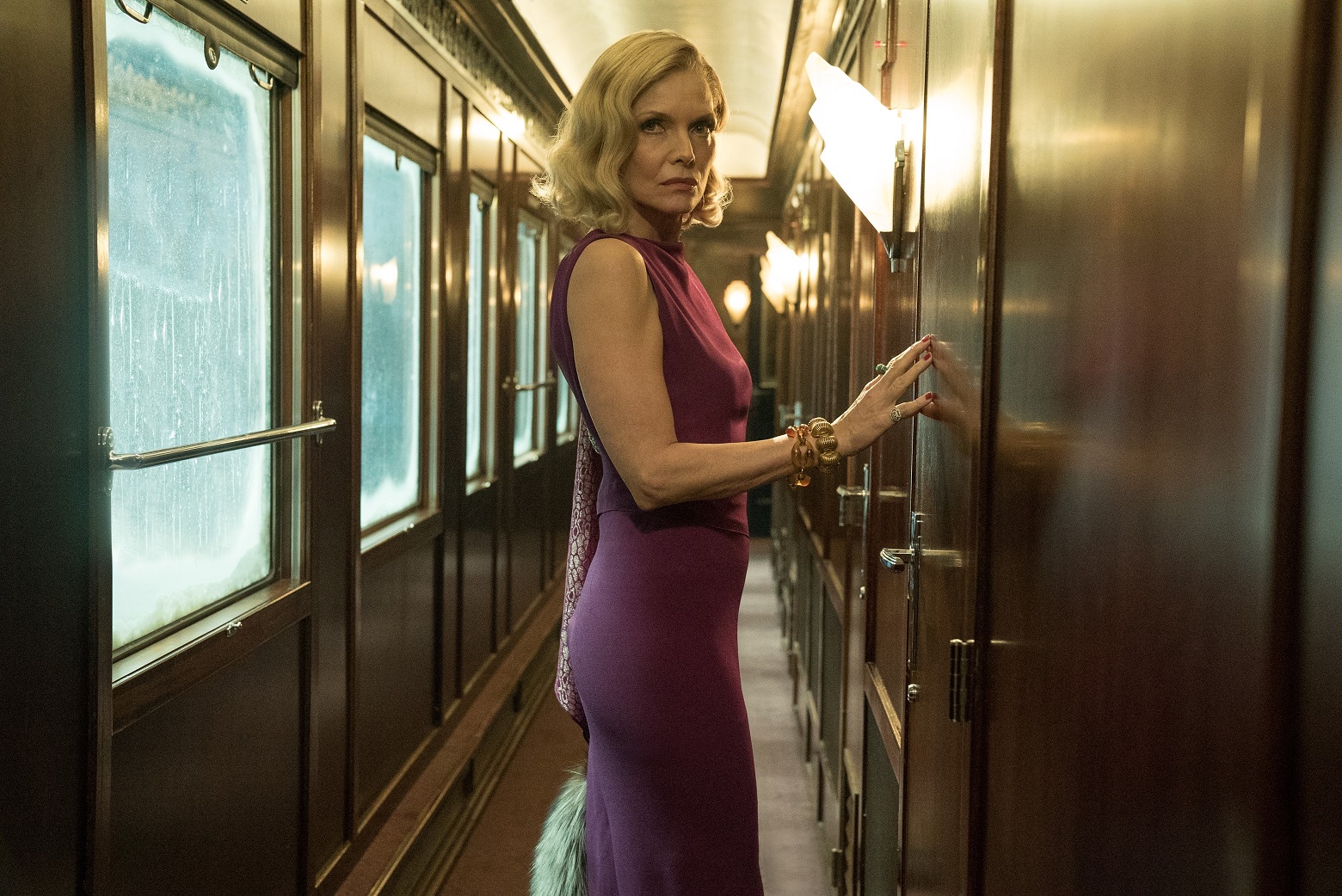 Lumet's passenger list perhaps edges Branagh's, with Albert Finney's Poirot joined by the likes of Bacall, Bergman and Connery. Still, it's a close thing. Michelle Pfeiffer (pictured above) was the best thing in mother!, and chews through the meatiest supporting role here, Bacall's before, as a louche, drink-wobbled woman of vintage glamour and tragic fire. Willem Dafoe as a Nazi professor, Daisy Ridley and Leslie Odom Jr.'s interracial lovers, Derek Jacobi's East End butler, Penelope Cruz's maudlin missionary, Dame Judi's Russian princess and Olivia Colman's mousy maid get a scene each in a film with no elbow-room for more.
Most haunting, alongside Pfeiffer, is Johnny Depp (pictured below). His recent travails seemed visible on the premiere's red carpet, where he was gaunt and halting, and his performance as Ratchett – a dodgy antiques dealer, and something worse – also seems to bear these scars. He is the film's abrasive element, blunt and harsh. "I don't like your face," Poirot tells him, and for the first time in Depp's career, you can see his point. Presuming he survives his court case's fire, he could be a tougher, less mannered character actor in his fifties.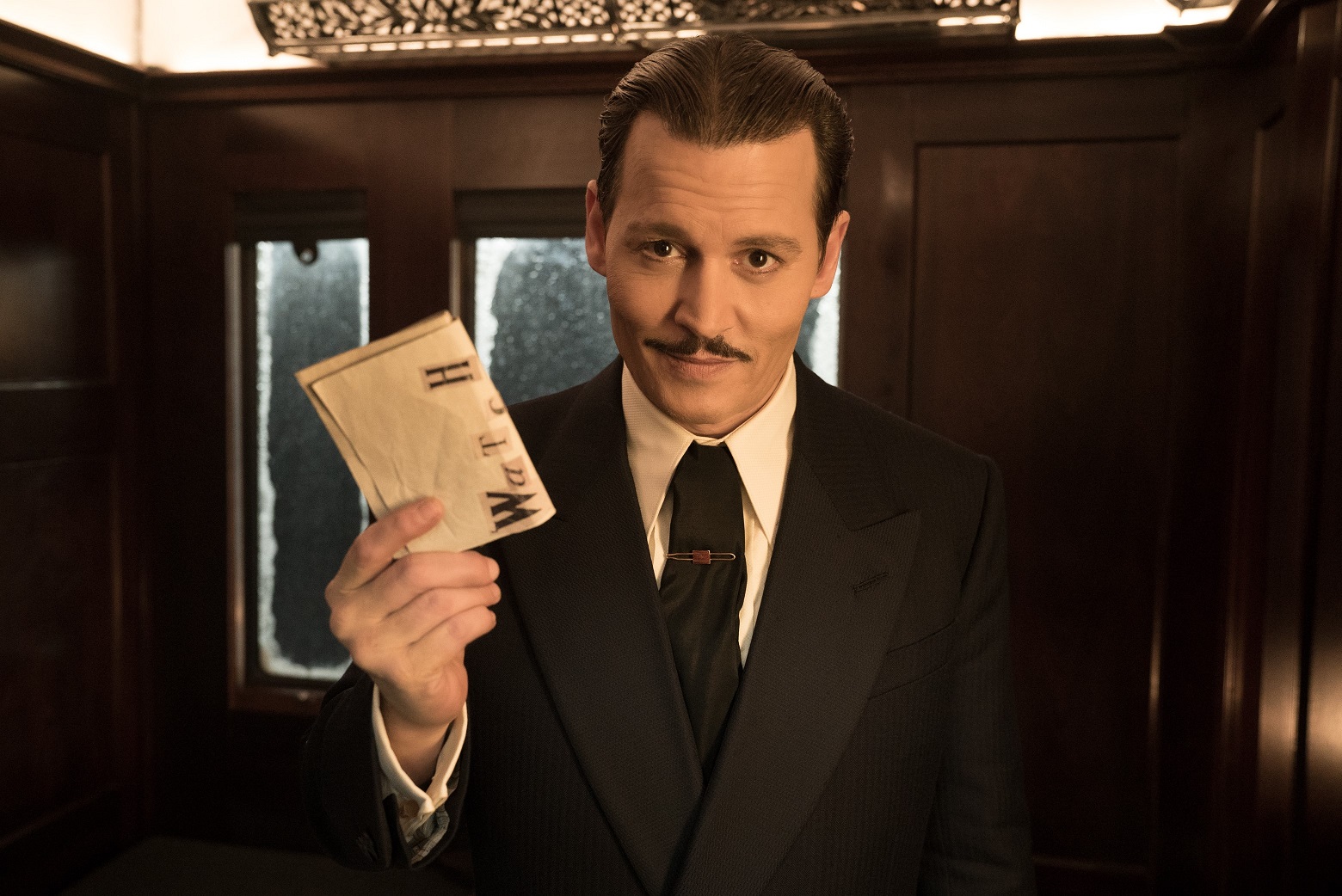 Branagh and screenwriter Michael Green (the latter's top recent form includes Blade Runner 2049, Logan and American Gods) put most work into Poirot. The amusing eccentricity of a Peter Ustinov is no longer enough. As with recent Bond films (and, over its course, David Suchet's Poirot) melancholy and mythic weight are a modern hero's requirements. This detective longs to rest his matchless brain. He is haunted, a la Holmes, by a lost love. And he takes no pleasure in his role as infallible arbiter, restoring justice's balance to murder's moral disruption. This case's intractable resistance to his simple morality is the greatest strain on his "little grey cells".
Like the script's social details – the artists with changed Jewish names, the difficulties of Odom Jr.'s black British doctor – a tragicomic Poirot adds piquancy. It can't prevent the plot's increasing inevitability. Nothing has really changed in Christieworld since the last time you heard this tale. But Branagh's conservative, classicist instincts let him tell it with vigour. He knows that, if you book a ticket on this train, familiar comforts are your first requirement.
Melancholy and mythic weight are a modern hero's requirements. This detective longs to rest his matchless brain
rating
Explore topics
Share this article