The ABC Murders, BBC One, review - John Malkovich's dark reboot of Poirot |

reviews, news & interviews
The ABC Murders, BBC One, review - John Malkovich's dark reboot of Poirot
The ABC Murders, BBC One, review - John Malkovich's dark reboot of Poirot
Sarah Phelps's seasonal Agatha Christie strips the gloss off the little Belgian detective
Thursday, 27 December 2018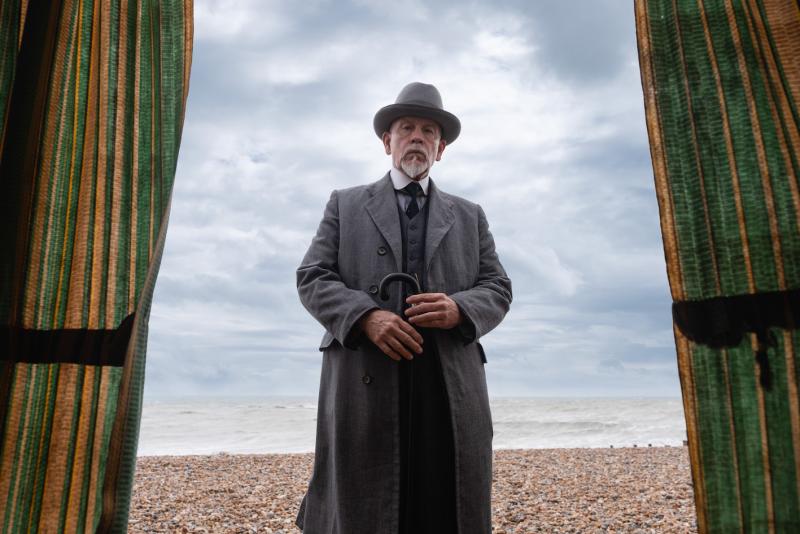 'Who the hell are you?' John Malkovich as Hercule Poirot
Sarah Phelps's annual reboot of a canonical murder mystery by Agatha Christie has rapidly established itself as a Christmas staple of TV drama.
And Then There Were None
,
The Witness for the Prosecution
and
Ordeal by Innocence
(which was postponed to Easter) are now followed by
The ABC Murders
(
BBC One
), which feels like the biggest creative challenge Phelps has yet faced in her rebranding project. Previously she has skirted clear of Christie's iconic detectives but could not dodge them indefinitely. Here she has taken on the task of stripping the fussy layers of gloss off the overpainted image of Hercule Poirot.
The estate's guardians, who trade as Agatha Christie Ltd, sanctioned something similar when it placed Murder on the Orient Express in the care of Kenneth Branagh, who planted a luxuriant moustache across Poirot's face that looked like a pair of leaping ferrets. With his unsettling eyes and other-worldly aura, John Malkovich represents a different sort of thought experiment. A former resident of France, his accent is passable without begging for attention. His Poirot seemed haunted by his own shadow. When we first saw him he was warily looking over his own shoulder: the little Belgian thesp has had the theatre in him drained away, as if been caught in the middle of a traumatising transfusion, all the old blood gone, the fresh supply yet to pump through his old veins.
The idea is to bury the old Poirot known to millions from the prissy popinjay bodied forth by David Suchet for a quarter of a century until he solved his last case in 2013. Phelps does this partly by taking the usual array of liberties. Poirot's reverential police sidekick Inspector Japp (Kevin McInally) is killed off in his allotment, felled by a heart attack, which leaves Poirot exposed to the withering disdain of young Inspector Crome (an impressively hangdog Rupert Grint, pictured above).
Using Crome as a mouthpiece, Phelps trolls the old Poirot as a spent narcissist who once upon a time famously crept around Cluedo country houses solving insoluble crimes in which candlesticks are rammed in heiresses' eye-sockets and guts twitch in the conservatory. This could not be read as anything other than a savage take-down of the safety-first formula adopted for decades by the Christie industry. The makers of the full set of ITV Poirots may well feel they've been eviscerated with the stanley knife in the back-to-the-drawing-board room.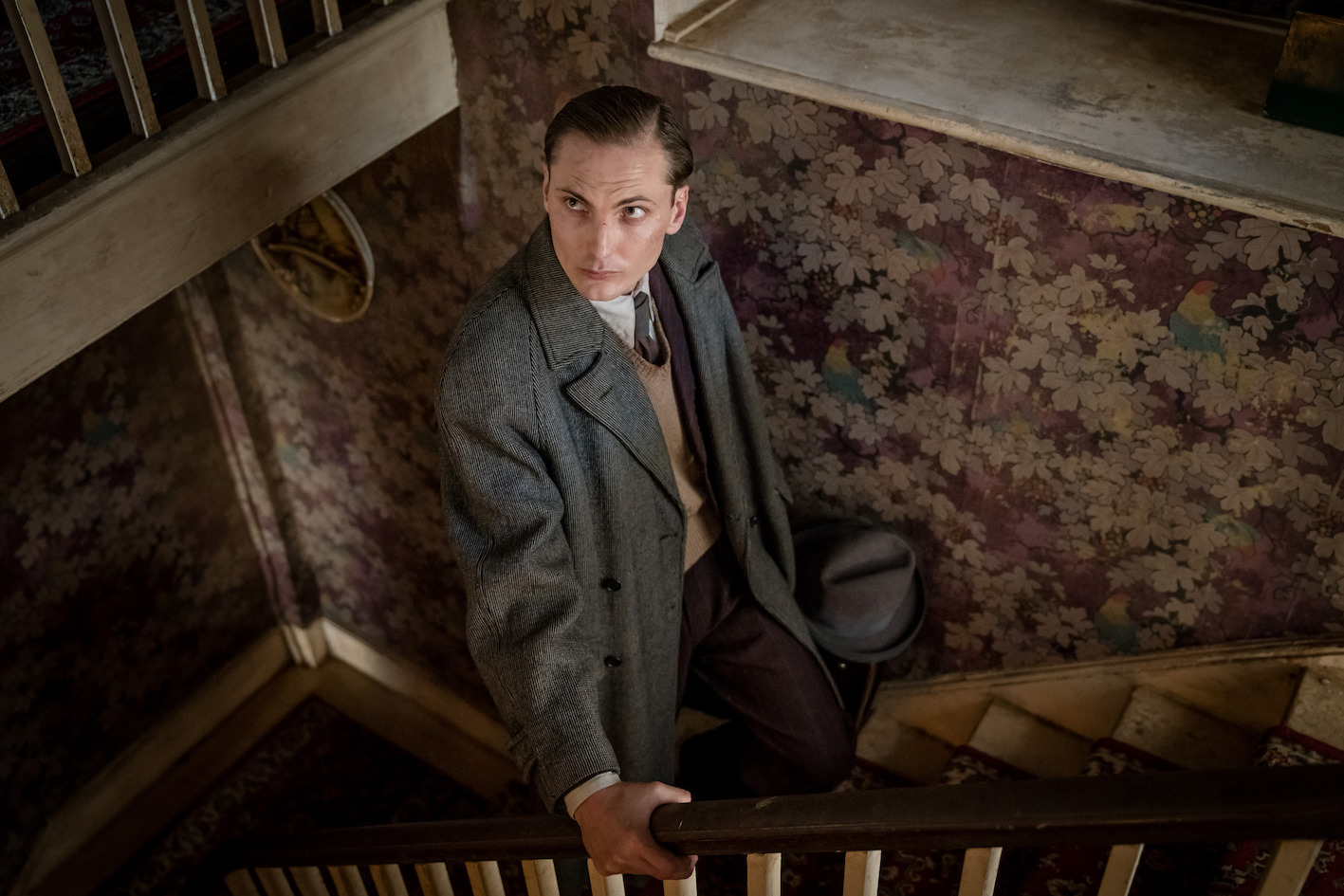 The adaptation ramps up the idea that Poirot has gone beyond his prime. It makes him a figure of ridicule with the dye dripping from his goatee (no mere tache for this Poirot) while his celebrity stands tarnished. Scotland Yard, having launched an investigation into his past, have come up with no proof that he ever really existed: "You're not who you say you are," growled Crome. "Who the hell are you?"
This loosely places Poirot in that very contemporary gallery of great men who have fallen from grace. He is haunted by a secret from his own past which may well have something to do with a country house occupied by mad Lady Hermione Clarke (Tara Fitzgerald), who proudly stands next to the detective in an old group photograph.
That's one mystery. The other is why a psychologically frail young stocking salesman with cheekbones and a high forehead called Cust (a fine, suggestible performance Eamon Farren, pictured above) would appear to be bumping off women with violent relish and sending Poirot letters about the fun he's having. Not that we've seen him at it. Those familiar with the novel need not assume that Phelps will photocopy the plot.
The original, published in 1936 but here set three years earlier, borrowed from Bleak House by flitting experimentally between first- and third-person narrators. Phelps and director Alex Gabassi retain the ghost of that structure by introducing each character with a caption as if an invisible person with a typewriter is in charge of the story.
There is no getting away from the fact that there is a country house in this murder mystery too, but not as you'd know it. The stark and ravishing palette is all rabid colours, glowering red brick and amped-up twilight. And there is a rank stench of seediness, mainly located in the boarding house where Shirley Henderson's racist landlady pimps out her own daughter (Anya Chalotra, both pictured above) to the tenants. "I prefer my gentlemen to not be cavalier in the use of the lavatory paper," she said. "It blocks up the pipes and then who's got to get in there with a stick and break it up? Me, that's who." It's as if Phelps is writing her own job description, cleaning up Agatha Christie's airways after all those stodgy old dramas. Next we need to see her have a go at Miss Marple, played by someone tangy and un-mumsy like Eileen Atkins or Juliet Stevenson. In the mean time, this is another gripper.