Peaky Blinders, series 4, BBC Two review - new threats, same thrills |

reviews, news & interviews
Peaky Blinders, series 4, BBC Two review - new threats, same thrills
Peaky Blinders, series 4, BBC Two review - new threats, same thrills
Opening episode brings another helping of violence and shocks
Thursday, 16 November 2017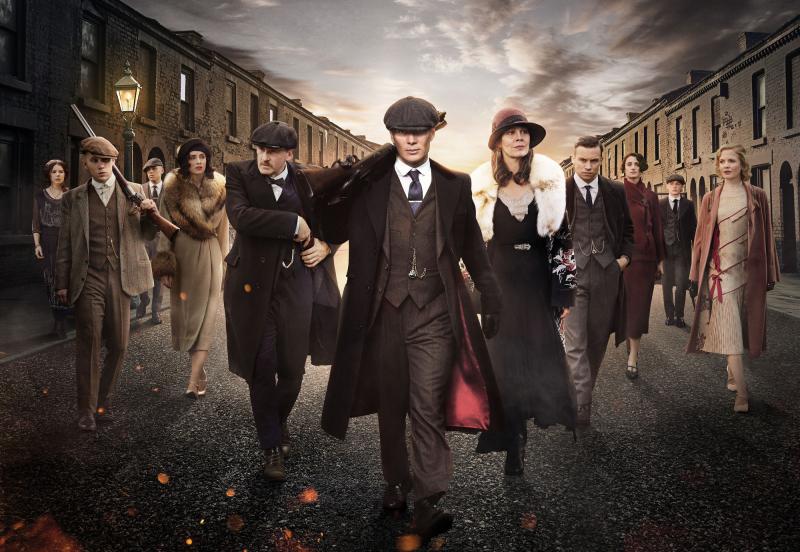 The Blinders escape the proverbial noose, but bigger dangers are up ahead
BBC Two's flagship crime drama Peaky Blinders returns for another guilty dose of slo-mo walking, flying sparks and anachronistic soundtracks.
In the opening episode "The Noose", we're served a familiar course of family disputes, sinister threats and violent outbursts – but when the delivery is this exciting, who cares if it's not anything new?
We pick up where the last series left off: the Shelby clan imprisoned and facing the rope. Of course, family patriarch Tommy always finds a last-minute reprieve, but that close call has taken its toll and there's only one man to blame. A year later and everyone's gone their separate ways: Arthur and John are settled in the country with their families, Tommy mopes around his mansion, and the once formidable Polly spends her days popping pills and hallucinating spirits.
But it's Christmas, a time when families should be together. No one wants to see Tommy and he's happy playing the loner, so it takes the world's worst Christmas card to get the ball rolling and force the Shelbys back into old habits. It looks like the new series will look at the consequences of the Shelby's past actions. Tommy's at the top of his powers, with an OBE and a seemingly infinite number of businesses, and there's only one direction to go – back down.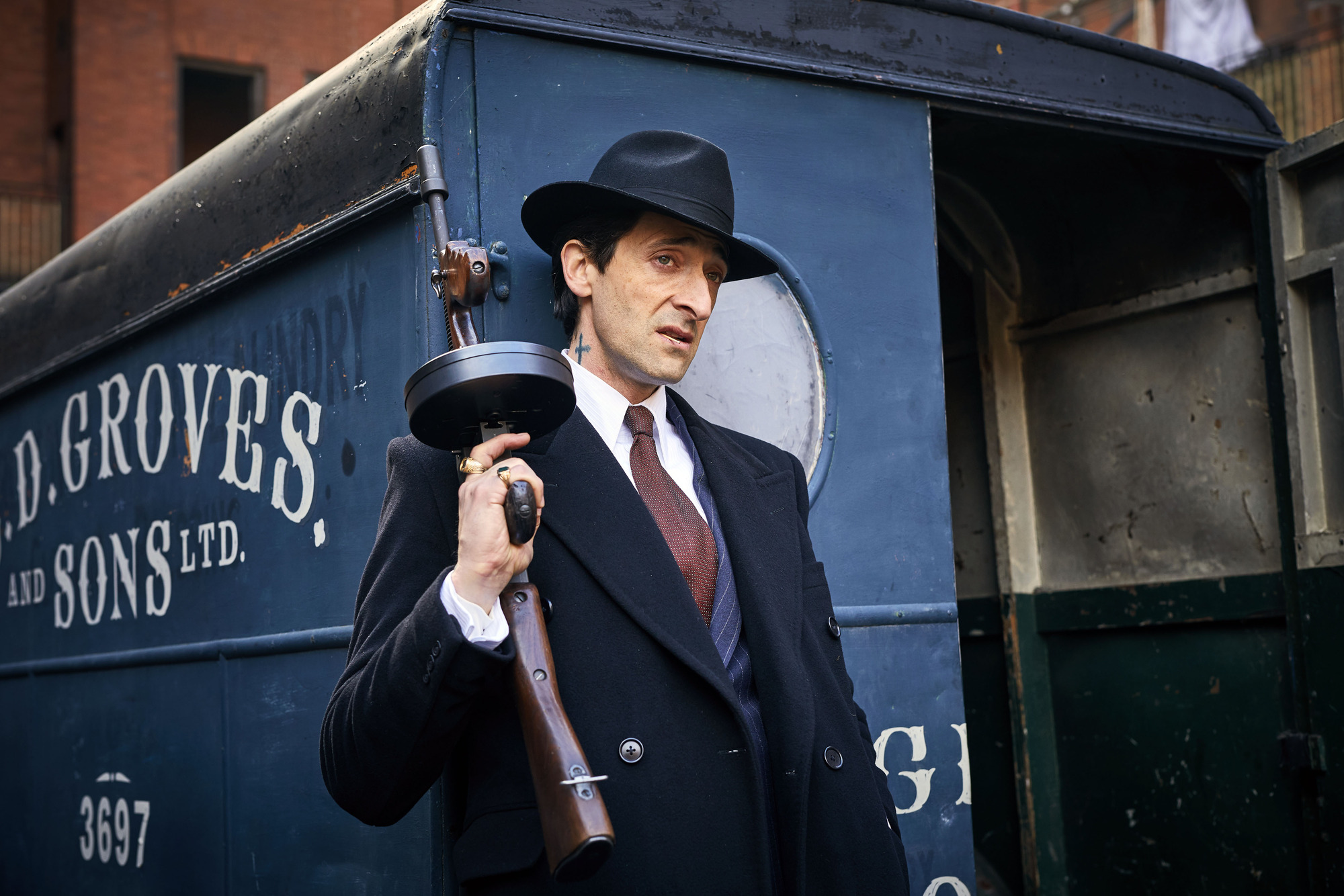 One of the highlights from series three was the unbearably tense kidnapping and killing of Vicente Changretta, revenge for the assassination of Tommy's wife Grace. Vicente's son turns out to be rather high up in the New York Mafia, and is itching for a bit of revenge of his own.
As BBC shows grow, many struggle to keep their stars signing on for another full series (see Sherlock, Being Human, Luther, Hustle). Peaky Blinders has bucked the trend, managing to attract a host of impressive names including Cillian Murphy, Sam Neill, Tom Hardy, Paddy Considine and now Oscar-winner Adrien Brody (pictured above) as the vengeful Luca Changretta. Series three struggled to find an antagonist as engrossing as Neill's Inspector Campbell, but Brody's brief appearance certainly hints to some scenery-chewing villainy ahead.Everything that made Peaky Blinders a success is back with aplomb. It looks as cool as ever, and the last 10 minutes were an adrenaline shot of threat and violence. If the rest of the series lives up to those final moments, this promises to be Tommy's darkest period yet.
Blinders has always been about plot twists, performances and presentation It's also facing the same issues as previous series; since the loss of Grace, it often feels that any female characters not related to Tommy follow the same two-dimensional pattern. They challenge him, fall for him, and disappear by the next series (horse trainer May in series two and Duchess Tatiani in series three). Here's hoping newly introduced Jessie Eden doesn't fall into the same category.
Where Peaky Blinders has fallen short compared to the best US crime dramas is its depth. The Wire, The Sopranos, Breaking Bad: never afraid to tackle bigger philosophical questions about humanity and society. Blinders has always been more about plot twists, performances and presentation, offering a similar nostalgic hit for British gangster tropes as Stranger Things does for Eighties sci-fi.
If you weren't won over before, there's nothing new to change your mind. What "The Noose" provides is more of the excitement, intrigue and shocks that make Peaky Blinders a hugely watchable piece of television.