theartsdesk on Vinyl 34: Trent Reznor, Shpongle, Roni Size, Willie Nelson and more |

reviews, news & interviews
theartsdesk on Vinyl 34: Trent Reznor, Shpongle, Roni Size, Willie Nelson and more
theartsdesk on Vinyl 34: Trent Reznor, Shpongle, Roni Size, Willie Nelson and more
The widest-ranging record reviews on this or any other planet
Tuesday, 05 December 2017
Black and white and best all over
With December upon us theartsdesk on Vinyl has been kept busy with sacks full of fantastic plastic, so much so that we're saving the poppier stuff for a pre-Christmas blow-out in a week's time, so watch out for that.
In the meantime, here's a wild cross-section of music that takes in Norwegian avant-garde death
metal
, Cuban reggae and frantic Syrian techno-folk bangin', along with an enormous amount else. There aren't many who can say that, but we can, so dive in!
VINYL OF THE MONTH
Margo Price All American Made (Thirdman)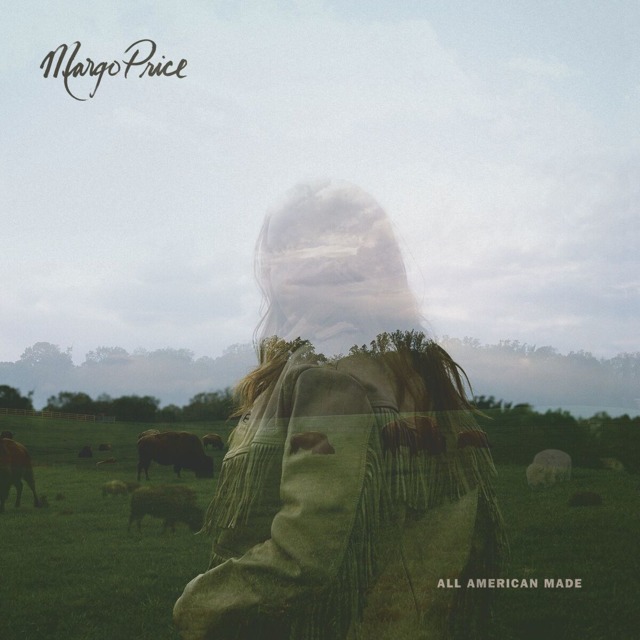 Rising Nashville country star Margo Price plays country'n'western and has a sweet voice, but tune into what she's saying and there's grit, there are teeth. There's also Willie Nelson on great form, contributing vocals to the emotive steel guitar duet ballad "Learning to Lose". Co-written by Price (with co-producer and instrumentalist Jeremy Ivey), that song shows off her old-fashioned style but also an essential element of quality country, lyrical ability. I can't resist quoting "Cocaine Cowboys" at length: "Cocaine cowboys, they're bad in the saddle/But they're coming from New York, LA and Seattle/They're all that, they don't rope no cattle, they don't ride no bulls/They're cocaine cowboys, they don't get no sleep/With their bloodshot eyes and their cigarette teeth." As, or more importantly, sweet-voiced though her vocals are, she's a righteous 21st century girl, singing about the "Pay Gap" from a feminist perspective and smartly, poetically hammering at the Presidential office on the title track. Her second album is a welcome statement on Trump's America from an American, and it marks a step forward in the creative life of a true talent. Comes with a 12" x 12" four page lyric booklet
Mista Savona Presents Havana Meets Kingston Mista Savona Presents Havana Meets Kingston (Baco) + Various Andina: The Sound of the Peruvian Andes – Huayno, Carnaval & Cumbia 1968 to 1978 (Tiger's Milk)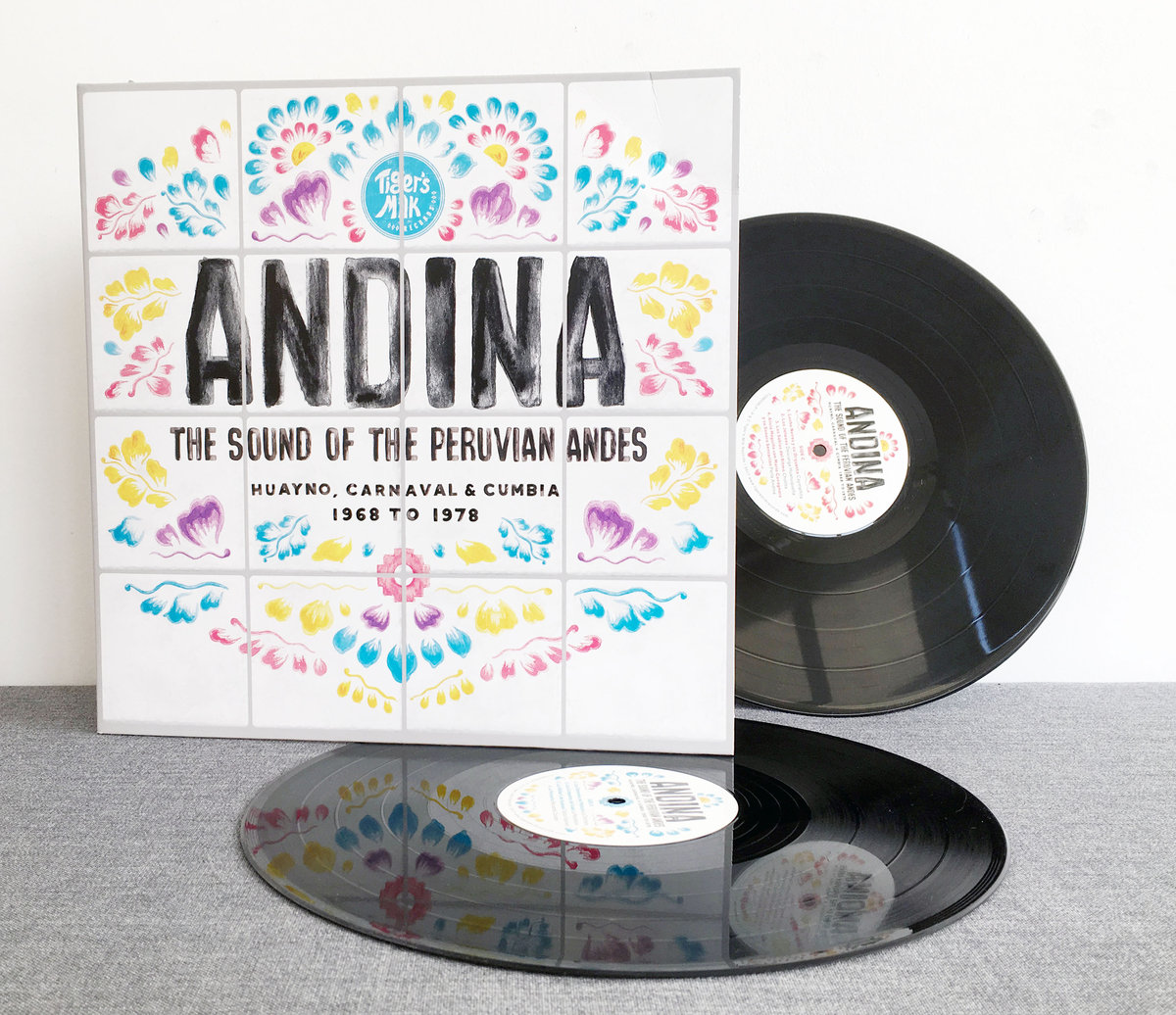 These two wonderful albums both display Latin spirit that bubbles out of their exquisitely pressed grooves. And in the case of Havana Meets Kingston, there's also an added dose of dub and reggae. However, let's start with Andina. This double comes on picture gatefold with an open letter to the listener from the man behind it, chef Martin Morales of the Peruvian-themed Ceviche restaurants in London. The album opens with "La Chichera" by Los Demonios del Mantaro, who are named after the Peruvian region they hail from and offer up a cut in the Huayno style of the album's subtitle. This means woodwind party action leading us into 18 tracks that keep the drums hip-wiggling but vary every other element, from Conjuncto Kori Cinta de Huanvcavelica's "Toyascha", with its detuned clanking bells, which sounds almost Chinese, to the joyful piano of Lucho Neves y su Orquesta's "Caymeñita". If forced to choose a highlight it would be the twinkling guitars versus a feast of percussion on "Todos Vuelven" by Los Walker's de Huánuco.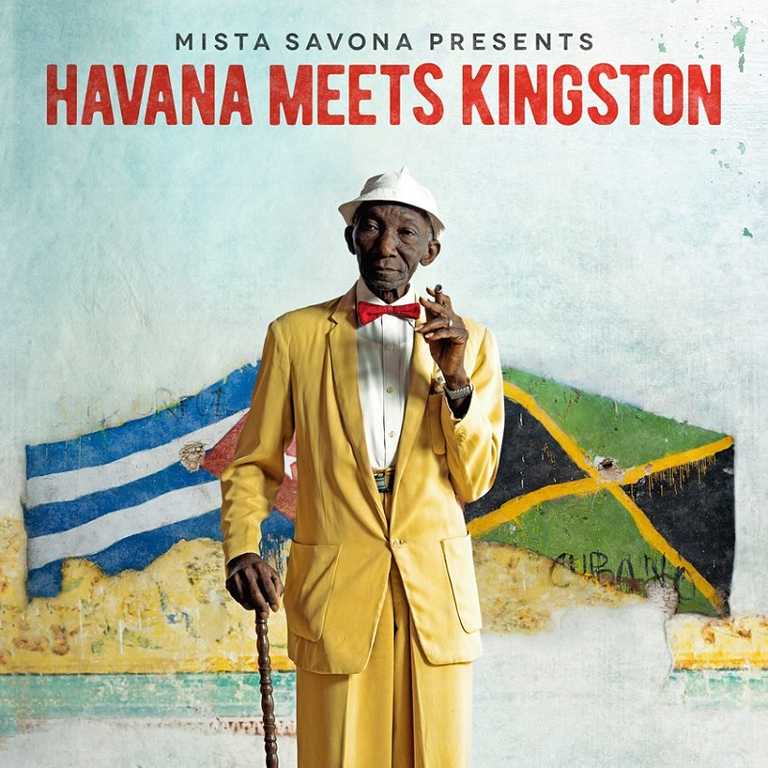 Where Andina is the sound of various acts over a ten year period, Havana Meets Kingston is the brainchild of one man, Jake "Mista" Savona, the acclaimed Australian dancehall producer. On it he produces and oversees a fusion of reggae and Cuban styles, recorded in Havana, with a core rhythm section of Sly & Robbie, plus guitarist Winston "Bopee" Bowen and percussionist Bongo Hermana. With that quartet of sturdy Jamaican music perennials at its heart, every one of their credentials rock solid, it could hardly fail, and it doesn't. Some of it is stoner-bop festival tent fare (eg the version of Bob Marley's "Rastaman Vibration"), but the best of it is fantastic, the brassy sass of Cuba underpinned by basslines that skank and groove. Just check out "El Cuarto de Tula", an irresistible explosion of joy. Guests include Ernest Ranglin, Lutan Fyah, Julito Padrón and Randy Valentine. As winter hits Britain, this music, friendly, welcoming and unrelentingly up, lets sunshine pour from the speakers.
Matias Aguayo & the Desdemonas Sofarnopolis (Crammed Discs)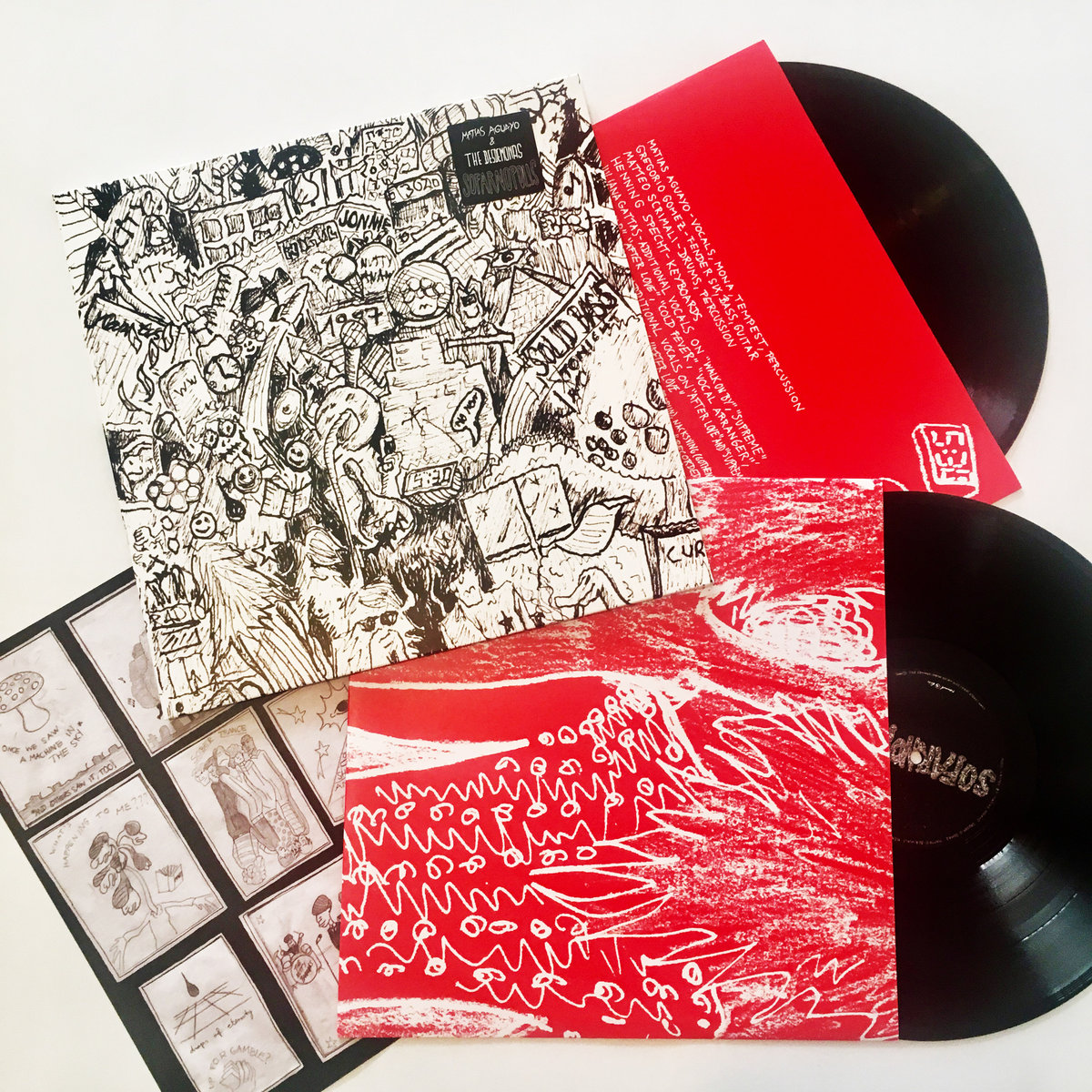 German-based Chilean Matias Aguayo has achieved cult success for his releases on Cologne's electronic powerhouse Kompakt Records, and via his sampledelic vocal-led live performances. He's now put together an international four-piece, The Desdemonas, and attempts his very own brand of scuzzy, global pop-rock on Sofarnopolis. It's no surprise Belgium's Crammed Discs picked this up as they have a penchant for inventively offbeat "world music" that tips its hat to post-punk values, and this certainly does that. Songs such as "Nervous" have a Birthday Party-ish voodoo twang but smoother, and run through with an electronic sleaze factor. Think Flesh For Lulu's few half-decent songs crashing into the 21st century rockabilly-tronic of producers such as Electronicat or Drop the Lime, all spiced up with Latin-American percussion, and you'll be halfway there. Comes on double vinyl in red scrawl-art/info sleeve with 12" x 12" pencilled art insert and sounds grimily fresh.
Various John Morales Presents The M+M Mixes Volume IV Part A + Part B (BBE)
John Morales, alongside studio partner Sergio Munzibai, was a key-player in the advent of the 12" remix as a commercial entity in the post-disco era of the early-to-mid-Eighties, adding extended oomph to the likes of DeBarge, Shakatak and Miami Sound Machine, as well as giving a polish to hundreds of others, from Spandau Ballet to The Rolling Stones. BBE has been digging in the vaults for a while now, hauling out the duo's funkiest work over a series of releases, but with Volume IV, they've excelled themselves. Morales has dug deeper into Sony and Universal's multitrack archives to unearth true gems such as a whopping take on Dan Hartman, the M+M Five Alarm Mix of "Vertigo/Relight My Fire". Other stunners include rejigs of Barry White, a monster re-arrangement of MFSB's disco era-defining "Love Is The Message", as well as cuts from Teena Marie, Mannix, Level 42 and Lenny Williams. On doubles in info/photo gatefolds, the mastering and cutting to vinyl is just epic. If only all vinyl could be as lush as this! Both volumes are ebullient packages showcasing percussive, brassy, electronically boosted disco at its most freely long form and creative.
Powell New Beta Vol. II (Diagonal)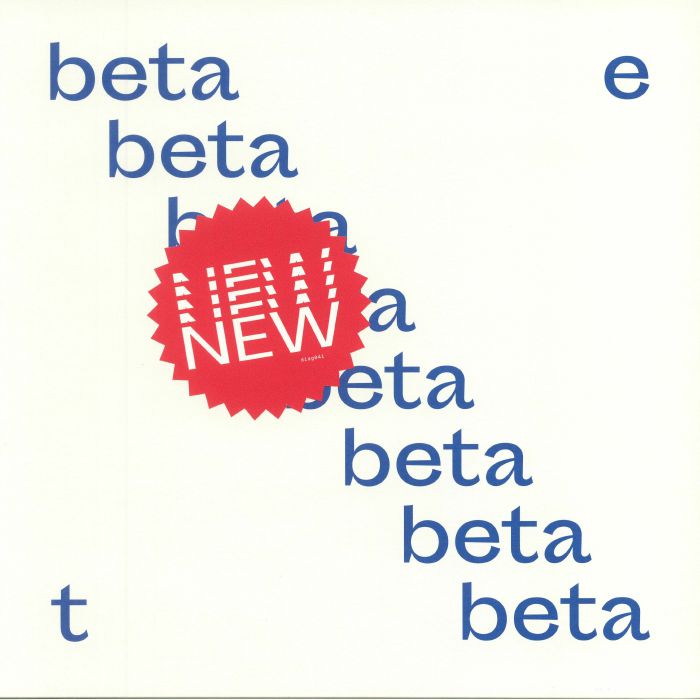 Musically diverse and perverse Brit producer Powell failed to make much of an impression with his well-promoted XL outings of last year. They were intriguing, giving leftfield electronica a punky, jokey makeover, having a laugh while being abrasive and difficult. With one exception, however, ("Frankie"), they were simply not musically strong enough to live up to their aspirations. Returning to his five year old Diagonal label, his New Beta EPs are proving more of a tonic. Vol. II is even better than Vol.1, running the gamut from the mellow space-bleep of "Strobe" to the weirdling glitch-dub of "Rudeboy, Let's Funk" to the stand-out track, a metronomic pulser called "Sneak 2_05". These are two sides full of electronic experiments that wander the edges of the dancefloor with a wry smile and creative intention, and they deserve an ear.
Slow Against the Glass (Artoffact)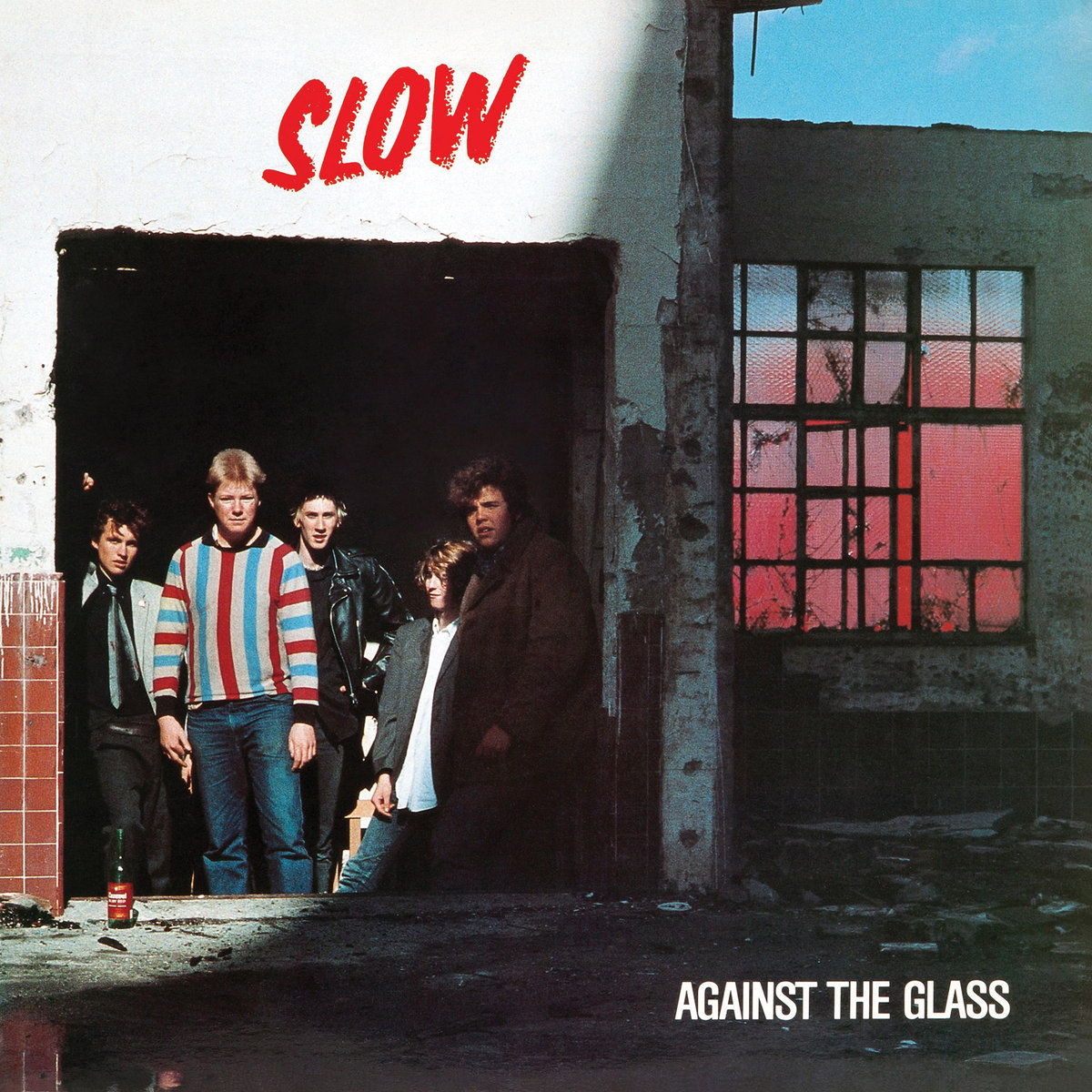 A re-release for a 1986 EP that's long been held in great esteem by indie aficionados in the band's native Canada. Slow were a short-lived Vancouver band who were firmly punk at heart, and this EP is their meisterwerk. Re-released in a gatefold covered in photos of the band and a couple of essays about them, the contents come on like The Stooges (especially on the saxy "Out of the Cold") mixing it up with the early Fall and any number of late-Seventies original London punk outfits (The Ruts spring to mind). It's one of those two-siders that comes screeching out of the traps without its breaks on and doesn't quit until it crashes to a halt with the wah-wah-laden "Black is Black" eight tracks and 20 minutes later. Conceived in the wrong place at the wrong time, Slow would have been bigger news if everything had come together differently.
Visionist Value (Big Dada)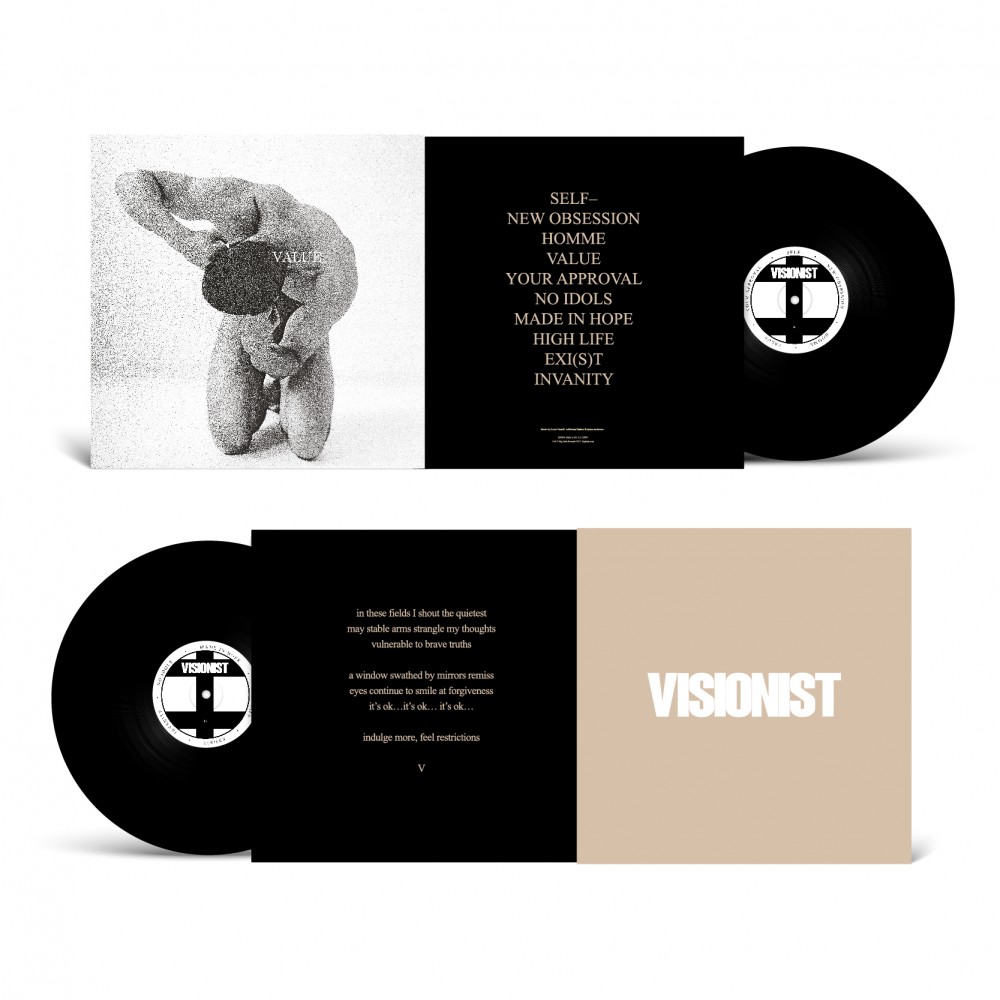 London producer Louis Carnell has come a-ways since he arrived via the gnarlier end of the grime scene over half a decade ago. His last album, Safe, and his latest appear to be about exploring the emotional dimension of crunchy abstract soundscaping. However, Value is a move onwards and sideways, a more complete and individual work than its predecessor. He has stepped away from the scratchier, Warp Records-ish electronica of his earlier work into a realm somewhere between an industrialised version of modern classical (think Jóhann Jóhannsson on a comedown) and avant-garde-ists such as Tim Exile, Jega and Frog Pocket. There is even a tunefully abstracted ballad featuring US singer Rolynne. Value sees Visionist take a step further into his own invented sonic world. It's a dark, edgy place, but there are melodies piano-ing around in the fog of pneumatic tech-drum battering, and theartsdesk on Vinyl looks forward to hearing whatever lies further down this road.
The Deep Dark Woods Yarrow (Six Shooter)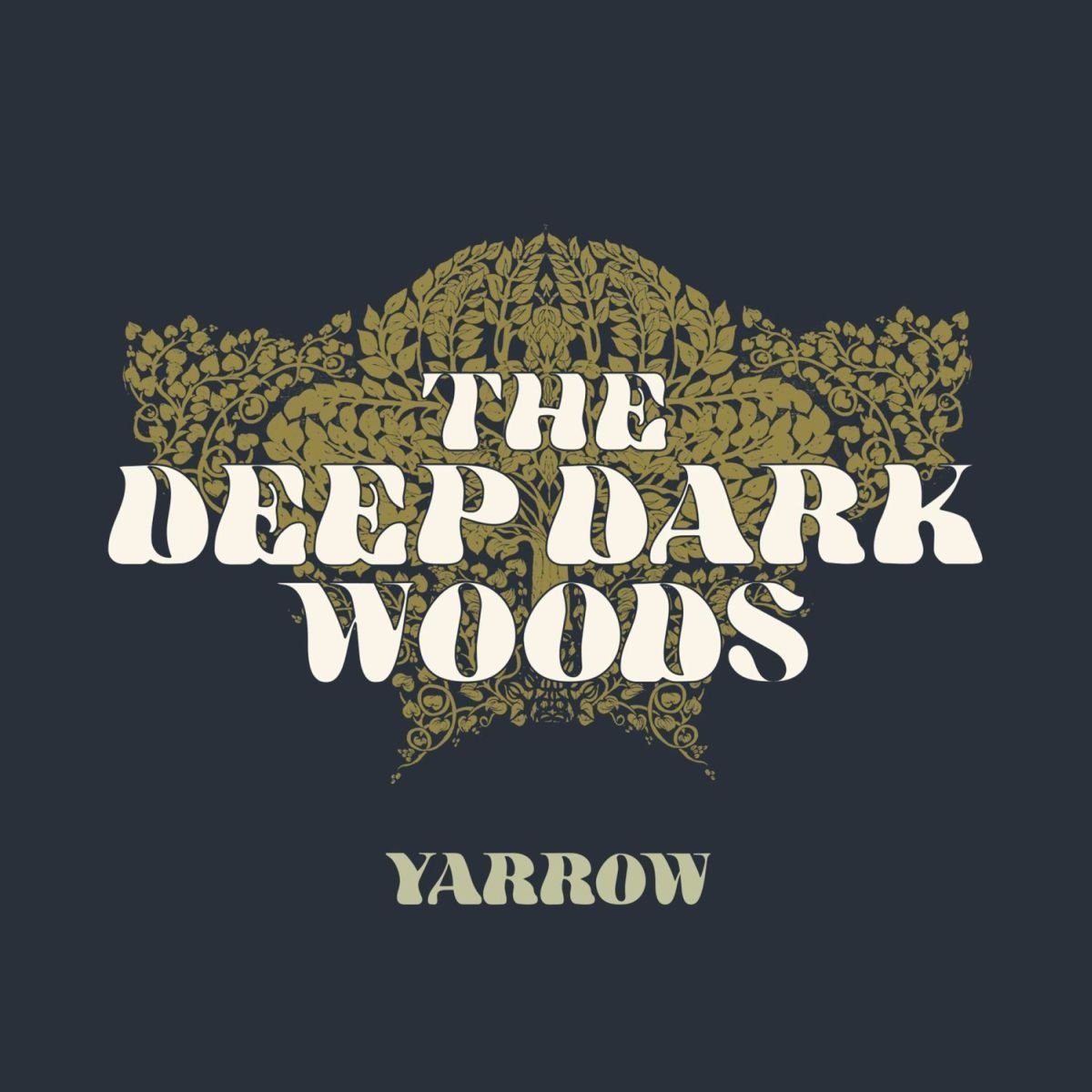 Canadian alt-country outfit The Deep Dark Woods seemed to be gradually eroding a few years back, with members falling away and the shop slowly shutting up, so there's good news for fans as a sixth album appears. The record company says, ambiguously, that it was "borne [sic] in a fever – scarlet fever, to be medically precise", but search as I might on Google, I'm no clearer what this might mean. Perhaps it simply means the album sounds feverish, a little delirious and discombobulated, and it does. Frontman Ryan Boldt can muster a trad Johnny Cash-style country two-step and does so on "Roll Julia", while "Drifting on a Summer's Night" has guitar work worthy of The Eagles (although the rest of the song is nothing like that band), but he's equally capable of broken campfire strums such as "Winter Has Passed". Throughout he sounds as if he's almost too broken to sing, coming on like a mournful cross between Leonard Cohen and a depressed Kurt Wagner from Lambchop, but when his voice winds together with backing singer Kacy Lee Anderson, it is a thing of loveliness.
The Emperor Machine 2,500 Volume 2 (Internasjonel)
The Emperor Machine's recent output has been a mixed bag but 2,500 Volume 2 is a real return to form, a snappy four-track package ripe and ready for any fan of twisted electronic dancefloor energy. The project represents the experimental side of Andy Meecham, of Chicken Lips (and once of Bizarre Inc), and the opening "U.M.O." is the obvious belter, a kind of re-imagined "Energy Flash" by way of 1990s Josh Wink but it's the flipside that truly impresses. Leaving behind the immediacy of a 4/4 kick-drum, Meecham creates a tribalistic drum exercise that emanates Afro-funk via the strictures of tight techno production. His version is the superior one, but there's also a starker take on the same tune by Wolf Müller (AKA Jan Schulte of Dusseldorf eclectic Mecca, Salon des Amateurs).
Trent Reznor & Atticus Ross The Vietnam War OST (Commercial Marketing)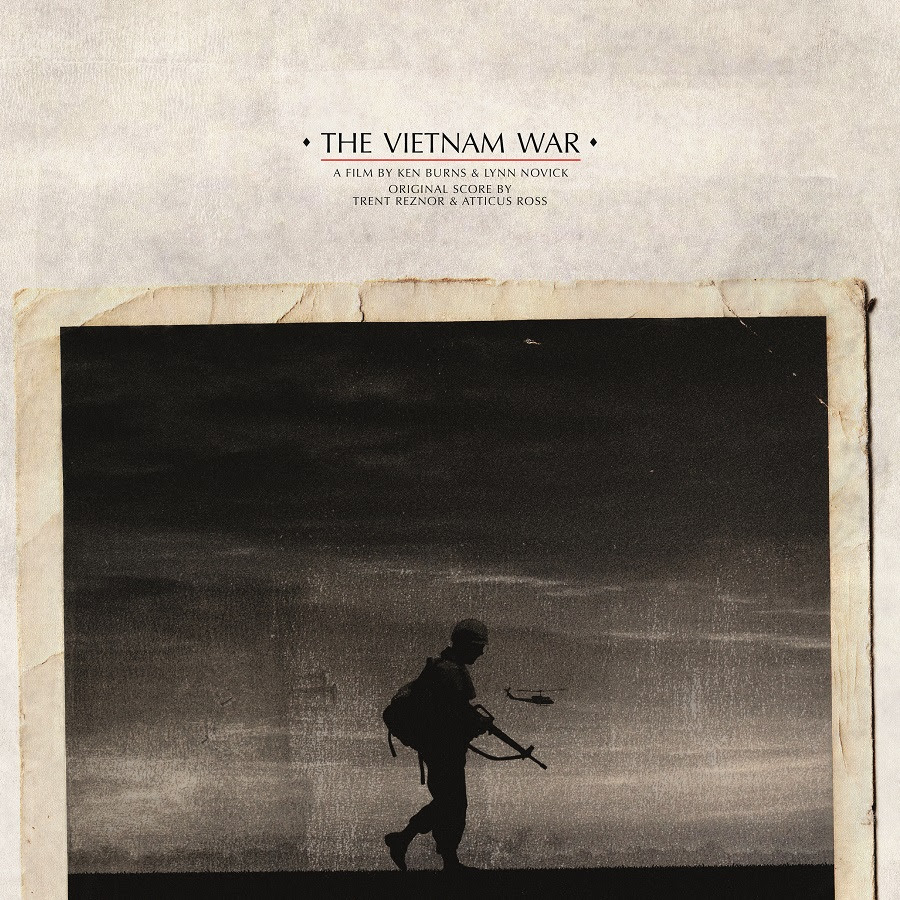 In a gatefold package on chunky triple vinyl in picture/detail inner sleeves, the soundtrack to Ken Burns & Lynn Novick's PBS The Vietnam War documentary series is a heftily impressive physical entity. I haven't seen the 17-hour TV 10-parter but have heard only good things about it so cannot wait to wrap my eyes around it. The soundtrack is a suitably sombre affair, from the award-winning duo of Trent Reznor and his Brit sidekick, Atticus Ross. It's mood music with smudged electronics and gentle piano offering up a less-is-more ethos (there's a whole other double album with Hendrix, Joplin, etc, on it, but that's only on CD). "The Forever Rain" has whisperings of helicopter noises merging into ominous tones but subtlety is really the game throughout, so much so that it's hard to imagine a large audience enjoying this disconnected to the visual imagery it originally accompanied.
Roni Size New Forms (Mercury)
Twenty years ago, 1997, was a strange time for dance music. Nigh on a decade since acid house changed the landscape, there was an ongoing struggle between the scene's faceless but exciting underground rave origins, those trying to make it more consciously musical, and commercial forces who simply needed a product they could sell to a mass market. Things reached a head with the conundrum, "What shall we do with drum & bass?" It seemed about to cross over and the majors – or, at least, their pretend-indie sub-labels - were signing everything that moved. The tasteful place where drum & bass melded smoothly into jazz, exemplified geographically by nights at the Blue Note on Hoxton Square, seemed to be the sound that would break through. But fast forward to today and what of Underwolves? Adam F? Amalgamation of Soundz? Pim? And so on. The two that made a few waves were Goldie and Roni Size although, in truth, their chart hits were only small flags that popped up to signal briefly before descending back whence they came. Nevertheless the Mercury-winning New Forms by Size's Reprazent outfit still has moments of tastefully funky Bristolian charm, the double bass on tracks such as "Let's Get It On" and "Brown Paper Bag" exuding lively snap. It was never a favourite of mine, and still isn't, neither tuneful not ballistic, quite proggy, in fact, but this reissue, comes in gatefold with a 4,000 word piece by theartsdesk's very own Joe Muggs that's persuasive and informative and, if you consider yourself a connoisseur of drum & bass and don't own this, you should!
Fleurety The White Death (Peaceville)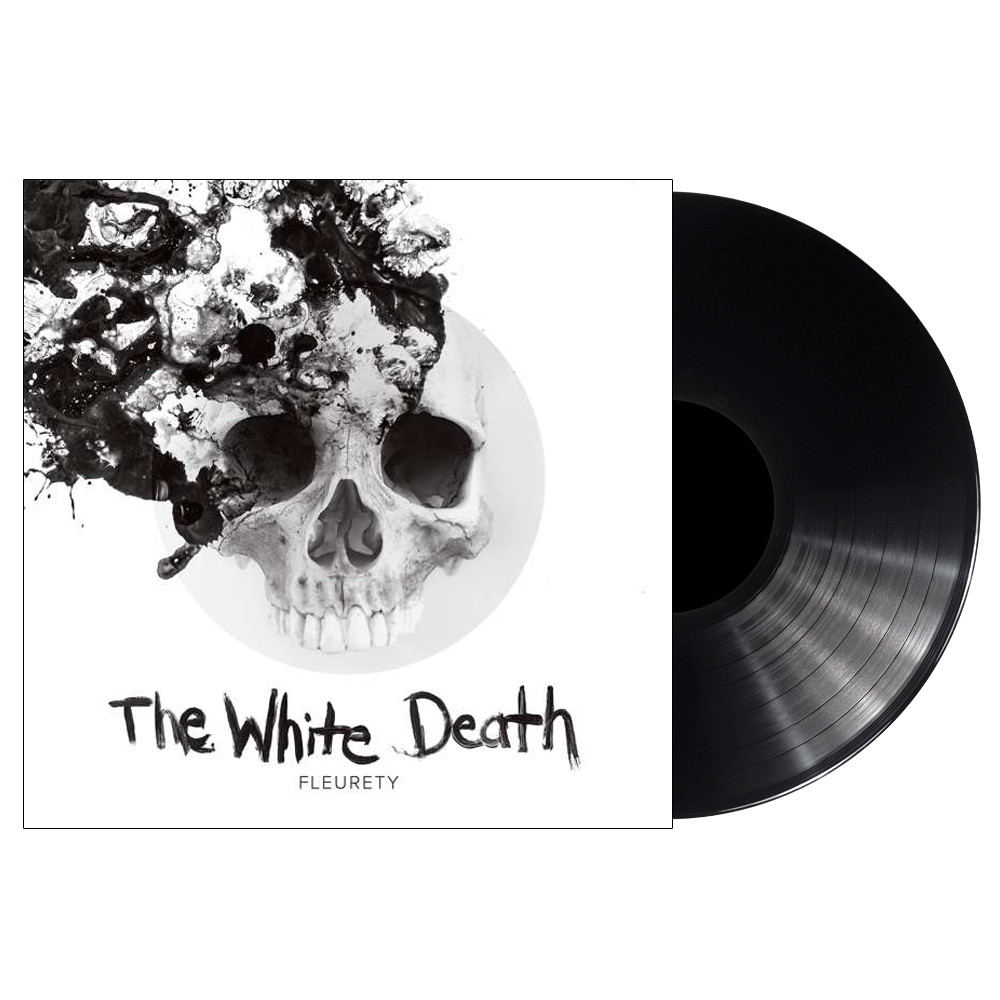 Have you not heard of Fleurety? They've been going for quarter of a century – how can that be? Probably because they're a Norwegian band who deal in avant-death metal, and during their long career have only released three albums, including this one. They have also developed from a band who did the usual growling and grinding into something altogether more bizarre. The White Death has more in common with John Zorn or leftfield jazz-rock than it does riff-addled youngsters headbanging at Download or Bloodstock. In lyric gatefold and photo inner sleeve, it's a mournful creature, with songs such as "The Ballad of Copernicus" coming over like elegiac folk music that's fallen down a well with King Crimson, and even when they get riffing, as on "Trauma", it's often overlaid with spoken word poetry passages ("Depression! Anxiety! And disassociation!"). Discordant and wilfully difficult, Fleurety defy anyone to easily categorize them.
Shpongle Codex VI (Twisted)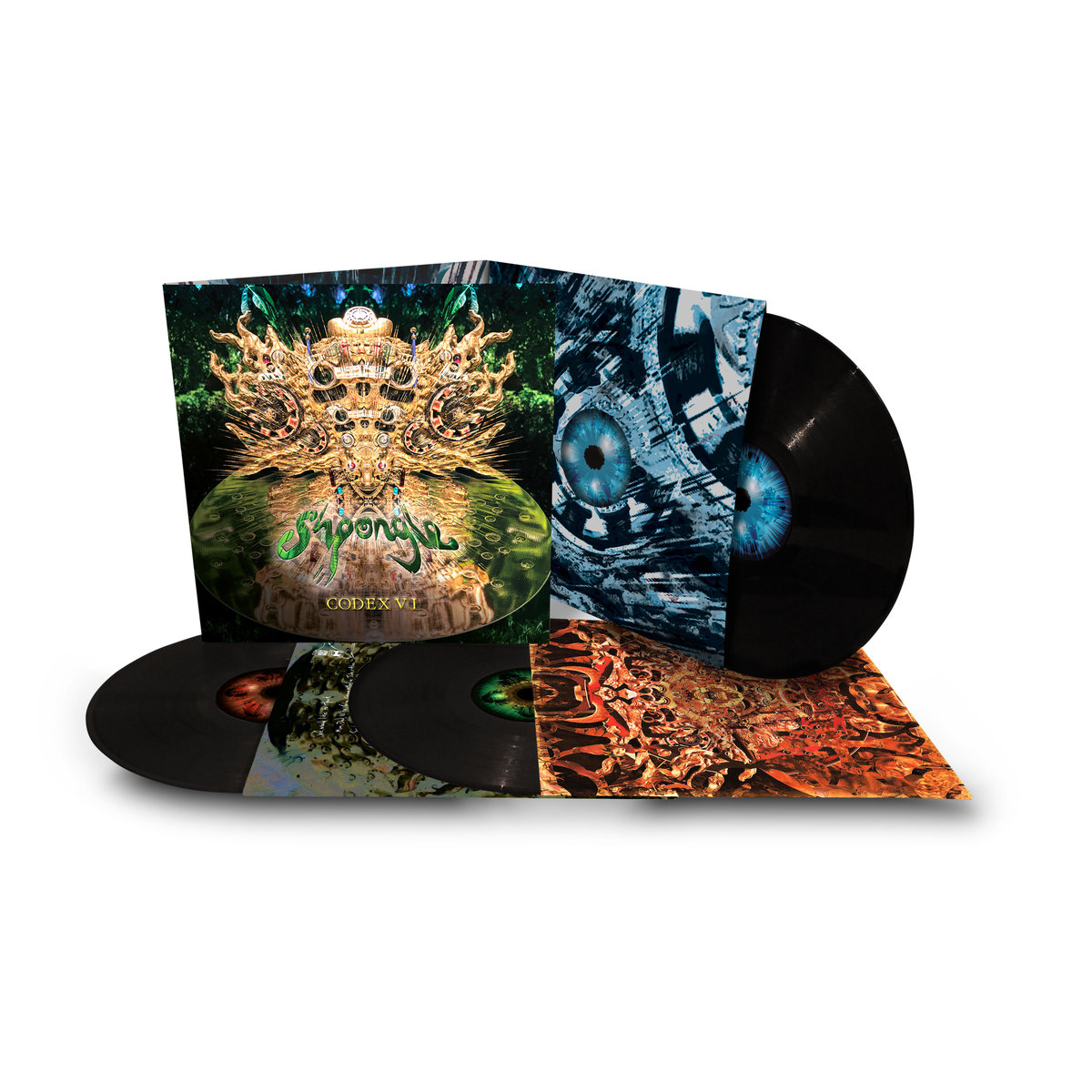 The hippies never went away, man, they just went off grid. One place they thrived, unhindered by a sneering, fad-crazed media, was the psychedelic trance scene, a global entity with enormous reach, able to flourish on a huge scale everywhere from LA to Israel to Easter Island and far beyond. For almost 30 years two men have been figureheads in this alternative universe, Simon Posford and Raja Ram. Posford, with his Twisted Records imprint and under his Hallucinogen moniker, is one of the key founding DJ-producers, while the now Septuagenarian Raja Ram, the man behind TIP and TIP World Records, is little short of an icon. Ram's biography is multifold, dating right back to the pre-hippy beatnik scene and the first Glastonbury Festivals but, in his late 40s, he became a convert to electronic dance music culture and an ever-grinning, flute-playing, moustachioed one man cosmic prankster evangelist and party-centric mischief-maker. Together, Posford and Ram, alongside their many other projects, have previously put out five albums as Shpongle over the last two decades. Their sixth, on triple gatefold, psychedelic inner sleeves and bright blue vinyl, is heavily stewed in dub. Shpongle, you see, are not psy-trance and never have been. They're a psychedelic world music jam band, with a sense of humour, the occasional freaky sample, and Ram's flute swerving in and out. To give an idea of their reach, it's worth noting they once sold out The Roundhouse, as well as other similarly sized venues around the world, and, I'm sure, could do so again if they fancied. Codex VI, which includes titles such as "Herr Gringleflapper's Secret Stash Box", "Empty Branes" and "Celestial Intoxicator", is pitched somewhere between Gong, Ozric Tentacles and lysergic psy-trance warpery, all underpinned by hefty bass throb. Tasty, chewy fare for the bong-heads and the chillum crew.
Steve Bicknell Awakening the Past EP (6dimensions)
A release that speaks of one man's undying musical passion. Steve Bicknell is a British underground techno don, as famous for his bangin' LOST parties of the 1990s as for his music. He must be in his late 40s or early 50s by now but his 6dimensions label seems to have reinvigorated him and his latest 12" four-tracker is rammed with hypnotic, relentless crunchers, three of which previously appeared in 1996 and acted as game-changers on the Brit techno scene. It's more of a DJ tool than for home listening, although it has a kind of mantric quality that eventually puts minds out into the zone, apart from closer "Conscious Awakening", a contemporary production, which, as its title suggests, seems designed to pull the listener out of their trance with a caustic, broken fax machine attack. All in all, an underground leader announces his return.
Simone Gatto Heaven Inside Your Frequencies Part 1 + Part 2 (Out-ER)
There is "out there" and then there is Out-ER. The latter is the Italian record label of Simone Gatto, a man who straddles the worlds of clubland and academia. His latest albums arrive with a 156 page book that contains both Italian and English language versions. It's an in-depth investigation into what sound is, what it does, how it affects physical matter and, most especially, how it might prove therapeutic, digging deep down into the subject and quoting resources ranging from 18th century German sonic explorer Ernst Chladni to 20th century physicist David Bohm. It is a worthwhile piece of work and deserves more attention than it will likely receive attached to these two double gatefold sets on transparent vinyl (Part 2 in bright aquamarine green), since its core audience will likely be limited to very niche electronica heads. The music on Part 1 is bubbling, vaguely hypnotic soundscaping, while Part 2 injects the 4/4 pulse back into proceedings. Neither are especially dynamic but both have interest, especially when absorbed whilst ruminating on Gatto's dissertation. Perhaps, for some, they will offer the "sonic massage" that his writing clearly indicates might be a possible goal. A worthwhile project that's conceptually fascinating
No-Man Returning Jesus (KScope) + Daniel Cavanagh Monochrome (Snapper Music/KScope) + Sephine Llo I, Your Moon (Tape Club)
In the 21st century there has been a prog rock crossover no-one could predicted. With post-prog bands such as Radiohead and Sigur Rós hiding in plain sight, and groups such as Coldplay and Keane injecting worthy, guy-next-door musical virtuosity into pop, a crossover was inevitable. The KScope label provides a home to a plethora of bands most people won't have heard of, but those that have, love them. This is down to the way the internet has allowed musical cottage industries to grow, connecting niche music with its audience, unhindered, so that an artist such as Steve Wilson can sell out major UK venues. He even had a top five album this summer. He's also one half of
No-Man, a collaboration with underground singer-musician Tim Bowness. Returning Jesus was their fourth album, originally released in 2001, with contributions from Japan's Steve Jansen. Reissued, clearly mastered on two discs in gatefold with photo/info inner sleeves, Bowman's vocals have a touch of Momus about them and play off well against the jazzy musicianship, which slides occasionally into chill-out electronic territory. It's a soothing, thoughtful and musically approachable album. Daniel Cavanagh is guitarist-frontman for prog-orientated Liverpool alt-rockers Anathema, who have two decades under their belt and have started to have Top 40 albums across Europe during the last decade. His latest solo album is a rather morose downtempo affair, featuring much singing from vocalist Anneke van Giersbergen of Dutch proggers The Gathering. Apart from the galloping folksiness of "Dawn" it failed to ignite the system round at theartsdesk on Vinyl's place. Sephine Llo probably doesn't even think of herself as prog, but
she certainly is. The brainchild of Josephine Lloyd-Wilson, a high level classically trained violinist, pianist and singer, her music has all the stop-start rhythms and earnest experimentation of prog. At its heart it's also modernist chamber folk music, topped off with her swooping vocals, which veer towards Kate Bush eccentricity on occasion. Put together in the wake of her husband's death from cancer, I, Your Moon never wallows in misery, although that's somewhere in there. It's an odyssey across styles, wherein birdsong, choral interludes and electronica, are all thrown into the pot in an imaginative, if not immediate manner. Comes in art/lyric/info inner sleeve. All in all, prog is alive and well and may even creep out from under its rock and show itself in daylight before too long.
Detroit's Filthiest/Go Nuclear Descent Into Darkness/Machine Learning (Bass Agenda)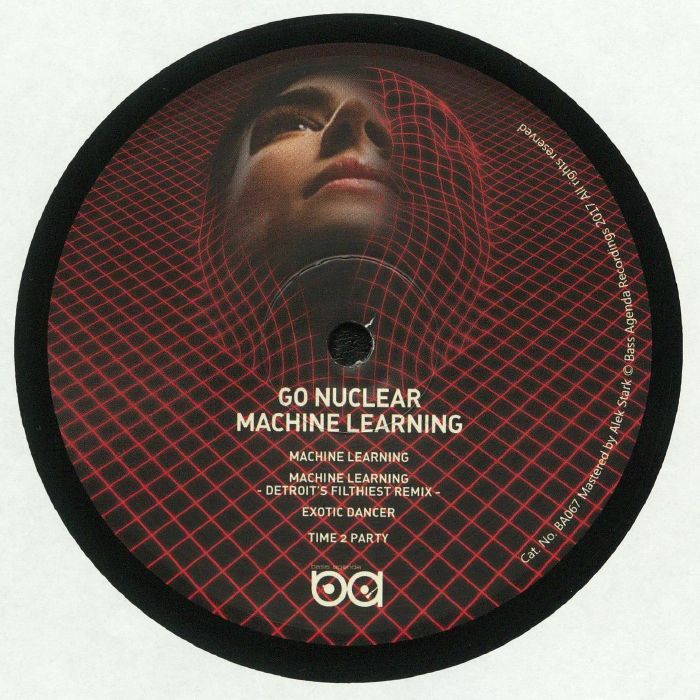 Bass Agenda Records, home to plenty of serious electronic noisies and bassbin busters, are back with two artists, both given a side each. Go Nuclear are Tim Checkley and Clint Watkins from Auckland, New Zealand, and they return to the source, stepping in the stylistic shoes of Detroit originator Juan Atkins' Cybotron for their sound on four tracks of clattery robot electro. The best is lead cut "Machine Learning", which brings its android teacher vocals to the fore (although closer "Time 2 Party" brings something mellower). Detroit's Filthiest AKA DJ Nasty remixes "Machine Learning" but also has his own side of the disc, which is a far more abrasive proposition, full of ghettotech bangers that throw a heaviness and a moodiness into the pot. His is the statement side but "Machine Learning", albeit rather retro in style, is the one I suspect most will return to.
ALSO WORTHY OF MENTION
Sampa the Great Birds and the BEE9 Mixtape (Big Dada): Zambia-born, Botswana-raised, globe-trotting alt-hip hop/soul artist Sampa the Great lands on London's impeccable Big Dada label for a "mixtape". I never got this mixtape thing. Don't wish to be pedantic but it's not a mixtape, is it? Aside from the cassettes that old people once recorded for each other, a mixtape used to be where MCs showcased against DJ-built backings. In this case, though, it's simply a vinyl album with info/lyric inner sleeve. My point is that most of the time "mixtape" is just a smug, hipster neologism for albums and EPs. Anyway, none of this reflects on Sampa the Great who, working with Black Acre Records don Kwes Darko and others, offers a floaty, mellow, slightly psychedelic, Afro ambo-hip hop. It's appealing, and her voice is a unique, thoughtful thing which disguises the fact that, alongside cosmic word pictures, she's also firing plenty along the lines of "Coincidentally new me is a savage/Now I cut fucked up friends like cabbage."
Solo Collective Part One (Nonostar): Solo Collective is German violinist Alex Stolze, German cellist Anne Müller, and Brit pianist/producer Sebastian Reynolds (arguably best known for playing saxophone for The War on Drugs). Together, on a debut album beautifully mastered and pressed to vinyl, the best music they create is spacious, electronica-tinted science fiction chamber music. If the whole album was as stunning as the bitingly different slow-builder "Cell to Cell", Part One would be one of the albums of the year, but as it is, it's an intriguing window into the possibilities of this musical combination, showing a range of styles and never wearing out its welcome.
Willie Nelson and the Boys Willie's Stash Vol. 2 (Legacy/Sony): This album is basically country legend Willie Nelson – and he's one of the very few musicians worthy of that word – popping into a studio in Austin, Texas, for a jolly jam with his sons Lukas and Micah. Following in the footsteps of Vol.1, which featured Nelson's sister Bobbie, this set mainly consists of Hank Williams covers, jazzed up and bubblin', as well as a lovely tear-in-my-beer steel guitar-laced take on Nelson's own "Healing Hands of Time". There's also a rich gospel-stewed version of Hank Cochran's "Can I Sleep in Your Arms". Nelson has earned the right to a bit of self-indulgence but it's a happy thing that the results are so immediate and likeable. Comes in in photo/info inner sleeve.
Various Brightonsfinest Volume 2 (Brightonsfinest Presents): Double vinyl outing from Brighton-centric label Brightonsfinest Presents, an offshoot of the busy south coast hub, Brightonsfinest, who do everything from promoting gigs to a radio show to an online magazine. Volume 1 in their compilation series consisted of local bands. Volume 2 is less focused, dealing instead in four sides of cuts from acts that Brightonsfinest has favoured with interviews and exposure. If you're into indie, it's a treat, with rip-roaring songs from a cross section of rising guitar-based bands (plus one sliver of fine hypno-electronica from Wolverhampton trio Yak). Side A is particularly strong, opening with the electro-punky "At Most a Kiss" from Stockport's Blossoms and closing with Kettering outfit Temples' Beach Boys-go-raging "Born in the Sunshine". But there's plenty else to chew on from The Wytches, Honeyblood, Circa Waves, The Big Moon, Palace and more. Check out "I Will Be the World" by Blaenavon, for instance, which combines Alt-J-style clunk-funk with swirling squalls of psyche guitar action. Every self-respecting indie kid should own a copy.
August Rosenbaum Vista (Tamborhinoceros): Best label name ever. Danish musician August Rosenbaum's career has wandered everywhere, from composing for the Royal Danish Ballet to arranging the strings on records by Scandinavian popster MØ. His new album is a place where modern classical fuses with ambient pop, but at its heart has a mellow prog-jazz sensibility. The sound on board varies from the outright smooth jazz of "Credo" and "Calling Out" (the latter featuring vocals from rising Copenhagen singer Philip Owusu) to far more interesting work, string-fuelled filmic fare such as "Belmondo" and "Tristana", warm and atmospheric, conjuring up internal visions of spies and romance at dusk in European cities, albeit more Graham Greene than Ian Fleming.
Spoon Ga Ga Ga Ga Ga (Matador): This writer entirely missed Spoon's career until their records started turning up at theartsdesk on Vinyl earlier this year. This was my loss for the Texan band live up to that now oxymoronic ideal, imaginative indie-pop guitar music. Ga Ga Ga Ga Ga, a tenth anniversary re-release, contains tune after tune, coming on like 10cc reimagined by one of those punky Millennial New York rock acts or, possibly, The Killers on a very, very good day. Part of the appeal is that they understand how to use a studio to make their music sonically interesting, but the main deal is their way with a song, sometimes built around a memorable piano motif. This lot should be huge. Maybe they will be. Their recent album, Hot Thoughts, their ninth (!), was their most globally successful. The Ga Ga Ga Ga Ga reissue comes with the 12 track Get Nice! EP which originally came out on CD shortly after the album's original 2007 release. It contains, experiments, lo-fi songs, acoustica, and a demo version of "You Got Yr. Cherry Bomb", a worthwhile addition to the main dish. The whole package comes in expansive band photo gatefold with the core album in art photo/lyric/info inner sleeve.
Grasshopper Nothing Like Us/Scream (Bleeding Heart): Brighton band Grasshopper's debut single comes on transparent scarlet 7" and is keen to show its passion for post-punk. B-side "Scream" opening with a PiL bassline before a gothy, junior Nick Cave-ish vocal arrives. It lacks urgency but the A-side, "Nothing Like Us", has a jangling appeal, hints of early Eighties Banshees and Psychedelic Furs flitting about. There's potential here, in other words, but their production could do with being a great deal fiercer.
Terje Rypdal Bleak House (Round 2): theartsdesk on Vinyl reviewed Round 2 Records's re-release of the 1967 sole album from Norway's wannabe psychedelic pop stars The Dream back in February. When they split up guitarist Terje Rypdal went onto a storied and respectable solo career in jazz which lasts until the present day. Bleak House was his debut solo record and marks the first step on that journey. Aptly, it opens with a Hammond-driven and very Sixties psychedelic song called "Dead Man's Tale" but, from there, it's all instrumental jazz with sudden explosions of Hendrix-ish guitar attack, especially on "Winter Serenade" and the title track. Indeed, given this appeared in 1968, these pieces mark an ahead-of-their time sense of jazz-rock fusion which the likes of Santana, Blood, Sweat & Tears, etc, would explore in the following decade, while "Sonority" even sounds a bit like George Clinton's Parliament. All in all, it's a far more rounded and intriguing piece of work than The Dream's derivative fare. Comes in photo/info inner sleeve.
Phoxjaw Victorian Dolls/Spin Club (Pale Wizard): "Victorian Dolls" does a wicked spin on the classic quiet-loud/quiet-loud grunge thing although it's not a grunge song, more in the vein of early Radiohead. It's emotionally pleading, carefully musical verses are interspersed by the shrieking chorus, "I'm creepy, freaky, creepy like Victorian dolls/Now stare into my eyes, I'll make you crawl up the walls". Great lyrics! "Spin Club" is OK, heavy rockin' and doomy, but "Victorian Dolls" is enough to make this Bristol four-piece worth keeping an eye on. Comes on 10" on bright cherry-red vinyl.
Digital 21 + Stefan Olsdal Inside (Kobalt): When you hear that the bassist from smudged eyeliner goth-poppers Placebo has made an album of orchestral dancefloor electronica, a doubtful look may cross your face. Remove it. Inside has both bounce and tunes and the orchestral element is not overplayed. Perhaps this is partly down to Spanish club music and video art perennial Miguiel Lopez Mora (AKA Digital 21). Whatever the truth of it, in white vinyl in art/info inner sleeve, the album features vocalists Margrét Rán (of Iceland indie-electronic band Vök), Julienne Dessagne (Sascha Funke's partner in Kompakt duo Saschienne), Mayuko Hitotsuyanagi (AKA Japanese odd-pop merchant Cuushe) and Helen Feng (of Beijing electro-pop unit Nova Heart) who add human drama to the pulsing proceedings. From the bleepy orchestral cyber-pop of "Spaces" to the driving throb of "War" and "Symmetry", Inside is a pleasant surprise.
Scent I Was Born in a Vacuum EP (Wichita): Not the most Google-able bunch, this lot. Put "Scent Born in a Vacuum" in and all you get is a lot of offers to "naturally spring fresh scent your vacuum cleaner dustbag". Scent are, in fact, a trio who signed to Wichita off the back of an unsolicited demo they sent the label. The EP consists of three tracks on one side of a 12". The first song, "Kim", starts like a narcotized reinterpretation of The Mamas and the Papas' version of deathless standard, "Dream a Little Dream of Me" before jangling guitars add a little heft. All three songs are like an abstracted version of hazy jangle pop, as if a stoned Everything Everything had got together with an alt-electronic R&B producer such as Lapalux. The results bode well, in terms of the muffled hazy sound they achieve, but there's no one song that shouts, "Essential new band".
Omar Souleyman To Syria With Love (Mad Decent): Omar Souleyman is a 51 year old Syrian singer who, in an unlikely turn of events, has gradually found an audience within the electronic underground. His modus operandi is to combine the pulse of electro, Euro-pop and techno with dabke music, a frantic Arabic folk dance played at communal celebratory occasions. The idea of this is fabulous but, unfortunately, the listening is less so. On two sickly coral pink discs, it's a loudly pressed headache of rattling beats, squiggling manic pungi-style clarinet (that snake charming sound) and Souleyman's hamza-laden singing. There's nothing wrong with any particular element but the overall effect, unless taken in very short bursts like Eighties death metal, is simply irritating.
JD & the Straight Shot Good Luck and Good Night (JD & the Straight Shot): This band reeks of a good time at a festival or in a back street bar you wandered into by accident but are now finding yourself unable to leave until the sun is peeping over the horizon. Taking it at face value, it's a gas, a hoedown Americana band, with impressive work on the violin, mandolin and accordion, although the production doesn't have as much punch as it might. However, the back story is that JD & the Straight Shot is the 12 year old vehicle for billionaire US businessman James L Nolan. With that in mind, it's easy to critique his less than perfect vocals but I'll bet far fewer would if he was some punkin' hick from the backwoods without two coins to rub together. Comes in gatefold featuring a giant pic of the band and a 12" x 12" info sheet.
Rudresh Mahanthappa's Indo-Pak Coalition Agrima (Rudresh Mahanthappa): Indo-American New York Saxophonist Rudresh Mahanthappa reconvenes his Indo-Pak Coalition for the first time since their debut, Apti, a decade ago. Agrima is very much proper jazz-person's jazz, as in highly technical with sudden flights from Pakistani-American guitarist Rez Abbasi, Anglo-American percussionist Dan Weiss and, of course, Mahanthappa himself. There's something of John McLaughlin in here but Mahanthappa's way with drone vs table vs improv is very much his own. This writer wasn't dragged in wholesale, although are moments that nearly did. Comes on double in photo/info gatefold.
We welcome any and all vinyl for review. Please hit thomash.green@theartsdesk.com for a postal address.
Prog rock is alive and well and may even creep out from under its rock and show itself in daylight before too long
Share this article