Album of the year - Band of Brothers by Willie Nelson |

reviews, news & interviews
Album of the year - Band of Brothers by Willie Nelson
Album of the year - Band of Brothers by Willie Nelson
New wine from an age-old source - and it's a vintage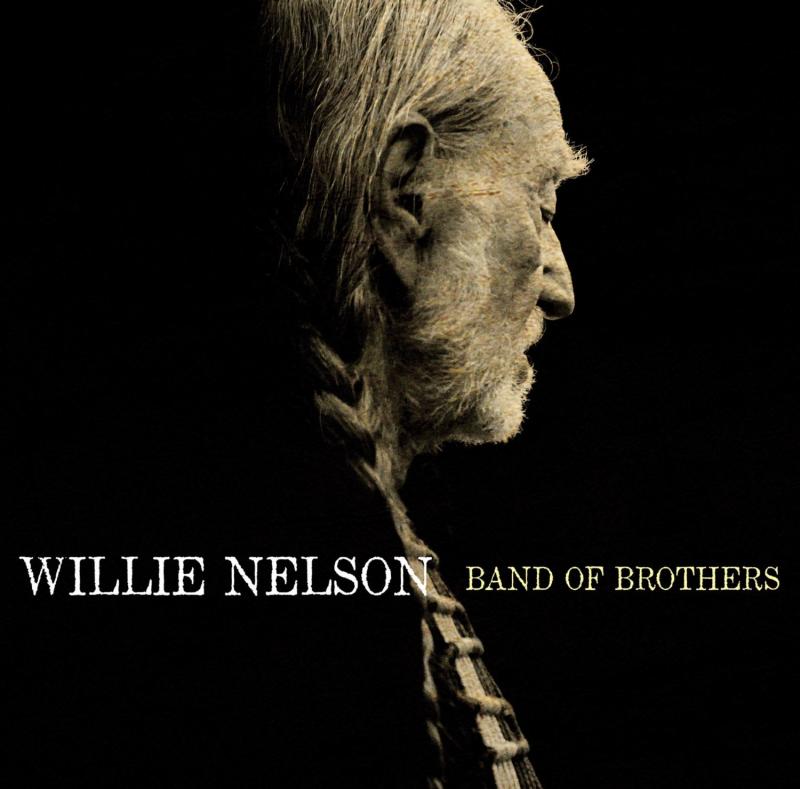 'This isn't music that goes over the top; it gets under the skin'
You'd have to go back almost 20 years, and to 1996's Spirit, to name a Willie Nelson album with more than one or two original new songs. The nine for Band of Brothers was a real cause for celebration. He may be 81, he may not fly over to perform in the UK again (I hope to be proved wrong) but he's not lost form.
These new songs sound like they had to be written, and from the inside. They're co-written with producer Buddy Cannon, and the working method was for Nelson to send Cannon demos of the songs, around which Cannon arranged a sympathetic acoustic band line–up of seasoned sessioneers – a couple of drummers, couple of steel guitars, keys, upright bass, acoustic guitarist, Nelson's finger on his Trigger, the iconic guitar of an extraordinary career, and the mournfully laid-back harmonica of longtime band member Mickey Raphael, whose sound is always there, at the back of Willie Nelson's music since the early 1970s.
The stridently confident opener, "Bring It On" has the singer facing off the spectre of death, the lyric carrying the folksy, complex simplicity of his best songs, while "Guitar in the Corner" is a song-player's prayer to a returning muse and departed lover, and "The Wall" a tale of challenge and triumph, and clearly drawn from life. Further in, "Wives and Girlfriends" is up-tempo and upbeat, with an old-fashioned, probably illegal approach to relationship dynamics, while "Send Me A Picture" and "Used To Her" are dark, complex internal dramas of love, hurt and heartbreak, the latter a deceptively upbeat twin to Dylan's "Love Sick".
The choice covers include a cracking duet with Jamey Johnson on Billy Joe Shaver's "The Git Go", with a groove that could make a dead man dance on his own grave, while Nelson handles a second Billie Joe cover, "Hard To Be An Outlaw" with seasoned aplomb. Vince Gill's "Whenever She Comes Around" is almost troublingly heartfelt, while the mock-heroic "Songwriters" has some of the album's funniest lines. This isn't music that goes over the top; it gets under the skin. No melodrama, no sentiment, just humour, wisdom, wit, introspection, and lyrical precision. If you want to hear the voice of experience, this is it.