DVD/Blu-ray: Hounds of Love |

reviews, news & interviews
DVD/Blu-ray: Hounds of Love
DVD/Blu-ray: Hounds of Love
Surpisingly mature thriller driven by high tension and powerful performances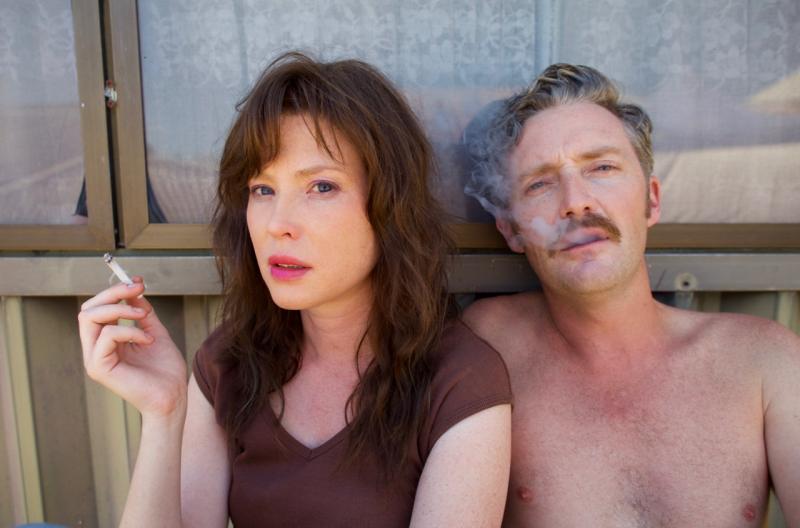 A true marriage from hell: Emma Booth, Stephen Curry
Hounds of Love is the latest in a long line of small-budget Australian horrors "based on true events" – it must be something about the heat. However, stellar performances and a refreshing depth in characterisation make this thriller stand apart from its genre mates.
On paper, Hounds of Love sounds grimly formulaic: sociopaths John and Evie White abduct a young girl from the streets of Perth, chain her to a bed and perform gruesome acts on their new plaything. But where lesser films would find twisted thrills in torture, first time director/writer Ben Young instead draws tension from the fascinating power dynamics that permeate the house. Victim Vicki may be tied up, but everyone's trapped and open to manipulation. While the subject is overly violent, the film really focuses on small and abusive exertions of power.
It's far closer to Hitchcock than Eli Roth
The script takes its time to develop the characters, all of whom are brought to life with verve by the exceptional cast. Sitcom actor Stephen Curry wears an affable mask, behind which lies a terrifying but believable predator in John White. Home & Away star Ashleigh Cummings (pictured below) also demonstrates previously unseen depth, bringing a mature range into the traditional screaming victim role. However, actor/model Emma Booth proves a true revelation as the troubled Evie White. Reminiscent of Charlize Theron in Monster, Booth is liberated by her make-up transformation, forming a disturbing but relatable accomplice.
The film looks eerily beautiful on HD Blu-ray. Cameras glide down super-saturated suburban streets in slow motion, as children jump ropes and parents mow lawns. There's a visual wooziness to proceedings, as if the footage itself is wilting in the heat. The brightness of the outside world contrasts harshly with the greys and browns of the house, creating a dull, humid atmosphere, untouched by the sun.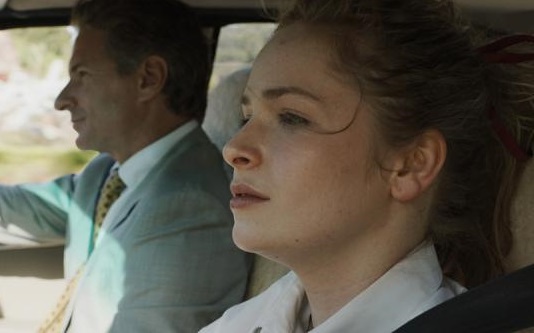 Hounds of Love is a low budget debut, but that doesn't show; it's a confident feature that finds its thrills in characters not set pieces. In the Blu-ray's special features, interviews with the cast reveal the extent to which they dived into their roles before and during filming. Each actor offers deep insight into their process of creating a personality, which was clear in the final cut. A "Behind the Scenes" compilation also demonstrates how Young worked with his cast, ensuring each take focused on drives and subtext.
Also included is Young's previous filmography – a music video for John Butler Trio and two short films. The music video is an amusing if light serving of zombie pastiches and indie folk, but the short films are a nice addition which give a broader picture of Young as a director. Expect future features dealing with the darker sides of humanity and troubled relationships with parents.
Despite critical celebration on its initial (limited) release, Hounds of Love did not find its international audience, perhaps down to a misleading marketing campaign which targeted horror/gore fans. In practice, it's far closer to Hitchcock than Eli Roth, with star-turns from cast and crew alike – cult classic status awaits.
It's a confident feature that finds its thrills in characters not set pieces
rating
Share this article